Kimora Lee Simmons' 2nd Daughter Aoki Puts Long Legs on Display Rocking a Red Mini-Dress & Stylish Footwear
Kimora Lee Simmons' daughter Aoki Lee Simmons looked dazzling hot as she flaunted her gorgeous long legs in recent pictures she shared on Instagram. 
Kimora Lee Simmons has made a name for herself in the modeling and fashion industry. From being a top model, she became a fashion brand owner and is also a philanthropist. 
Kimora has also excelled at parenting and is a proud mother of five children. Two of her children are her daughters Ming and Aoki Lee Simmons, who she shares with her ex-husband Russell Simmons.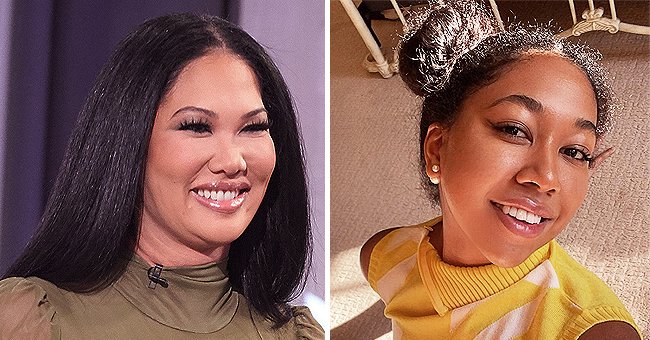 Ming and Aoki were introduced into the world of fashion as kids. Hence, it is not surprising that they are doing well for themselves and making a name for themselves as models and fashion designers. 
Aoki proved this in recent pictures she shared on her Instagram page. The snapshots showed the 19-year-old flaunting her long legs and beautiful skin in a red mini dress and stylish black-and-white heels.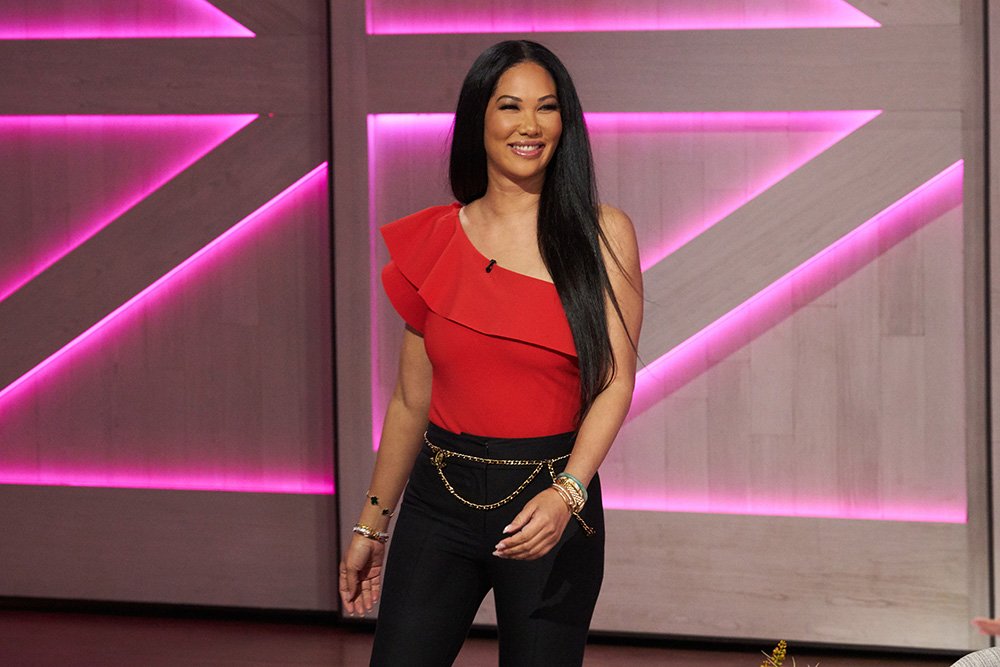 Aoki sat on a net chair and raised her legs to show off her shoes in the first photo. She smiled as she posed, flaunting her lovely curly hair. 
The teenager sat in an extended position in the second snap while holding her hair with her right hand. Her long legs stole the show once more as she posed. 
She suffered a setback in her studies last year.
In the post's caption, Aoki showed she is beginning to move away from her famous mom's shadow as she announced the launch of her own line with JustFab. She wrote: 
"This is how I feel about modeling my own #RebootCollection with @justfabonline!! Launching today on the first day of my junior year 😍." 
Aoki added that every piece in the collection was created with the timeless, classy, and busy woman in mind. She also wrote: "Here I'm wearing the Neck Bow Tie Shift Dress and Heather Mules. Shop the whole collection in my link in bio! #JustFabAmbassador."
In a chat with E!, Aoki opened up on how it feels to have her own collection with JustFab, given that her mom was integral to the brand's growth. 
She said she was flattered they reached out to her and felt she could carry and launch a collection independently. The teenager added that it validates she can do something independently with her parents' legacy and support. 
The launch of her line with JustFab adds to the numerous strides Aoki has been making in the fashion world in recent months. 
In April, she followed in her mom's footsteps when she artistically posed on the cover of Muze Magazine in what was her first cover shoot. 
In July, Aoki made her runway debut at Paris Couture Week at Pyer Moss's fashion show. She made a grand entrance by modeling an eye-catching brown checkered pantsuit adorned with several colored chess pieces. For her feet, she wore black-and-white checkered boots. 
Aoki's achievements are even more remarkable considering that she is a Harvard University student and combines her multiple activities with her studies. 
She suffered a setback in her studies last year after Harvard canceled classes due to the COVID-19 pandemic. This caused her to evacuate frantically from school, a situation she shared with fans on social media. 
Although she is combining her studies with a busy schedule, Aoki is excelling at both. Her success is in many ways attributed to her mother, who has nurtured her and her siblings to be able to stand on their own. 
In a chat with W Magazine, Aoki revealed her mom's most impactful beauty advice, revealing Kimora told her to embrace the features she has. That advice has certainly paid off as Aoki is now confident of herself and poised to do more exploits moving forward.