Michael Jordan's Only Grandson Shows His Heavy Afro & Little Feet on Family Vacation before His Parents' Wedding
Michael Jordan's daughter, Jasmine Jordan, showed off her cute toddler in afro curls and cute little feet while on a family vacation. This comes just before the NBA legend is set to walk his eldest daughter down the aisle.
Jasmine is not married but is in a happy relationship with her fiance, Rakeem Christmas. The pair met during their time at Syracuse University, where Rakeem was a basketball player for his school team.
It was not until after school that they formed a romantic bond, which also led them to begin a family with their son, Rakeem Michael Christmas.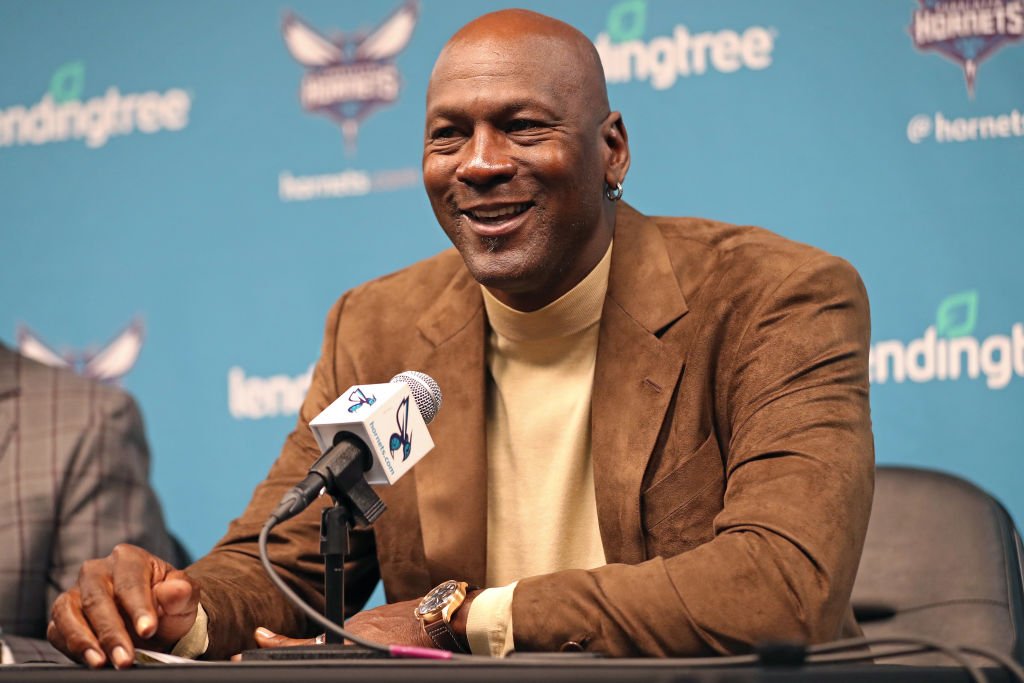 Since last year, they have planned to seal the deal by taking their vows on a soon-to-come date. They have not revealed the actual date, but the mother of one already hosted a mini-luxury bridal shower with family and friends in attendance.
These days, Jasmine is letting off some wedding planning steam and enjoying her time with her boys. In her latest upload, she captured a vacation experience with baby Rakeem. 
She did not give up the name of the getaway site but showcased her time with her son in a large blue pool, airplane ride, and beach thrills.
Michael's daughter confidently flaunted her looks but intentionally covered her mini me's face with a crown emoji to protect his identity. Still, fans could see his cute, tiny soles and rich afro curls. The accompanying caption read:
"Mini Photo Dump + My Mini Me = Vibe$."
WHO ARE JASMINE'S PARENTS?
The famous NBA star Michael Jordan and his first wife Juanita Vanoy are parents to Jasmine, their only daughter. The former couple also shares two older sons.
Michael was four years younger than his then-wife, but age was just a number and nothing compared to their love for each other. They live a rather private lifestyle, shielding their kids away from the media and other craze surrounding their celebrity lifestyle.
During an interview, Jasmine revealed that her parents were the best during her childhood years. Michael was always present and taught them some core life lessons, while her mother provided the foundation, considering her father's unplanned absence.
MICHAEL JORDAN BEING A GRANDPA
After his first marriage, he moved on to another woman with whom he shares twin daughters. However, Michael continued being the hero dad to all his kids until 2019! 
When Jordan became a grandpa, most of his attention focussed on the new addition to the family - baby Rakeem. Even so, he took time to process the new title.
When his grandson was born, the NBA legend wanted the young chap to call him Mike, or Michael, until his daughter declined. The Jordan patriarch has since adjusted and is having a great time bonding with his grandbaby physically and virtually.