Incredible Story of the 3-Year-Old Boy with Autism Who Spent Three Days in the Woods
For the Elfalak family, this would forever be a September to remember as their 3-year-old son, diagnosed with autism, was miraculously found alive and healthy after spending three days in the woods.
Parents love to pay close attention to their growing kids, especially when they are between ages 0-5. Children sometimes wander off, put things in their mouths, or do the most unimaginable things, living their lives oblivious of consequences.
Now, this is part of the perks of being a parent, being present and attentive. However, when dealing with a child diagnosed with autism, one must exercise more patience, caution, and consciousness, as they must be handled specially.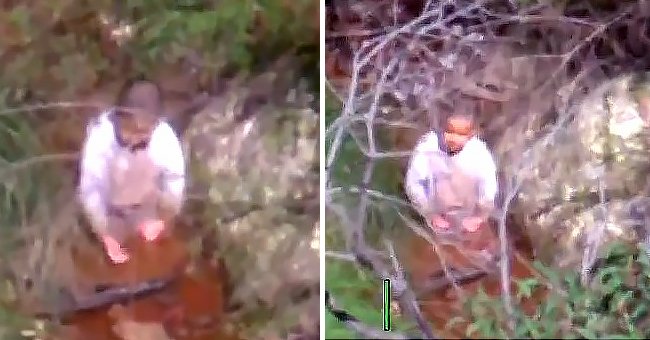 A few hours ago, reports reaching the news mills revealed that a couple in Sydney were looking for their child who went missing over the weekend.
The pair, Anthony and Kelly Elfalak, reside in a rural area in Putty around New South Wales, Australia, where their non-verbal son diagnosed with autism disappeared from. When they found out that he was missing, the worried parents reached out to authorities on Friday.
Without wasting time, they launched a search team with other volunteers from emergency service and other agencies including the Volunteer Rescue Association, State Emergency Service, Rural Fire Service, and the New South Wales Ambulances.
A three-year-old child missing on a rural property in the Hunter region since Friday has been located following a large-scale search.https://t.co/VrlVwL4sYW pic.twitter.com/byOXFCiD1j

— NSW Police Force (@nswpolice) September 6, 2021
On Monday, the NSW Police Force released a clip via their official Twitter account, reporting that the missing child was found. It showed a clip of a helicopter scouting the woods, with voices relaying messages. The post read:
"A three-year-old missing on a rural property in the Hunter region since Friday has been located following a large-scale search."
Many other Twitter users who shared their excitement were stricken with overwhelming joy at how the boy survived alone for three days.
A 3 year old autistic boy was found 3 days after going missing in a forest near his home in Australia 🤯

A police helicopter spotted the boy wearing a shirt & diapers while in a creek drinking water.

Police say his ability to find drinking water was key in his survival. pic.twitter.com/qyjMRwhL88

— My Mixtapez (@mymixtapez) September 6, 2021
The toddler, AJ, was found wearing a sweatshirt, kneeling by a small body of water, cupping his hands to feed himself a drink. When the authorities reached him, they tried to comfort him with a sweet touch.
Simon Merrick, the Chief Inspector of the NSW State Emergency, recounted the touching scene to reporters. He explained that the young man displayed a wide and genuine smile across his face, one that would remain in the mind of the rescuer.
A 3-year-old autistic boy who spent three nights lost in rugged Australian woodland is now back at his family home. 🙏
https://t.co/MDznfnljVV

— WICS ABC 20 (@wics_abc20) September 7, 2021
 When he heard his mother's voice, he looked at her, appearing excited to be reunited with his folks, before closing his eyes to sleep in the ambulance.
He was found with a diaper rash, a few bites, and abrasion. The 3-year-old was evaluated by paramedics before being taken to the hospital for a broader observation.
How a 3-Year-Old Autistic Boy Was Found Safe After 3 Days Alone in the Australian Woods https://t.co/mosjIzVSht

— Inside Edition (@InsideEdition) September 7, 2021
It was unbelievable how AJ survived his time in the woods. His parents labeled the experience a miracle and added that they were hopeful their son would be found alive.