Girl Demands over $3.5 Million Because of a Mistake in the Hospital Maternity Ward
A 19-year-old wants Spanish health authorities to pay her over $3.5 million after she was swapped with another newborn nearly 20 years ago. 
Spanish health Authorities have trouble on their hands, and it is in the form of a 19-year-old girl suing them for over $3.5 million. 
The teenager sued the country's health authorities for that sum in damages after discovering she was accidentally swapped with another newborn at a hospital almost 20 years ago.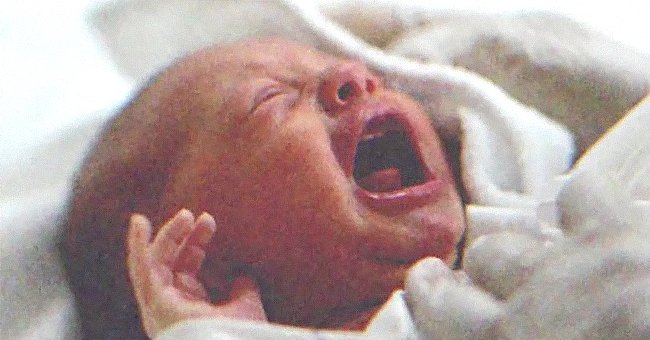 The incident happened in 2002 at the San Milan de Logrono hospital in northern Spain. The girl and another baby were born five hours apart and placed in incubators.
However, due to a "one-off human error," the babies were mixed up. The accidental error was not discovered until four years ago when one of the girls who was switched up did a DNA test because of a dispute over child support payments. 
The girl's lawyer, Jose Saez-Morga, told reporters his client wants compensation from health authorities because she was handed over to the wrong family.
A 19-year-old woman is seeking millions of euros in damages after it emerged that she was accidentally swapped with another newborn at a Spanish hospital nearly two decades ago.https://t.co/Ts8YEItVuJ

— News24 (@News24) September 8, 2021
He said she suffered huge damages that would last her whole life and never be repaired. The lawyer further revealed health authorities in the Rioja region only offered his client about $254,000 in compensation. 
Sara Alba, the regional health chief, explained that computer systems existing in those years were not as detailed as those of today. However, she also stressed that such a mix-up is impossible in today's world. 
A woman is claiming damages of more than €3 million after discovering that she was switched at birth and handed to a family of another mother by a hospital in northern Spain https://t.co/GhNzHbWrAA

— The Times (@thetimes) September 9, 2021
Alba confirmed that officials are unaware of any other similar cases at the hospital, which is no longer in operation. Authorities have also not been able to pinpoint the person who wrongly switched the babies. 
Meanwhile, Saez-Morga confirmed that the other young woman, who was switched at birth along with her family, had undergone DNA testing. She and his client have asked to remain anonymous. However, she is yet to file a lawsuit against the health authorities. 
Nearly two decades after she was born underweight and put into an incubator, a 19-year-old woman in Spain is taking legal action over a mistake made during the fateful 2002 day when she was switched at birth in a now-defunct hospital https://t.co/Psg8VNu36r

— The Washington Post (@washingtonpost) September 8, 2021
Spanish media reports state that one of the girls was sent to live with a couple she believed were her parents. On the other hand, the girl who filed a lawsuit was brought up majorly by a woman she thought was her grandma. 
It is yet to be seen if the other girl will file a lawsuit. The one who filed a suit and her lawyer will be waiting to see how Spanish health authorities respond to their suit and if it will eventually be successful.