Smokey Robinson's Ex-wife Who Suffered 7 Miscarriages before Welcoming Their Kids Poses in All-Sparkling Outfit
Smokey Robinson's ex-wife, Claudette Robinson, went through many ups and downs through the years, but she never let it cloud her dreams and determination to live her best life.
Veteran singer Claudette Robinson is proving that age has nothing on her. The 79-year-old recently shared a jaw-dropping picture on Instagram. 
The singer looked stunning in a sequin jacket and a white blouse; she accessorized her look with a cross-chain and a shiny necklace.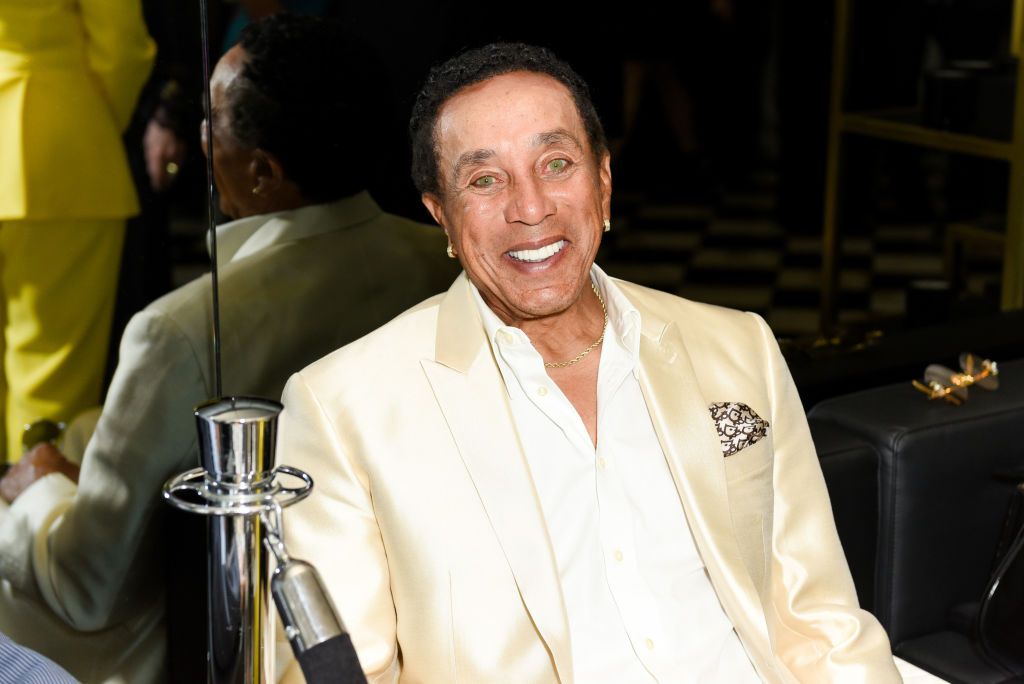 She styled her blond hair in a side parting while letting it fall loosely on her shoulders. She topped her look with light makeup and red lipstick.
Claudette followed up the post with a caption that encouraged fans to grab a copy of her new children's book. The singer added:
"My children's book 'Claudette Miraculous Motown Adventure' will give your children an introduction to Motown that will spark their interest in the music and the magic!💕📚💫 "
Shortly after posting the stunning picture, fans took to Instagram and shared their compliments; it also garnered over a hundred likes and comments that praised Claudette's initiative.
Claudette was a former singer in the band "The Miracles." The group consisted of her cousin Bobby Rogers, her brother Emerson Rogers and her then-boyfriend and now ex-husband Smokey Robinson.
She disclosed that her encounter with show business was quite different from that of many young ladies.
She was the first female artist to record under Motown Records and is mostly remembered as the ex-wife of songwriter Smokey Robinson.
Claudette met Smokey while they were both in secondary school. The two started dating back then and tied the knot in 1959, shortly after graduating high school.
Even with her being tagged the First Lady of Motown, Claudette is hardly recognized as a household name in the music industry. The singer talked about her experience and being the only female in the band. She spoke about the first audition The Miracles had:
"We played original songs at the audition I think that's what caught Mr Gordy's ear."
The band was asked by Mr. Gordy (who was about to start a songwriting role for the great R&B showman) if they would like to work with him, and they said yes; that was the beginning of a life-altering experience.
They released songs such as "Bad Girl" and "Shop Around," which sold a million copies. The Miracles quickly became a household name.
Claudette recounted her experience during those days as blissful. The singer said she was never disrespected and was treated like a lady; she disclosed that her encounter with show business was quite different from many young ladies.
The singer's career was cut short in 1964 when Smokey, Mr. Gordy, and her brothers voted against her. She was made to retire and was reluctant, but in the end, she agreed to it even though she felt it was unfair to her.
After her singing career, the mother of two who suffered nine miscarriages dedicated her life to her children, her son Berry Robinson who was named after his Godfather Berry Gordy, and her daughter Tamala Robinson who was named after Gordy's earliest label name.
The singer acknowledged that her husband was always the center of attention throughout their 32- years of marriage, and she was totally fine with it.
Three years after their divorce in 1986, the pair had a legal dispute where Claudette demanded 50 percent of the rights to his newly reclaimed works. They ended up calling a truce to took time off and finalize the settlement agreement.
Claudette admitted to going into music just for the love of it and how happy it made her feel. She also talked about her husband having a God-given talent that is just unique and amazing.
When asked in an interview with Chicago Tribune, she said she spent most of her life focusing on Smokey and their children, and she began to lose herself in it without even noticing.
Speaking about the divorce, she revealed that it was difficult breaking away after spending so long with another person. Still, she's moving on from the past, focusing her energy on her autobiography and helping young people.