Meet Marvin Gaye's 3 Kids Including Son from His Wife Anna's Underage Niece Denise Gordy
R&B soul singer, Marvin Gaye, was a great artist. He also lived a turbid life, including fathering a child with his then-wife Anna's underaged niece Denise Gordy. Meet his kids.
Marvin was a sensational music icon. The singer was married to Anna Gordy, the sister of Berry Gordy and founder of Motown records. He was also signed to Motown.
MARVIN GAYE III
When he introduced his son Marvin Gaye III to the world, there were many speculations around the child's birth. The great singer would later reveal shortly before his death that the boy was adopted, a revelation that was later proven to be false.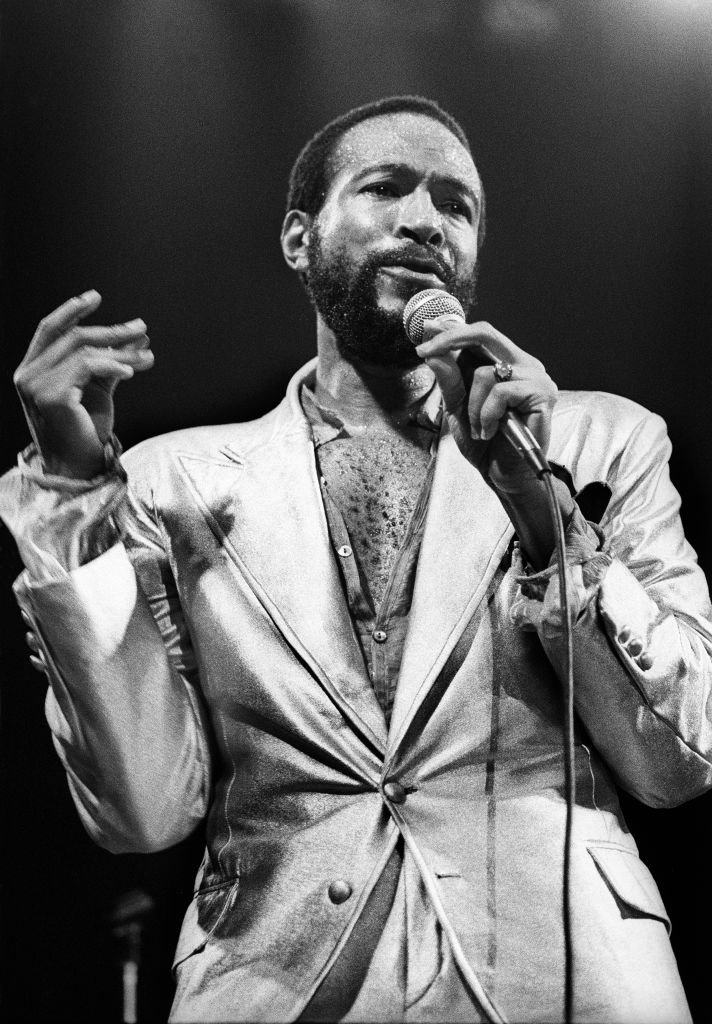 When questions about the biological parents of Marvin Gaye III arose, the late star found a way to get around it. It was later revealed that he fathered the child with his wife's 15-year old niece Denise Gordy.
Notwithstanding the rumors around his birth, Marvin Gaye III had nothing but love for his father. The 55-year-old once posted a picture of his family on Twitter in 2014 with a caption:
"From my family to yours."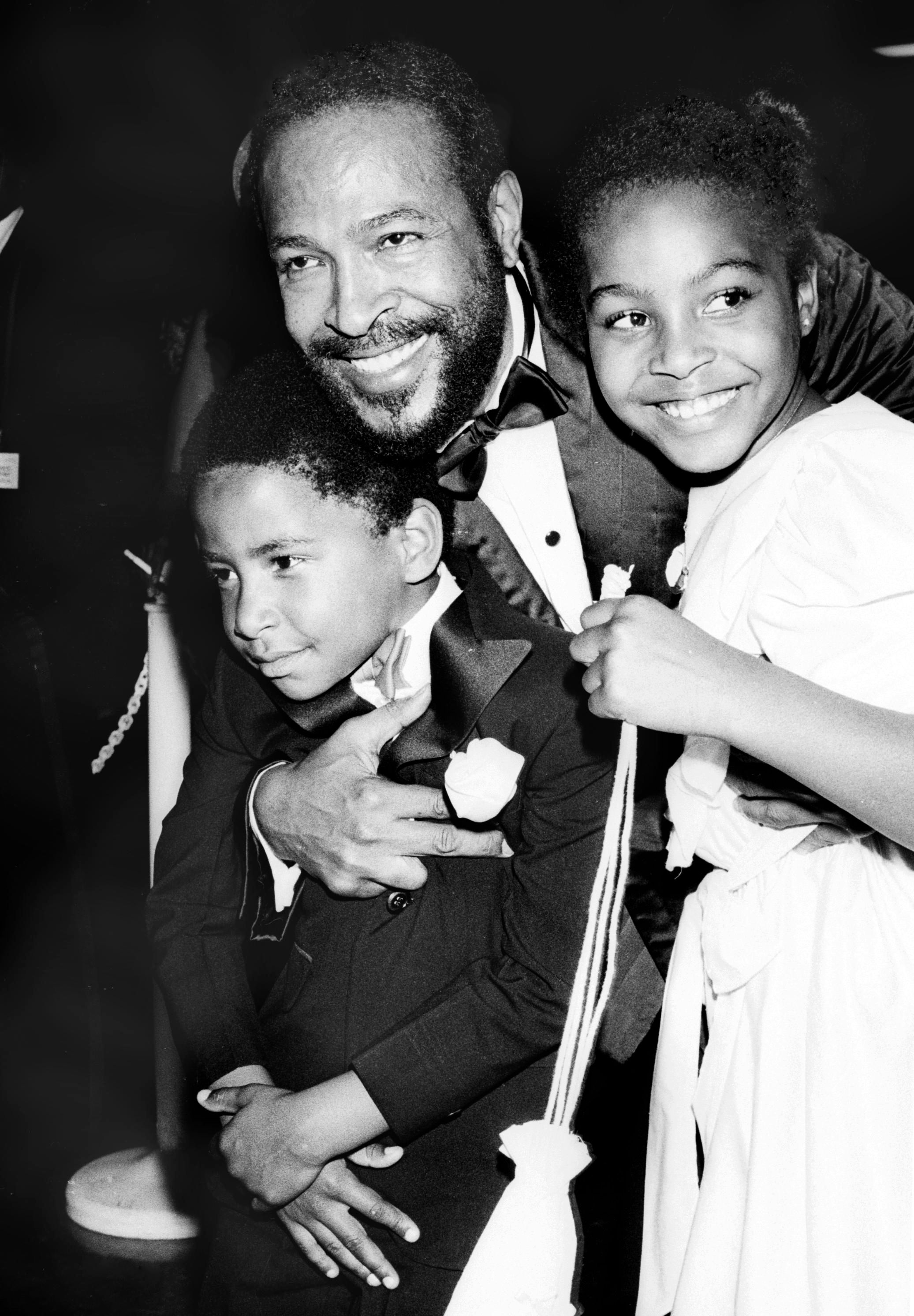 The picture showed Marvin Gaye III's three sons and his two daughters huddled together and smiling with a picture of himself and his wife photoshopped into it.
Marvin Gaye III is also a musician, just like his father; he released a track titled "Can't Take My Eyes Off You" in 2013 and posted a picture of the track cover on Twitter with a link to watch the video YouTube.
The letter talked about how their father would handle the situation.
Available now on I tunes and Amazon and video at http://t.co/QIPxD4R8Kz enjoy LOL MG3 pic.twitter.com/tmHDJhXamJ

— MARVIN GAYE III (@MGAYE3RD) June 6, 2013
NONA GAYE
The late Marvin Gaye also had two more children, asides from his son Marvin Gaye III. His daughter Nona, 46, and his son Frankie, 60, were from his second and last wife, Jan Gaye.
His daughter Nona followed in his footsteps and performed a duet of the national anthem at the NBAs Allstar with her late father. She has released multiple soul songs like "Love for the Future," "I'm Overjoyed," and many more.
From my family to yours http://t.co/w5uOzlBRTx pic.twitter.com/x6vuWcTe3R

— MARVIN GAYE III (@MGAYE3RD) January 1, 2014
The 46-year-old was recently seen in a photo posted by Tina Knowles. The picture shows Tina in the middle with Nona on her left and Tina's husband on her right. She captioned it:
"This is Nona Gaye, Marvin Gaye's talented daughter...Today is Marvins birthday and he was honored by a postage stamp."
Nona has had a flourishing career in all aspects of show business, including music, acting, and modeling, and still plans to return to them.
FRANKIE GAYE
Although not much is known about his third child Frankie Gaye, he once joined his siblings to pen down a letter to clear misconceptions about the successful lawsuits against Robin Thicke and Pharrell Williams's hit song "Blurred Lines."
According to the lawsuit, Thicke and Williams were alleged to have copied Gaye's 1977 hit song "Got to Give It Up" for their song, "Blurred Lines." The letter also talked about how their late father would have reacted to the song.
They said if he were alive, he would embrace the technology available to artists, but he would also be vigilant about protecting artist's rights and giving credit where it is due.
WHO IS MARVIN GAYE
Their late father, Marvin Gaye, was a talented singer and is known for his cool jazz music and his controversial lyrics. Unfortunately, his rising career was cut short when he was shot in 1984 by his father due to a domestic dispute.
The siblings seem to be having a fulfilling life in their different careers and making their father proud. They also show no signs of slowing down anytime soon.