'The Real' Star Jeannie Mai & Husband Jeezy Packs on the PDA while Rocking Dapper Outfits at NYFW
Jeannie Mai and her husband Jeezy are among the most lovely pairs in the world of celebrity couples. During their outing at the recent New York Fashion Week, the couple stole the spotlight.
The New York Fashion Week is the much-awaited time for celebrities to flaunt their creativity and fashion sense, but for some, it presents the best time to grab headlines with their other half by their side.
One of the pairs to have colored this year's event is "The Real" star Jeannie Mai and her cute husband, Jeezy. The couple was among the breathtaking celebrities to have brought their A-game for the event.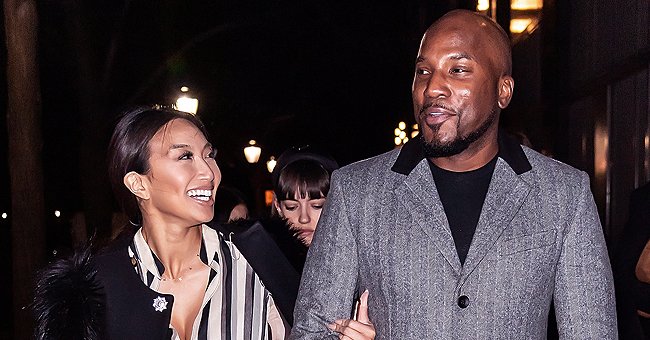 The TV personality stepped out for NYFW festivities looking adorable in a Chiara Boni La Petite robe look. The lovely ensemble featured a zip-up jacket and wide-leg trousers in a green plaid print finished with contrasting black stripes.
Adding spice to her outfit, Mai accessorized the look with Dan Deutsch oversized sunglasses and a Giuseppe Zanotti black shoulder bag. For her jewelry, the 42-year-old opted for earrings and necklaces from David Yurman.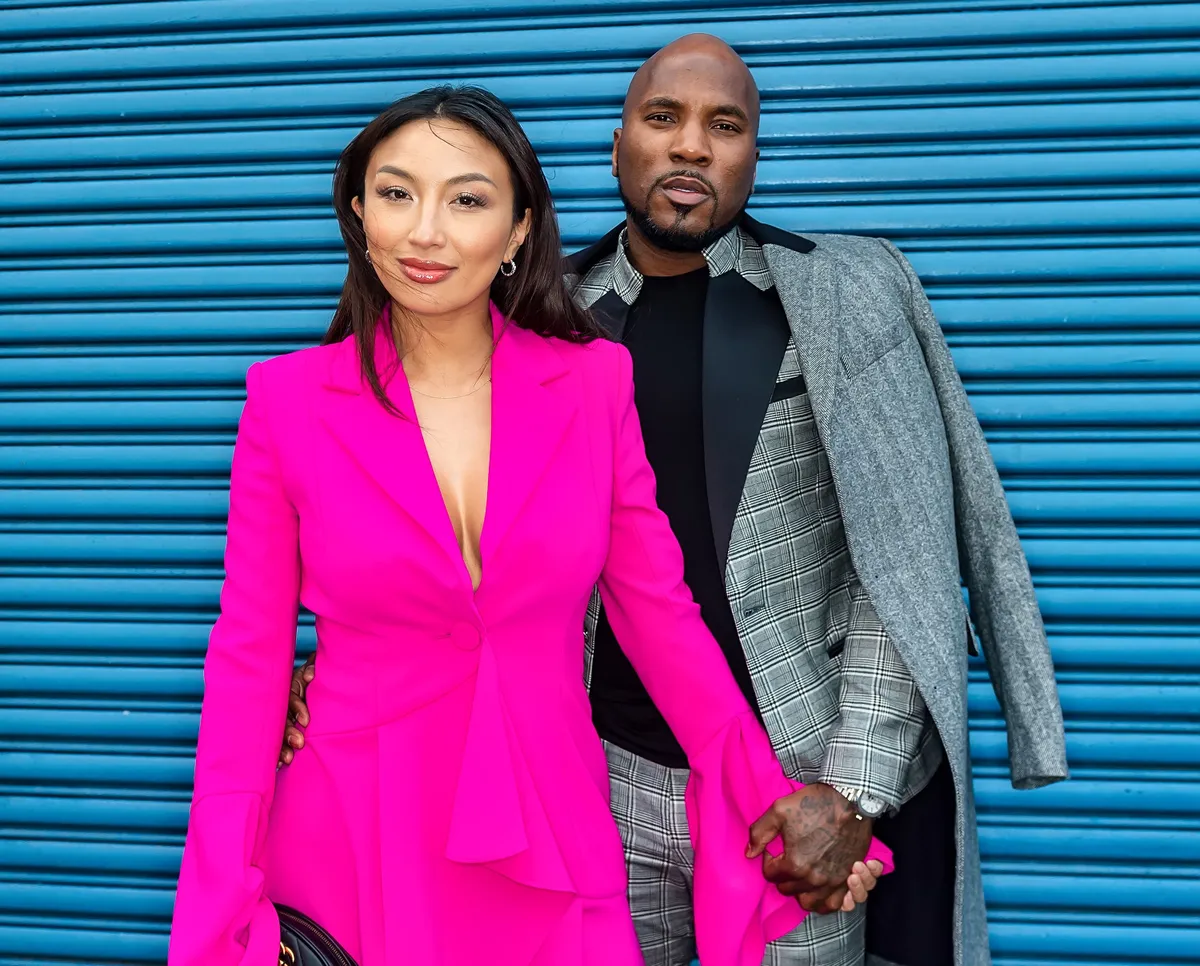 Her stylish husband played his part and appeared for the event looking chic and ready to roll. He rocked a double-breasted suit styled by Kris Shelby.
Jeezy is not one to appear without exotic accessories. He finished the look with a pair of Cartier shades, a gold-colored Rolex watch, and a white Nike Air Force 1 Low sneaker taking in his legs.
In the posts Mai shared on her Instagram, showing her and her man walking down the road in their outfits, she looked satisfied with their appearance for the night. She captioned the post, "vibe recognize vibe."
In another post, the actress and her husband seemed to be enjoying a moment from the special fashion night. She shared a series of photos of them, including a clip of Jeezy helping her get ready for the night. The duo looked like the perfect lovebirds.
Following their wedding, Mai confessed that there had been a shift in their bond.
This would not be the first time the couple makes a grand statement with their outfits for a fashion event. Last year, the duo stepped out together for the New York Fashion Week, and they were quickly tagged as couple of the night by their fans.
The recently wedded pair attended Christian Siriano's show last year, and Jeezy, in his usual style, rocked an embroidered two-piece set and black jacket while his pretty partner Mai warmed up in a dark dress with a leather and fur coat.
The couple has come a long way since their relationship was made official. Last year, Jeezy popped the question, but all wedding plans were suspended until April this year due to the pandemic.
The lovebirds had the moment of their lives after walking down the aisle in Atlanta. The couple exchanged their vows in front of their close relatives and friends, and it was everything they had hoped for.
Following their wedding, Mai confessed that there had been a shift in their bond as they had grown more intimate and committed towards their home.
 The 42-year-old once compared life with her musician husband to that of her ex-husband Freddy Harteis. While with her ex, her standards were low, but she since started living her dream. 
Mai's comments about her romance once got her into trouble with fans after she made a comment about wanting to submit to Jeezy once they got married. Some fans and women criticized her, but Mai explained that all she meant was letting Jeezy be the man of their home.