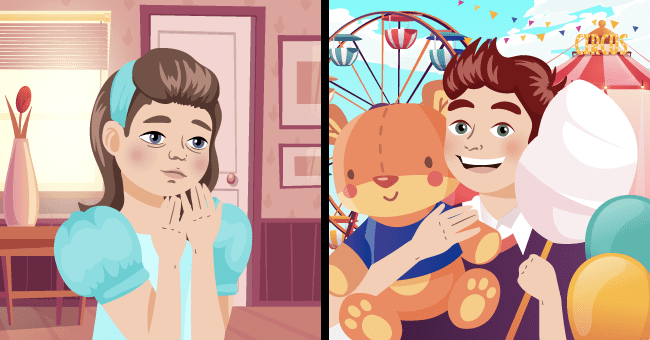 Is It OK If Your Ex Takes Care Of Your Kid Even if They Are Not His Biological Kids?
A concerned parent started an interesting conversation with Quora when she asked if it was okay to allow her ex-boyfriend to maintain a relationship with her children even though he isn't their biological father.
The parent didn't go into too much detail about her situation, but she did receive several replies on her post, and people from different backgrounds weighed in on the topic.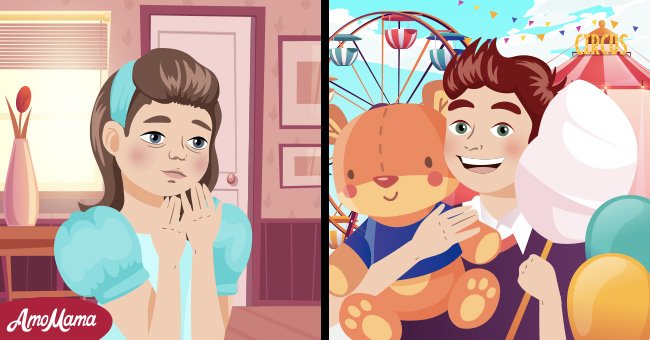 Source: Amomama
The person who made the post on Quora isn't unique. Many parents have a hard time navigating relationships between their ex-partners and their children, especially when the partner isn't biologically related to their child.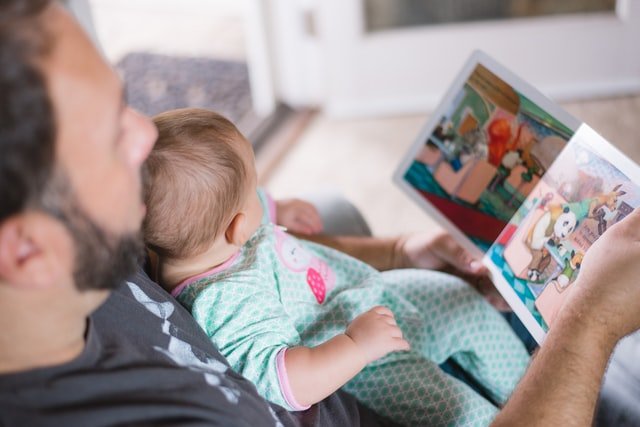 Man holding baby while reading a book | Source: Unsplash
SHOULD EXES REMAIN IN THEIR NON-BIO CHILDREN'S LIVES?
On Quora, a conflicted parent sought advice from other users about her situation. Her ex-boyfriend asked her for permission to see her children. However, since he wasn't their biological father, she wasn't sure what to do. The mother posted,
"Should I allow my ex-boyfriend of 9 years to continue to see my children? He has been their father figure. My children are 10 & 13. Their biological father is in prison, but wants a relationship with our children."
After she had made the post, users flooded in with their responses. Most of the top comments were from people who thought it would be a good idea as long as it's safe for the children. However, other people had alternative views.
Most of the people who replied agreed that the only chance he had of seeing the child again was if he made up with his ex-girlfriend.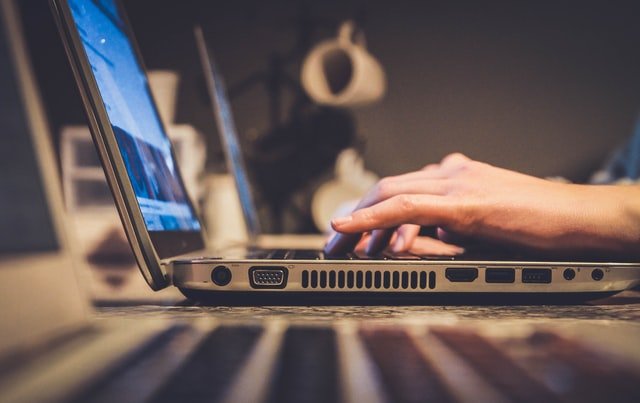 Person using computer | Source: Unsplash
THE KIDS SHOULD DECIDE
A woman named Ruby Welsh replied to the post and suggested that the user consult her kids before making a decision. Welsh believed since he was an active father figure in their lives, the children should be the ones to decide whether or not they want to be around him again. In the post, she wrote,
"I'm sure you were happy that he was there for them and they actually cared for him so now I'm not sure how much of a right you have to take that father figure away from your kids. It's like snatching part of their life away from them and telling them it never happened but it did and it for because he was there."
DO EXES HAVE A SAY IN THE MATTER?
A Reddit user named sweetaspie009 found herself in an awkward situation when her ex asked her to take his daughter for a family vacation. As it turns out, they share a nine-year-old son, but her ex also had a baby with someone else while they were together.
After their relationship ended, her ex started going out with the mother of his other child, and for the most part, everyone handled the situation relatively well. However, their family dynamics were tested when their son told his stepsister about a family vacation that was coming up and his father made an unexpected request. In the post, she wrote:
"When I went to pick up Noah after the week, ex and GF wanted to talk to me. They tell me that Noah's been "bragging" about DW/FL the whole week and now Amy wants to go, so to make it fair I should take Amy along too. In their words, 'I should help foster an equal relationship between the siblings'."
The Reddit user simply laughed in their faces and flat out refused. She told them that the child wasn't her responsibility and that she wasn't a part of her family. In the post, she added that she wasn't in a position to take on the strain of dealing with a child who isn't hers.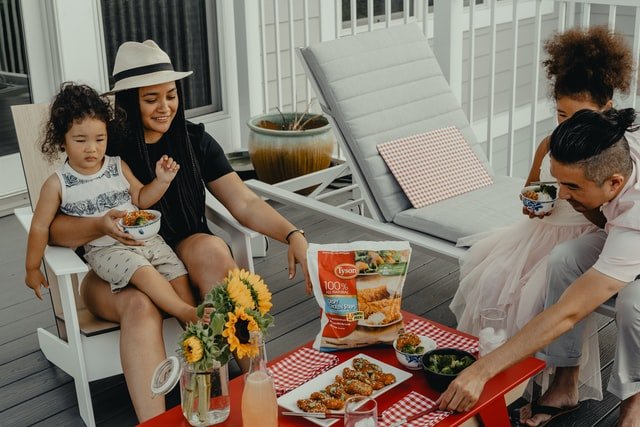 Family sitting around a table outside | Source: Unsplash
WHAT HAPPENS WHEN THE PARENT SAYS NO?
Some breakups are worse than others. There is a situation where a child's parent wants nothing to do with their ex-partner, regardless of their relationship with the child. One Quora user was on the other end of a scenario like this, and they asked,
"I really miss my ex-girlfriend's 2-year-old daughter. She's currently mad at me and won't let me see her. What can I do when I loved that little girl like my own?"
Most of the people who replied agreed that the only chance he had of seeing the child again was if he made up with his ex-girlfriend. The user isn't the only person who's experienced a situation like this. Dozens of people on Reddit shared their own similar experiences.
About a year ago, a Reddit user named coppersocks asked the community, "How do you get over your ex's kid?". He then spoke about his recent breakup and how he developed a close relationship with his ex's child. The Redditor feared that he might never see the child again, and in the post, he wrote,
"I'm starting to think more and more about her little boy who I watched grow from a two-year-old to a four-year-old, and who I thought I would always be a parental figure in his life. Now I'm imagining him growing up and forgetting me and it's like I'm breaking up all over again."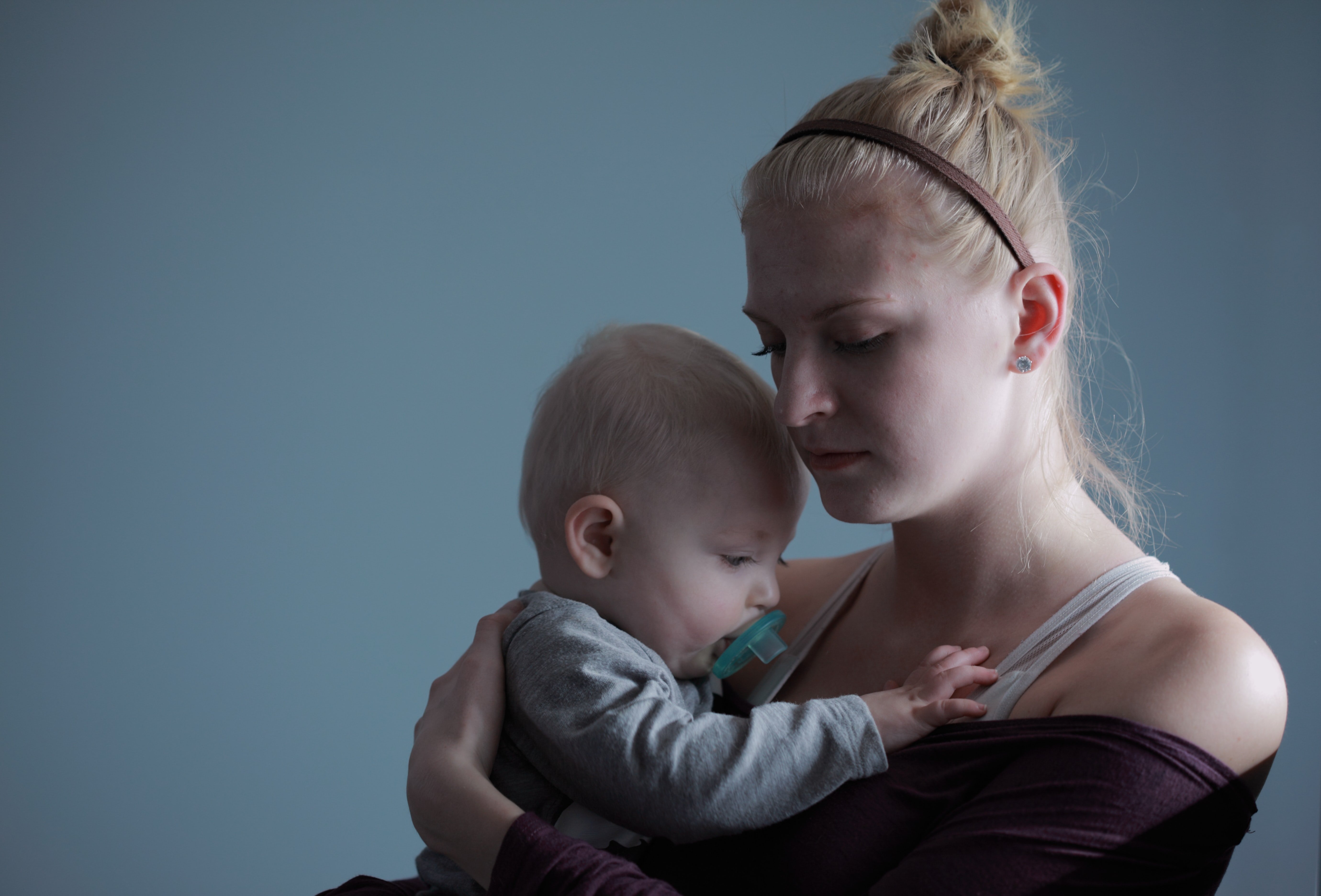 Woman carrying baby | Source: Unsplash
It didn't take long for Redditors to flood the comments, and most of the messages he received were helpful and supportive. One Redditor used the opportunity to share an emotional story of his own in the comments.
"Time eventually moves you forward and the pain you feel becomes a soft, emotional hope that that kid grows up and becomes the best person you know they can be. You think of them separately from your ex and you will always wonder about them."
The Redditor also reminded the OP that the feeling might never go away. Another Redditor said that the baby might hold on to the memories and lessons even though they might not consciously remember him.
Breakups can be complicated, especially when children are involved. It's hard to say whether or not it's okay for an ex to spend time with a child that isn't theirs because every relationship is different. Parents just need to do what they feel is best for their child and take it from there. What do you think? Leave a comment and let us know.
Please fill in your e-mail so we can share with you our top stories!