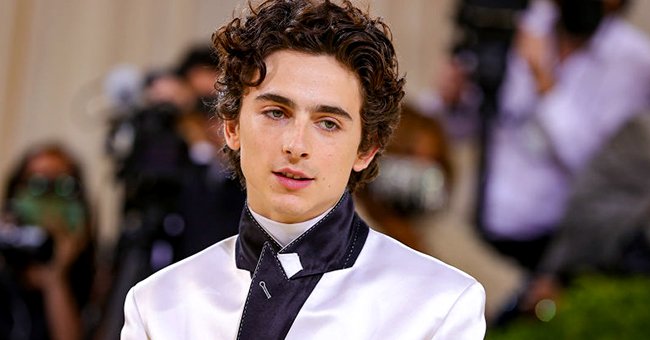 Getty Images
Timothée Chalamet & Larry David Cause a Stir Online after Their Casual Lunch Outing in NYC

Twitter users are struggling to contain themselves after pictures of Timothée Chalamet and Larry David having lunch surfaced online. Fans are dying to know what the unlikely duo chatted about over drinks.
Timothée Chalamet went from hosting the MET Gala to having lunch with Larry David all in one week. If someone needed an extra reason to convince them that the young actor is the coolest, this incident is it.
The "Dune" actor looked at ease as he joined the legendary comedian and his daughter Romy for lunch. Consequently, Twitter users started flooding the timeline to try to make sense of the bizarre friendship.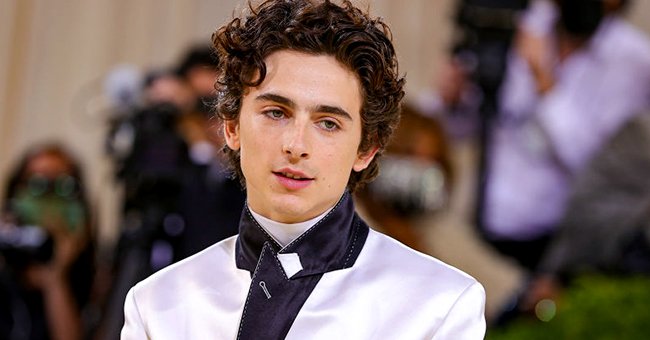 Timothée Chalamet attends The 2021 Met Gala Celebrating In America: A Lexicon Of Fashion, September 2021 | Source: Getty Images
Almost every other person on Twitter would give anything to be a fly on the wall at Sant Ambreous in Manhattan. This bizarre wish is the result of David and Chalamet's meet up at the restaurant.
David's youngest daughter Romy and a young man thought to be her boyfriend, Josiah Adams, joined the famous pair. Everybody looked relaxed as they chatted and laughed during the meal.
Although plenty of onlookers were confused by the famous pair's unlikely friendship, they celebrated it online. One Twitter user even claimed that the moment was something they had been looking forward to their entire lives.
Another admiring fan called the images of the duo's lunch their love language, revealing how happy they made them feel. However, the majority was focused on how the groundbreaking meeting came about.
Several fans were concerned about David and Chamalet's connection because of their vast age gap. Their difference in life stages was even hilariously highlighted by their opposing reactions to fashion week festivities.
While the vibrant Chamalet enthusiastically hosted the MET Gala with other young stars, 74-year-old David hilariously plugged his ears at a fashion show. Fortunately, they were still able to enjoy each other's company regardless.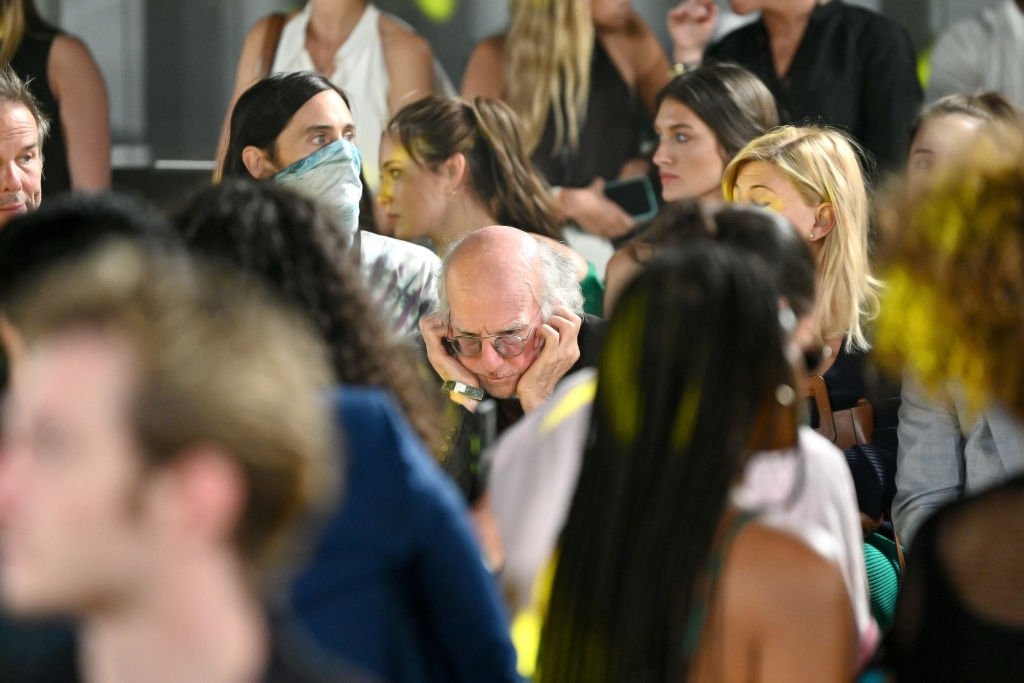 Larry David plugs his ears at the STAUD runway show during New York Fashion Week, September 2021 | Source: Getty Images
Some fans speculated that the duo might be together to film for "Curb Your Enthusiasm's" new season. However, the nature of their friendship may just be organic since Chamalet has proven a hit with all types of stars.
The likes of Steve Carrell, Matthew McConaughey, Jennifer Lawrence, and Glenn Close have sung his praises. Even "Little Women" co-star Laura Dern has revealed that she considers the 25-year-old a friend:
"He's such an amazing actor and really fun at an NBA game,"
Much like this situation with David, Chamalet and Dern caused a stir online when they attended a basketball game together. Cameras even caught the friendly duo on the jumbotron during their 2019 NBA outing.
Perhaps everyone is drawn to the "Call Me By Your Name" actor because of his relatability. Vogue revealed that he walked ten blocks in his Converse sneakers to attend the MET Gala even as a co-host.
Whatever the reason for Chalamet's odd but wonderful celebrity friendships, fans hope to see more of them soon. For now, fans can enjoy the glorious absurdity of his recent iconic sighting that fans never expected.
Please fill in your e-mail so we can share with you our top stories!