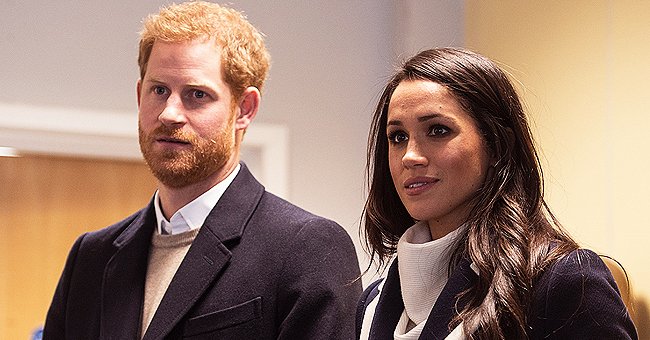 Getty Images
Fans Are Divided after Seeing Prince Harry Posing behind Meghan Markle in New Magazine Cover

Prince Harry and Meghan Markle appeared on the cover of the newest edition of TIME magazine's Most Influential People in the World, stirring a wave of reactions from thousands of fans who commented on their pose.
The Duke, 37, and Duchess of Sussex, 40, have remained in the spotlight for more than one year since they retired as senior members of the royal family to live a more private life in the US.
Their every move and decision falls under scrutiny by the media, fans, and critics. Prince Harry, grandson to the Queen, and his American wife, Meghan Markle, live with their two children in their Los Angeles Home.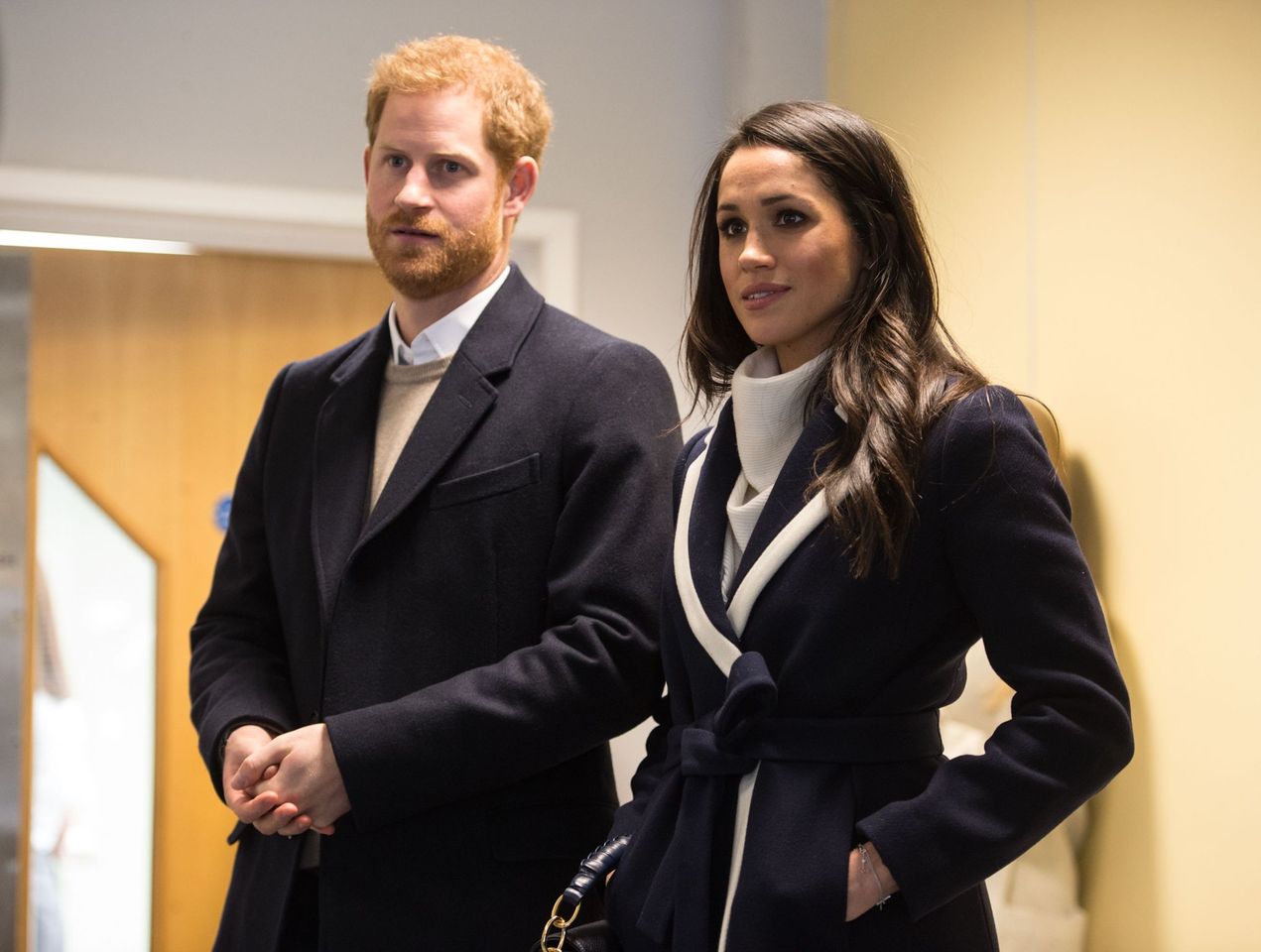 Britain's Prince Harry and his wife Meghan Markle visit Nechells Wellbeing Centre in Birmingham, central England on March 8, 2018. | Photo: Getty Images
Recently, the couple appeared on the cover of Time magazine, which honored them as part of the 100 most influential individuals in the world.
Their image was part of the seven cover shots for this year's Time100 edition. Other photos featured writer Cathy Park Hong, director-general of the WTO Ngozi Okongo-Iweala, NVIDIA CEO Jensen Huang, athlete Simone Biles, actress Kate Winslet, and singer Billie Eilish.
For the former senior royals, this is their first magazine cover, and it featured Markle in formal all-white apparel. At the same time, her husband, who stood close behind in a leaning position, opted for a contradictory look—he dressed in a black outfit.
HOW FANS TOOK THE COVER SHOT
As expected, many people had opinions about their modeling gig for Time magazine and the fact that they were on the front page. The portrait caused a legion of people to pour out their thoughts, both negative and positive.
THE SUPPORTERS' THOUGHTS?
The loyal fans commended Prince Harry sitting down and leaning behind his wife. One fan quipped, "LOVE this photo! He's so sexy and confident. Not many men can even subconsciously stand behind a woman and sit, so they're the same height. Equals."
Another fan backed up this comment by praising the couple and painting a fairytale story of their love affair. The person wrote:
"Prince Harry is EVERYTHING...Meghan Markle...is EVERYTHING...Not only is she radiating power, beauty & love, but you just know she rescued him. Then he had to save her."
Two commenters agreed that they are a "phenomenal" pair and have touched lives. The first person posted, "They look absolutely gorgeous and glamorous together, and yes, they have influenced many lives..cheers to them."
One fan focused on their stunning look and talked about their facial features, writing that they are starting to resemble each other.
CRITICS WERE NOT HAVING IT
This set of commenters could not comprehend why the Duchess posed in front of her husband. One Twitter user tweeted:
"I can't understand why they put Harry behind and gave Meghan so much volume. Is like Harry is pushing her forward."
Another internet user supported this notion and said that "he looks like her shadow, which is what he really seems to be these days." A third fan who tried to solve the picture riddle with a figurative expression added, "You can 100% tell who wears the trousers."
While some trolled Harry for letting Meghan have her way and pushing him to the curb, others maintained that he looked afraid and the photo seemed photoshopped.
ARE THEY INFLUENTIAL?
Many may wonder if the couple had their names on the list because of their status. The truth is that many fans and influential people commented on their lifestyle and their recent choice that made a difference in the world.
While writing about the Duke and Duchess of Sussex, Josè Andrès of World Central Kitchen, whose brand partners with the Harry and Meghan's Archewell Foundation, explained that despite having talent and fame, these two are very cautious about their actions.
Andrès added that it would cost them nothing to go under the radar and enjoy their wealth, but they have decided to show compassion to people worldwide, those they may never meet and do not know.
MORE DETAILS ABOUT THEIR PHOTOS
Time released more intriguing photos of the duo, and even though this was their first time on the cover, they posed excellently well, and their outfits complimented their model behaviors.
In another picture, Harry donned an olive green suit and white shirt with a few buttons undone, while his beloved wife looked stunning in a darker shade of green with her turtleneck top and free pants.
The backdrop featured a tall window that allowed an overwhelming portion of green plants to be seen, creating a nearly natural scenery.
Another image showed the duo in the same outfits, walking hand in hand, locking eyes in a garden of green flowers, and basking in peeping rays of the sun that settled on some plants.
PARENTHOOD AND SOLACE
Despite their age difference and people's thoughts about Prince Harry being his wife's sidekick, these two are an incredibly perfect match. They have been doing great in their romantic life and parenthood, with no drama or controversial episodes out in the media.
Even when times proved difficult following the outbreak of the COVID-19 pandemic, these two stuck by each other and had an enjoyable moment with their family.
During an interview, Prince Harry acknowledged that the past year was very challenging for people worldwide, but that they learned the essence of the words "how are you?" because it was a time people went through different health crises.
Post pandemic, in June, the Duke and Duchess of Sussex welcomed their second child and only daughter, Lilibet Diana Mountbatten Windsor. She joined her older brother, Archibald Mountbatten Windsor, who was pleased to have a sibling.
The father of two confessed that it is not easy handling the kids, but they feel lucky and blessed to have them and would not trade that feeling for anything in the world.
Both Prince Harry and Meghan Markle have the time of their lives influencing people how they choose to, living in their private space, and shuffling their responsibilities.
While some naysayers may not recognize their impacts, a famous magazine like Time accepts that they are an amazing duo who have changed their lives and those around them.
Please fill in your e-mail so we can share with you our top stories!