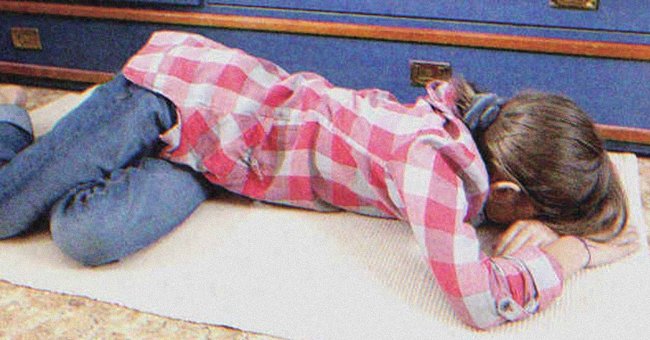 Shutterstock
Woman Punishes Her Adopted Daughter and Separates Her from Her Brother, but He Uses It against Her – Story of the Day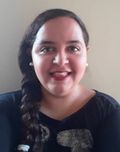 My sister and I got adopted into a seemingly loving family, but that was all for show. Our adoptive mother treated us horribly until I decided to take action and humiliated her publicly.
"I'm sorry, Josh. Our rules at this orphanage state that siblings have to go to the same home. You have to understand that it's better this way. It's all for your sake," Judy, our social worker, told me once again.
My sister, Denise, and I had been in the orphanage for a long time. We lost our parents in a car crash years earlier, and there was no one to take us in. So we went to an orphanage and had been here for longer than almost any other kid.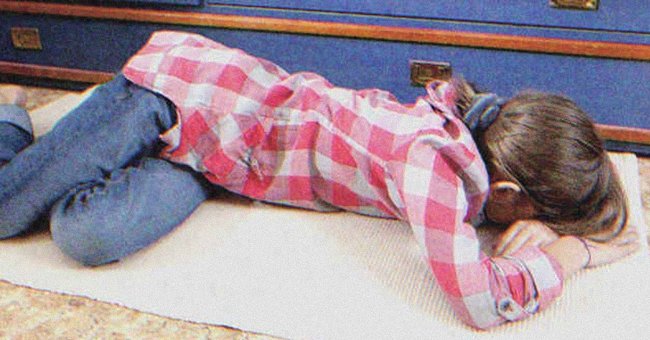 I heard my sister's cries from inside the locked room and knew I had to do something. | Source: Shutterstock
They told us that siblings should get adopted together because we can adjust easier that way. Naturally, we thought it was a fantastic policy, but adoptive parents were reluctant to take two teenagers together.
"I understand, Miss Judy. But it just doesn't seem like the best idea. I'm already 16, so I'll age out soon. But Denise is 14. I want her to have a better home," I told our social worker.
"I'm sorry, Josh. But don't lose faith. I'm sure there's a family that will take a chance on both of you," Judy assured cheerfully. I didn't share her optimism. Hope was almost more painful than anything else that had happened to us.
"It's all right, Josh. We'll age out of the system, and we'll do better on our own," Denise said when I told her how my talk with Miss Judy went.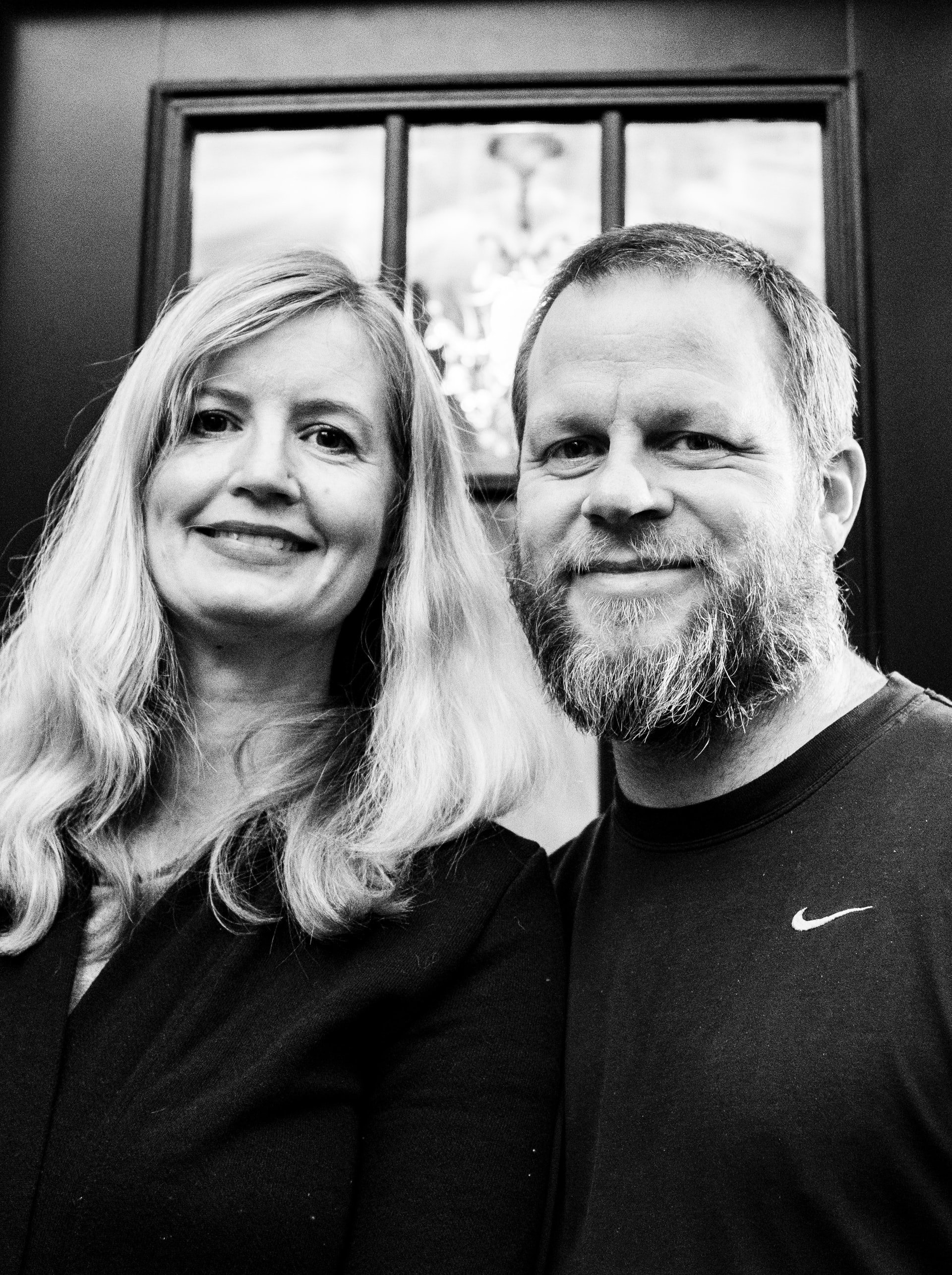 Mr. and Mrs. Gardner looked like warm loving people. | Source: Unsplash
A few months went by, and Miss Judy rushed to us excitedly. "Josh! Pack up your stuff and tell your sister. You guys are going home with a wonderful couple!" she said excitedly.
Denise and I packed our things and went to the orphanage reception. A middle-aged couple was waiting for us. The woman smiled at us warmly.
"Mr. and Mrs. Gardner, this is Josh and his little sister, Denise. They're both bright kids and extremely well-behaved. You guys are going to form a beautiful family," Miss Judy introduced us.
"I'm sure we will," Mrs. Gardner began. "Hello there! I'm Courtney Gardner. I don't know if you'll feel comfortable calling me 'Mom' right now, but I hope I can become a mother figure to both of you."
"Hello, Mrs. Gardner," Denise and I said in unison.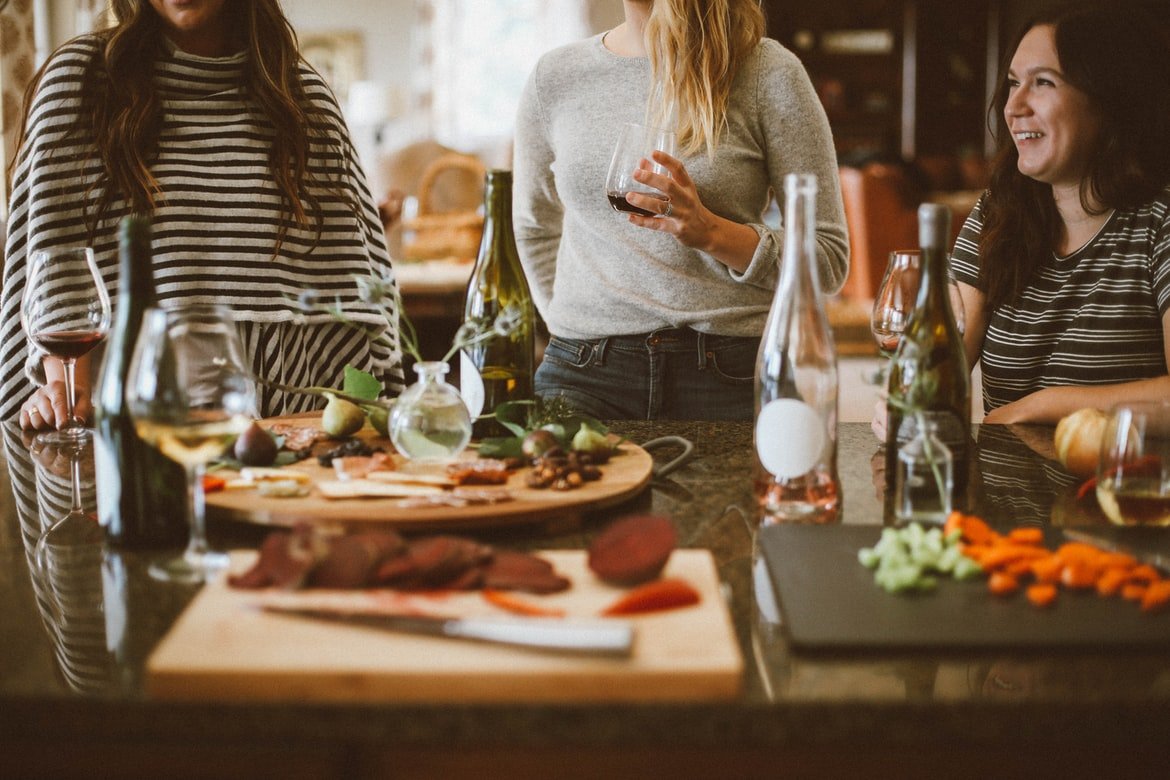 They had a reception for our arrival. | Source: Unsplash
"Oh! I also hope we don't have to be so formal in the future," Mrs. Gardner said and laughed with Miss Judy. Mr. Gardner didn't say a word to us and seemed bored the entire time. He only spoke to his wife.
"Let's go, Courtney. I have to work," Mr. Gardner finally said.
"Of course! Let's go, kids. Let's get those bags in the car and go," Mrs. Gardner added as she ushered us to their car outside. We got in, and Mr. Gardner started driving.
"I hope you don't mind, but we have a reception for you guys at our house. The rest of the family was so excited to meet you, and they couldn't wait," Mrs. Gardner said while we passed a bunch of houses. "But if you guys are not comfortable, it's ok!"
"No, that's fine," Denise replied. I could tell that she was excited to have a party and meet people. The prospect of having a big family was also enticing after several years alone in the orphanage.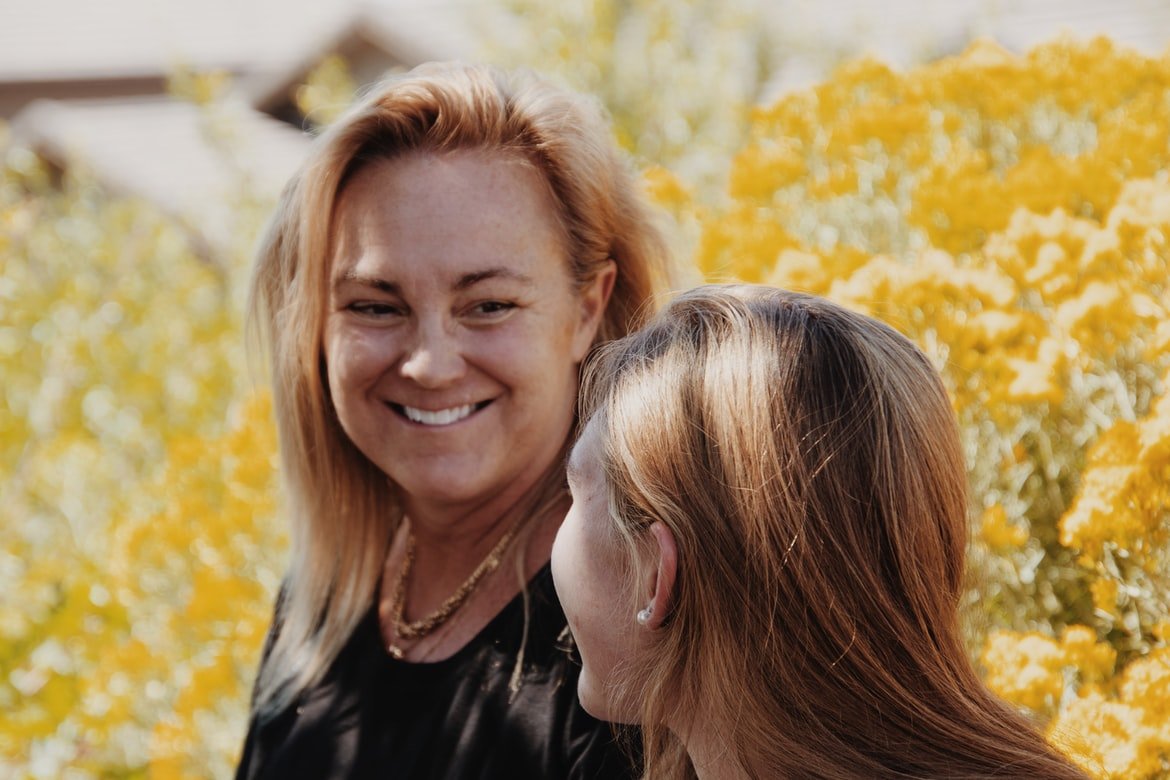 Mrs. Gardner loved the attention and praise she received. | Source: Unsplash
"That's cool," I said and smiled at Mrs. Gardner. We reached their house, and a bunch of people came outside to greet us. We were hugged and fed by everyone in the place. But it was hard remembering anyone's name.
A few hours into the party, I noticed something. Mrs. Gardner received tons of praise for taking us in, and she loved it. "Courtney, you're such a saint. These kids are so blessed that you finally decided to adopt," one guest told her.
"Of course they are blessed, and we'll give them the best home they have ever had," Mrs. Gardner responded to her friend. I didn't want to read too much into her words, but something was off about the whole experience.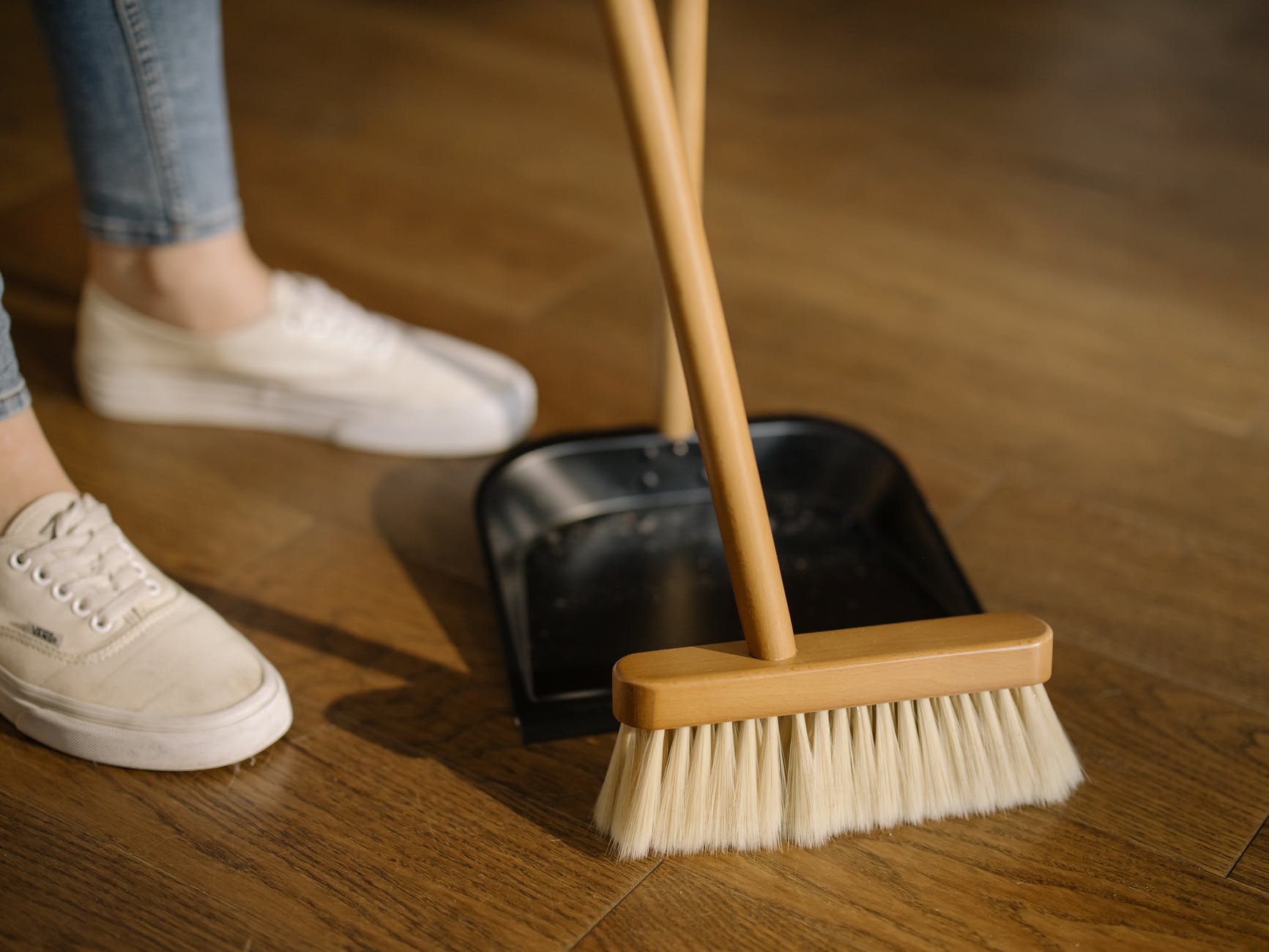 She made us clean everything and changed completely. | Source: Pexels
Or maybe, I was too paranoid. The party ended after a few hours, and we didn't know what to do until Mrs. Gardner appeared in the living room. "Well, what are you doing standing around like that? Time to clean and tidy up this place," she told us.
I thought she meant that we should help, and that was fine with us. But she sat down on the couch and watched TV the entire time. She later made Denise rewash the dishes because "they were still dirty" in her opinion.
The warmth in her voice had disappeared completely, and we quickly understood why they adopted us. Mrs. Gardner started treating us like servants in her house, especially Denise. But to the outside world, she was our loving adoptive mother.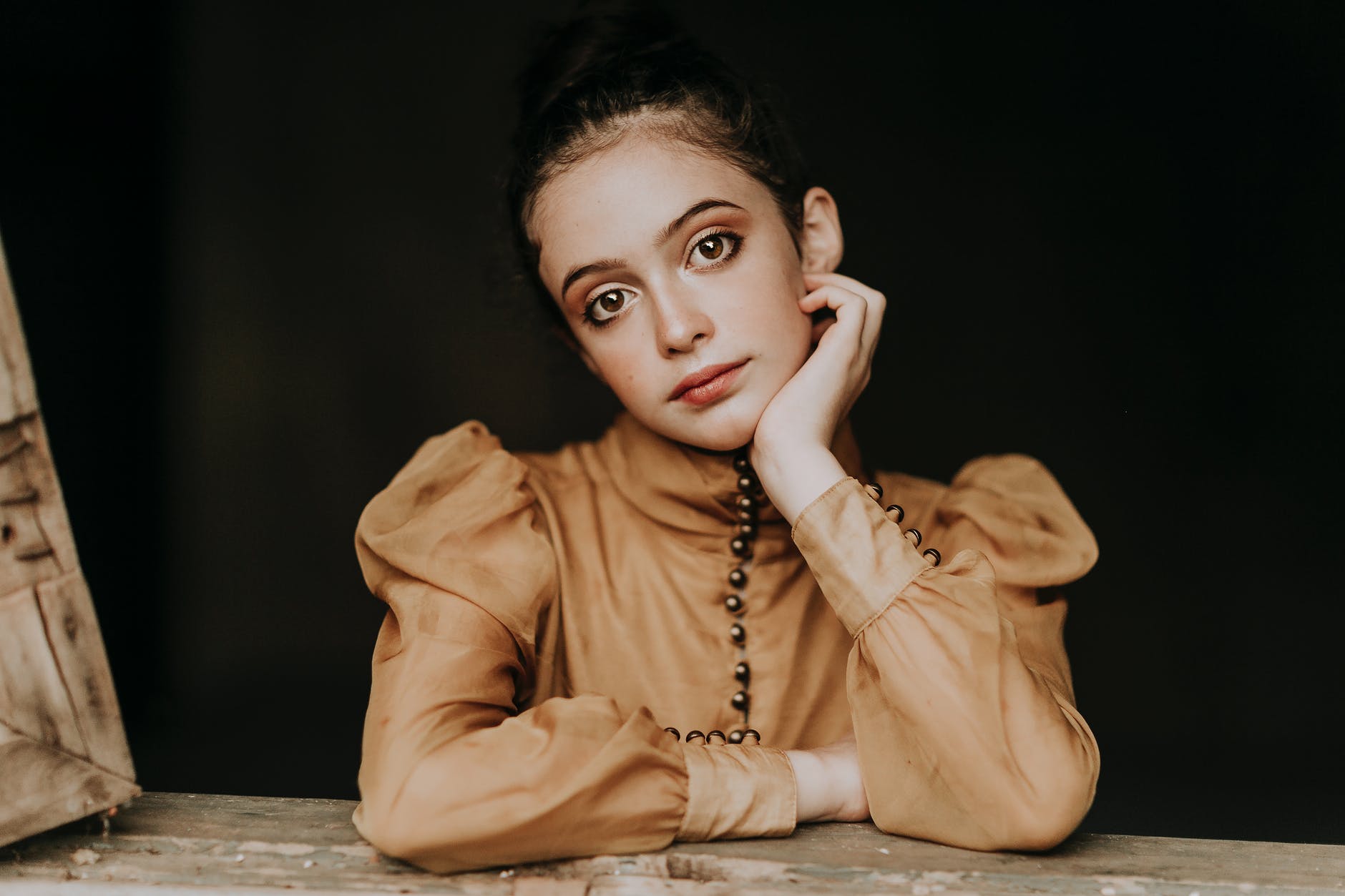 Denise begged me not to say anything to Miss Judy. | Source: Pexels
It was a nightmare, but at least we shared a room. Mr. Gardner ignored us for the most part and didn't say a word when his wife criticized us for no reason.
"Don't say anything to Miss Judy, Josh. At least, we have a home here. I don't want to go back to the orphanage," Denise told me when I asked her if we should say something and get out of here.
"Ok, I won't. But as soon as I'm 18, we're out," I replied.
Soon, Mrs. Gardner went from treating us like servants to being abusive. She yelled at us for minor things and seemed to hate Denise with a passion. I wanted to do something, but I wasn't sure what.
"Oh, look, honey. We're in the paper," Mrs. Gardner said to her husband one afternoon while we cleaned the house. "It's a rave about us adopting these teenagers and giving them a nice home. This reporter did a great job."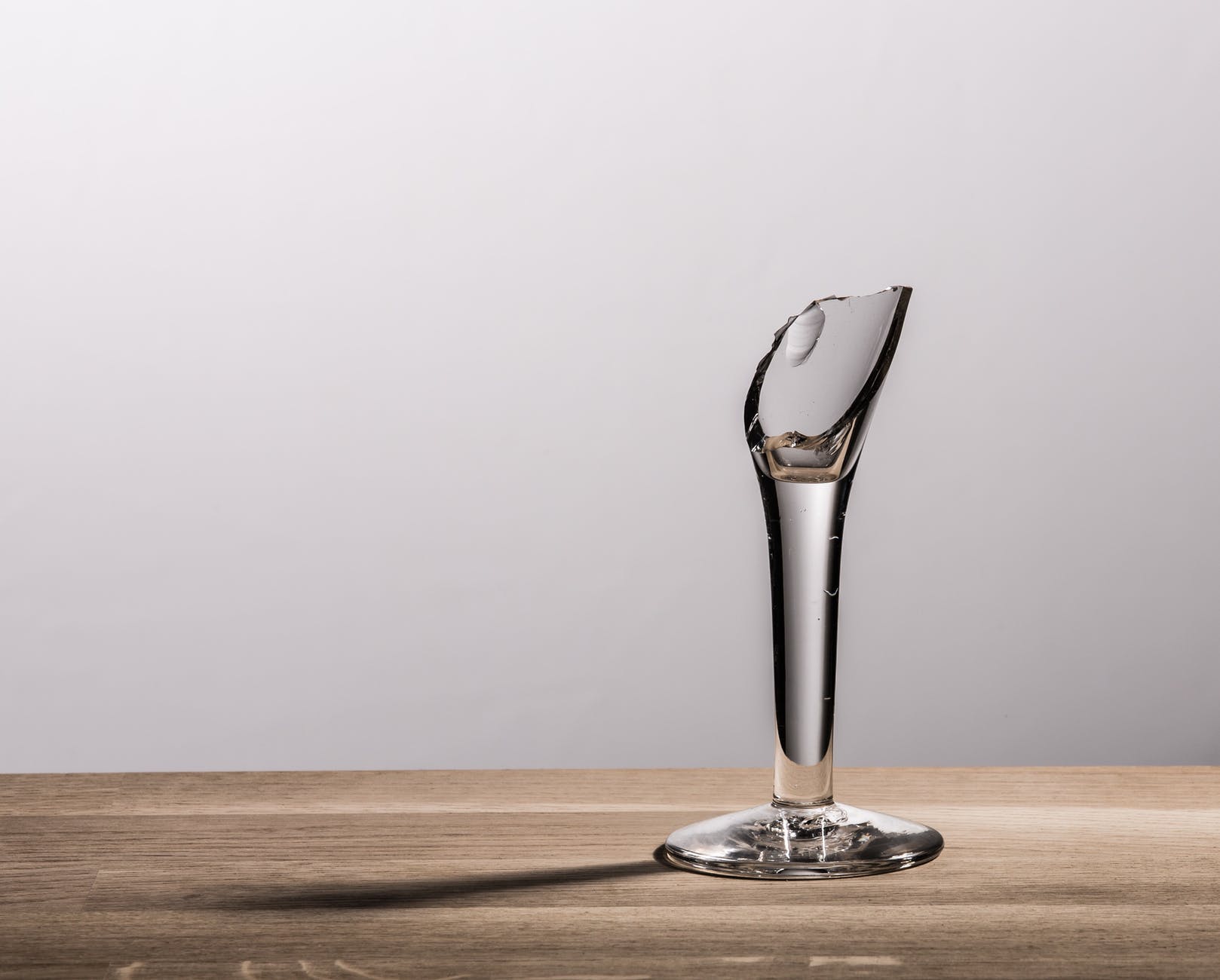 Denise accidentally broke some wine glasses and got punished. | Source: Pexels
"What reporter?" Mr. Gardner asked distractedly.
"A reporter I talked to last weekend, at the Hallman's Children's Cancer Ball. He was so interested in our story, and here it is. This is going to look amazing on my social media. I'm posting it everywhere," she explained to her husband.
Crash.
Denise had accidentally dropped two wine glasses on the floor. "LOOK WHAT YOU'VE DONE, YOU IDIOT!" Mrs. Gardner yelled at Denise.
"I'm so sorry, Mrs. Gardner. They slipped," Denise said and started to tear up.
"THEY SLIPPED? DO YOU HAVE ANY IDEA HOW EXPENSIVE THESE GLASSES ARE?! THAT'S IT! COME WITH ME!" she screamed again and grabbed Denise's arm, rushing her to a room they never used.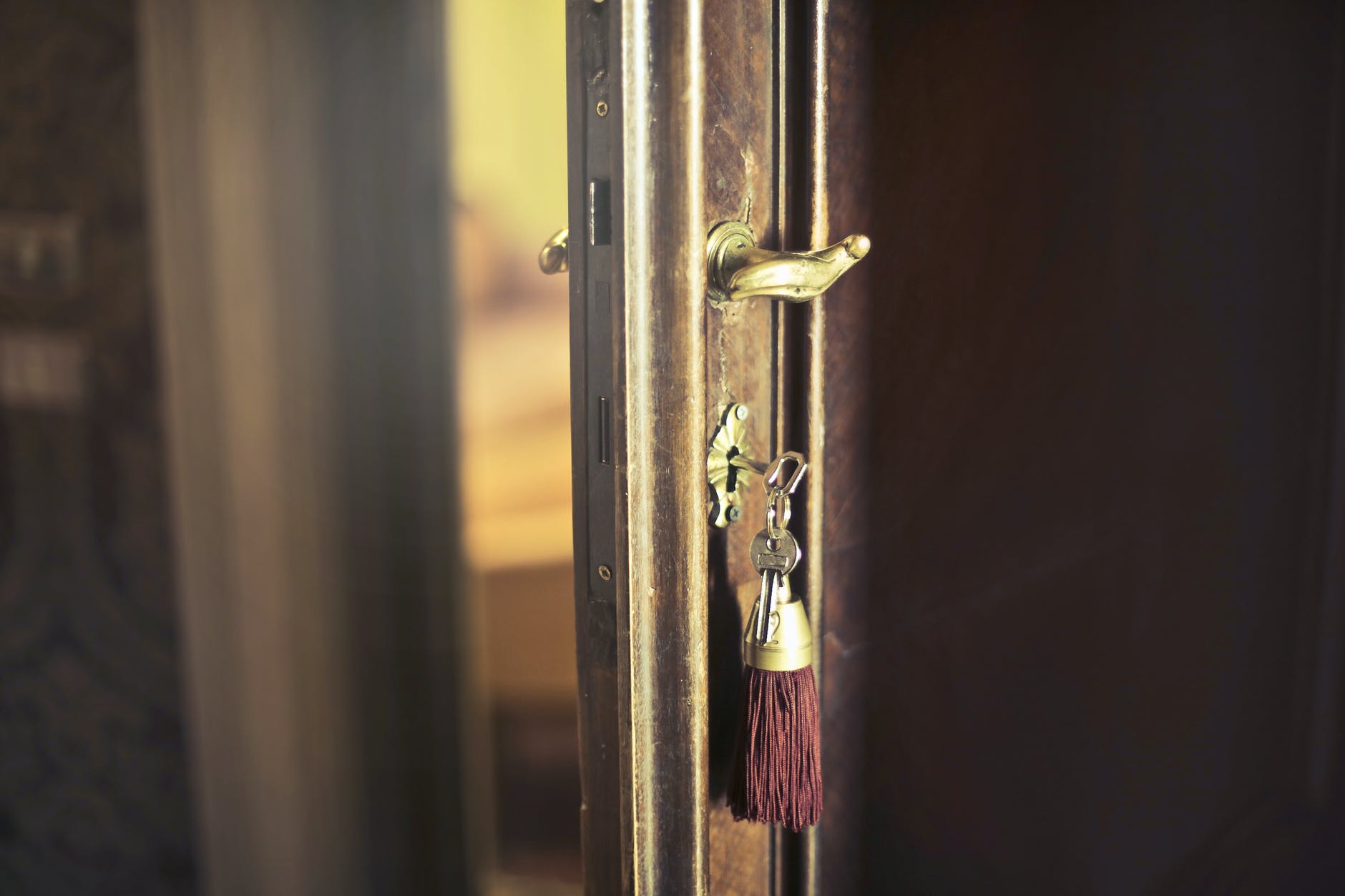 Mrs. Gardner locked her in a room and didn't allow me to see her. | Source: Pexels
"Mrs. Gardner, she didn't mean it. I'll get a job and pay for those glasses!" I pleaded.
"SHUT UP!" she yelled at me and closed the door.
"Mr. Gardner, please do something!" I begged our adoptive father to intervene. He looked up from his phone, stood up, and grabbed his keys.
"Not my place," he said and left the house.
I couldn't hear what was going on inside that room, except for Mrs. Gardner yelling. She came out a few minutes later and locked the door. "You're not sleeping in the same room anymore. Do not touch this door, or I'll send you both back to where you came from," she threatened.
That sounded like a great idea to me, but then, I heard Denise's cries inside the room. It would not be enough to go back to the orphanage. This woman needed to pay for her actions. Luckily, I had an idea. She would not keep us separated for long.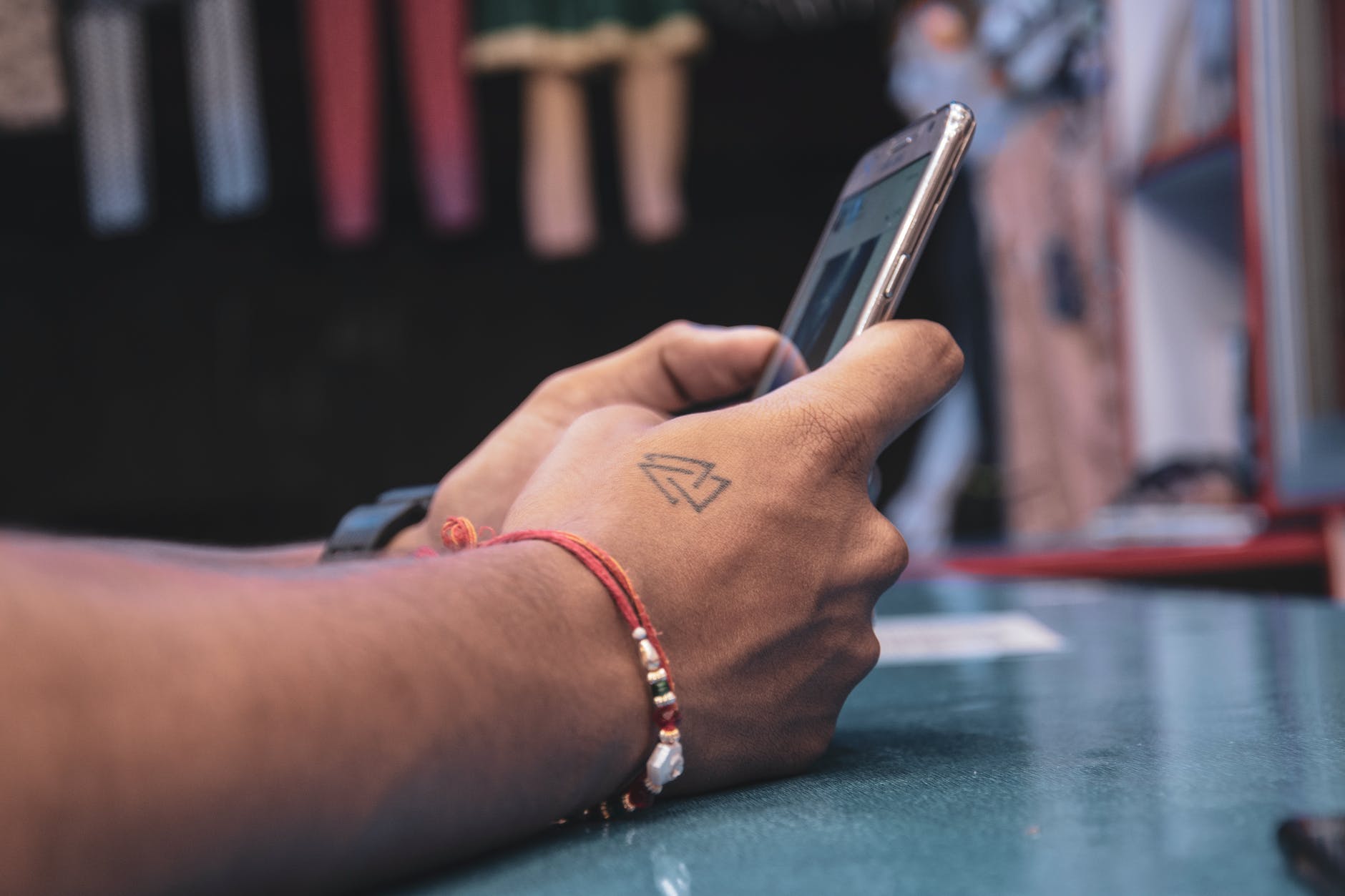 I recorded our adoptive mother's abuse and sent it to the reporter. | Source: Pexels
The next day, Mrs. Gardner let Denise come out and started yelling at her in the kitchen. My sister cleaned and cleaned, but it was not enough. A friend from school lent me his phone, and I recorded everything secretly.
My friend helped me contact the same reporter that had raved about the Gardners and their "fantastic" parenting and I sent the recording. Shortly after, the journalist retracted his article and posted the video on his website. It soon spread through social media.
I also called Miss Judy and told her everything. "YOU CAN'T TAKE THESE KIDS AWAY FROM ME! I'M A GOOD PERSON. THAT VIDEO WAS TAKEN OUT OF CONTEXT!" Mrs. Gardner yelled at Miss Judy when she picked us up.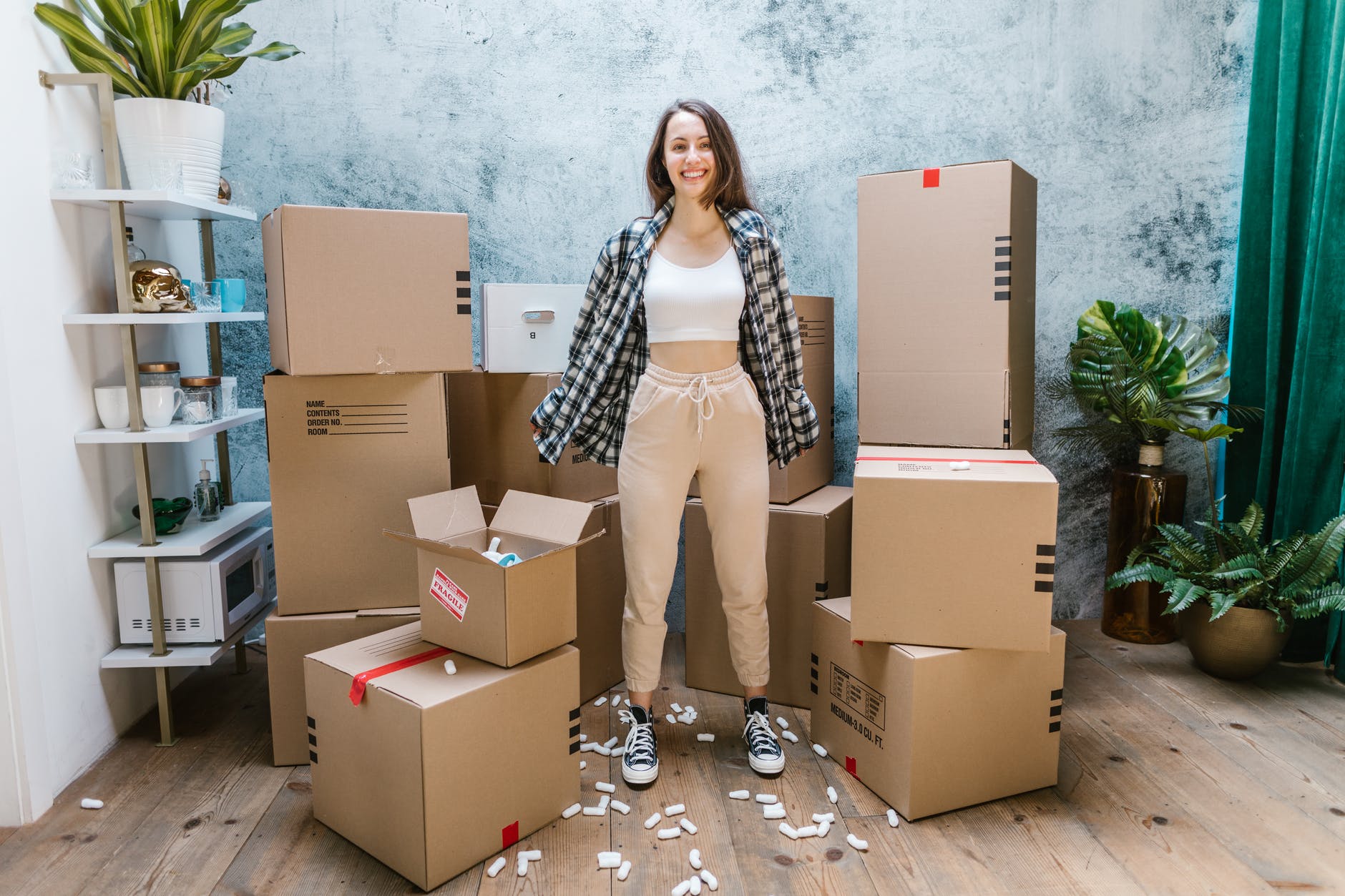 I got our parents' home back at 18 and Denise came to live with me. | Source: Pexels
"Ma'am. If you don't let them go, I will call the police. Is that what you want? Because your reputation in this town is already over," Miss Judy said firmly. I had never seen her so mad.
In the end, we went back to the orphanage and waited until I turned 18. Miss Judy helped me get the paperwork together, and I moved back to our parents' home. I also got custody of Denise.
The Gardners moved to another town, but they would never adopt and abuse any other children again.
What can we learn from this story?
Appearances can be deceiving. The Gardners did charity work and seemed like saints, and that's why no one noticed how horrible they were to the children.
Stand up to abuse. Never let people abuse you or the people you love. Stand up to bullies and don't let them get away with it.
Share this story with your friends. It might brighten their day and inspire them.
If you enjoyed this story, you might like this one about a dog that attacked a baby several times, but then, everyone discovered the truth.
This account is inspired by our reader's story but written by a professional writer. All names have been changed to protect identities and ensure privacy. Share your story with us; maybe it will change someone's life. If you would like to share your story, please send it to info@amomama.com.
Please fill in your e-mail so we can share with you our top stories!