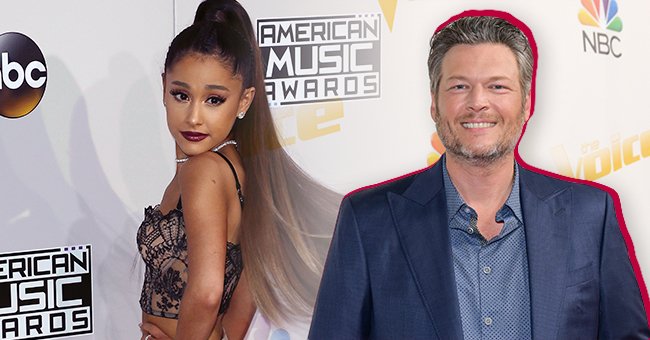 Getty Images
Blake Shelton on Releasing an Album the Same Day as Ariana Grande: 'My Dreams Were Destroyed'

Ariana Grande has only been on "The Voice" for a very short while but she has already managed to strike a friendly competition with none other than Blake Shelton.
Recently, the country singer shared how he felt all the way back in 2016 when he released his album "If I'm Honest" on the same day as Grande's "Dangerous Woman."
According to Shelton, he was not very happy with the results and claimed his "dreams were destroyed" after learning she had topped him in the charts.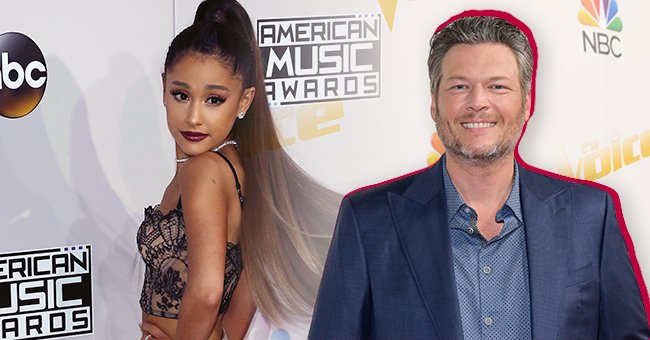 Ariana Grande (left) and Blake Shelton (right) | Photo: Getty Images
HE WAS HOPEFUL
The 45-year-old said he had some musical momentum going on at that point and that he was pretty excited about the possibility of having the No. 1 album in the country.
Clarkson was also shocked to learn that Grande started her career on Broadway.
However, things didn't turn out as he expected when his record label called him to inform him that the album's reception was great and the copies were flying off the shelf but that he would be no match for Grande.
Although he would have the No. 1 country album, the overall chart was completely out of his reach and he ended up debuting at No. 3 on the U.S. Billboard 200 chart.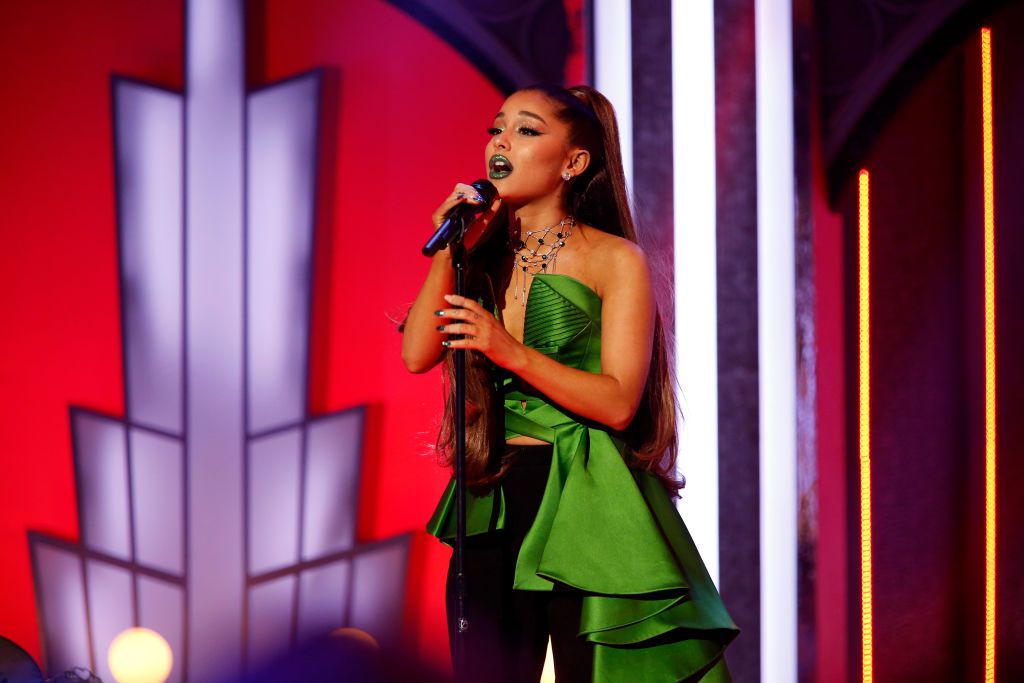 Ariana Grande performing during "A Very Wicked Halloween: Celebrating 15 Years on Broadway" | Photo: Eric Liebowitz/NBCU/Bank/NBCUniversal via Getty Images
HIS ONLY REQUEST
Shelton recently joked about the whole situation and told Grande that he "may as well have released a coaster of a CD" since she "trashed" his album.
Grande got in on the joke and asked how she could make up for ruining his album release and Shelton told her: "Stop squashing my release dates."
A FANCY START
Kelly Clarkson, who has been on the show for 8 years, joined in on the fun by saying she is "smart enough" not to release an album at the same time as the 28-year-old pop star.
Clarkson was also shocked to learn that Grande started her career on Broadway, all the way back in 2008 in the musical "13," when she was just 15 years old.
The 39-year-old, who had her big breakthrough after winning the first season of "American Idol" in 2002, said she felt like she should go to the "God Is a Woman" alum for vocal tips.
Grande has been having a blast on the show, having replaced Nick Jonas on the panel back in March, adding that she's "super moved by how brilliant the performers are."
Please fill in your e-mail so we can share with you our top stories!