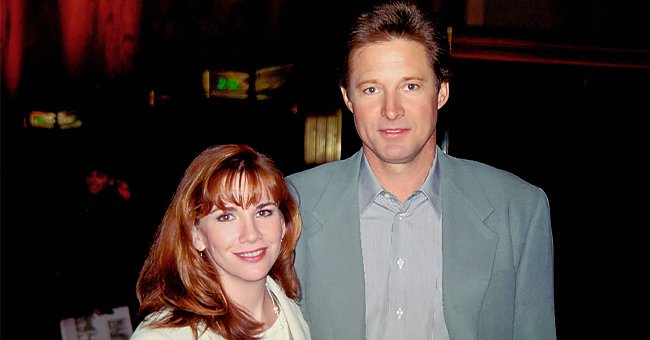 Getty Images
Melissa Gilbert Begged Bruce Boxleitner for Forgiveness on Her Knees after 'Emotional Affair' with Co-star

Melissa Gilbert was a child star who turned into a successful actress until her adult years. However, her life behind the screen wasn't as lucky as she went through several failed relationships and a high-profile divorce from Bruce Boxleitner.
For nearly a decade, television viewers knew Melissa Gilbert as the woman who gave life to "Little House on the Prairie" star Laura Ingalls. Her start in a Hollywood career was impeccable, but she dealt with several life struggles when the cameras stopped rolling.
By the time Gilbert was 20 years old, she already had three nose jobs. She also struggled with alcohol and drug abuse and had affairs with Hollywood actors at the expense of her marriage with Bruce Boxleitner.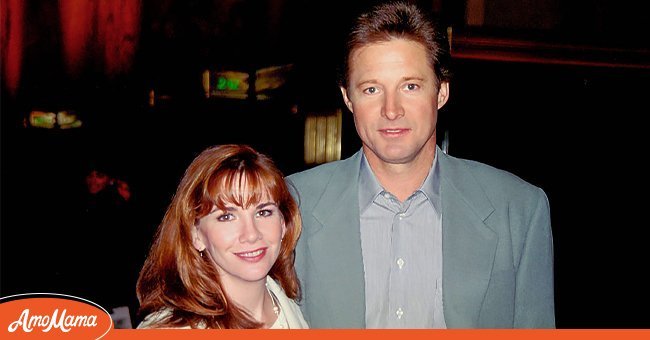 Actress Melissa Gilbert and her ex-husband, Bruce Boxleitner | Photo: Getty Images
GILBERT'S CAREER
Born on May 8, 1964, Gilbert's biological parents gave her up for adoption, fearing they may not be able to provide her and her siblings with necessities to survive. Her adoptive parents, actors Paul Gilbert and Barbara Crane, raised the star and inspired her to follow in the entertainment industry.
Gilbert rose to fame in the '70s as she starred on the sitcom "Little House on the Prairie," followed by several child roles, including "The Miracle Worker," "Splendor in the Grass," and "The Diary of Anne Frank." In 1985, she made history as the youngest person to receive a star on the Hollywood Walk of Fame.
Unlike most child actors, Gilbert worked hard to flourish her career until adulthood. She appeared in the films "A Family of Strangers" and "Choices," among others. However, living the fast life of Hollywood did not come seamlessly.
FROM INNOCENT TO REBEL
According to Gilbert, her experience as a child actress was great because she still enjoyed her childhood as a normal person would. She said:
"I had a fairly grounded home life. In fact, I was the opposite of what you would expect a child star to be – I was a total dork. I was the girl in the one-piece bathing suit with cotton pajamas over it and a hat [...]."
Still, Gilbert's life spiraled out of control when she was introduced to drugs, sex, and alcohol. Her co-star, Michael Landon, had an influence that lasted beyond the set.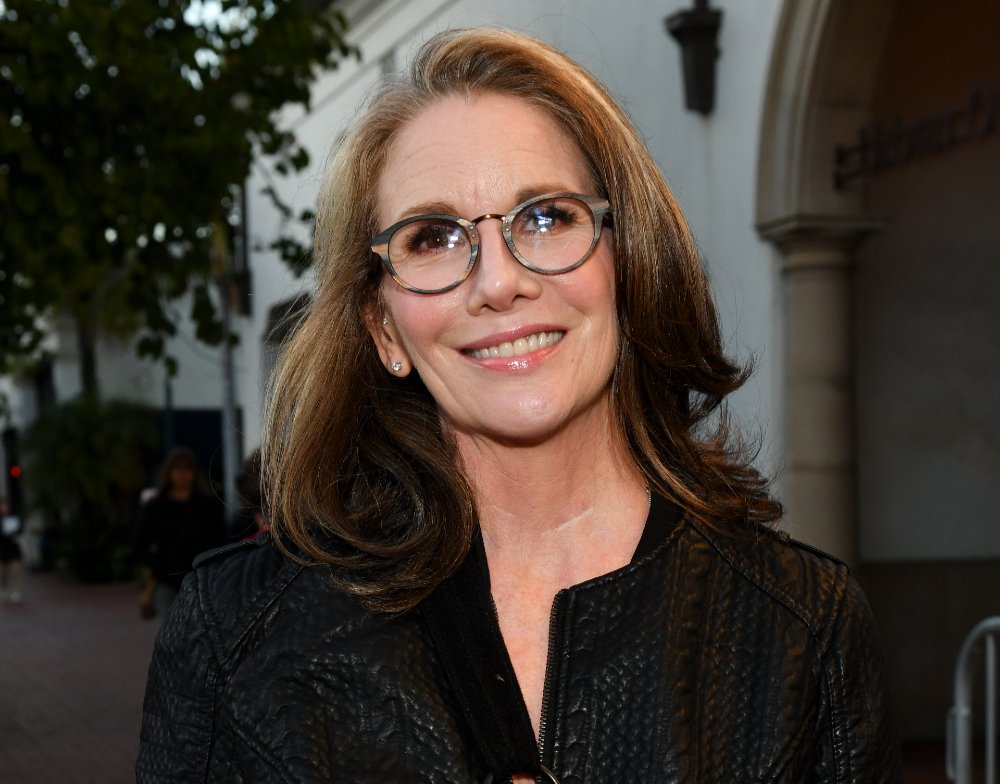 Melissa Gilbert at the 34th Annual Santa Barbara International Film Festival in Santa Barbara, California in February 2019. | Image: Getty Images
As a child, she did not know that Landon would sip vodka from his coffee mug, but it turned out that he was the reason why Gilbert "almost always picked men who smelled like alcohol." Nevertheless, she gives the actor credit for always being in control.
Landon's character never changed despite the intoxication, and Gilbert never saw him in a drunken state. Unfortunately, she could not say the same for herself. Gilbert said of Landon:
"He was an amazing man, an amazing talent, an incredible director, actor, writer, a great boss, an incredible human being."
FALLING IN LOVE
Gilbert started dating Landon's son, Michael Jr. and at 17, formed a romantic relationship with actor Rob Lowe. "I fell instantly, hopelessly, and stupidly in love," she said. "I felt like I was starving for Rob." Despite both having infidelities, Lowe proposed in 1986.
Gilbert reportedly cheated with Scott Baio and Tom Cruise, while Lowe with Nastassja Kinski and Princess Stephanie. Shortly after, Gilbert learned that she was pregnant with Lowe's child, tearing their relationship apart.
Lowe was not ready to become a father or a husband, so they eventually broke off the engagement. Sadly, Gilbert suffered a miscarriage. "It hurt like hell," she described. "It was very, very painful. It was a very dark and difficult time for me."
GILBERT'S MARRIAGES
In 1988, Gilbert tied the knot with producer and actor Bo Brinkman. Together they became parents to Dakota Paul while Gilbert was still fueling herself with alcohol. However, Brinkman had multiple affairs, one of which was with actress Shannen Doherty, paving the way for their divorce.
The actress realized alcohol was her problem after she passed out drunk in the dog bed while she had a friend over for dinner.
Gilbert never gave up on love, and in 1995, she married Boxleitner and shared one son with him, Michael Garrett. During their marriage, Gilbert still struggled with alcoholism and sometimes drank two bottles of wine a night by herself.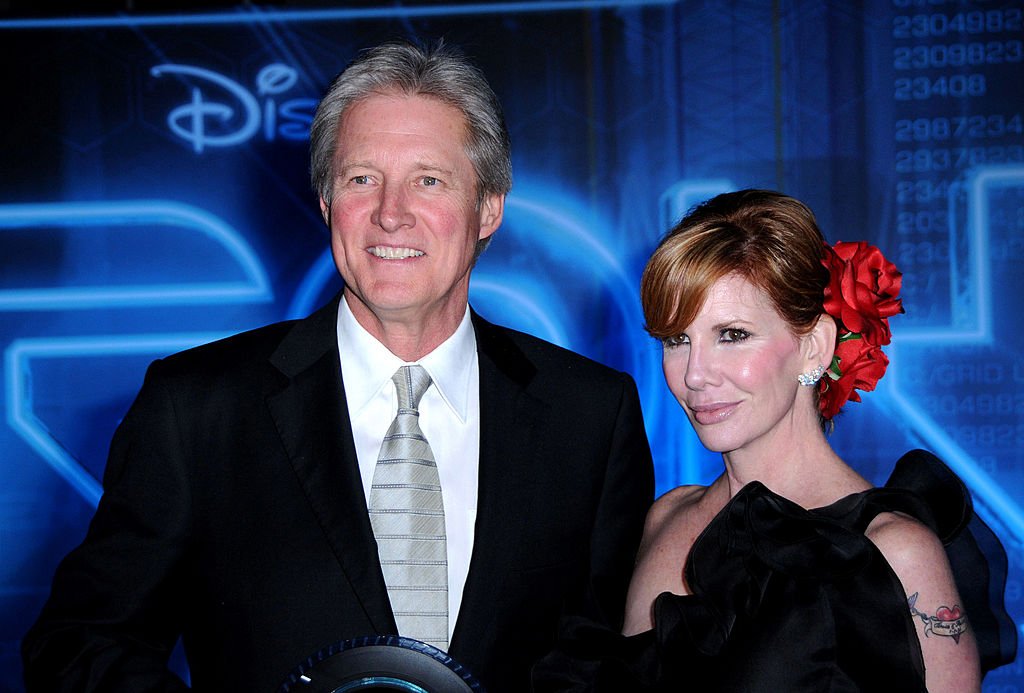 Actor Bruce Boxleitner and actress Melissa Gilbert arrive at the world premiere of "TRON: Legacy" held at the El Capitan Theatre on December 11, 2010 | Photo: Getty Images
ANOTHER INFIDELITY
A few years into their marriage, Gilbert and Boxleitner began to grow distant, and the actor discovered his wife had grown unhealthily close to a friend. In 1997, Gilbert played a role in the TV movie "Seduction in a Small Town," When she left for the movie, she and her husband Boxleitner were not on the best terms.
While on the set, Gilbert got close to her co-star. Fueled by the alcohol in her system, she initiated heart-to-heart sessions with the cast member. Although she said there was never sexual intimacy, her emotional affair was just as dangerous. When her husband learned of the bond, everything went spiraling down.
According to Gilbert, Boxleitner called her one day screaming on the phone, saying that she did not take care of the trust he gave. Her husband revealed that someone left a tape on their mailbox containing the recording of Gilbert's private conversation with her friends. In it, she compared her marriage to her fling.
ENTERING ANOTHER MARRIAGE
Gilbert reportedly got down on her knees and begged for the actor's forgiveness. She reasoned that their marital problems prompted her to seek comfort elsewhere. Eventually, the couple sought help to fix their marriage, but after 16 years together, Gilbert filed for divorce.
The actress cited irreconcilable differences and sought joint custody of their then-teenage son. In 2013, love came knocking on the actress' door once again. She again walked down the aisle and married actor Timothy Busfield, who also had two failed marriages with kids.
It seems that their marriage has worked out through the years, and the two are enjoying each other's company. Gilbert also managed to overcome her alcoholism and has been sober for years with the help of a therapist and AA meetings.
The actress realized alcohol was her problem after she passed out drunk in the dog bed while a friend was over for dinner. Although it may have been an embarrassing experience, it helped change Gilbert's life for the better.
Please fill in your e-mail so we can share with you our top stories!