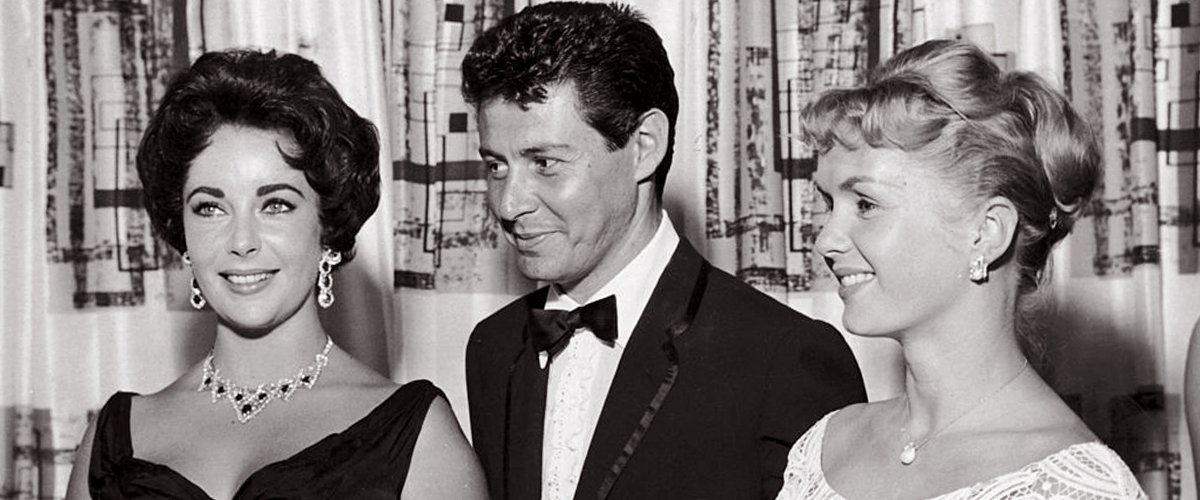 Getty Images
Elizabeth Taylor and Eddie Fisher's Affair behind Debbie Reynolds' Back Was Hollywood's Biggest and Loudest Scandal in the '60s.
Elizabeth Taylor was one of the leading stars of the 20th century and had a career that spanned several decades, but her biggest scandal involved a famous love triangle in the '60s.
Celebrity life is often not far from scandal; in fact, scandals are the side effects of being a celebrity, and some of these stars seemed to be more attracted to these public dramas than others.
One figure to have been plagued by scandals all through her career was Hollywood legend Elizabeth Taylor, an actress who often found herself in the midst of affairs, divorce, and breakups. One of her most dramatic breakups was in the '60s and it involved Eddie Fisher; it would go on to ruin his life.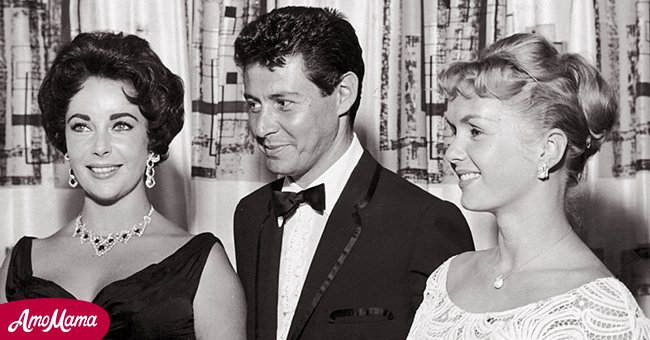 Elizabeth Taylor with Eddie Fisher and Debbie Reynolds at an event | Photo: Getty Images
Taylor was the queen of the screen, and her charms proved too difficult for men to resist. The prospect of being with a diva like the former actress was a dream only a few could wake from.
WHO WAS TAYLOR?
Needless to say, the "Cleopatra" star was the most wanted actress in the golden era of Hollywood. Her personal life, as well as her violet eyes, expensive jewelry collection, multiple affairs, and marriages, and sweet physique, all made it impossible not to recognize her.
Taylor was born on February 27, 1932, in London, England, and enjoyed a career that spanned more than six decades. The late actress was known for her bravery in taking on emotionally charged roles as well as playing humorous characters sometimes.
Acting had always been in her genes. Taylor's mom was once an actress before she got married, and after welcoming Taylor, she made sure to groom her daughter in the way of the stage.
As a little girl, Taylor would give recitals for the British Princesses Elizabeth and Margaret. As she grew older, her parents exposed her to acting opportunities until it became the only thing she wanted.
She started her career in 1942 with the movie "One Born Every Minute," but her career blossomed a few years later when she starred in the 1944 movie "National Velvet." The movie raked in millions in revenue and made Taylor, who was 12 at the time, a child star.
While it was often difficult for most child stars to transition into adult roles, Taylor made the move almost as easily and smoothly as anyone could imagine and became one of the leading figures in the industry.
Taylor's grown-up and charming looks helped her career, and when she was just 18, she was already pitched alongside big stars like Spencer Tracy in the 1950 movie "Father of the Bride."
At the age of 17, Taylor had begun to cause a stir in her personal life. She seemed to have had an eye for the unusual and did what she loved and loved whom she wanted to. As a teenager, Taylor was in a romantic relationship with millionaire Howard Hughes.
HER MARRIAGES
Throughout her life, Taylor was married eight times to seven men. Her first marriage was with hotel heir Nicky Hilton, but like most of her marriages, the union was only temporary.
The duo had an expensive marriage organized by MGM a few weeks after her 18th birthday. A few weeks into the young marriage, the silver screen actress realized she had made a grave mistake, and the marriage was a blunder.
After eight months together, Taylor was granted a divorce. It did not take long for Taylor to find love again. A year after her divorce, Taylor walked down the aisle again — this time with British actor Michael Wilding.
Surprisingly, Wilding was 20 years her senior, but she noted that she enjoyed the peace and security of their friendship. The marriage made the young actress a mother, and the duo shared their two sons, Michael and Christopher, before calling it quits in 1957 after five years together.
In the same year, Taylor found love again and tied the knot for the third time in Mexico with producer Michael Todd. The couple welcomed a daughter Elizabeth, but the growing family ended a year later after Todd died in a plane crash.
THE BIG SCANDAL
Taylor was seriously grieving her loss when she was comforted by the best friend of her late husband, Eddie Fisher, a popular singer at the time. Fisher was also married to Debbie Reynolds, who was Taylor's close friend. The duo had known each other since their high school days.
Six months down the line, Taylor and Fisher began an affair that would become one of the greatest Hollywood love scandals of the era. At the time, Debbie, Fisher, and Taylor were photographed together socially, but an affair was brewing behind the scenes.
The families were so close that Fisher served as the best man for Taylor's wedding to Todd, and when he and Debbie welcomed their child in 1958, they named him Todd in honor of Taylor's husband.
As their affair continued to deepen, the singer shocked the world when he divorced his wife and deserted their two children in favor of sticking with the grieving Taylor. Both Fisher and Taylor faced public backlash for their union while Debbie was embraced with sympathy and love.
Debbie noted that she never felt bitter about Fisher's betrayal. She explained in an interview that no one asks for a divorce unless they really want to go, and also, she knew Taylor never loved Fisher — he was simply an interim until she found love again.
Her words seemed to have been prophetic, and after a few years together, Taylor met her true love, Richard Burton, on the set of "Cleopatra," and she wasted no time leaving Fisher in favor of the actor her heart longed for.
Her marriage with Burton proved to be the longest of them all and gained more publicity, but Fisher had lost his family, children, and career. Many of his contracts were canceled for moral reasons, and he soon realized he had been chasing shadows.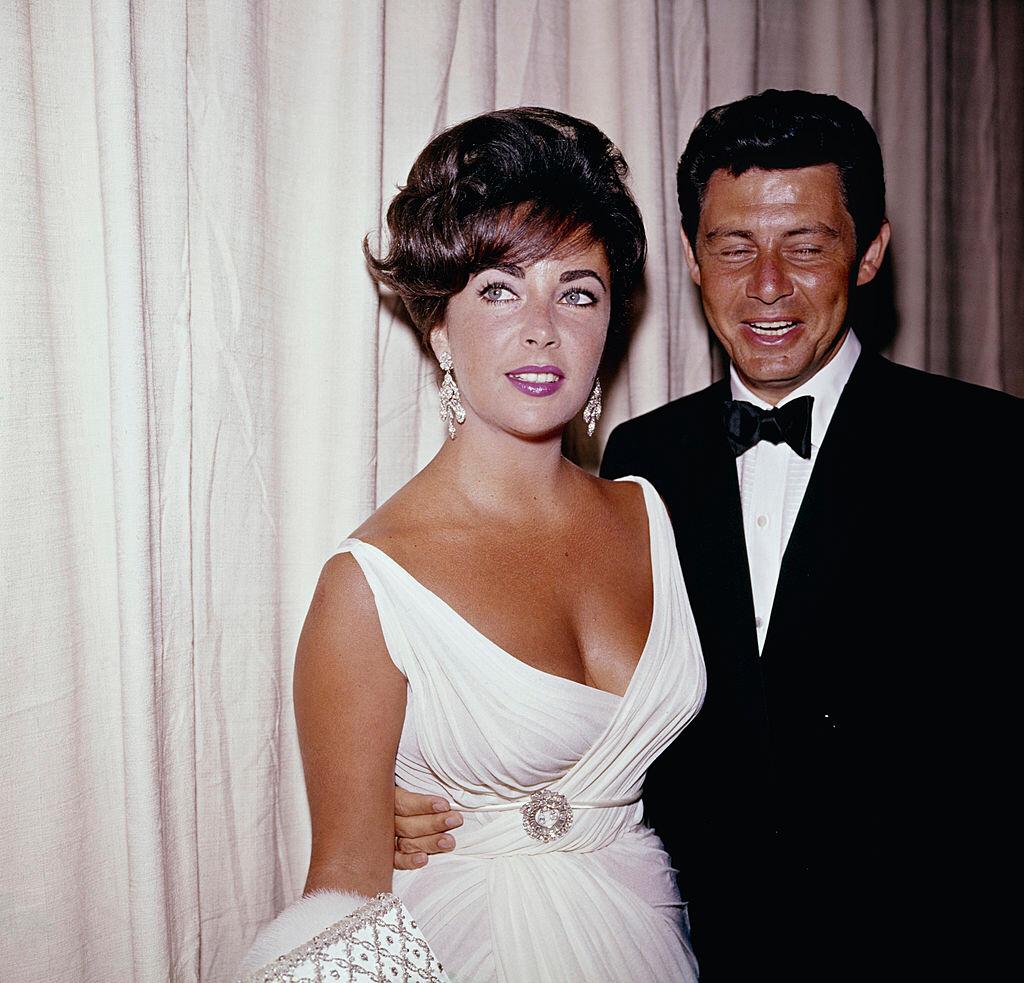 Elizabeth Taylor and Eddie Fisher attending an event, circa 1950-60. Taylor wears a white dress, with a brooch at the waist. | Photo: Getty Images
DEBBIE AND TAYLOR REMAINED FRIENDS
Despite the rift between them, Debbie and Taylor remained friends after the saga and reconciled on a ship. She and her second husband, Harry Karl, were in New York waiting to board the RMS Queen Elizabeth to England, but upon realizing the presence of Taylor, she wanted to change her mind but did not do so due to Karl's intervention.
While on the ship, both stars exchanged notes and decided to have dinner together, where they purged out any bad blood between them. At Debbie's death in 2016 from a stroke, her son confirmed that she and Taylor remained friends until the latter's passing in 2011.
Please fill in your e-mail so we can share with you our top stories!