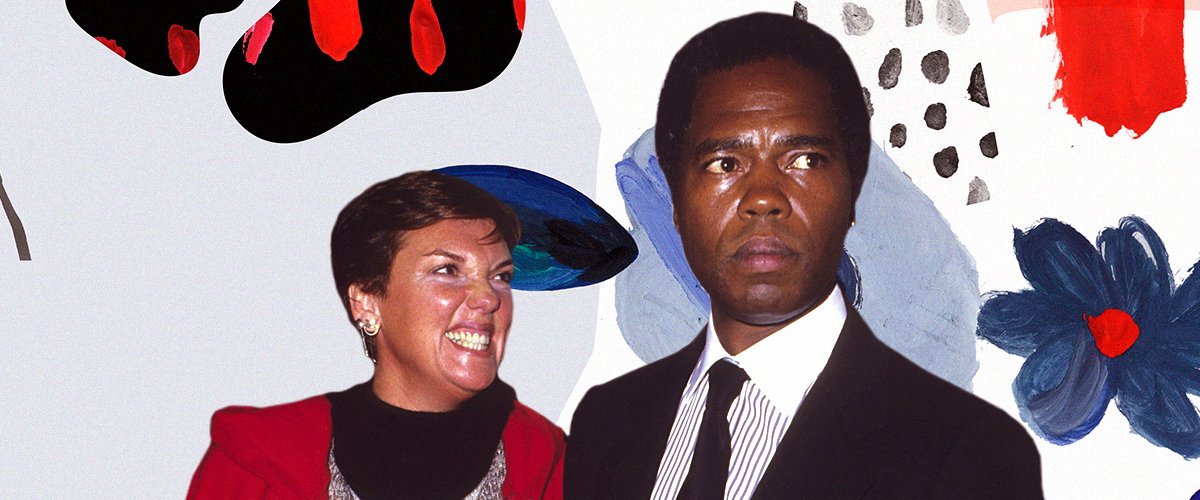 Getty Images
Inside Georg Stanford Brown & Tyne Daly's Interracial Marriage That Lasted 24 Years

When Georg Stanford Brown and Tyne Daly married in the 1960s, interracial marriage was considered taboo, illegal, and punishable by law. However, their love was ready to conquer this battle.
Some of these laws had their origins in the seventeenth century when they developed slavery and antimiscegenation legislation together.
For Brown and Daly, nothing was going to stop them from being together. No matter what they had faced, they took on the challenge as a couple stayed together for over two decades.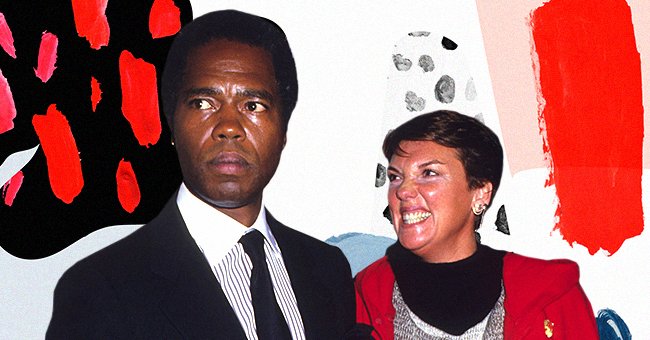 A photo of Georg Stanford Brown and Tyne Daly | Photo: Getty Images
ABOUT BROWN
Brown is a Cuban-American actor and director best known as Officer Terry Webster, one of the stars of the ABC television series "The Rookies" that aired from 1972 to 1976.
He was also well known for his character Tom Harvey in the mini-series "Roots." This role got him an Emmy nomination, but that year, the Academy revoked his nomination after changing the number of nominees from 6 to 5.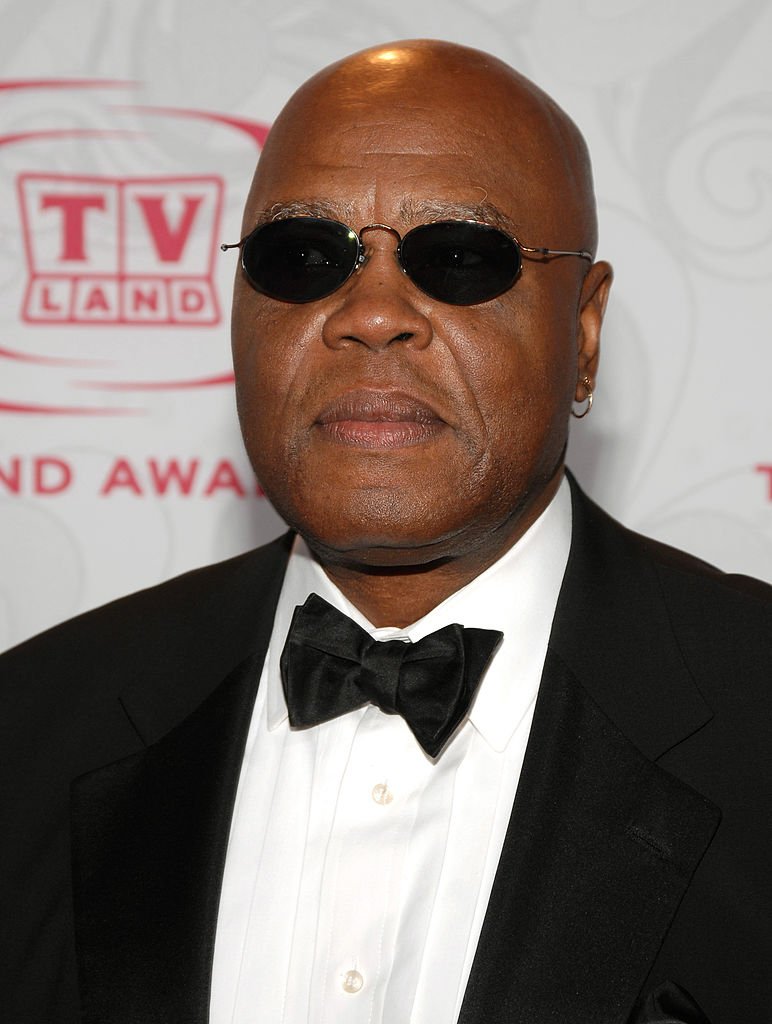 Georg Stanford Brown at the 5th Annual TV Land Awards in Santa Monica | Photo: Getty Images
Born June 24, 1943, in Havana, Cuba, his parents moved to Harlem when he was young. At 16, he left high school and moved to Los Angeles a year later. A few years later, he decided to go back to school.
Brown sat for and passed his college entrance exam, was admitted to Los Angeles City College, and graduated with a B.A. in Theater Arts.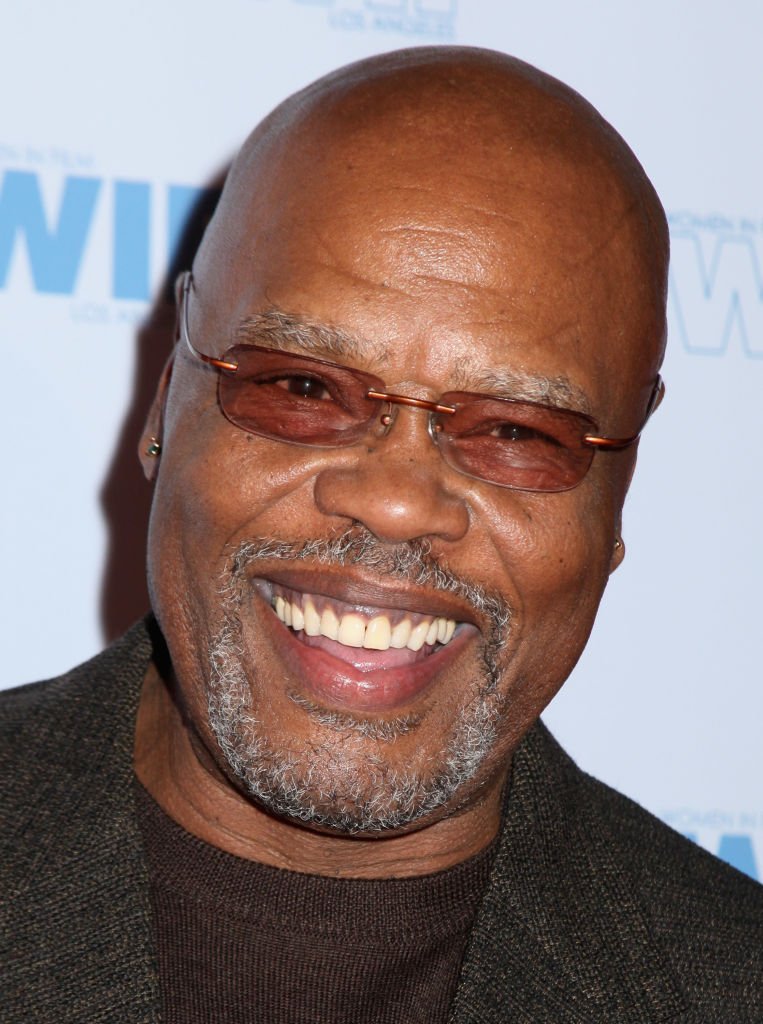 Georg Stanford Brown at the Cuban Women Filmmakers US Showcase on March 8, 2013 in Hollywood, California | Photo: Getty Images
To pay his way through the American Musical and Dramatic Academy (AMDA), he had to work as an $80-a-week janitor. It was at the Academy that he met his wife.
During his career, he played a variety of film roles, including Henri Philipot in "The Comedians" (1967) and Dr. Willard in "Bullitt" (1968). In 1984 he starred in "The Jesse Owens Story" as Lew Gilbert.
He went into directing, and in 1986, he won a Primetime Emmy Award for Best Director in a Drama Series for the final episode of "Cagney & Lacey."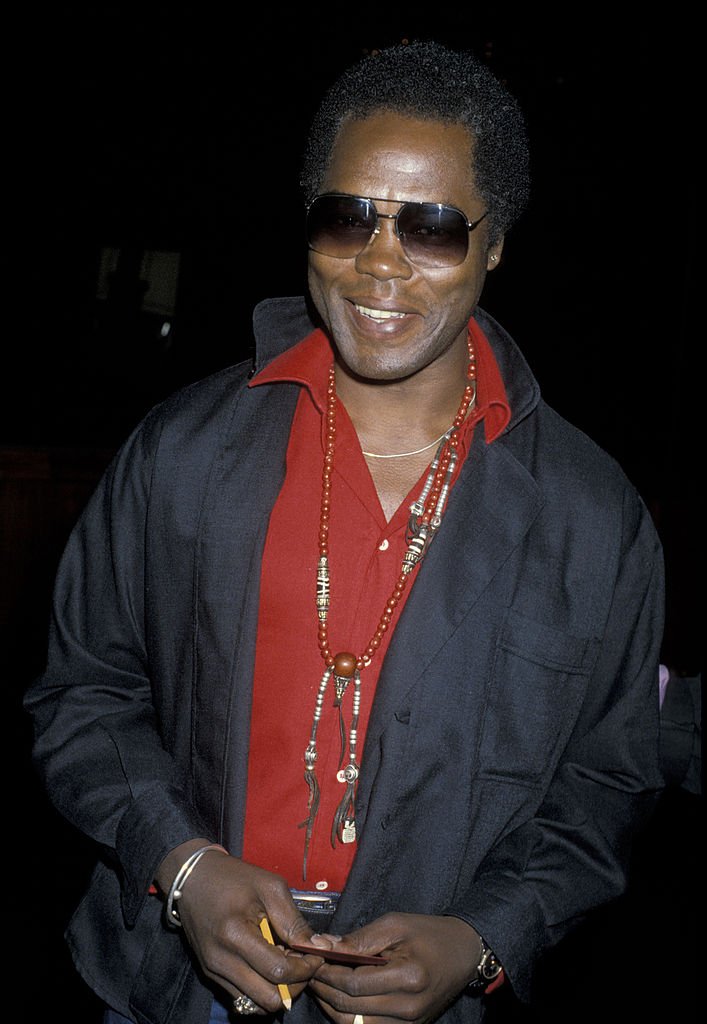 Georg Stanford Brown during Memorial for Adolph Caesar, California | Photo: Getty Images
ABOUT DALY
The American actress and singer who was inducted into the American Theater Hall of Fame in 2011 began her stage career in New York and made her Broadway debut in the comedy "That Summer - That Fall" in 1967.
Born February 21, 1946, in Madison, Wisconsin, United States, the award-winning actress is well known for playing Mary Beth Lacey, a married working mother, in "Cagney & Lacey."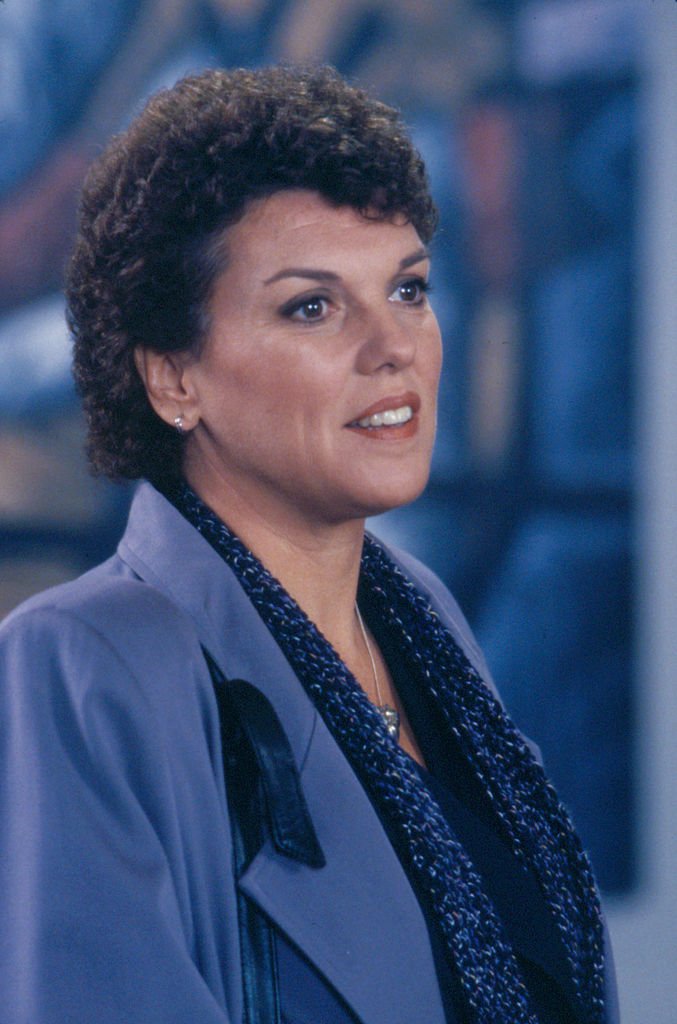 Tyne Daly as as Detective Mary Beth Lacey in "Cagney & Lacey" in 1988 | Photo: Getty Images
She also played Alice Henderson in "Christy" (1994-1995), Maxine Gray in "Judging Amy" (1999-2005), and played Anne Marie Hoag in Marvel Studios "Spider-Man: Homecoming" (2017).
In 1988, Daly appeared on Dolly Parton's television show and sang a duet with Parton. This duet made broadway producer Barry Brown stage a revival of the musical "Gypsy," with Daly taking the lead as Rose.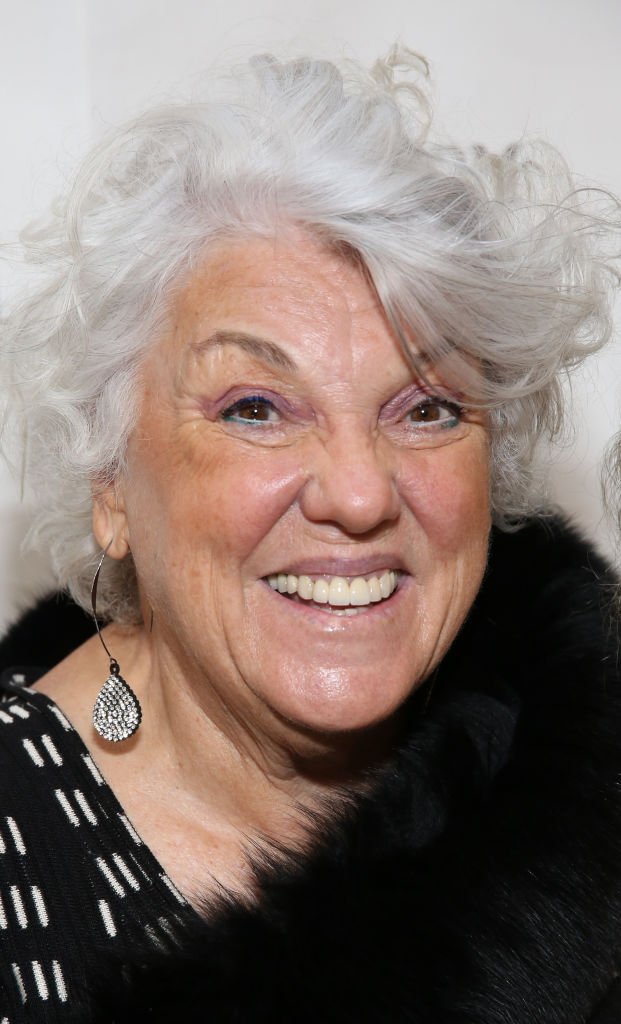 Tyne Daly at the Gingold Theatrical Group's Golden Shamrock Gala at 3 West Club on March 16, 2019 in New York | Photo: Getty Images
She continued her musical and Broadway streaks playing the role of Madame Arkadina in "The Seagull" in 1992, Cynthia Nixon in the 2006 comedy "Rabbit Hole," Maria Callas in "Master Class" in 2011, among other notable shows.
For Daly, being an actress meant joining the family business. Her father, James Daly, was an American theater, film, and television actor, while her mother, Hope Newell, was an actress.
Before Daly became an actress, she intentionally failed in school and begged her father to send her to acting school. She was then sent to American Musical and Dramatic Academy, where she met Brown.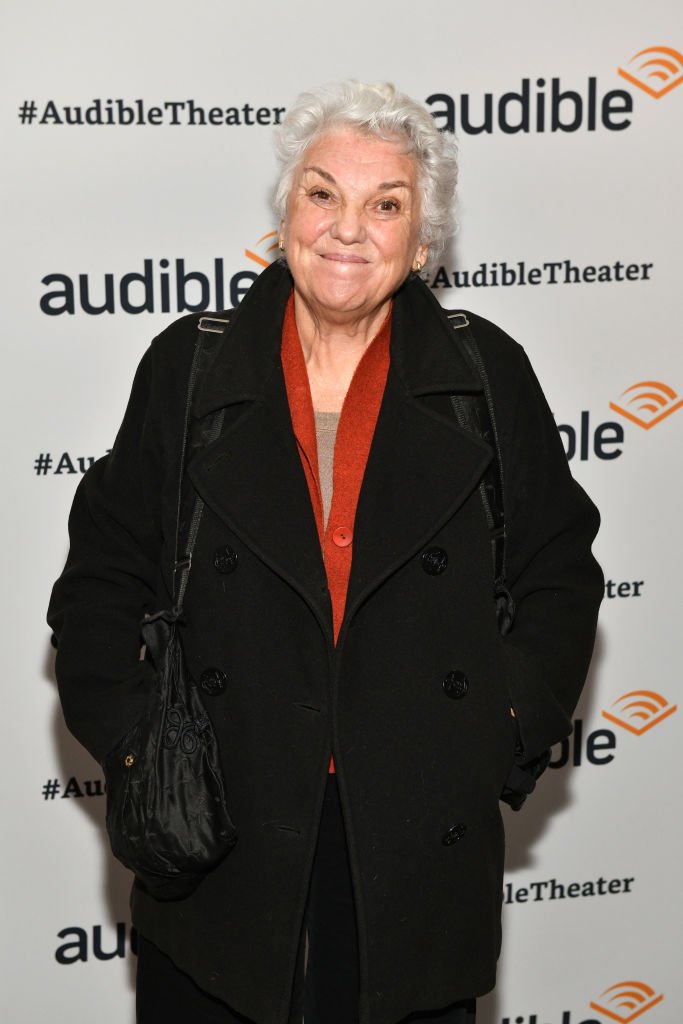 Tyne Dalt at "The Half-Life of Marie Curie" hosted by Audible on November 19, 2019 in New York City | Photo: Getty Images
BROWN AND DALY'S MARRIAGE
Being married on June 26, 1966, when interracial marriages were frowned upon, Brown and Daly have had their fair share of racial prejudice. Brown once said:
"There is a great deal of prejudice in the world."
He made this statement because people constantly made him aware that he married a white woman. But, the couple usually ignored the prejudice they faced.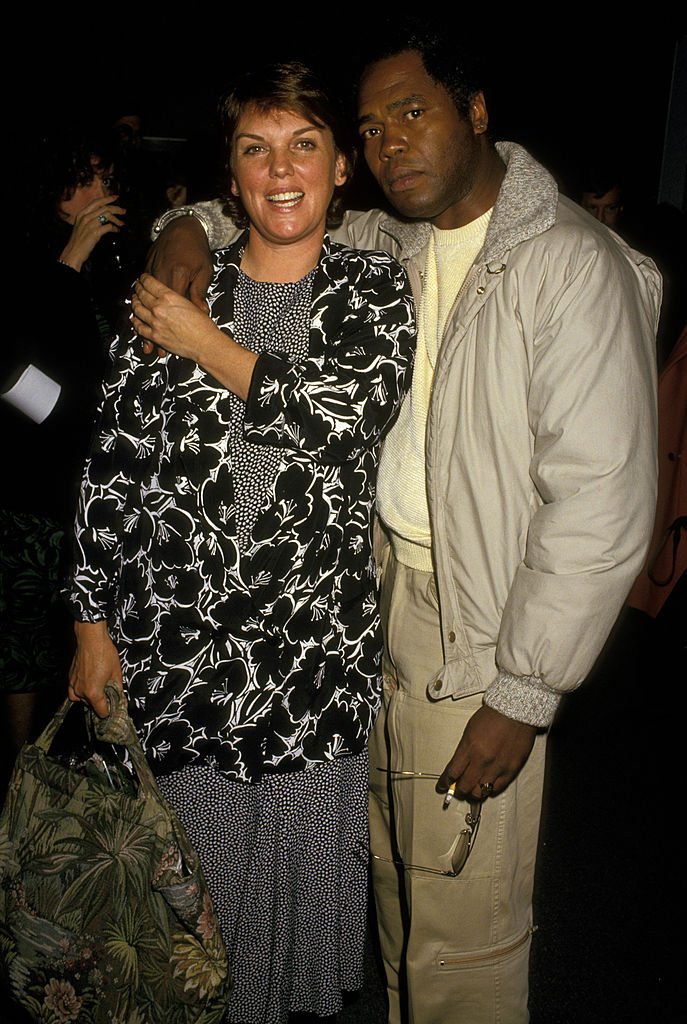 Tyne Daly and Georg Stanford Brown during "Hard Times" Benefit Performance in Los Angeles | Photo: Getty Images
However, the one time they refused to ignore it was when he and his wife appeared on an episode of "The Rookies" and shared their first on-screen interracial kiss.
The network censors wanted the scene deleted, but they stood their grounds, taped, and aired the segment with no fuss. With all the uproar, they had no issues or opposition from both families.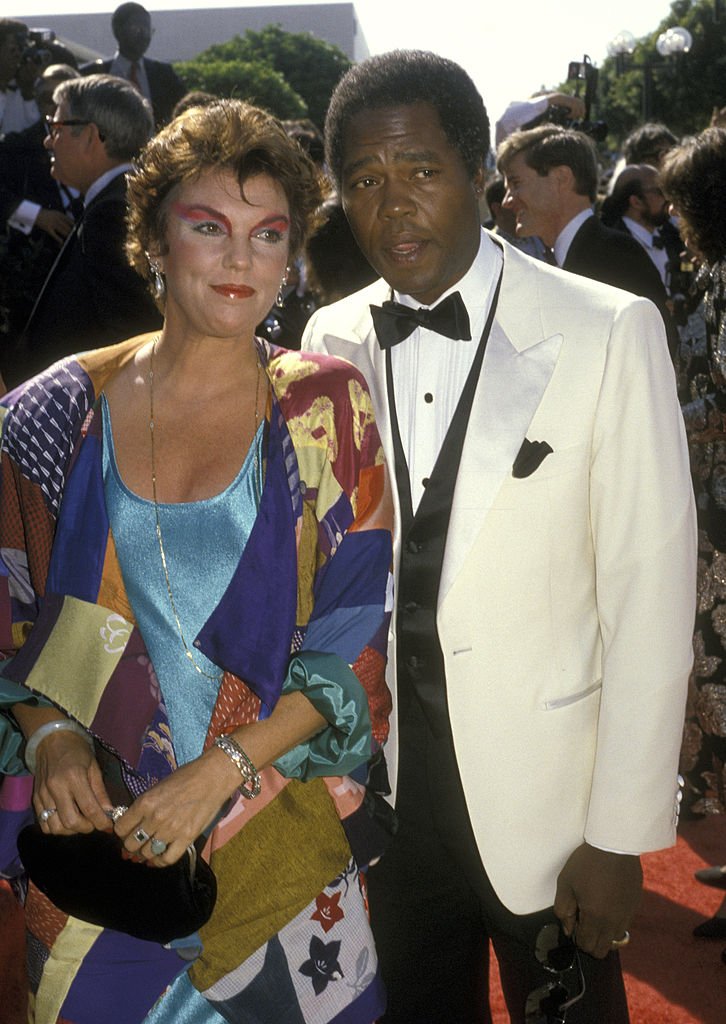 Tyne Daly and Georg Stanford Brown at the 38th Annual Primetime Emmy Awards in Pasadena | Photo: Getty Images
For Daly, she never saw being married to Brown as interracial. She just saw it as being married to another member of the human race because she had given up on categories.
The ban on interracial marriage was not lifted until June 12, 1967. It was later pointed out that the 14th Amendment provides the freedom to marry regardless of the race of those involved.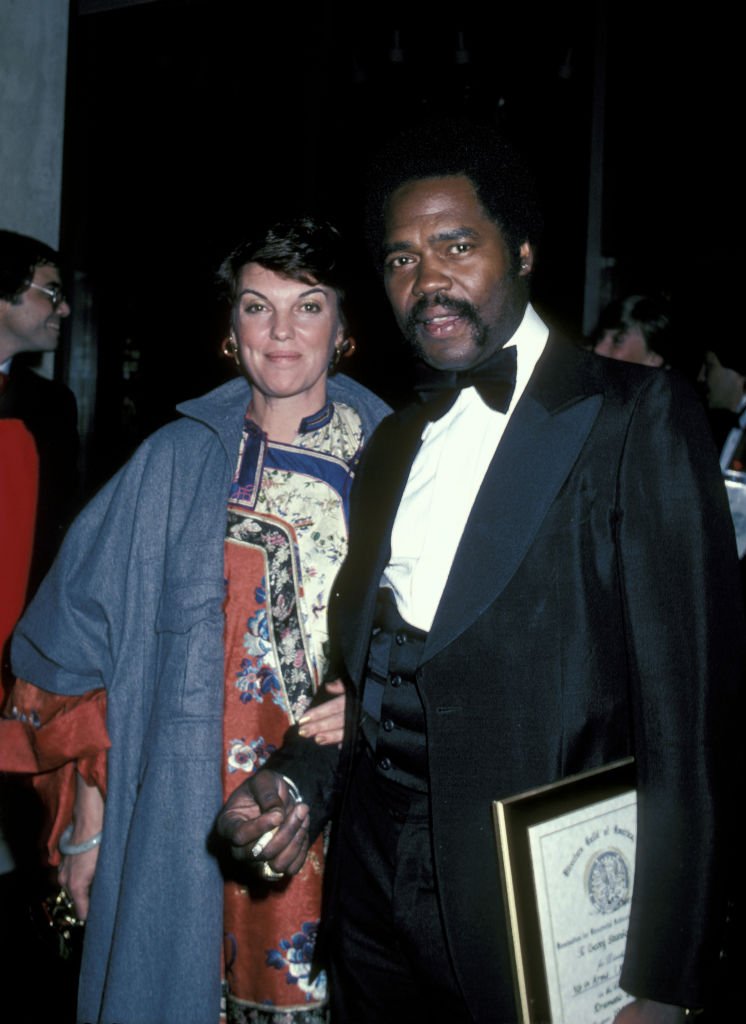 Tyne Daly and Georg Stanford Brown at the 34th Annual Directors Guild of America Awards at Beverly Hilton Hotel in Beverly Hills | Photo: Getty Images
Chief Justice Earl Warren said the state could not violate this right, and after this landmark High Court ruling, interracial marriage became legal across the United States.
However, before the crucial high court ruling, dozens of celebrities in and out of Hollywood were interracially partnered. They collectively crossed the color line for love long before interracial marriage became widely accepted.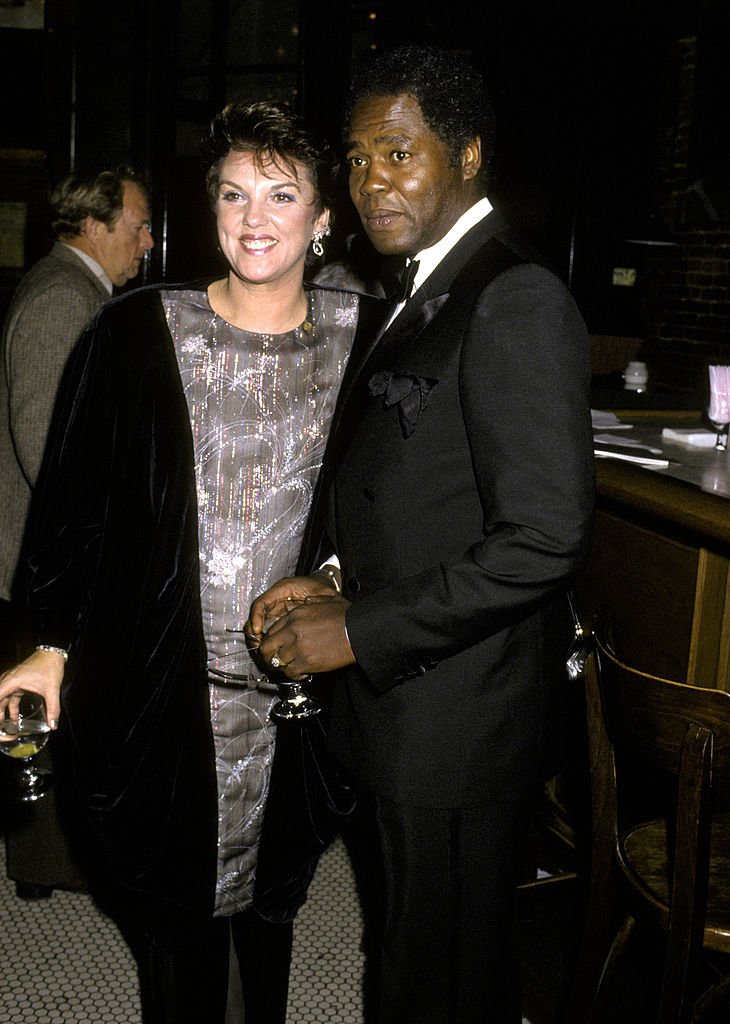 Tyne Daly and Georg Stanford Brown at the Actor's Fund Benefit at Gingerman Restaurant in New York | Photo: Getty Images
In 2000, Alabama became the last state to overturn its ban on interracial marriage even though its constitution is dated 1901 and interracial marriage had become widely accepted in other states.
Interracial couples have always faced stigma throughout history, and some continue to face the same today. Despite the barriers these couples face in society, they can maintain lasting relationships.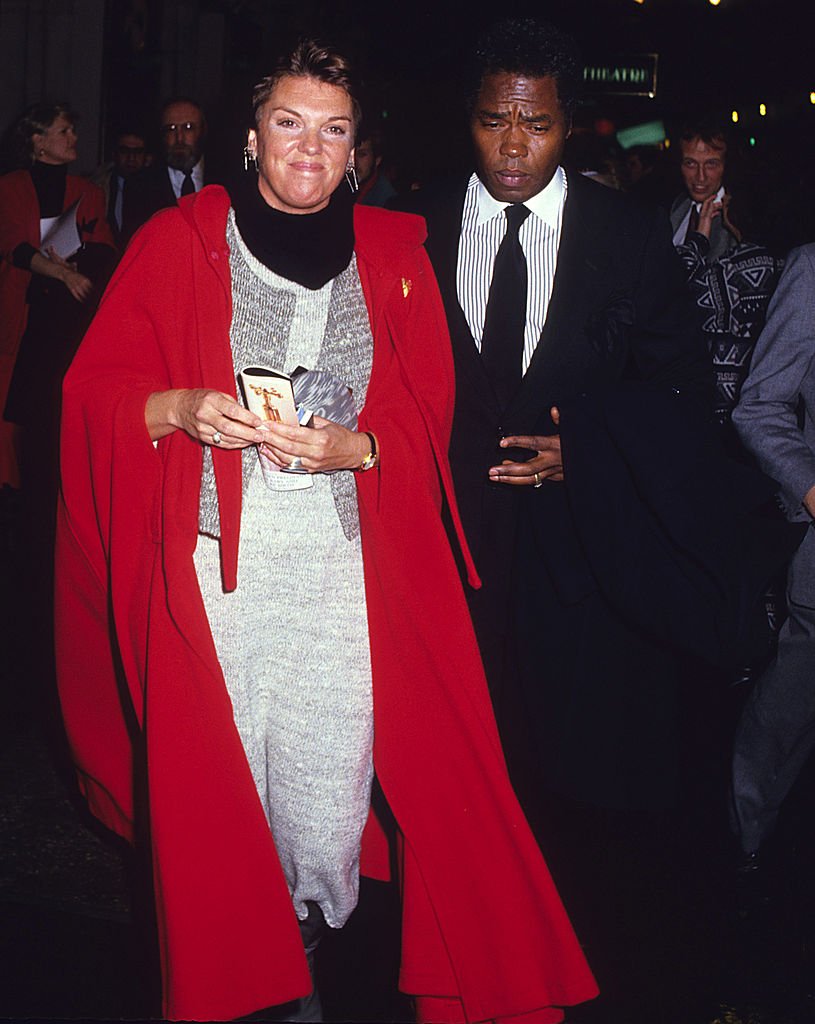 Tyne Daly and Georg Stanford Brown during Her Majesty's Theatre for the musical "The Phantom of the Opera," Great Britain | Photo: Getty Images
CHILDREN AND DIVORCE
In 1990, after 24 years of marriage, Brown, and Daly filed for divorce. Even though their marriage had stood the test of time, they had to go their separate ways due to irreconcilable differences.
At the time of their divorce, they had three daughters, Alisabeth Brown, born December 12, 1967; Kathryne Dora Brown, born February 10, 1971; and Alyxandra Beatris Brown, born October 1, 1985.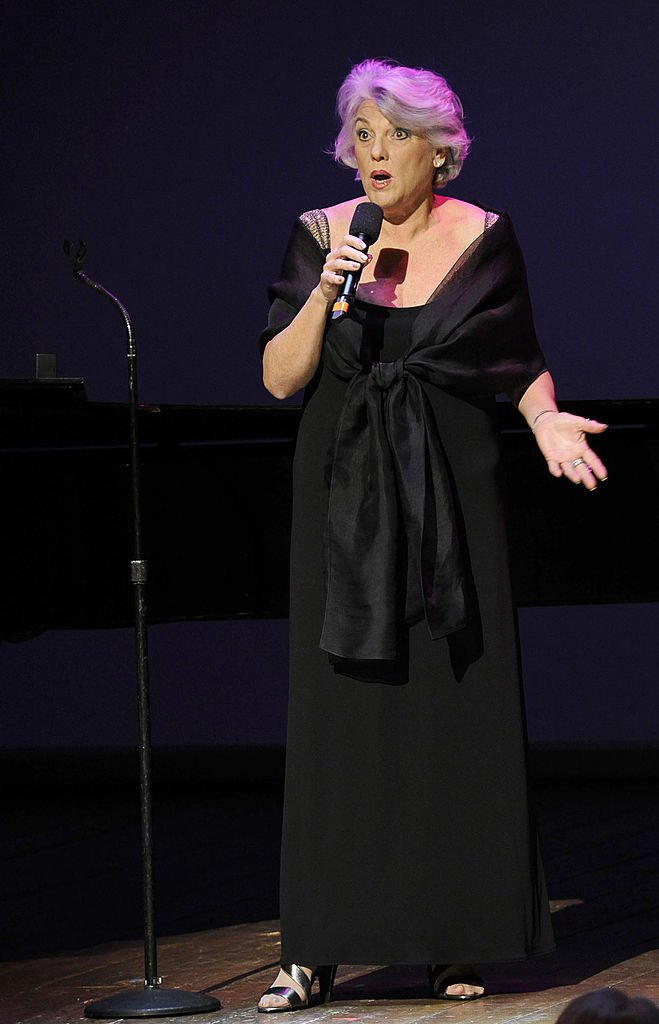 Tyne Daly at the Angela Lansbury & Friends Salute To Terrence McNally benefiting The Acting Company| Photo: Getty Images
Even though she was divorced, Daly had always been outspoken. When the U.S. Supreme Court decided to legalize gay marriage in all 50 states, she was glad for the change as she remembered how interracial marriages were once a taboo.
She made a speech to her Broadway audience after the cast's final bows to address the historic day being June 26, 2015. This was the same day she had gotten married in 1966.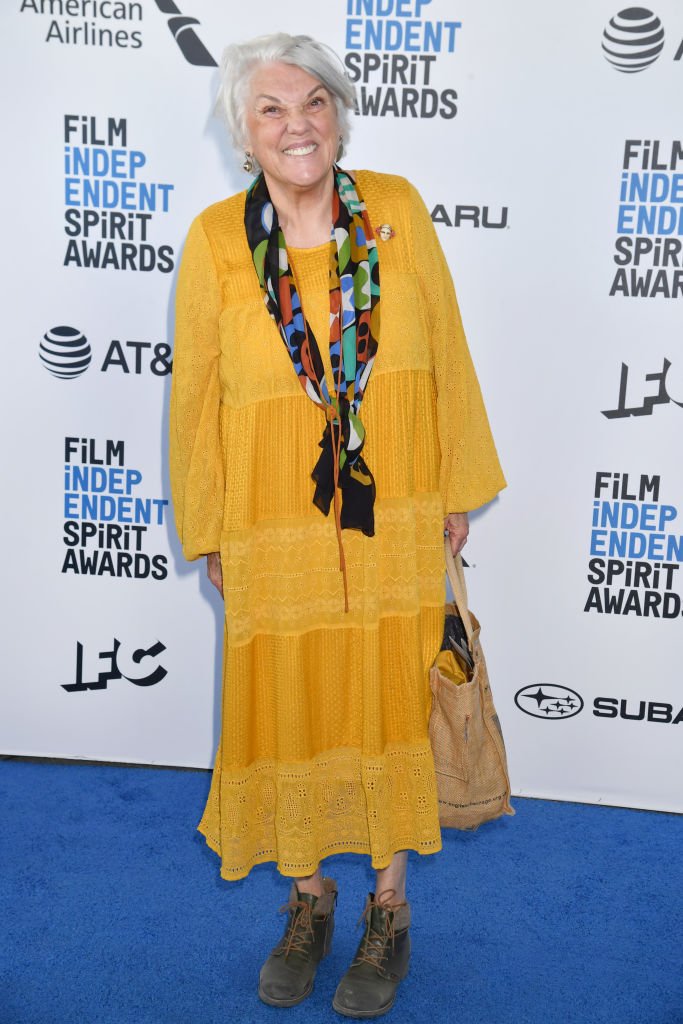 Tyne Daly at the 2019 Film Independent Spirit Awards on February 23, 2019 in Santa Monica | Photo: Getty Images
In her speech, she read a quote from the newspaper of the same day, and she said, "Hate is very strong, but love is stronger."
Though emotional, she said she was proud of the Supremes who had in the past made bad decisions but had made the right decision on that day. She was proud of her country because they took down a bad law so that people who love each other could get married.
Please fill in your e-mail so we can share with you our top stories!