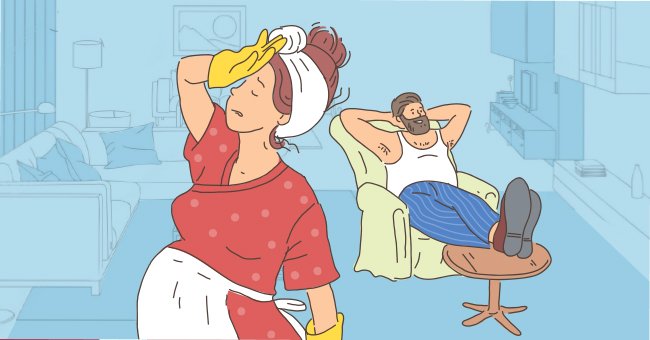 Amomama
Pregnant Woman Works 12 Hours per Day, Family Blames Her for Not Doing Her 'Wife Duties'

"Dear mother-in-law, can you please stop questioning my choices?" Don't you think that's one bold statement to cost your marital bliss? Probably. But one pregnant woman told her mother-in-law and her mother that she wasn't there to "babysit" her lazy husband, and she meant it.
In many families, the mother-in-law is jokingly dubbed "monster-in-law," but what happens when her antics make it for a befitting name? The strain that parents and in-laws can place on a couple is not a joke. In fact, it can destroy a relationship when you barely have anyone to turn to for support.
A 30-year-old mom-to-be faced a similar situation where she was constantly questioned for her life choices. Born as a woman, a person is a daughter, sister, partner, a mother, and the list goes on and on. However, can you imagine being let down by another woman because you are ambitious?
The nagging doesn't end there. First, you're picked at for marrying the person of your choice. Then comes specific domestic issues that are unique to every house. At a point, you'd be expecting your first child, but the people in your family don't stop condemning you. But one person decided to put things in place before it was too late.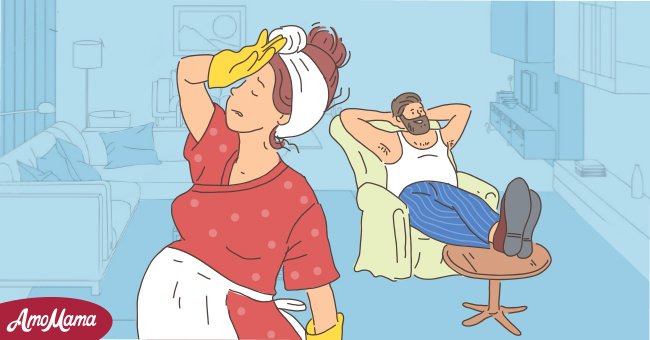 My MIL and my mom call me a bad wife though I work 12 hours a day despite being pregnant | Photo: Amomama
"I WORK 12 HOURS A DAY WHILE MY HUSBAND PRACTICALLY DOES NOTHING"
You don't have to get along with your in-laws. Still, research suggests that a rocky relationship with them, regardless of who is to blame, leads to children losing faith in potentially valuable relationships. In a recent Reddit post, a mom-to-be shared some insight into her stormy domestic issue:
"I'm working a really hard job since I was 25…Now, my MIL and my mom call me a bad wife for not caring for my husband properly. They claim it's my job to do the cooking and cleaning. My mom justifies my MIL intervening in our household matters. She says I'm not a proper housewife."
As some homemakers put it, being a good mother-in-law is vital to sow healthy family dynamics. But something seems to be amiss when you share the same roof with people who constantly poison your partner's mind owing to their extremely possessive attitude toward your spouse.
BEING CONDEMNED FOR MAKING ENDS MEET
Men siding with their wives while their mothers get at them happens only in daily soaps. In reality, you'd get a grim picture of an innocent wife being blamed for working hard to make ends meet. The Original Poster (OP)'s husband not only complained about her to her mother, but he eventually fueled her problems.
"However, did you really not see any of this behavior before marriage and deciding to have a child with him?" one respondent commented, allowing OP to gather some courage against her domestic violators.
Almost anyone who'd read the post would tag her husband as a "child" who needed tutorials with domestic chores. No, it isn't a joke, and people were serious about their comments. It's often said being a housewife is a thankless job. However, it's beyond all that unspoken pain and sacrifices a woman makes to hold her roof together.
YOU NEED TO CHASE YOUR DREAMS
"It's a thankless deal being a housewife," claim some. There's no real appreciation. You'd be often criticized for the good things you do. There are no bonuses, and it's a non-stop routine from dawn to dusk. Marrying someone doesn't have to be "the end" to your dreams, as to how another homemaker claimed:
"I don't want to be at home all the time, waiting for him to come home. Him doing some work that is only bringing us money but no joy or time together."
As homemakers, not all women are pleased by their spouse's handsome paycheck. It's not always about money because women are worthy of respect in the household. However, some housewives are forced to give up on their dreams after marrying into a new world of traditions, values, and lifestyles.
SOME DECISIONS ARE DIFFICULT TO MAKE
A
survey
revealed that over half of the world's women population have given up on their dreams because they're told to make a choice. They're constantly asked to slow down and let go of their ambitions upon entering motherhood. In a similar scenario, one person posted on a Quora forum seeking opinions about quitting her job to tend to her baby.
"You have to decide what is most important to you and then make your decision—-whether it is a choice or out of necessity… Your child will only be a baby once; your job or "a job" will likely be there when you decide to go back to it," a respondent named Helene Delgado advised.
In some places like neighboring Norway, the reference of "housewife" was deemed too embarrassing, claimed feminist economist Charlotte Koren, a mother of two and former member of the Norwegian Institute of Social Research. When it's no longer socially acceptable to be a homemaker, has feminism overshot its purpose?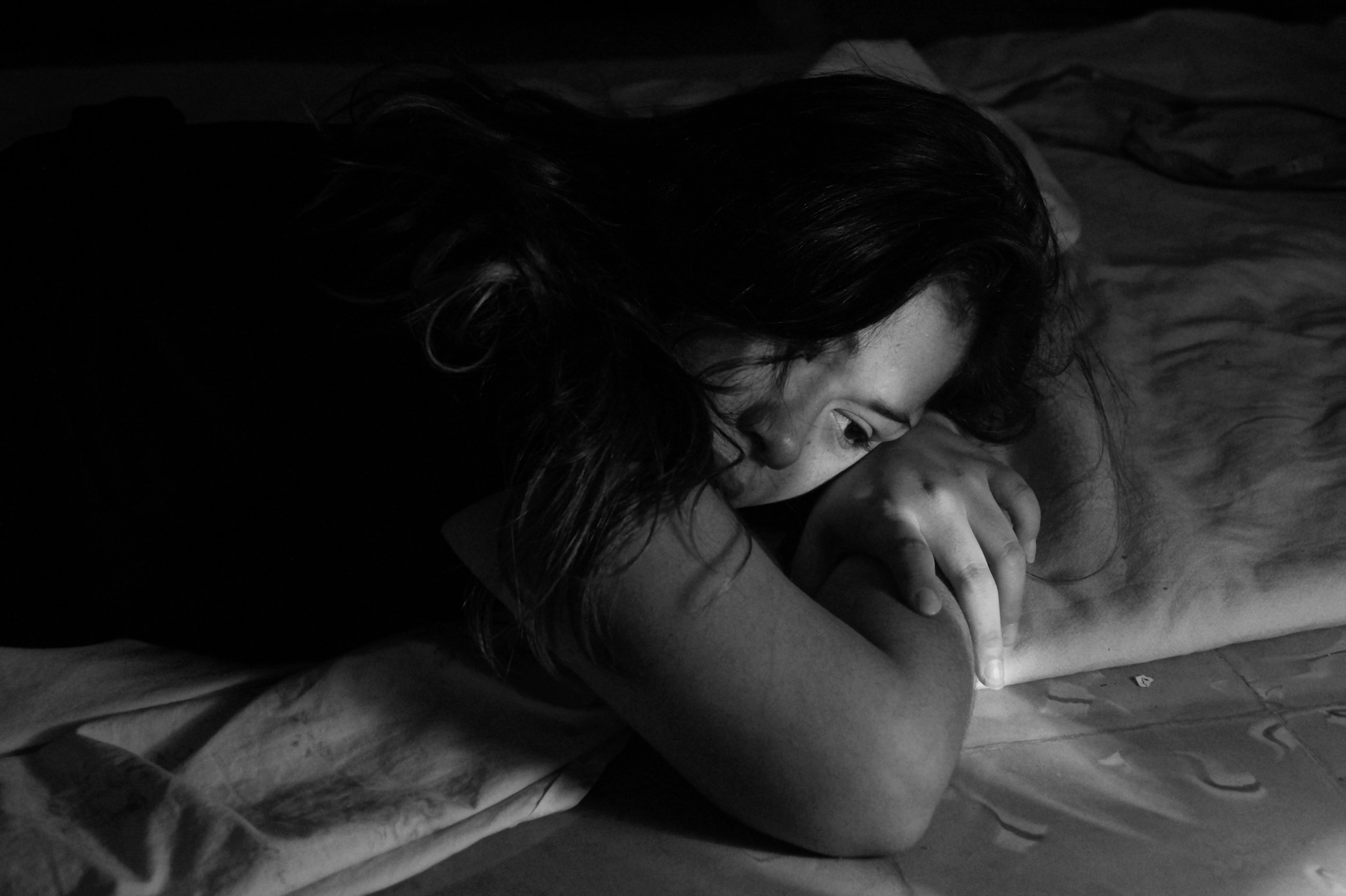 For some women, their ambitions are nothing more than a cluster of passing clouds after marriage and motherhood | Photo: Unsplash/mxsh
ADJUSTING LIFE GOALS WITH A MAMA'S BOY
In some households, women who quit their jobs after marriage or pregnancy are judged as lazy, economically insignificant, and old-fashioned. However, the other side of the stereotype is that men "are supposedly embarrassed by their successful wives," claims a report on Insider:
"One of the most frustrating comments a stay-at-home dad gets in public is "So you're babysitting today!" This is particularly annoying because of the bland assumptions behind the statement. People think that a dad out with his kid in a pram is a "rare" scenario just because the wife is busy at work."
As per expert opinion, your partner's relationship with his mother portrays how he perceives other women in general. However, the mother-son dynamic can impact your relationship if steered in the wrong or "overly pampered" direction. Moreover, the battle never ends for some trying to adjust their life goals with a mama's boy.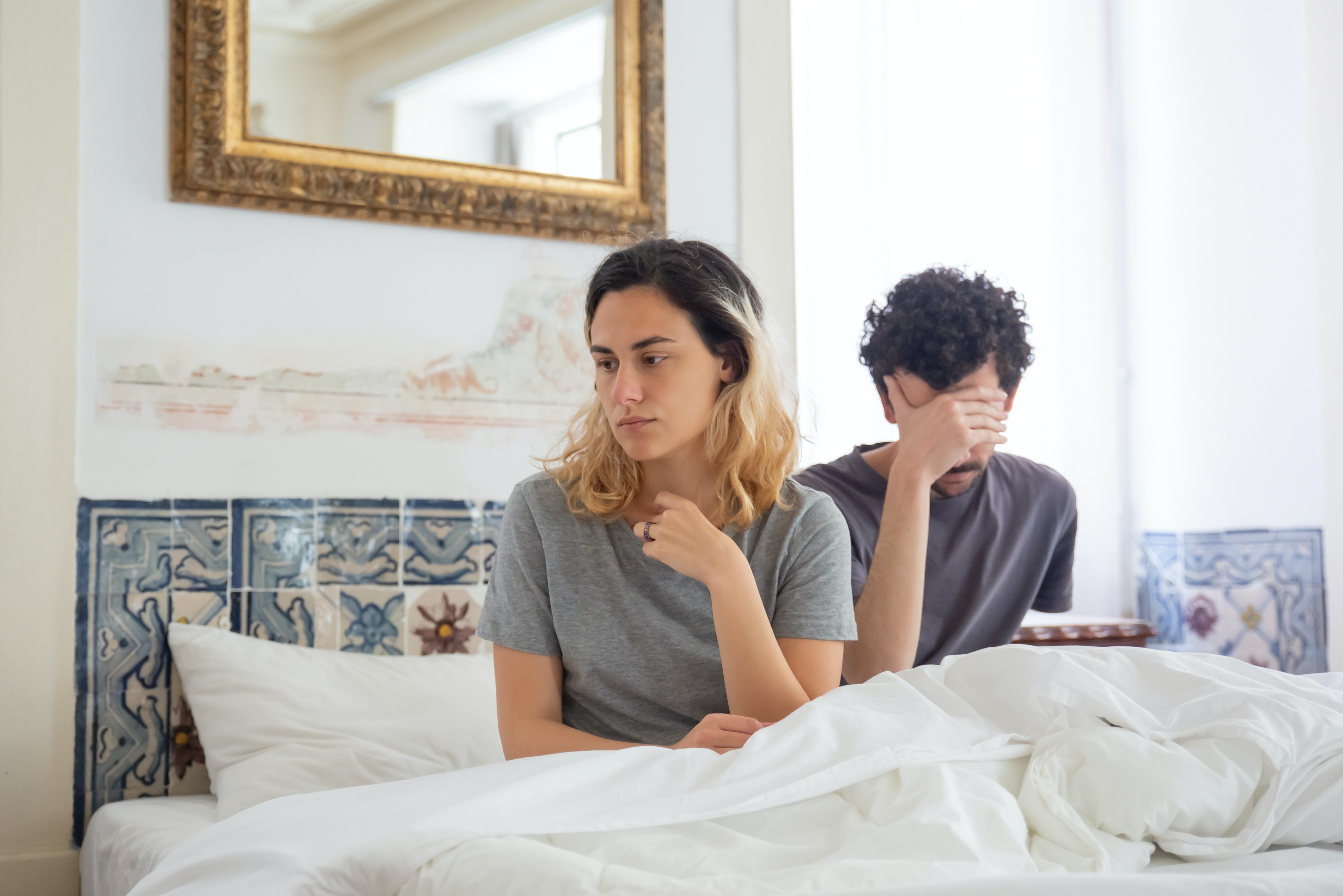 Success doesn't have gender barriers. Then why are some men taken aback by their wife's accomplishments? | Photo: Pexels/kampus
PRIORITIZE YOURSELF OUTSIDE OF FAMILY
Although you may have married a mama's boy, it doesn't mean you're set aside. Your marriage needn't always be the center stage in your life because you need to prioritize yourself first, claim experts like Dr. Herb Goldberg:
"Make yourself your top priority. So, be a little selfish in a good way. Work, find a hobby, explore new interests, and develop your relationships with friends and family outside of your husband."
When your partner recognizes you as independent, he'd eventually realize that you'd leave if he continues to disrespect you or ignore your needs, says Goldberg. At the same time, clear-cut boundaries can help you from blaming yourself for something you never did.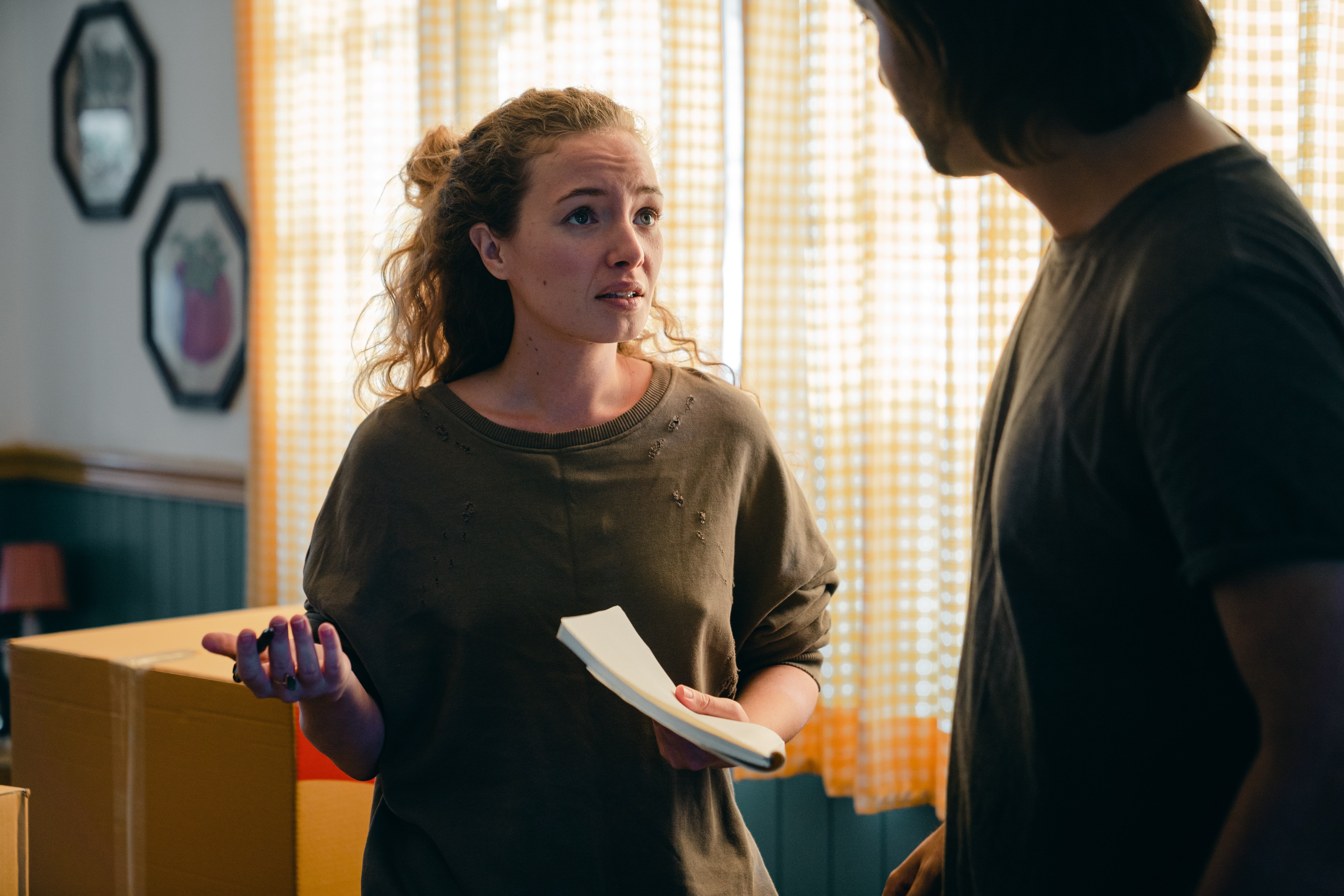 Does marriage end a woman's dreams? | Photo: Pexels/ketut-subiyanto
For instance, if your mother-in-law blames you and guilt-trips you for something you barely did, you still need to prioritize your needs. In the long run, you'll automatically develop a routine that your family understands, though it might take time, claim experts.
Surprisingly, many women continue to chase their dreams despite marriage and motherhood. Quora forum once emphasized if it's even normal to "not want to be a housewife." It wasn't just respondent Patty Curley, but many people continue to nod with a big yes to that question.
There's a whole world to enjoy out there instead of staying at home. Of course, many women prefer to enjoy the goodness of a stay-at-home wife or mom. Here again, it depends on how you take it. For overly ambitious women, quitting their job to focus on their families isn't a smooth sail. But with excellent decision-making skills and the know-how of prioritizing your dreams, you can have the best of both worlds! Thanks for reading!
Please fill in your e-mail so we can share with you our top stories!