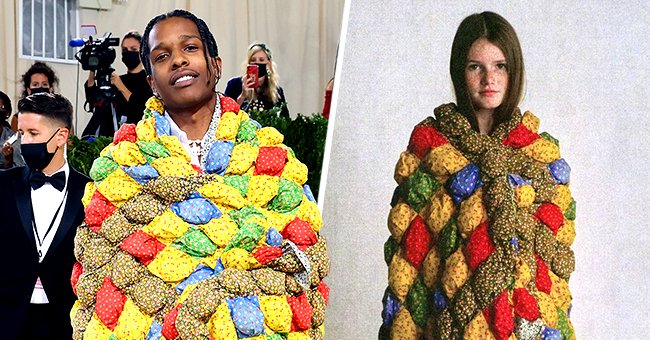 A$AP Rocky's Met Gala Outfit Reportedly Used a Donated Quilt

The MET Gala is always filled with interesting outfits that are often misunderstood. This year was filled with outfits that made no sense to the people who weren't wearing them, but some had rich histories.
A$AP Rocky and Rihanna are the couple of the moment and have been seen wearing incredible outfits each time they leave the house. However. A$AP's Met Gala outfit left many scratching their heads in confusion.
As it turns out, the outfit was confusing, but it has a rich history that many could never have anticipated. From grandma's house in Southern Carolina to a designer's office in Venice, California, A$AP's outfit has a story all its own.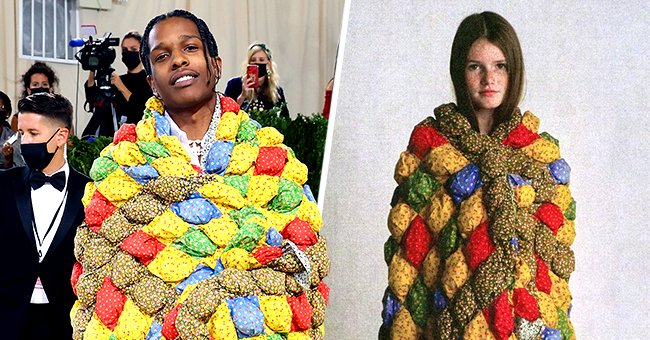 A$AP Rocky at the 2021 Met Gala (left) and a model wearing the outfit by Eli Russel Lennitz (right) | Photos: Instagram and Getty Images
THE MET GALA
Rihanna and A$AP only confirmed their relationship earlier this year, but they have been serving looks since then each time they step out together. They are always fashionable.
The Met Gala was no different for the couple as they arrived in coordinating outfits. They were also the last to arrive at the gala, and all eyes were on them as they stepped inside. The couple has said that neither of them knew whether or not they were going to the gala until the last minute.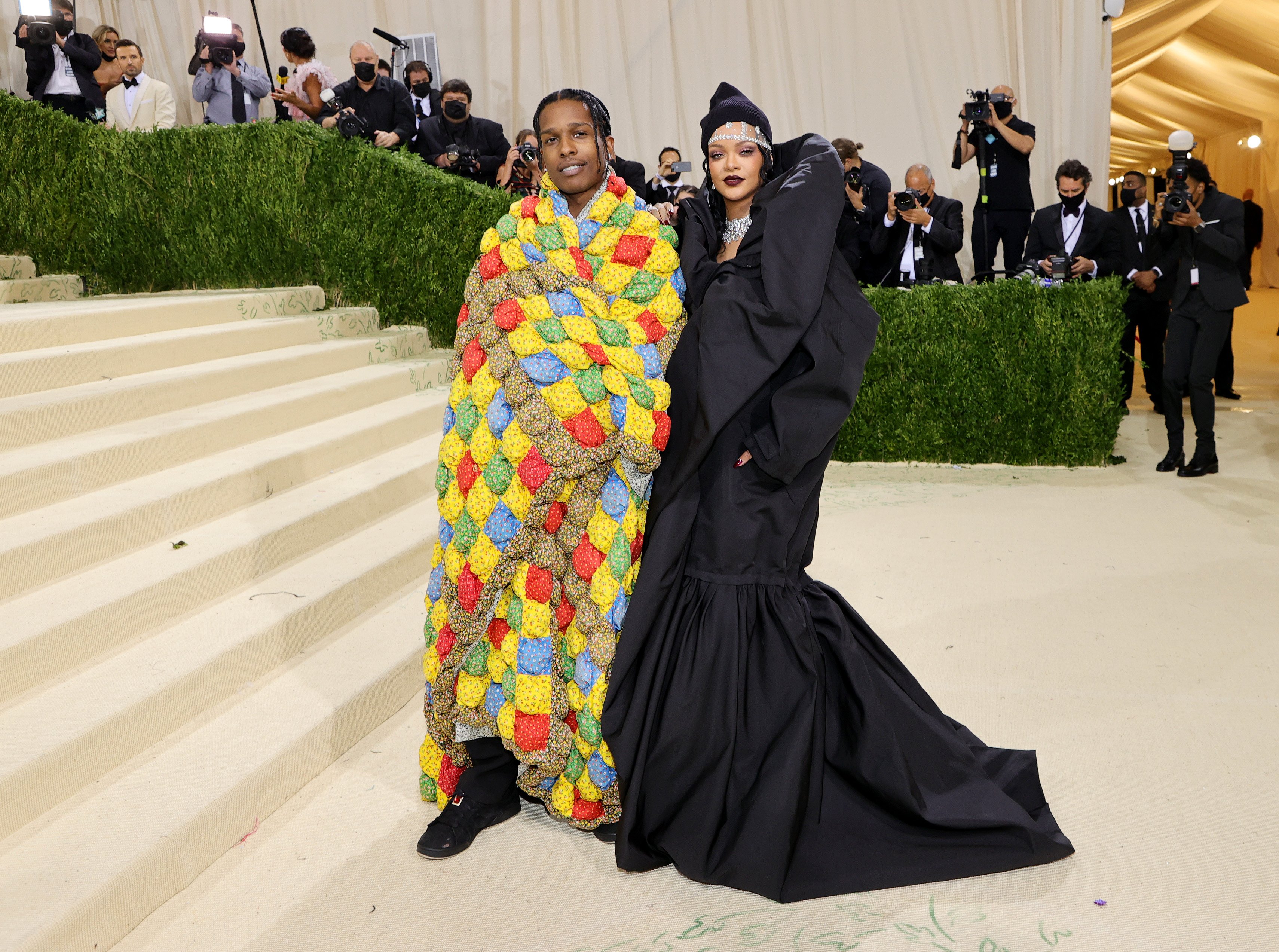 Rihanna and A$AP Rocky at the 2021 Met Gala in New York | Photo: Getty Images
Fans speculated that the pair had coordinated their outfits as it seemed that they had chosen their outfits together after discussing their ideas. However, the couple said that they did not know what the other was wearing, and their coordination was a coincidence.
THE OUTFIT
Rihanna arrived at the gala in an oversized black hoodie, and a black headpiece with crystals tucked beneath it, just peeking through, and while it was an outfit to behold, A$AP stole the show in his outfit.
A$AP arrived wearing a quilt around his shoulders with a black suit underneath it. As soon as he stepped onto the red carpet, chins began wagging, and it was clear that this would be one of the most talked-about outfits of the evening.
Kim Kardashian West may have made a splash with her all-black ensemble, but A$AP drew attention as fans wondered about the meaning behind his colorful quilt.
It turns out, the reason designer Eli Russel Linnetz designed this piece for A$AP was because he believes quilts are a part of American history in that each quilt tells a story and carries so much history. Little did he know just how much history this quilt carried.
THE QUILT
After seeing the Met Gala looks and the Vogue article that spoke of exactly what it took to create A$AP's look, a woman named Sarah took to Instagram to share the unique story behind the quilt.
Each quilt is unique and therefore easily recognizable, and for Sarah, A$AP's quilt stood out immediately. She found out Linnetz had bought the quilt after being donated to a thrift shop in Southern Carolina.
She instantly knew that it was her great-grandmother's quilt that had been donated years earlier. The quilt has caused quite a stir; however, Sarah has clarified that she does not want money and simply found it amazing that something her grandmother had made from love was used as a powerful statement piece at the Met Gala.
Please fill in your e-mail so we can share with you our top stories!