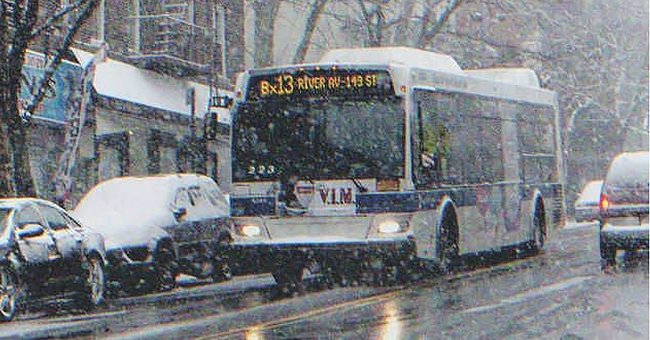 Shutterstock
Bus Driver Threw Rich Woman Out in the Cold Because She Didn't Have $3 — Story of the Day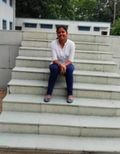 An arrogant bus driver kicked a woman out of the bus on a wintry morning because she didn't have $3 to pay for the fare, but then an old lady interfered.
Melinda Hudson was a successful entrepreneur who owned several clothing lines. But while Melinda had excelled in the business world, she wasn't limited to it. To put it another way, the lady was a true all-rounder.
However, just like everyone else, Melinda also had one shortcoming: she didn't know how to drive. Yes, she could have hired a driver for herself, but she was never able to recover from the trauma of losing her husband in a terrible car accident, so she took the bus to work every morning.
This morning was no different. Melina got up, grabbed her breakfast, and got ready for the office. However, when she glanced at her watch, she noticed only 10 minutes left for the bus to depart from her stop. She hurriedly packed all of her documents and rushed out the door, leaving her overcoat at home.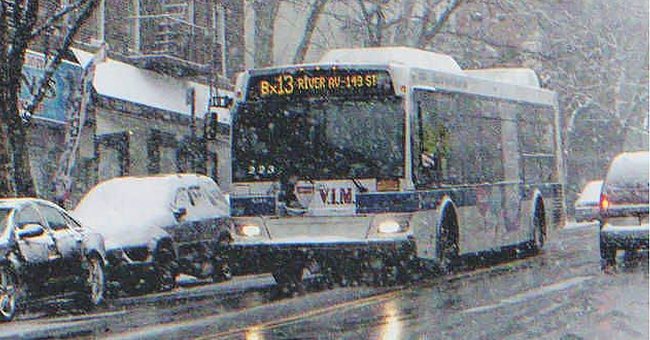 Melinda was kicked out of the bus on a wintry morning | Photo: Shutterstock
When Melinda reached the bus stop, the bus hadn't arrived yet. Poor Melinda stood there freezing and glanced at her watch again. It was 10:10.
She had to be at her office by 10:30 a.m. for a crucial meeting with foreign investors, and she couldn't afford to miss it. Worried, she thought of hiring a cab but later discarded the idea because she was scared. She decided she would wait 5 more minutes for the bus. If it didn't arrive, in the worst case, she'd just take a cab.
But thankfully and to Melinda's relief, a few minutes later, she saw two headlights from afar appearing towards the bus stop. She quickly ran into the bus as it arrived, saving herself from the cold, and was about to take a seat when the driver stopped her. "Excuse me, ma'am. You forgot to pay your fare!"
"Oh, sorry, just give me a minute," Melinda immediately apologized and began looking for her bus pass. Unfortunately, she looked everywhere but couldn't find it.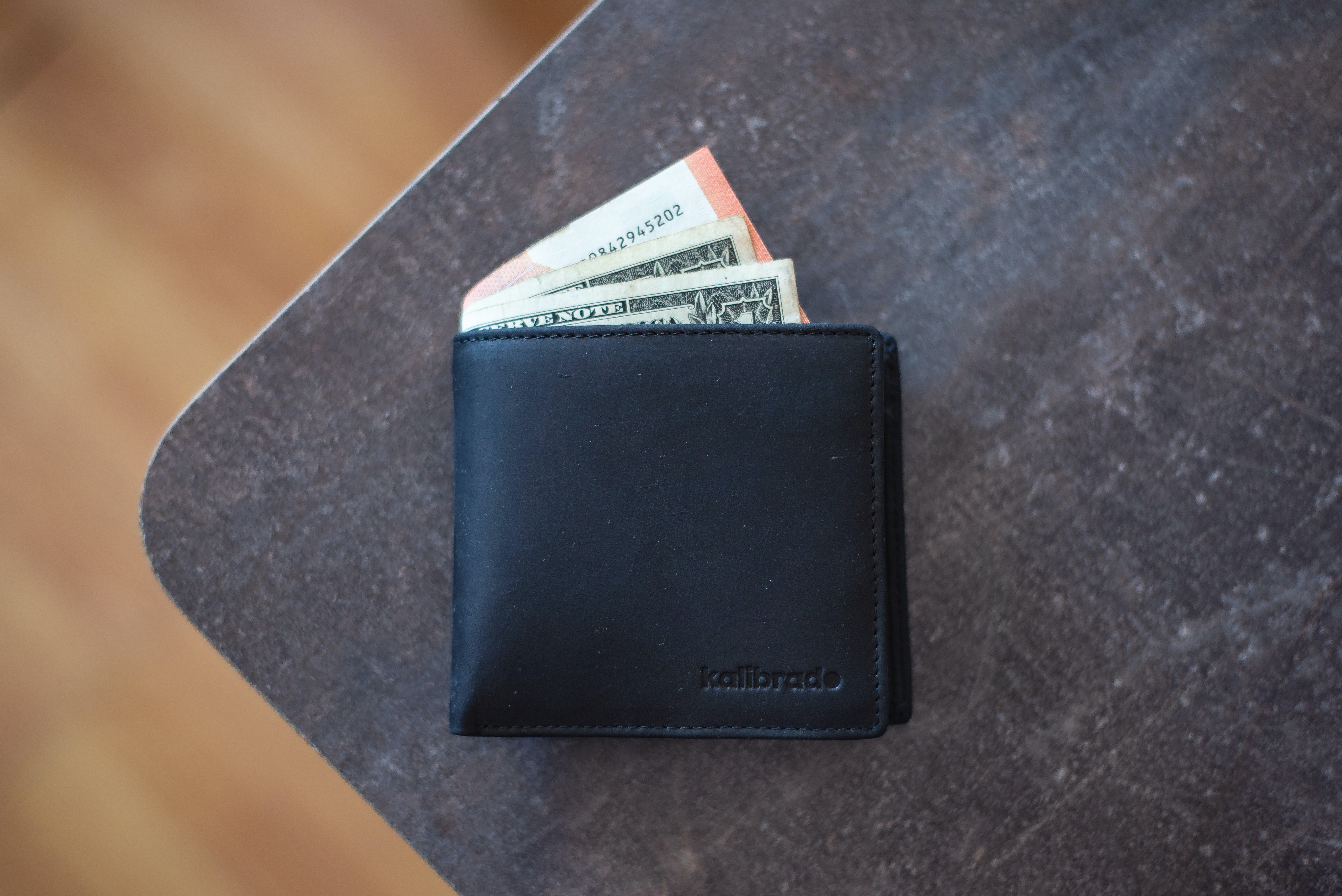 Melinda forgot her wallet at home | Photo: Unsplash
"Can you please be a little quick? The roads are slick, and I can't drive very fast because it's snowing," the driver explained. "Moreover, because of you, other passengers are waiting."
Melinda looked up from her bag. "I'm sorry, but I think I forgot the pass at home."
"That's okay, just pay for the fare then," the driver suggested. But Melinda knew she couldn't. The total fare to her destination was only $3 but to her dismay, she had forgotten her wallet at home.
"I'm sorry but I forgot my purse at home, so I'm a little short on cash. Both my money and pass were in it," Melinda said, embarrassed.
The bus driver glared at her. "Sorry, but I can't allow you then! Get down from the bus!"
"Please, I'm requesting you to help me just once. When I get to the office, I'll have someone pay you. I have an important meeting, and I'm really running late! Anyway, it's just 3 dollars!
The driver burst out laughing. "Nice try, lady, but a lot of people have made up stories like this and gotten away with not paying their fare. I'm no fool!"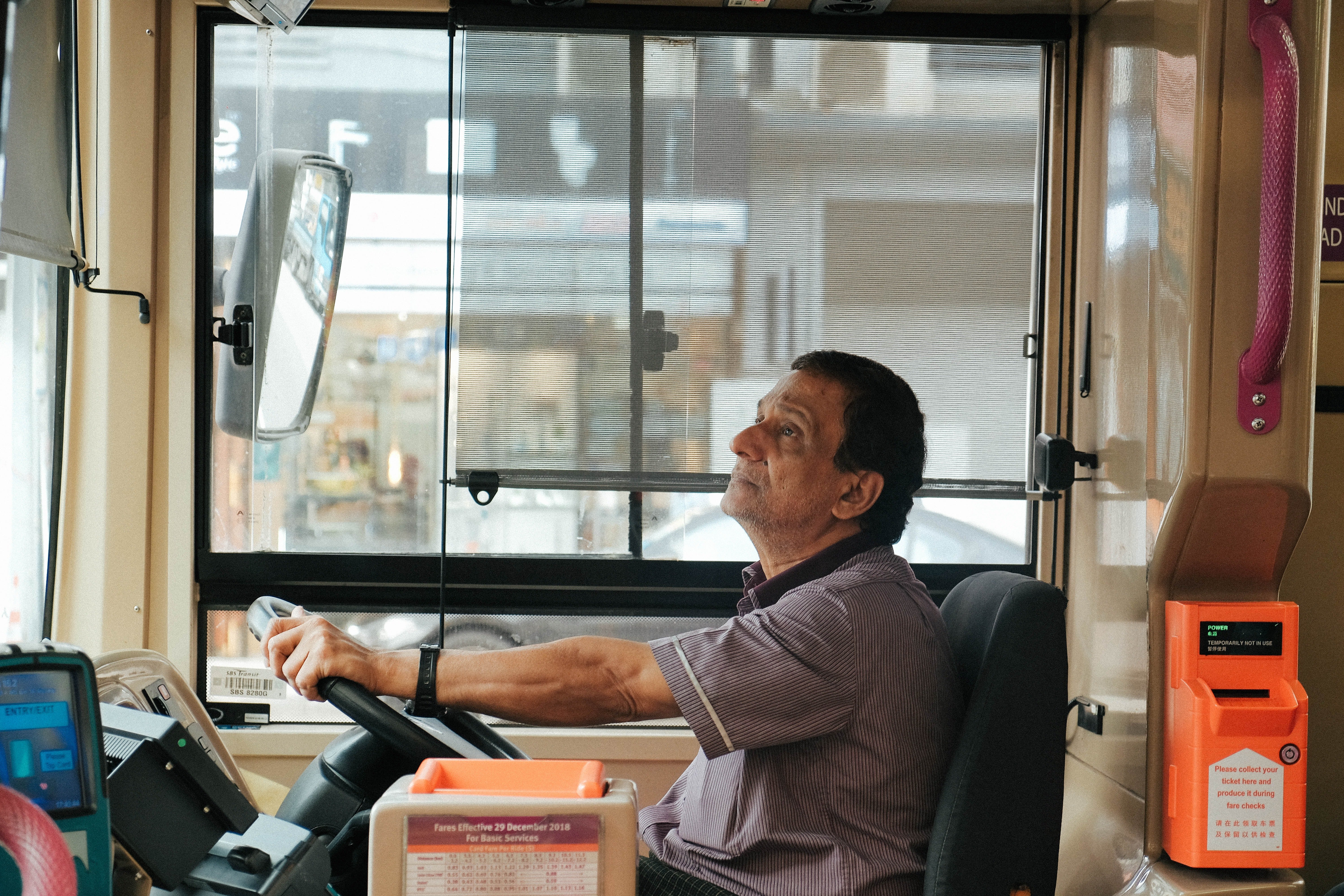 The bus driver asked Melinda to get off the bus | Photo: Unsplash
At this point, everyone looked at Melinda and began ridiculing her. "Look at her; she's dressed so elegantly, but she doesn't even have $3 for the fare! What a shame!" a woman remarked.
"I know right," a passenger from the front seat added. "Who knows, maybe she's doing it intentionally. I believe her outfit is simply a knock-off of high-end clothing. After all, who among the wealthy would take the bus to work?"
"Yes, you have a point," a man yelled. "I have seen many passengers like that. She's just putting on an act so that she can ride without paying the fare."
"No, I'm not," Melinda tried explaining, but the passengers kept ridiculing her. She turned to the bus driver and requested him once more to help her out, but there was no point.
"Please leave! You've already wasted a lot of time!" he almost yelled at Melinda.
Dejected, Melinda picked up her bag from the seat and got off the bus, bracing for the cold. Suddenly, she heard a voice from the bus. "You don't need to go anywhere. I have three dollars extra. I don't mind lending it to you."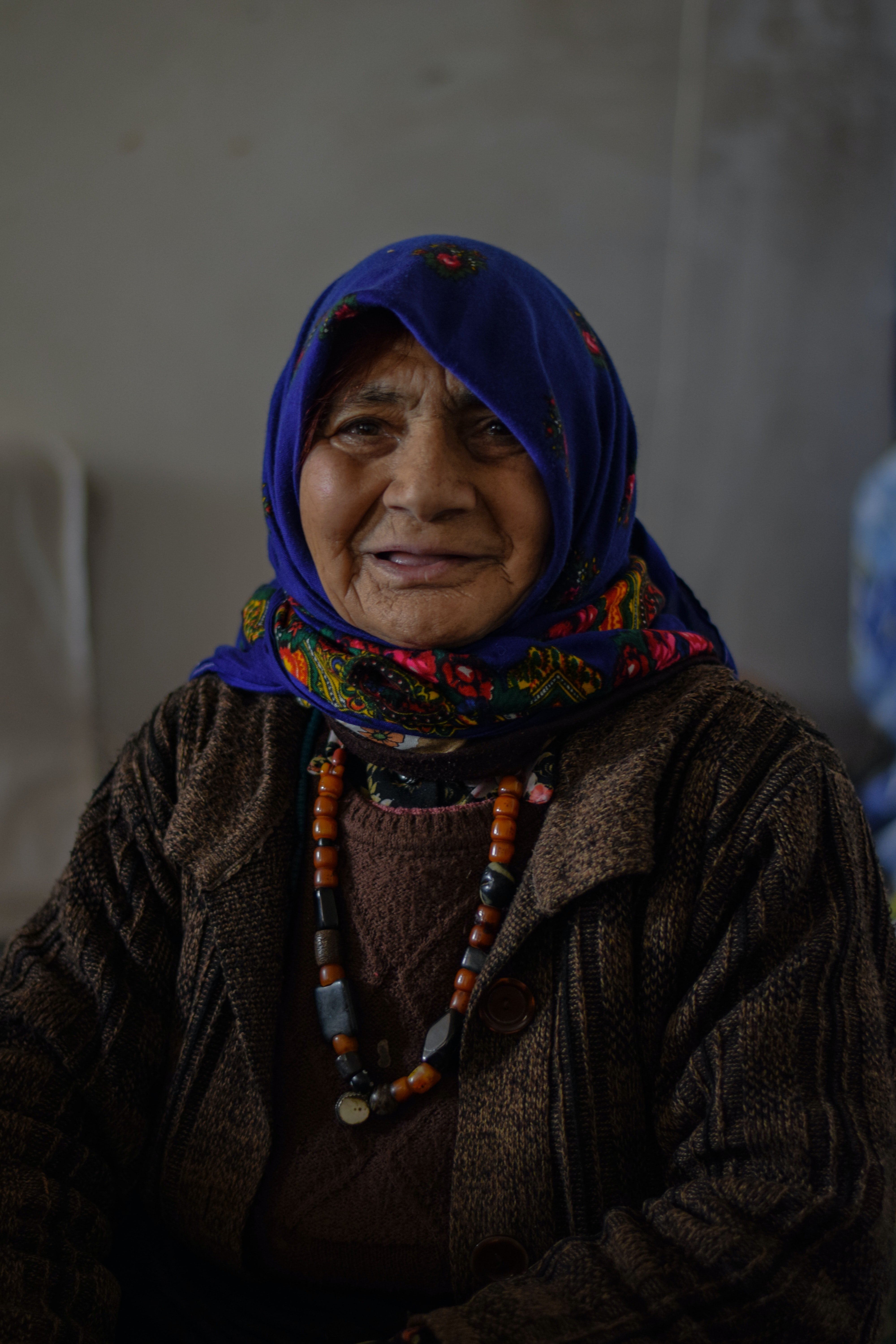 An old lady on the bus offered help to Melinda | Photo: Unsplash
Melinda turned back and saw it was an old lady who had offered her help. She wore a ripped sweater with a dotted skirt and a scarf around her head. Melinda got on the bus and approached her quickly and thanked her. "I'm so grateful to you. If you hadn't helped me today, I would have missed an important meeting."
"It's alright, young lady," the woman said with a smile.
Melinda sat down next to her. "I'm sorry, I didn't ask your name. You are?"
"I'm Rose Smith. You can call me Rose," the woman replied.
Soon, the old lady's stop came, and she was about to leave when Melinda stopped her. "Nice to meet you, Rose. By the way, do you mind if we exchange numbers? I need to pay you."
Rose gave her a friendly smile. "I will give you my contact number, but on one condition."
"Condition?" Melinda asked, puzzled.
"I don't want the money, but you must come to my house this weekend for dinner. Agree?"
Melinda burst out laughing. "Of course, Rose. It's something I'd enjoy as well."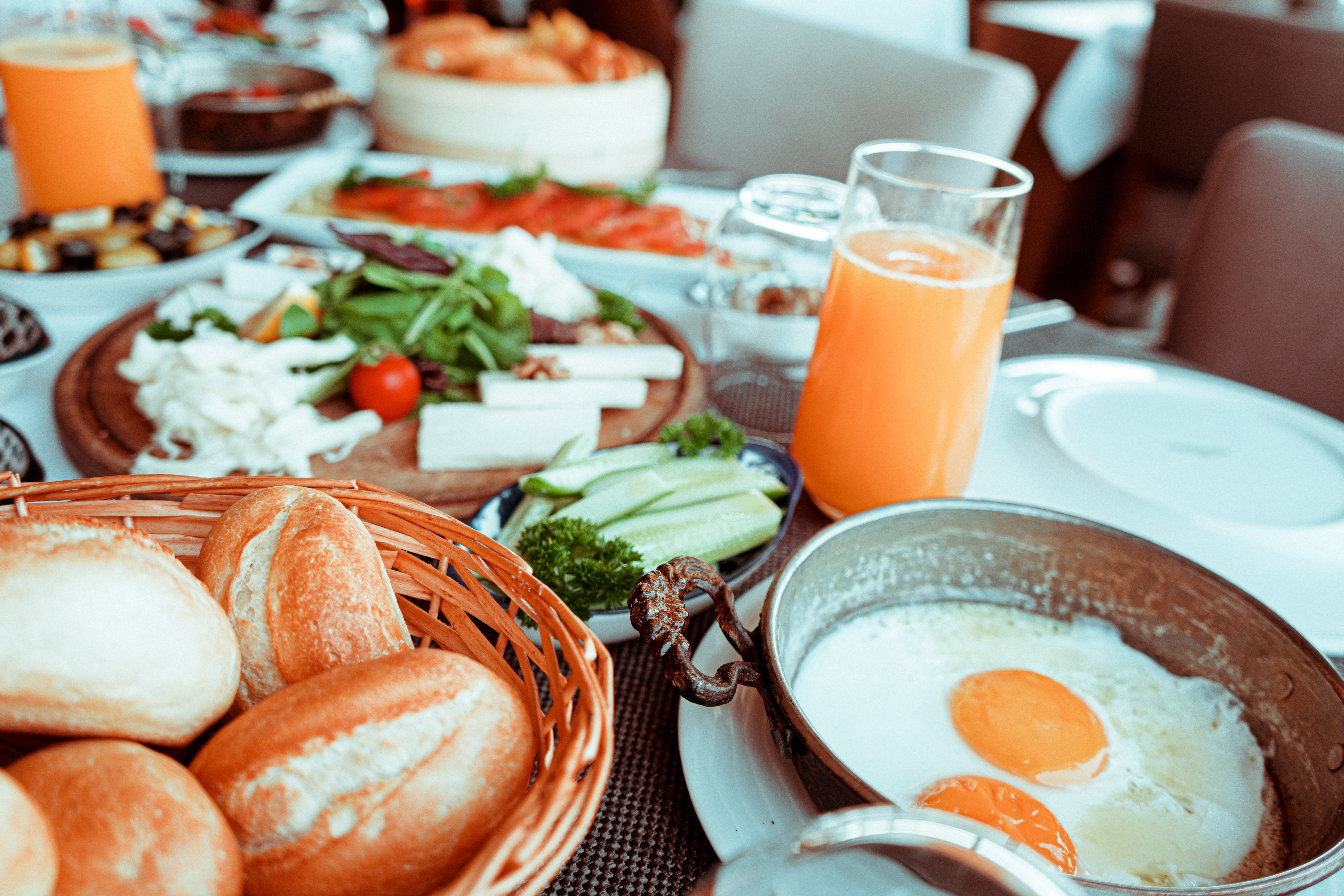 Rose invited Melinda for dinner | Photo: Pexels
That weekend, Melinda went to Rose's house for dinner. But when she rang the doorbell, a young woman in a wheelchair opened the door.
"Is Rose Smith home? I'm Melinda! I came to meet her," Melinda said.
"Oh, please come in. I'm her daughter, Anna," the woman replied and brought Melinda in.
She looked around Rose's house. It was in no better condition than the old lady. The living room had old, broken furniture, and there were only three partitions in the entire space, one of which was for the kitchen.
"Oh, please come, Melinda!" Rose said. "I was waiting for you. You didn't have any trouble finding the house, right?"
"Oh no, Rose. It was all good," Melinda replied.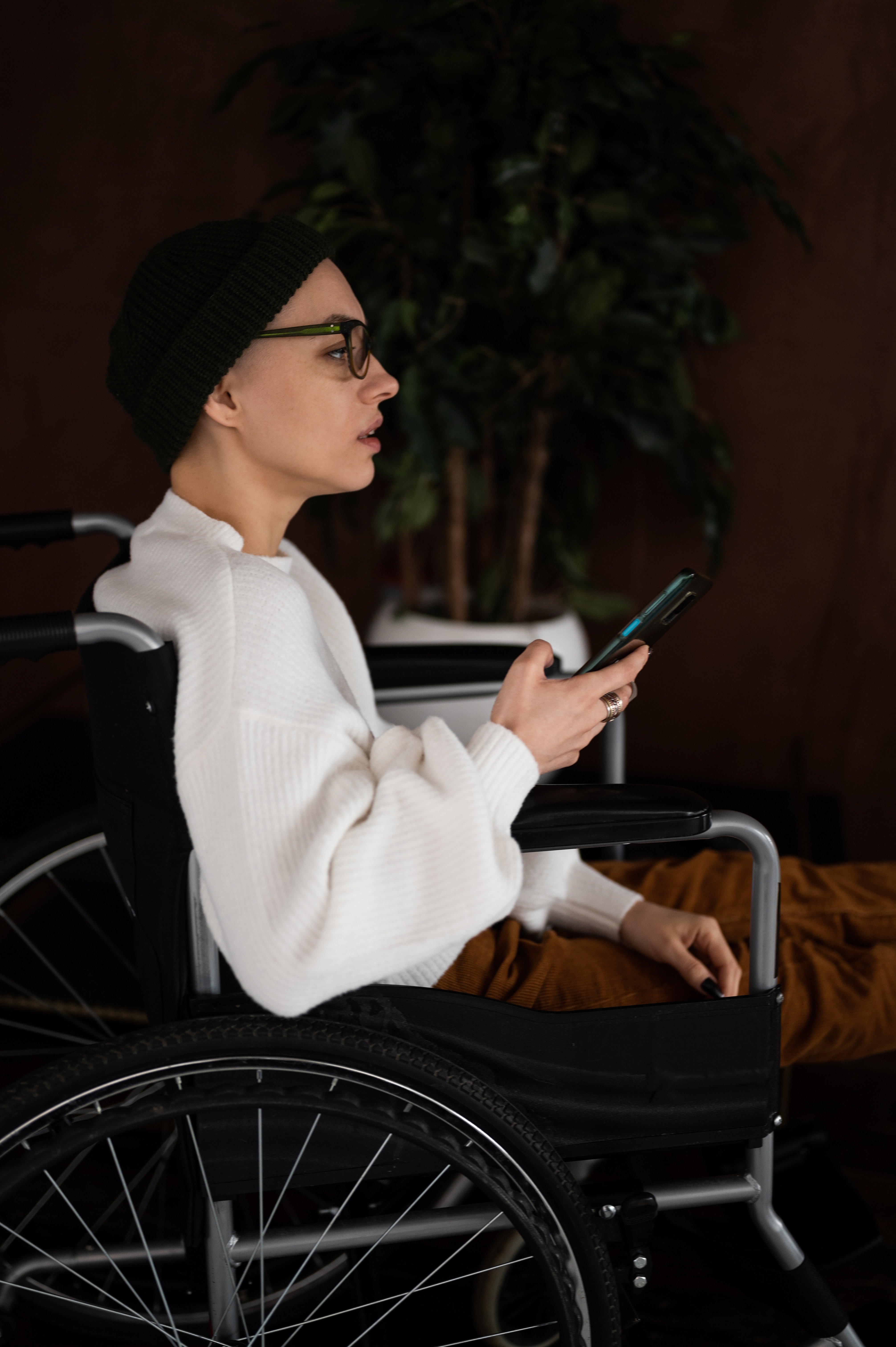 Melinda learned that Rose's daughter Anna was disabled | Photo: Pexels
Rose and Anna quickly set the table, and they all chatted and had a good time for the rest of the evening. Then while Anna was busy in the kitchen, Melinda asked Rose what happened to her daughter.
Melinda learned that Anna was confined to a wheelchair after a terrible accident left her lower body paralyzed. The poor woman had been struggling for a job because nobody wanted to hire her.
Melinda felt terrible for the old lady and her daughter. She decided to return Rose's generosity and offered Anna a job in her company.
"Oh no, no," Rose said. "That's a huge favor for us! We can't accept this, Melinda."
"Please, Rose. You helped me when nobody did, so please let me help you too," Melina insisted.
Rose's eyes welled up. "I don't know how to thank you. But that's a huge favor. Thank you. Thank you so much."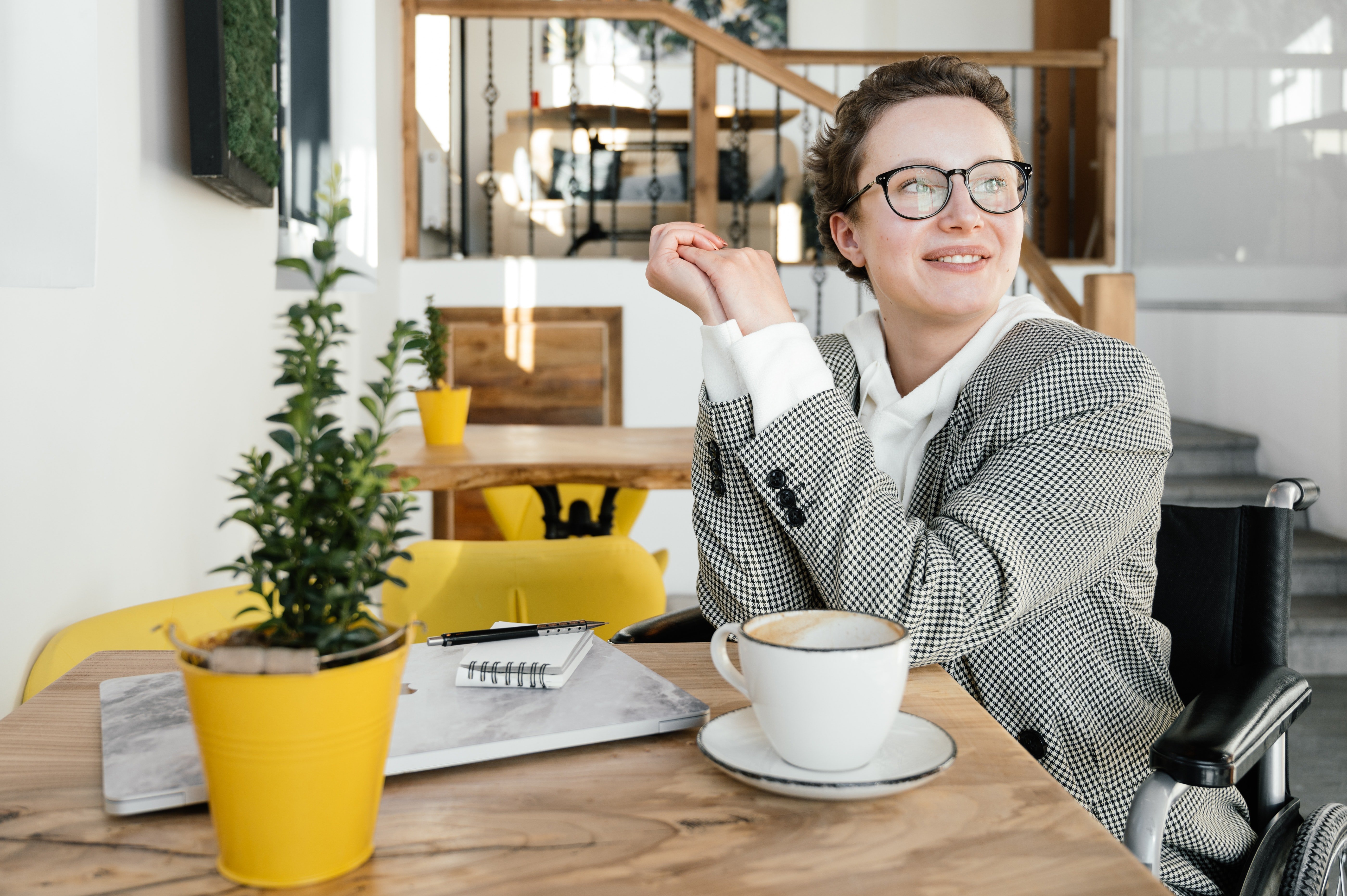 Anna started working at Melinda's company | Photo: Pexels
The next week, Anna joined Melinda's company. She worked as a junior designer initially, but because she was amazing at her job, Melinda soon promoted her as the lead of the design team.
Soon, Rose and Melinda became close friends and frequented each other's homes on weekends and every year at Christmas, when Rose baked Melinda's favorite cake for her.
What can we learn from this story?
Sometimes, help comes from unexpected places. Melinda had almost lost hope that she'd miss her meeting, but then Rose, a stranger, helped her.
Good deeds are always repaid with goodness. Rose helped Melinda without expecting anything in return, and later Melinda offered Rose's daughter a job.
Share this story with your friends. It might brighten their day and inspire them.
If you enjoyed this story, you might like this one about a man who left his poor wife with four kids after she became terminally ill.
This account is inspired by our reader's story but written by a professional writer. All names have been changed to protect identities and ensure privacy. Share your story with us, maybe it will change someone's life. If you would like to share your story, please send it to info@amomama.com.
Please fill in your e-mail so we can share with you our top stories!