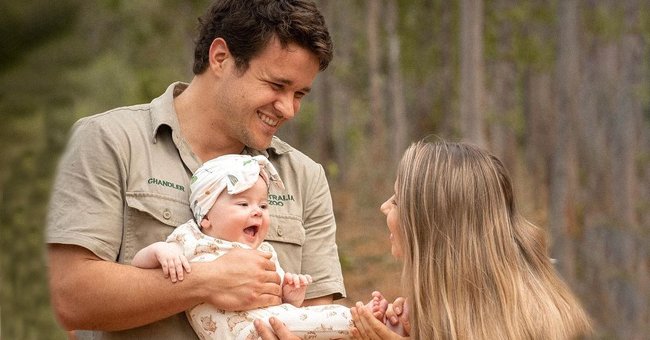 instagram.com/chandlerpowell
Bindi Irwin Makes Husband Chandler Powell's Day Posing in Funky Photo with Daughter Grace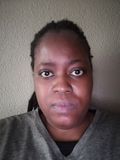 Bindi Irwin might be on mother mode looking after her newborn baby girl, Grace Warrior, but that doesn't mean she doesn't give her husband, Chandler Powell, fun updates.
On Tuesday, Chandler Powell, 24, thrilled fans when he shared a recent image of his wife Bindi Irwin, 23, and their daughter, Grace Warrior, 6-months-old. He uploaded a mirror selfie of the pair.
In the photo, Irwin was seen holding her daughter in a baby carrier while both wore sunglasses. The conservationist posed with her arm balanced on her waist.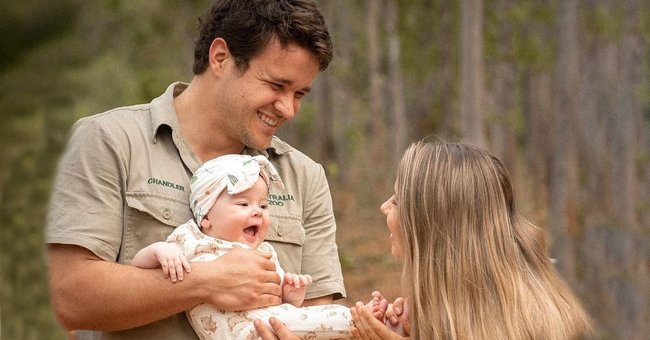 Chandler Powell and Bindi Irwin with their daughter, Grace Warrior, on August 24, 2021 | Photo: Instagram/chandlerpowell
Besides the sunglasses, she and Grace also appeared to have orchestrated the look with their tongues stuck out. Even the little girl had her small tongue visible as they both smiled in the funky image.
In the post's caption, Powell revealed his wife and daughter sent her the picture while attending a zoo meeting. He and his wife both work at her family's Australia Zoo.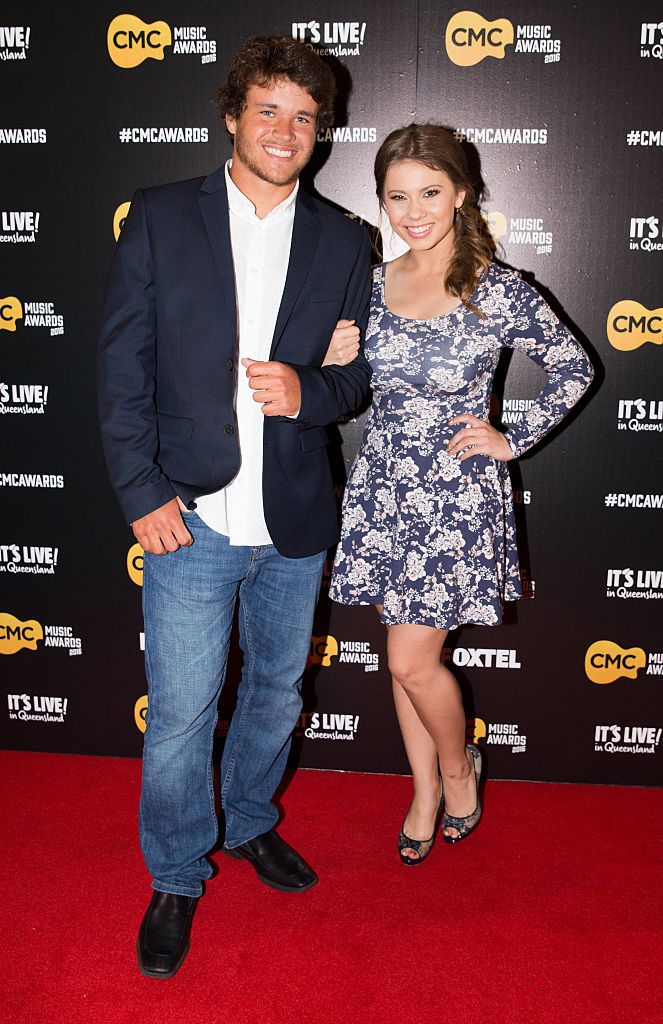 Chandler Powell and Bindi Irwin walk the red carpet at the Country Music Channel Awards held at the Queensland Performing Arts Centre on March 10, 2016, in Brisbane, Australia | Photo: Getty Images
Powell confessed how the picture had made his day and hoped his fans felt the same way too. Showing how much he loved the duo and enjoyed seeing them, Irwin's husband noted:
"These two always put a smile on my face…"
The photo wasn't the only one Powell has shared of his newborn daughter. Last week, he shared his daughter's adorableness when he posted an image of him holding her as she reached out to a wallaby named Daniel.
[Bindi] Irwin's late father, Steve Irwin, was the one who introduced them to this life.
On September 21, 2021, Grace's mother also graced, pardon the pun, her timeline with a family photo. The "Crikey! It's the Irwins" star uploaded a selfie that featured Powell and their baby in the image.
Irwin smiled as she stood next to her husband, who held a beaming Grace. This time, the little girl had on a dark-colored onesie and a matching bow in the picture taken outside in nature.
Powell and his wife welcomed their first child together in March 2021. In a previous interview, Irwin revealed she hoped to raise Grace to carry on her and her family's legacy of devotion to wildlife.
In the February 2021The Bump interview, Irwin explained how everything her family did was to create positive change on Earth. They also hoped to protect as many animals as they could.
She wished for Grace to grow up knowing the importance of making a difference and giving back to the world to benefit future generations. Irwin's late father, Steve Irwin, was the one who introduced them to this life.
Please fill in your e-mail so we can share with you our top stories!