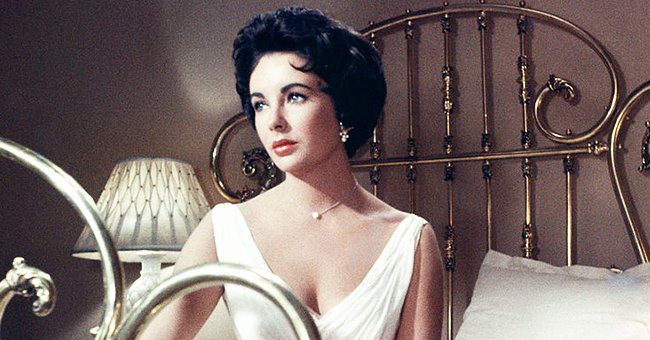 Getty Images
Elizabeth Taylor Had Her First Death Scare in 1961 While Filming 'Cleopatra'
Elizabeth Taylor belonged to an exclusive class of revered Hollywood celebrities, and the former child actress was famous for different reasons, especially her different encounters with death.
Few celebrities can boast of the fame wielded by "Cleopatra" actress Elizabeth Taylor whose life and career made her a constant feature on the headlines of the papers of her time. Taylor was popular both for her career and personal life, which saw her wed eight times.
Another aspect of Taylor's life that proved popular was her near-death experience. Before she finally passed on in 2011, the actress had looked death in the eyes a number of times, with the first known incident in 1961.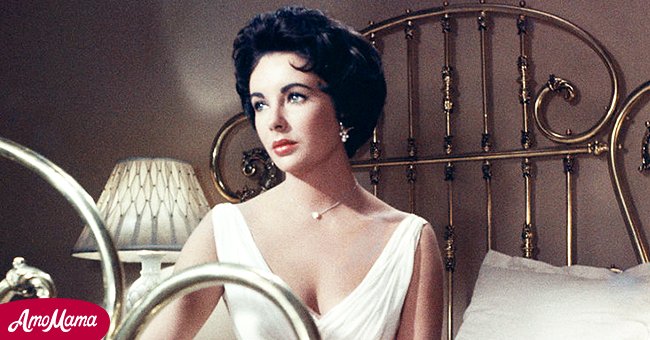 A portrait of legendary actress, Elizabeth Taylor | Photo: Getty Images
WHO WAS TAYLOR?
Before the likes of Angelina Jolie, Jennifer Aniston, Julia Roberts, and Charlize Theron were the face of Hollywood, Hollywood had one queen, and that was the former child star, Elizabeth Taylor. In her prime, Taylor was easily the best in the game.
Her talents were not her only distinguishing factor; although she had an undeniable amount of it, it was her controversial personal life that made her an unique figure and an icon in the movie industry.
Taylor believed in love, but she was not shy to walk away from it when it felt boring. Sometimes, her boldness and persistence in getting what she wanted led to the press dubbing her a "home breaker."
Taylor's life was not far from scandal; her early years to her latter years had tons of scandalous moments that included marrying Eddie Fisher, the husband of her close friend Debbie Reynolds whom she eventually left for her true love, Richard Burton.
Alongside her acting prowess, Taylor was also an impressive beauty. Her good looks and charms made it difficult to ignore her, and by the time she was 18, she already had the world in her hands.
The "One Born Every Minute" star was born on February 27, 1932, in London, England, and learned the ropes of acting from her mother, who was also an actress prior to getting married.
Taylor was only a little girl when she was chosen to give a recital to current British monarch Queen Elizabeth and her only sister Princess Margaret. It was from there that she drew the attention of the world.
At age 12, Taylor had become a successful child star but making the transition to adult roles was as smooth as one could expect.
She quickly won over the hearts of directors and soon began to feature in demanding movies in which she played her roles excellently. By the time Taylor was 18, she was already pitched alongside big stars like Spencer Tracy in the 1950 movie "Father of the Brid."
Soon, her personal life began to cause a stir as she was already married twice before she turned 21. One of her most iconic relationships was with "Cleopatra" co-star Richard Burton whom she married twice.
BRUSHES WITH DEATH
In her lifetime, Taylor was reportedly pronounced dead four times, and in one of those moments, the actress failed to breathe for five minutes — an occurrence many thought deserves scientific recognition.
Taylor almost became an enigma as her frequent emergency hospitalization almost became a routine at some point, but the actress was bent on living.
However, the biggest of all her near-death experiences came in 1961 when she fell into a coma in London following what her doctors termed "Asian flu."
It started as lung congestion, and by the time she got to the hospital, she was given a tracheotomy that helped her breathe, but a few days later, she slipped into the danger zone. Upon her return, the actress's willingness to live was clear to all.
Taylor knew how to react to situations with self-deprecating humor, and following her brush with death, she had a funny response.
The actress was quoted saying she had the chance to read her obituaries after fans thought she had crossed to the other side, and luckily, her followers had only nice things to say about her.
OTHER BRUSHES WITH DEATH
Throughout her lifetime, Taylor had a history of health complications, and sometimes, these problems brought her to the brink of death. Each experience left Taylor with a lesson about the value of life.
Taylor's injury, sickness, and recovery seemed to have begun on the set of one of her earliest films, the 1944 film "National Velvet." Taylor's first significant injury occurred when she fell off her horse and damaged her back when she was 12 years old.
Another frightening experience took place in the 1950s after she was pronounced clinically dead during a procedure. Upon her return, the actress claimed she saw her late husband Todd on the other side.
Taylor said she lost her fear of death after the incident, and Todd had asked her to return (to life) since she had things to do. She described life when she was unconscious as warm and beautiful.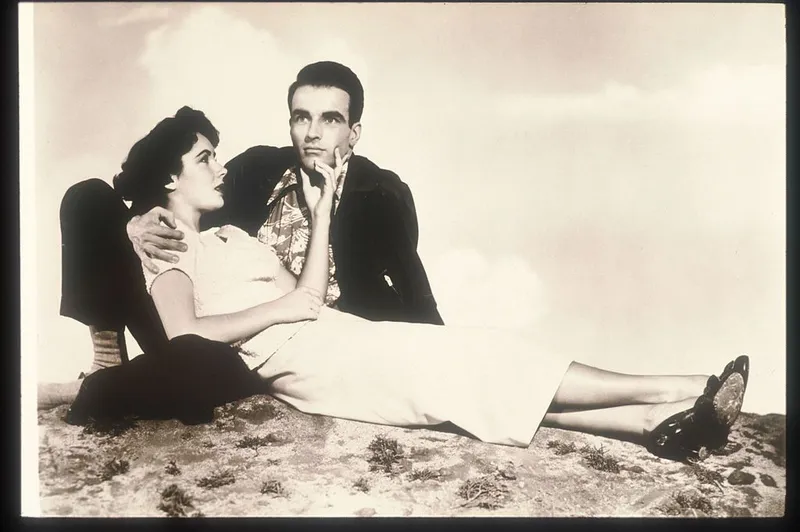 A portrait of Elizabeth Taylor And Montgomery Clift from the film "A Place In The Sun" in 1951 | Photo: Getty Images
Following a particularly trying period marked by irregular relationships and the deaths of several acquaintances, including fellow actor James Dean, the actress was said to have attempted suicide with sleeping pills in 1962.
Taylor also had a history of substance abuse, and in 1983, she shocked her fans when she entered the Betty Ford Clinic in California for alcohol addiction treatment. Unfortunately, she later needed prescription drug treatment as well.
FINAL DEATH
After several slips and fractured bones alongside surgeries, Taylor finally bid farewell and faced death once and for all in 2011. The actress died of long-term complications from a heart condition. Taylor's cardiac troubles reappeared earlier that same year.
In February of that year, she was taken to Cedars-Sinai Hospital with congestive heart failure. Taylor died on March 23, 2011, as a result of her illness, and she remains an icon in the hearts of her fans and followers.
Please fill in your e-mail so we can share with you our top stories!
The information in this article is not intended or implied to be a substitute for professional medical advice, diagnosis or treatment. All content, including text, and images contained on news.AmoMama.com, or available through news.AmoMama.com is for general information purposes only. news.AmoMama.com does not take responsibility for any action taken as a result of reading this article. Before undertaking any course of treatment please consult with your healthcare provider.