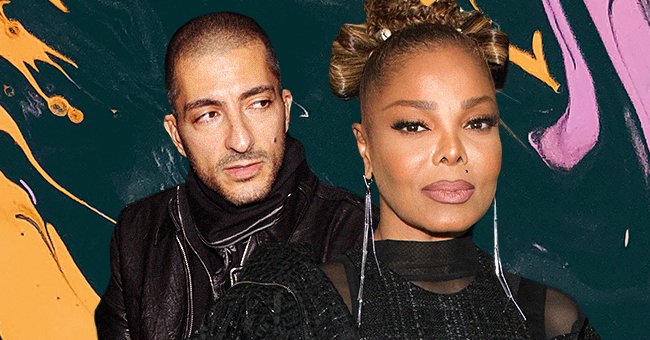 Getty Images
Janet Jackson & Ex Wissam Al Mana Had an Abusive Marriage, Her Brother Once Claimed - Inside Their Failed Romance

Janet Jackson has been married three times. The last time she did was no different from the previous ones as it ended in divorce. Their short-lived marriage shook the world as allegations surfaced during their divorce.
Five years after her marriage to Wissam Al Mana and three months after the birth of their only son Eissa, Janet Jackson regained her freedom.
The singer, dancer, and well-known sister of Michael Jackson is a prominent figure in pop culture and has had her share of the spotlight over the years.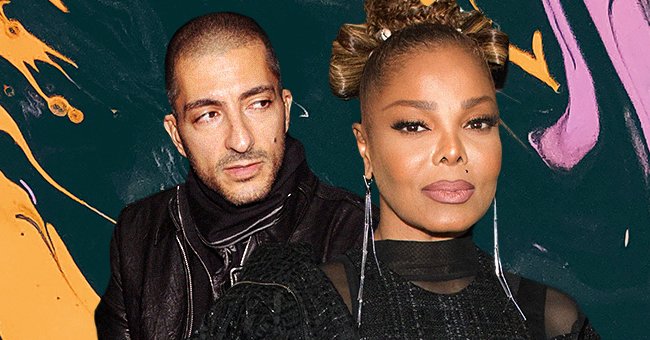 Photo of Wissam Al Mana and Janet Jackson | Photo: Getty Images
ABOUT JANET JACKSON
Born May 16, 1966, in Indiana, she is the last child of Joseph and Katherine Jackson. Janet took her first steps on stage with her brothers, the Jackson Five, early. She grew to become their choreographer.
In 1982, she got into music as a solo artist, making appearances in a few television series as a teen. In 1986, her album "Control" achieved world success, and she became a star. By 1991, she was one of the highest-paid artists in the industry.
Throughout the decade, she heaped the awards; Grammy Awards for Best R&B Song in 1993, MTV Europe Music Awards for Best Female Artist in 1997, MTV Video Music Awards for Best Choreography in 1995, and more.
Besides her 11 studio albums, Janet has also appeared in movies like "Poetic Justice," "Nutty Professor II: The Klumps," "Why Did I Get Married?" and "For Colored Girls," among others.
At 18, she eloped with singer James DeBarge in 1984, and their marriage was annulled in 1985. In 1991, she married dancer/songwriter/director René Elizondo Jr. Their marriage was a secret until they separated in 1999 and divorced in 2000.
Between 2002 to 2009, she was known to have dated music producer/rapper/songwriter Jermaine Dupri. Michael's death in 2009 shook her to the core, and she took a step back from the entertainment world.
In 2010 she met Qatari businessman Wissam Al Mana. They began dating, were engaged, and in 2012, she got married for the third time. Their union was made public in 2013.
In April 2016, she hinted that she would soon be starting a family and on January 3, 2017, they welcomed their son, Eissa Al Mana. But by April 2017, they announced their separation.
ABOUT WISSAM AL MANA
Al Mana, born January 1, 1975, in Doha, Qatar, spent most of his growing up years in London, UK. He was born a businessman with a great sense of family.
From an early age, he stood out for his ambition and desire to succeed. He toured fashion boutiques in London as a teenager, where he did not hesitate to leave a CV. This allowed him at 14 to have a weekend job at a multi-brand store.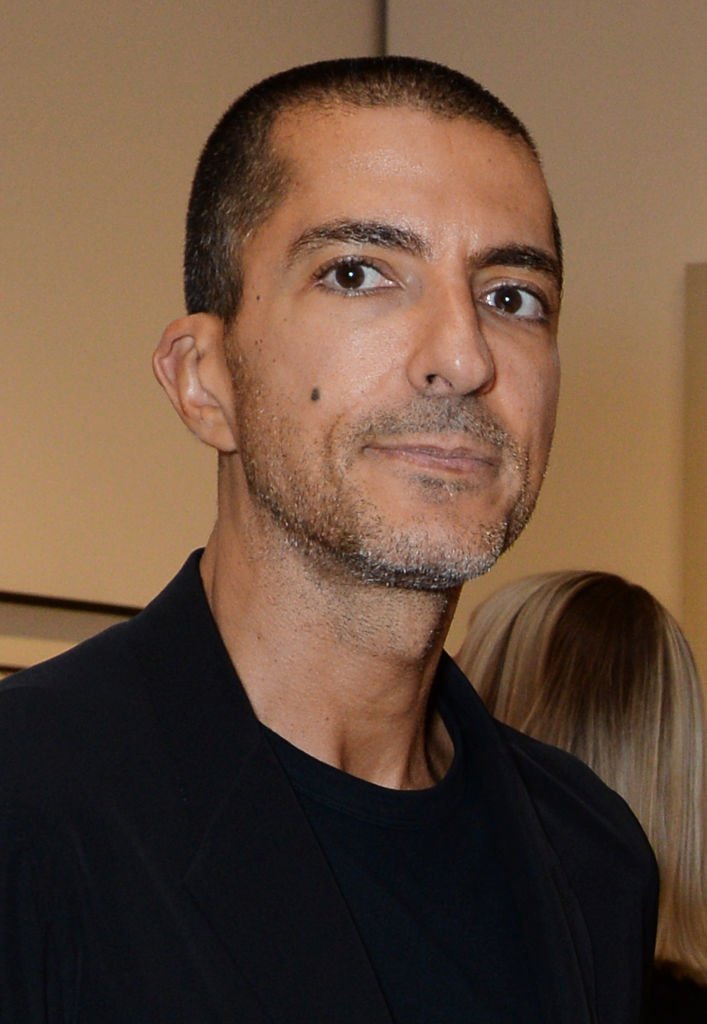 Wissam Al Mana at the Bansky 'Greatest Hits 2002-2008" exhibition on July 9, 2018, in London, England | Photo: Getty Images
Thanks to this first experience, he discovered the business world. A few years later, he obtained a master's degree in Business Administration from the London School of Economics.
Before getting his MBA, he had earned a degree from George Washington University in the US. After graduating, he joined the family business Al Mana, one of the largest in Qatar.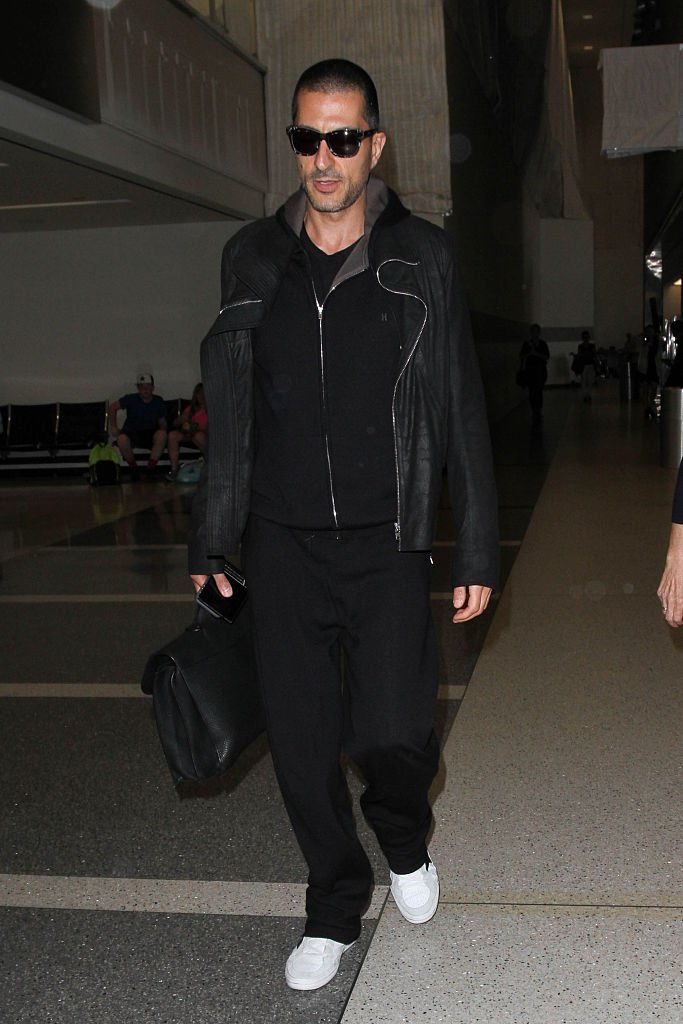 Wissam Al Mana at LAX. on June 17, 2015, in Los Angeles | Photo: Getty Images
With its place in the Middle East and particularly in Kuwait, Saudi Arabia, and the United Arab Emirates, Al Mana, established in 1951, is associated with more than fifty international companies.
The company manages the importation of some of the biggest fashion brands like Zara, Giorgio Armani, Dolce & Gabbana, Hermès, and Sephora and groups such as Nissan, Haagen-Dazs, McDonald's, and real estate.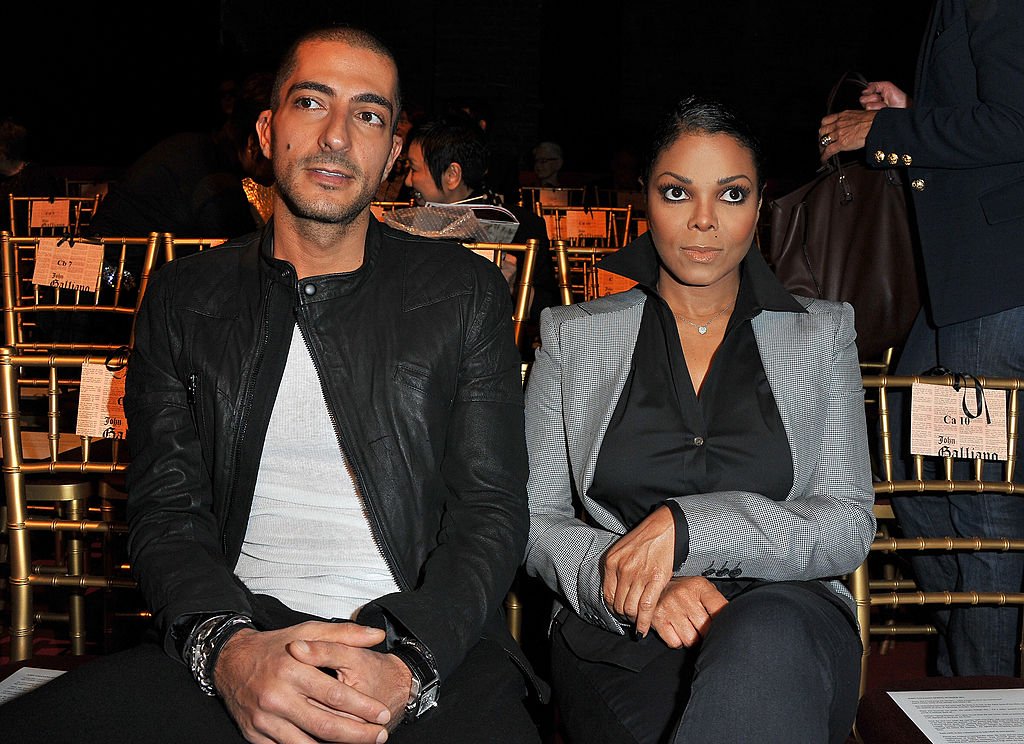 Wissam Al Mana and Janet Jackson at the John Galliano Ready to Wear Spring/Summer 2011 show on October 3, 2010, in Paris | Photo: Getty Images
Heading the empire founded by his father, he and his brothers Hisham Saleh Al Mana and Kamal Saleh Al Mana cover most retail areas, including beauty, fashion, luxury goods, home interiors, watches, and jewelry.
With over 300 outlets, the group controls industry activities from automotive distribution and services, retail, real estate, investments, food & beverage, technology, engineering, media, and entertainment.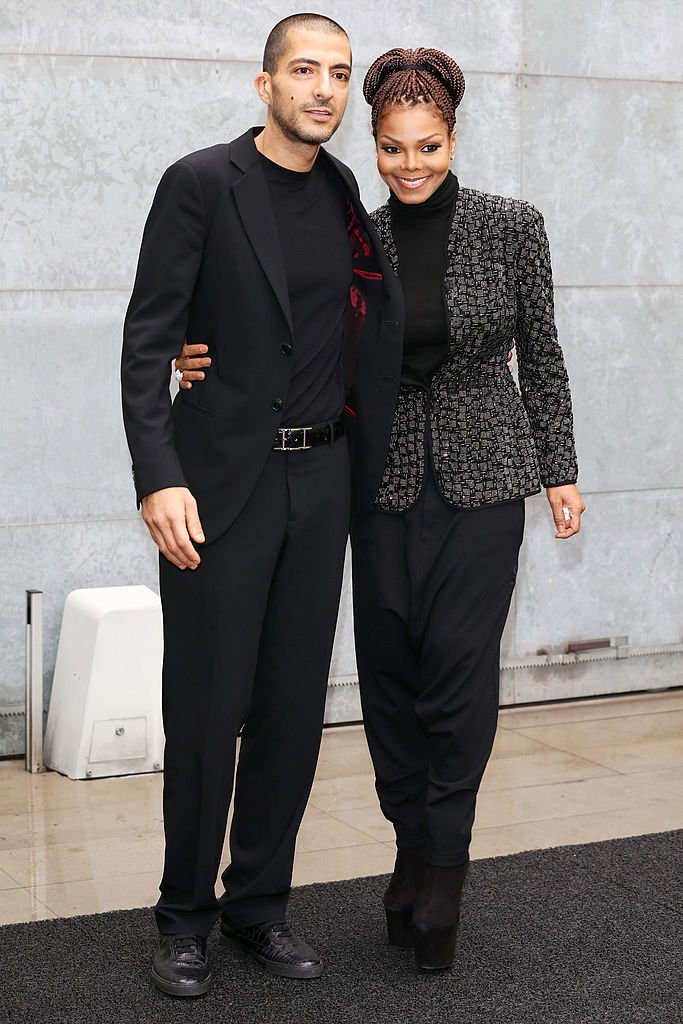 Wissam Al Mana and Janet Jackson at the Giorgio Armani fashion show on February 25, 2013, in Milan | Photo: Getty Images
JANET AND AL MANA'S RELATIONSHIP
The singer and Al Mana were not the type of couple to put their love life on display. This was evident when they announced their marriage a year after the ceremony and never even spoke of their meeting.
They met at Dubai's Armani Hotel opening in 2010 for the first time. Their taste for discretion and their love for parties: both are die-hard jet-setters, constantly on the move, was what brought them together.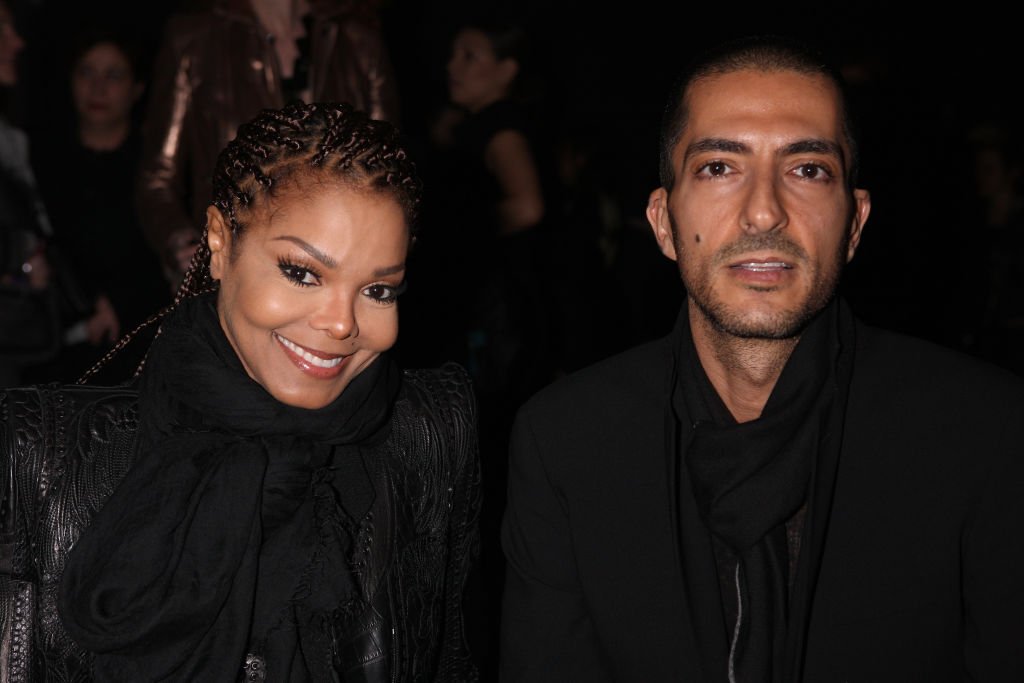 Janet Jackson and Wissam Al Mana at the Sergio Rossi presentation cocktail on February 21, 2013, in Milan | Photo: Getty Images
Even though Janet had been married twice, Al Mana had never been married, and he said he saw Janet as his dream woman while his eyes inspired Janet.
By 2012, they were married in a sweet private wedding, with only family and friends. This was a deviation from what people expected as they thought the wedding would be a lavish ceremony.
They seemed made for each other at the start of their marriage until they began trying to get pregnant, and the longer this took, the more cracks were revealed in their union.
After she finally got pregnant, what should have been a happy season was filled with constant berating from her husband. He was on her case to eat right and exercise properly as if she had not been doing that already.
Three months after the arrival of their son, the couple announced their separation, which was a shocker to the world. During the divorce proceedings, more shocking allegations surfaced.
Janet's brother Steven Randall "Randy" Jackson claimed she suffered "verbal abuse" and felt like "a prisoner in her own home." He also clarified the fact that the abuse was not physical.
Randy believed that no pregnant woman should have had to go through what his sister went through. Due to her husband's controlling nature, Janet didn't want her son to grow up that way.
This led to another battle for the custody of their son. Close sources said she had repeatedly called the police to check up on her son whenever he spent time at his father's. The police revealed the baby was fine.
She initially wanted them to co-parent but decided to ask for full custody. This stems from the fact that both of them have cultural differences when it comes to parenting.
As the divorce proceedings went underway, there were talks that Janet could receive up to 200 million dollars based on the prenup she signed. However, money was never her motivation for leaving him.
For Janet, holding her son and hearing him coo makes her happy. Even though she's doing it all without the help of a nanny, Janet is happy with being a mother.
The working mother believes that if her mother and grandmother could raise their kids without a nanny, she can also do the same. However, when she has working engagements, there is always someone to look after him.
Please fill in your e-mail so we can share with you our top stories!