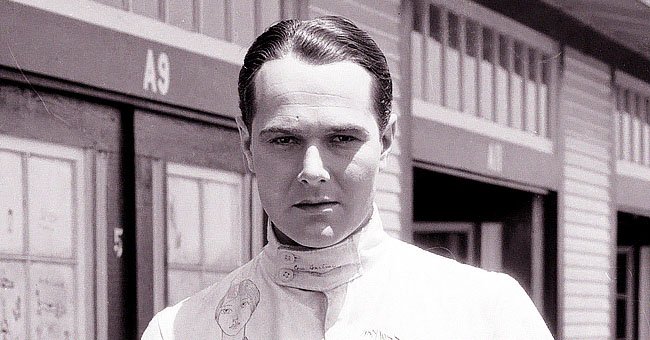 Getty Images
First Openly Gay Hollywood Star William Haines Was Told to Leave His Partner for Acting Career

William "Billy" Haines was a top movie star in 1930 due to his strong and unapologetic personality on the silver screens. When MGM issued him an ultimatum to choose between his career and his partner, he didn't think twice.
In Netflix's "Hollywood" series, a comment was made by Henry Wilson (played by Jim Parsons) about Billy Haines, the actor who was told to choose between his beloved one and his career, and he chose his lover.
It turns out that the tale is real. William "Billy" Haines, also called the "wisecracker," was a top Hollywood star who would often be seen at premieres and parties with his partner, Jimmie Shields.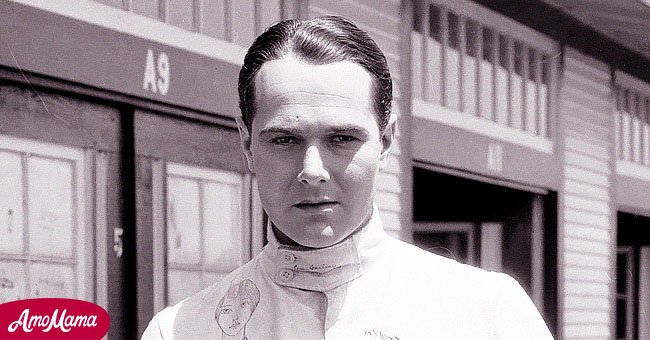 Popular American leading man of the silent era William Haines (1900-1973), circa 1935. | Source: Getty Images
Haine's openness about his
sexuality
was quite different from his contemporaries who were also homosexuals. At that time, homosexuality was a taboo subject and most gays would rather stay in cisgender marriages and pretend they were heterosexual.
Until 1930, his bold approach regarding his sexuality wasn't a problem, but the introduction of the Hays Production Code, a set of industry moral guidelines that the major production studios should comply with, changed everything.
The code was set after a number of scandals involving Hollywood stars happened in 1920. In the effort to rehabilitate Hollywood's image, the list of "do's and don'ts" and "be careful" was passed on by the Federal Trade Commission.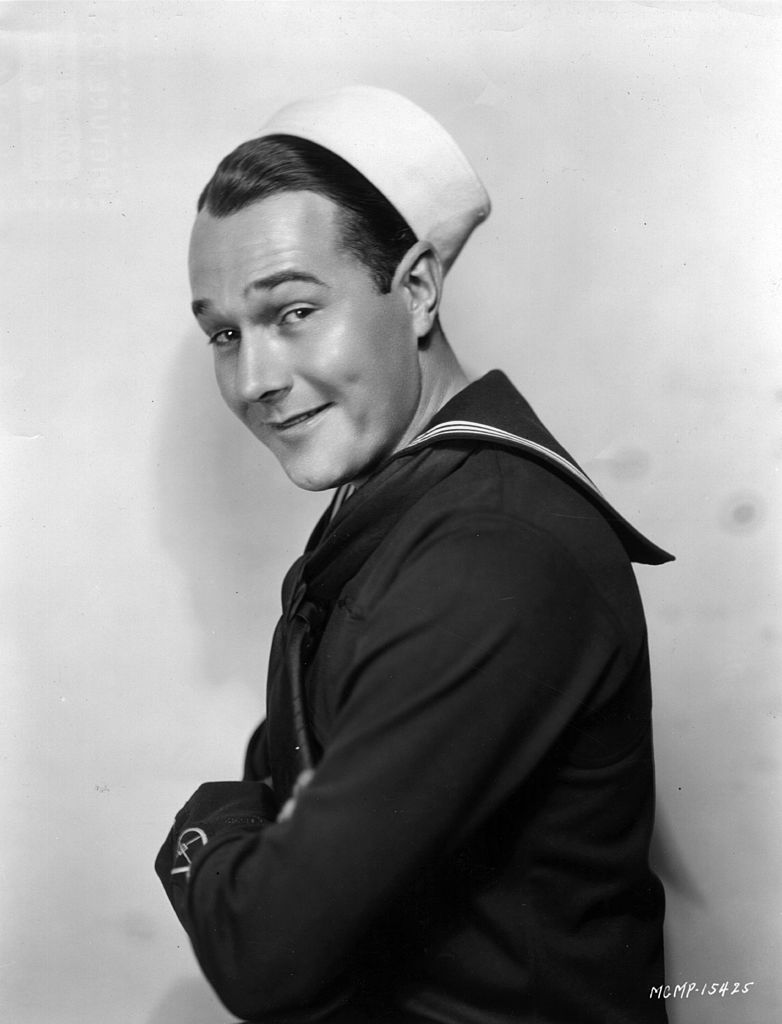 William Haines (1900 - 1973) the Hollywood star of 'Speedway' from MGM, circa 1927. | Source: Getty Images
The list included the prohibition of "homosexual behaviors." At first, Haines, due to his stardom status, was able to remove the clause from his contract and continue acting. However, when several of his movies didn't perform well at the box office, he was pressed to comply with the codes.
The actor, however, hit the stardom status because his "gayness" was part of his persona. According to William J. Mann, author of "Wisecracker: The Life and Times of William Haines":
"The 'wisecracker' [...] brought his very openly gay, unapologetic personality into his screen performances, even when he was playing ostensibly heterosexual."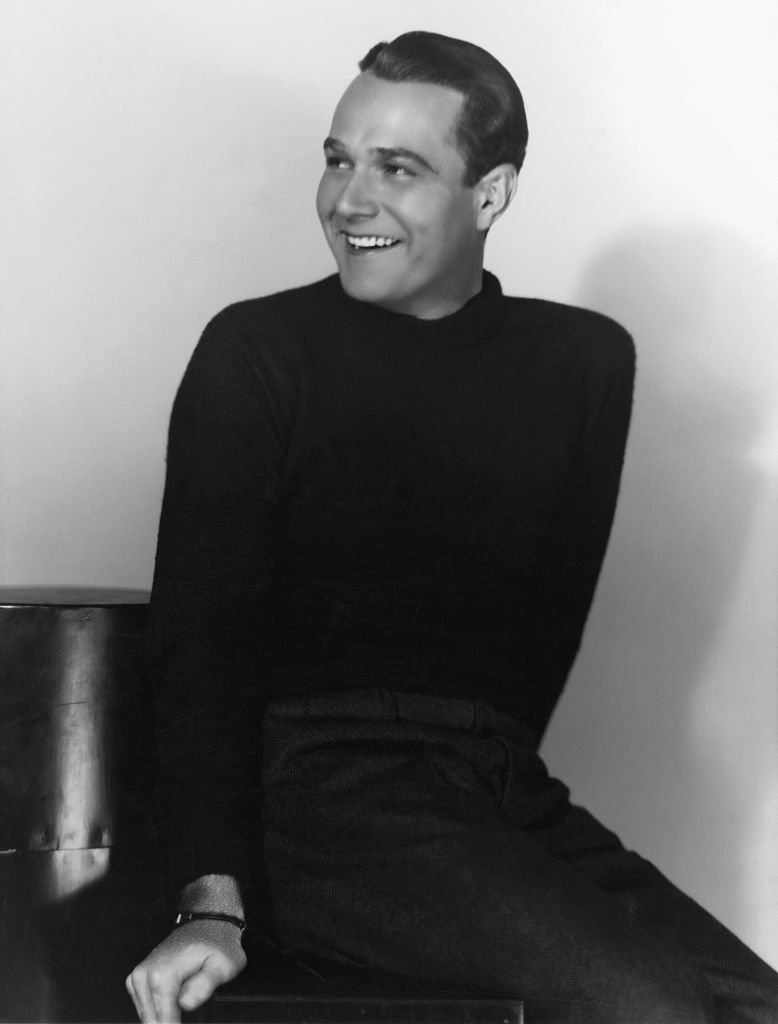 Portrait of the actor William Haines, circa 1930. | Source: Getty Images
He was definitely an example of authenticity and integrity in a time when there were no role models to follow. It makes sense that when MGM pushed him to choose between his marriage with Jimmie Shields and his career as a Hollywood actor, Haines wouldn't change to fit the expectations of others.
Even if that meant leaving behind a whole successful career. The author added:
"The fact that he was able to do that and become the top box office star of 1930, it's because he didn't pretend to be anything other than what he was, and the industry knew that he was gay."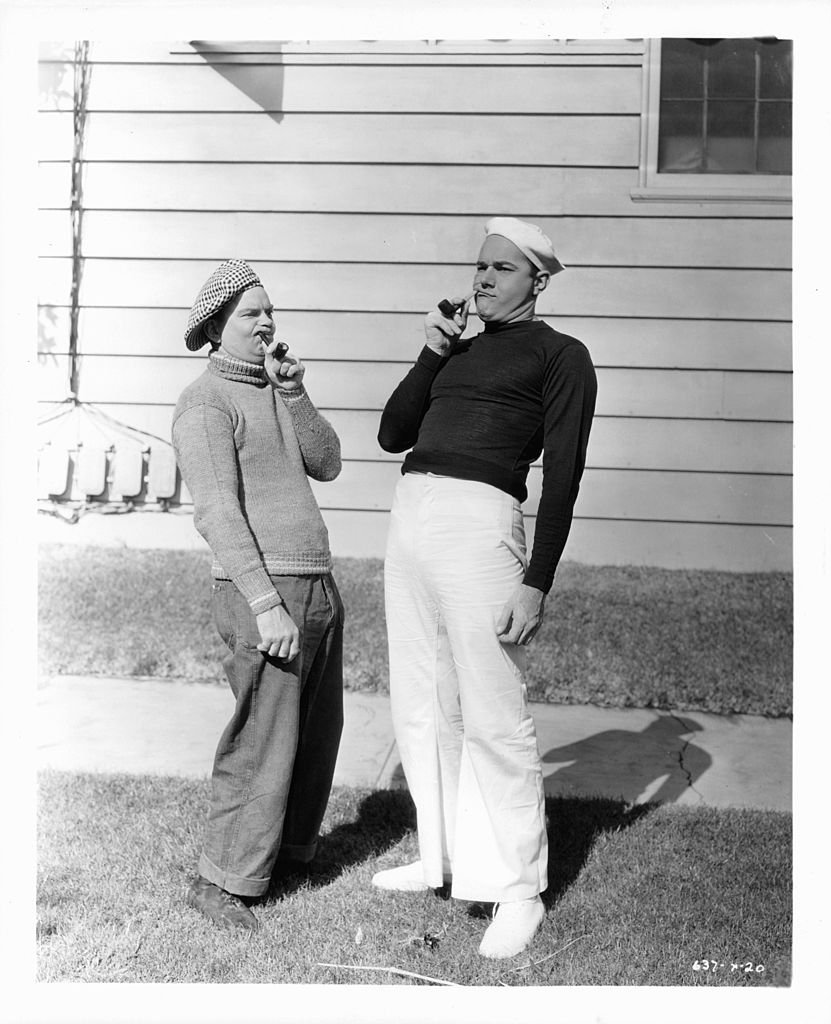 Cliff Edwards and William Haines holding pipes in a scene from the film 'Fast Life', 1932.| Source: Getty Images
The rumor went like this: Haines was called by one of the MGM producers to soften his "flamboyant gayness" on screen. However, since his movies weren't performing as well as they expected, he was given the ultimatum.
The producer Louis B. Mayer of MGM called Haines in his office and demanded the actor to find a wife and get married. His response? "I am married," and added that he would only give up his life partner Shields if Mayer gave up his wife too.
That, of course, never happened, so Haines walked away from his career in Hollywood, reaffirming his queer identity as part of who he was.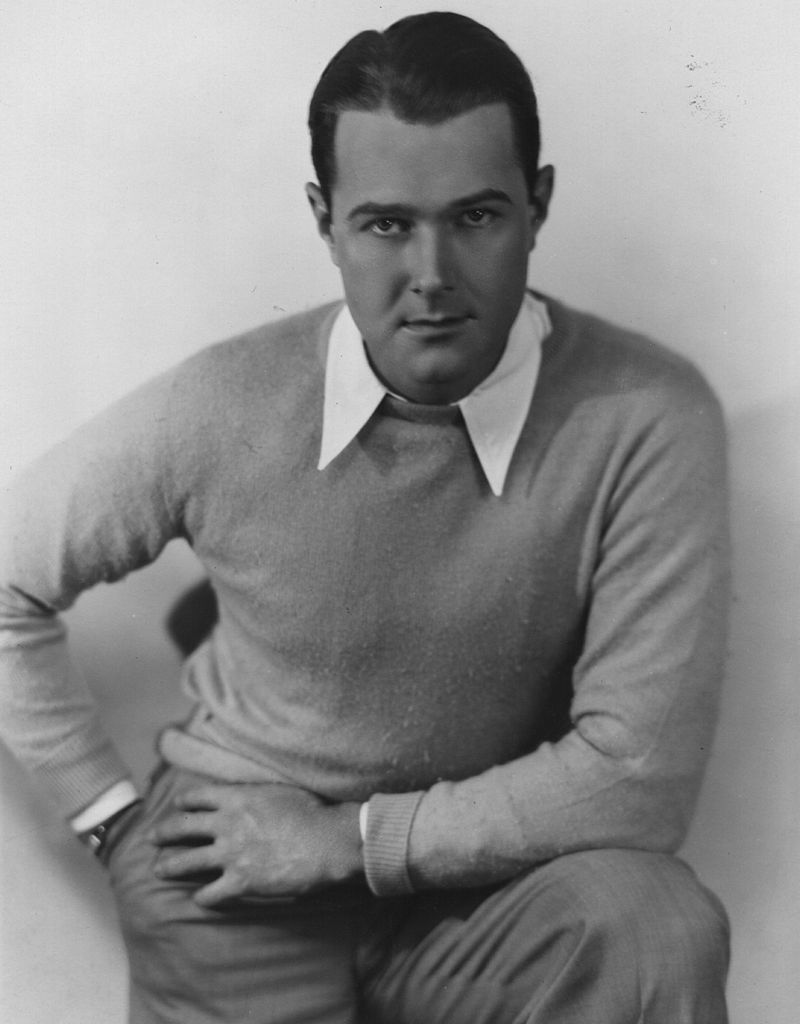 William Haines (1900 - 1973) the Hollywood star of 'Speedway' from MGM, circa 1933. | Source: Getty Images
Haines knew from a young age who he was. Born in a very small town in Virginia, Haines left home when was just 14 years old with an alleged "boyfriend." His runaway led him to New York City and some small modeling and acting jobs.
He won a contest in 1922 by Goldwyn Studios, which helped him to kick off his career in Hollywood. Later on, after he moved to Los Angeles, he crossed paths with Shields when he was on a trip to New York. They would be together for the next 47 years, becoming the first openly gay couple in Hollywood.
When Haines got fired for not complying with the new rules, he had to reinvent himself. He left his acting career and became an interior designer, almost by accident. Years before the incident, Haines was already a co-owner of an antique store.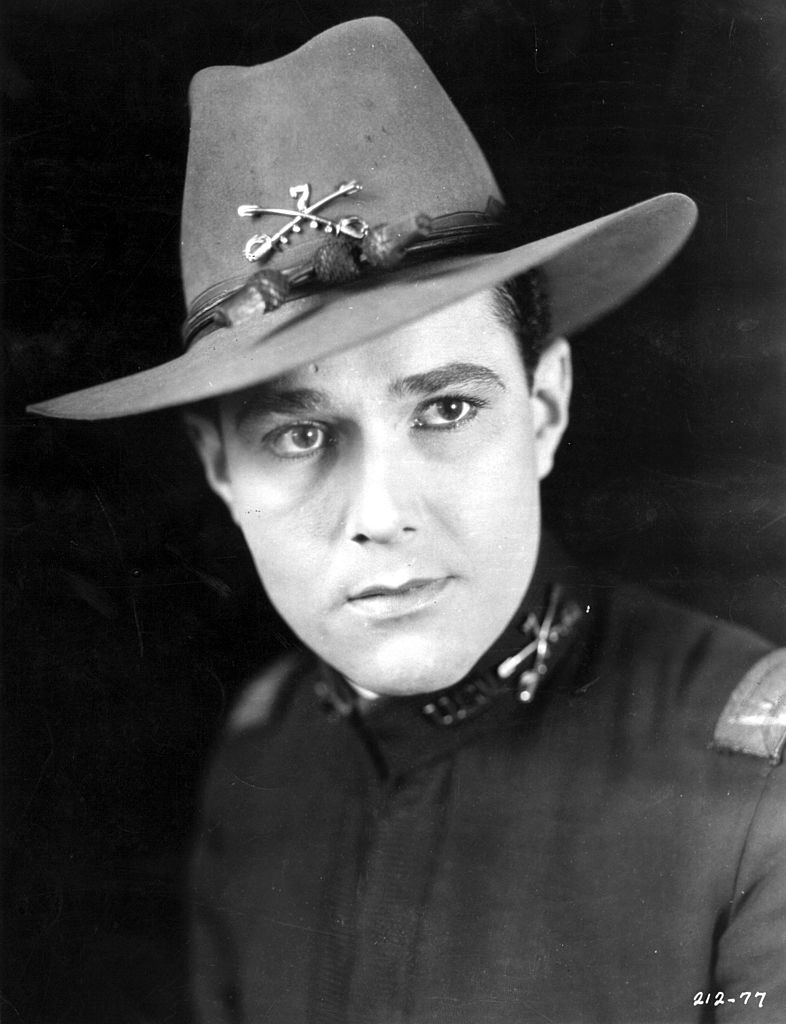 A publicity still 'The Denial', a film based on the novel 'The Square Peg' by Lewis Beach, and starring William Haines. | Source: Getty Images
His home had impeccable decor and it was practically a showcase of his talent. His good friend Joan Crawford became one of his first clients.
Crawford was his best friend and because she was a fan of his taste as a designer, she hired him for her first big project. She encouraged every other Hollywood friend to follow suit which led him to rub shoulders with big names such as Carole Lombard, as well as Nancy and Ronald Reagan.
Haines became such an established interior designer that he even turned down a comeback to the silver screens. Billy Wilder invited him to play a "waxwork" in "Sunset Boulevard," but he promptly refused.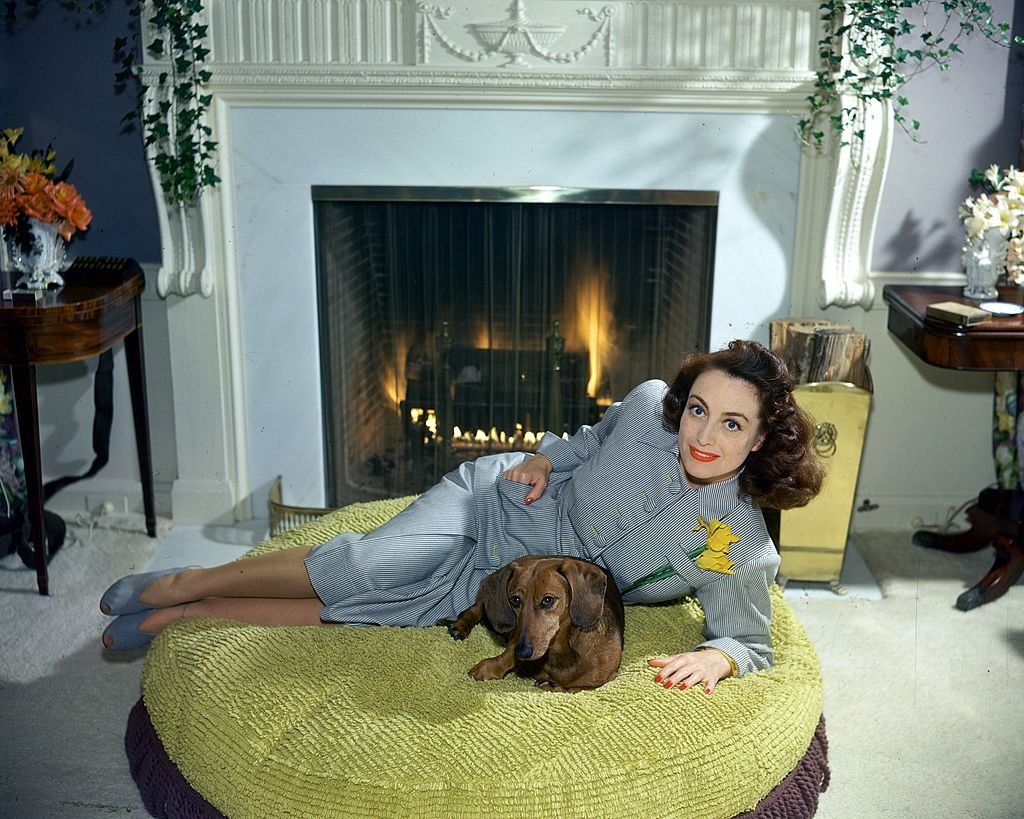 American actress Joan Crawford (1904 - 1977) poses in front of her fireplace at home with her pet dachshund, circa 1940. | Source: Getty Images
His unique and chic taste for design made him one of the most prominent names and references of design in Hollywood at the time. Haines would replace moody and dark furniture with colorful and refined low siting pieces, handpainted wallpapers, and English antiques.
Some movie directors incorporated Haines's aesthetic into their films too. The former actor's personal art collection was used in the film "Gone with the Wind." In Netflix's "Hollywood," a scene of George Cukor's dining room that was decorated by Haines was shown.
Haines and Shields' love story was far from perfect though. In 1936, a mob of white supremacists attacked the two men, making the headlines at the time. One can imagine, however, that they might have suffered other incidents that weren't known to the public.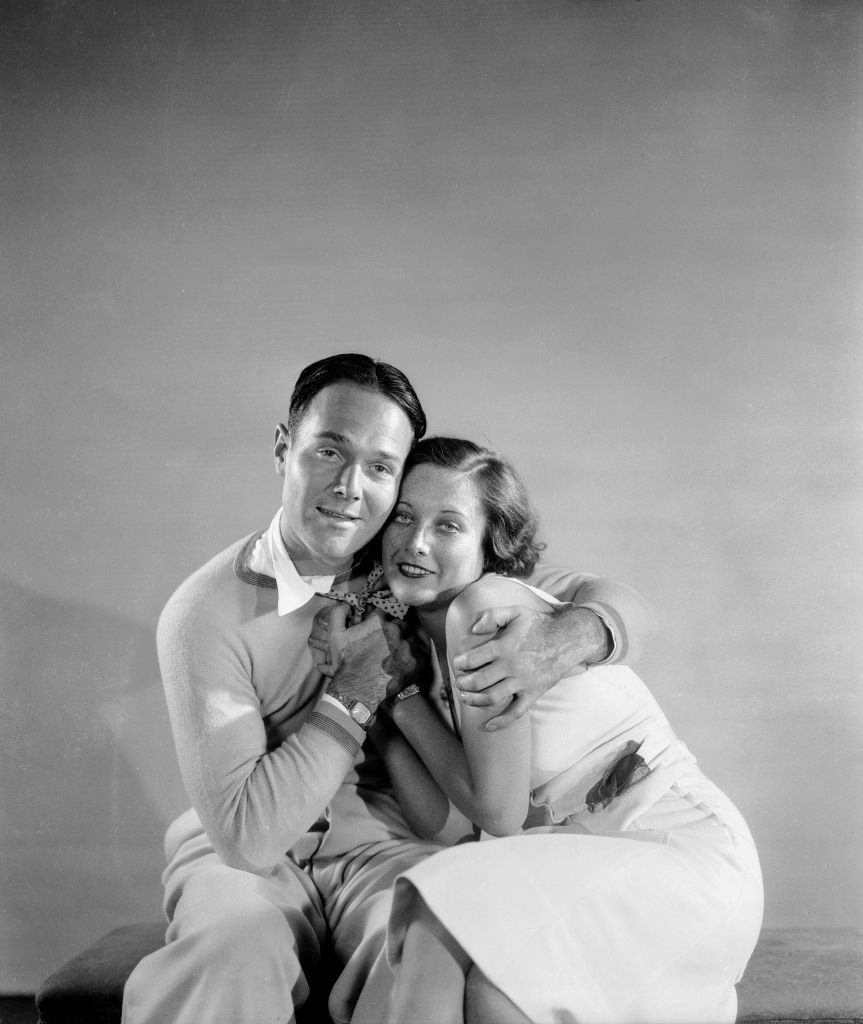 William Haines (1900 - 1973) and Joan Crawford (1904 - 1977) are the delirious lovers in 'Spring Fever', directed by Edward Sedgwick. | Source: Getty Images
Their beautiful love story ended after nearly five decades together when Haines passed away from lung cancer in 1973. His partner Shields couldn't stand the sorrow and took his own life, leaving behind a note saying that he couldn't go on without the man he loved.
After so many years, William Haines remains a legend and an example of authenticity. The author of his memoir said that maintaining his integrity and standing up for his truth made him recognize that there are more important things in life than material ones.
Haines laid the foundation and opened many doors for people in the competitive show business to live their truth and just be themselves.
Please fill in your e-mail so we can share with you our top stories!