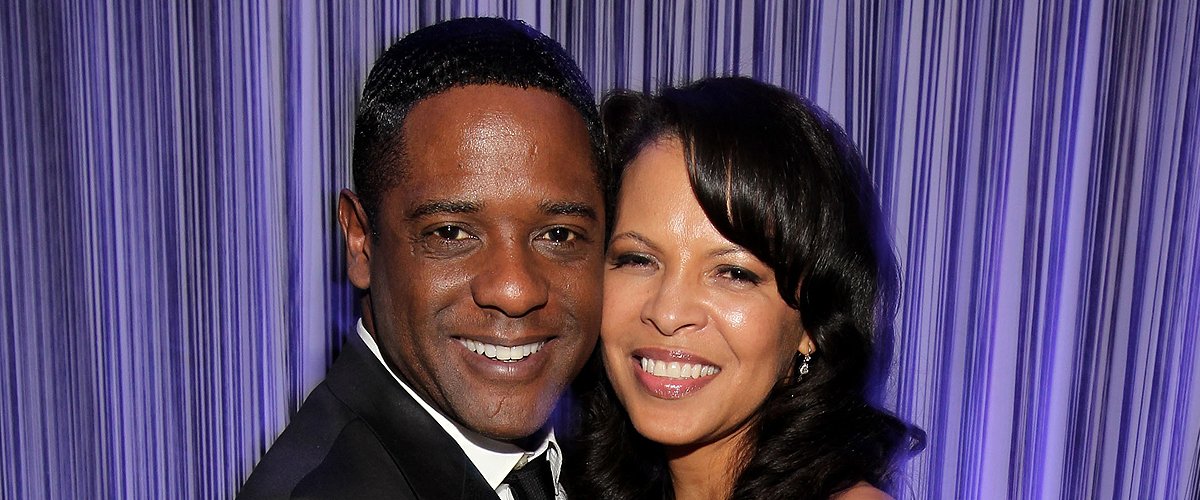 Getty Images
Blair Underwood Shows 3 'Incredible' Kids He Shares with Wife Desiree Who Filed for Divorce after 27 Years of Marriage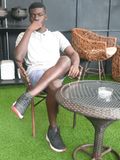 The just-concluded National Sons Day celebration was shrouded with emotions, as parents expressed love. Let's take a look at the heart-melting tribute American actor Blair Underwood left his sons.
At 57, it appears that American actor, Blair Underwood, has not aged a day. Despite being very popular, the Hollywood star has successfully managed to keep his family life private, leaving netizens curious.
Although he prefers privacy to publicity, Underwood still enjoys celebrating and appreciating his kids. He is a doting father to three children: Blake Underwood, Paris Underwood, and his only daughter, Brielle Underwood.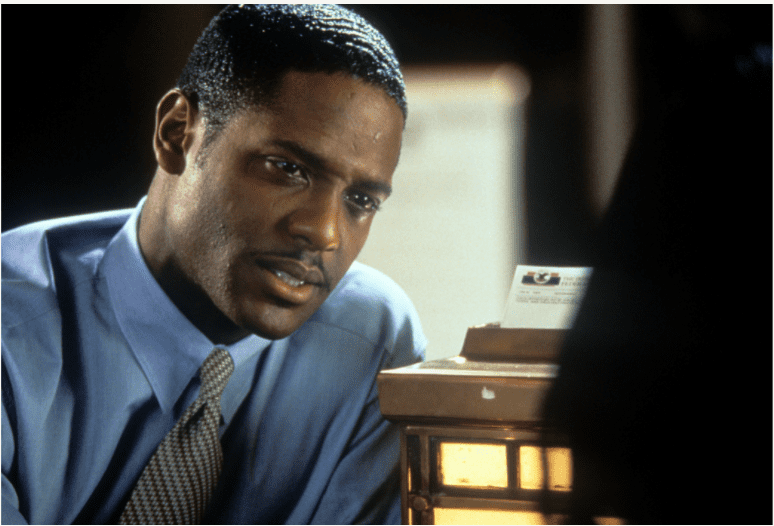 Blair Underwood in a scene from the film "Set It Off," circa 1996. | Photo: Getty Images
HAPPY NATIONAL SONS DAY!
On Tuesday, the world celebrated National Sons Day, and a host of celebrities celebrated their sons via social media posts, including Underwood. He took to his Instagram page to mark the occasion with an appreciation post for his boys.
His first post was to his first son, Paris. The actor updated his fans with four snapshots which consisted of throwback pictures of them together and images of Paris as a grown man.
Even though the photos were amazing, the words in the caption left many in awe. The proud dad noted that he marveled at his son's innate goodness, moral nature, and immense talent and added:
"I'm incredibly proud of you, Paris, for a litany of reasons. Wherever you're headed, your future remains bright. To my firstborn son, YOU GOT THIS! Love you Son."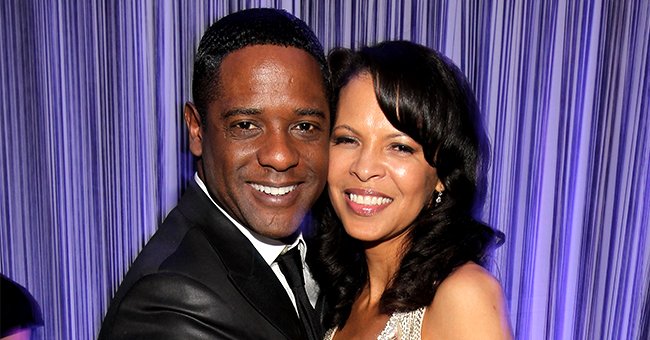 Blair Underwood and Desiree DaCosta at The Beverly Hilton hotel on January 16, 2011 | Photo: Getty Images
The "Madea's Family Reunion" star serenaded his second son, Blake, with lovely words in the second post. Like he did in the first, he shared pictures of Blake as a child and a grown-up. Few of the snaps contain some of their fun moments together.
Words that followed Blair's posts revealed how proud he was of Blake. He made it known that his son brought focus, determination, strength, passion, and intelligence to everything he did. The actor wished Blake well, urging him to continue building his legacy.
NATIONAL DAUGHTERS DAY
The 2021 National Sons Day came a few days after National Daughter's Day was celebrated. While several parents made it a point to show off their gorgeous daughters, Blair recently revealed that he didn't get the opportunity.
However, he made things right by giving a lovely honorary post to his only daughter, Brielle. Two days ago, Blair posted a series of pictures that showcased the close bond he shares with his daughter.
Some of the shots contained childhood pictures of Brielle posing with her star dad, while others showed Brielle as a beautiful grown woman. In the caption, Blair wrote that it was never too late to celebrate his daughter, adding:
"The first time I saw your face, you melted my heart. May you continue to grow, explore, evolve and thrive. I love you, sweet! #HappyDaughtersDay."
THE MOTHER OF BLAIR'S KIDS, DESIREE DACOSTA
The talented actor shares his three children with his former spouse, Desiree Dacosta. Like her ex-husband, Dacosta is quite recognized by many, with several achievements to her name.
She is majorly famous for being an assistant to renowned comedian and actor Eddie Murphy. Dacosta and Murphy worked on movies like "Harlem Nights," "Another 48 Hours," and "Boomerang." The mother of three also worked on the 1995 Television documentary, "Inside The White House."
INSIDE BLAIR AND DACOSTA'S MARRIAGE/DIVORCE
Blair and Dacosta walked down the aisle in 1994. Throughout their time as husband and wife, the latter always showed support towards her man's career. During an interview, the actor once revealed that Dacosta was why he took a role in "Sex & The City."
According to the icon, when the offer came, he spoke to his wife about it, and without hesitation, Dacosta encouraged him to take on the role. Blair remained grateful for her advice as that character was one of the most iconic in his career.
The couple stayed married for years, battling storms together, but on May 30, they surprised the world when they revealed that they were getting a divorce after 27 years of marriage. Netizens have since wondered the reason for their split, with no one the wiser to date.
Blair and Dacosta's divorce was confirmed after they released a joint statement. In the written information, the pair said their most significant achievements as a couple were their children.
Furthermore, the statement mentioned that the actor and his ex-wife were going to stay best friends and co-parents for the sake of their kids. They also vowed to respect each other and continue with their lives separately.
Blair and Dacosta's divorce broke the hearts of netizens, as the former had given a detailed explanation on how he would treat his wife in a 2008 interview for Oprah's website. The actor was an ardent believer of love and drew inspiration from his parents, who had been married for 48 years.
Blair learned to be there for his family and keep them safe whenever his father was not around. He planned to carry those traditional teachings into his relationship and marriage to Dacosta.
Blair said: "I took this role to heart when I was young and feeling my way around my relationship with my wife-to-be, Desiree. I wanted to be her rock, her protector. If she had a problem, I wanted to solve it. I thought that's what was expected of me."
Regardless of everything happening with the family right now, the world is optimistic that the couple will keep to the words written in their joint statement.
There would be no custody battle between the pair as none of their children are minors. Their first child, Paris, has a degree in Business Management from the University Of Southern California; he also seems interested in making music.
He had worked as a radio host and street team assistant director. Meanwhile, Blake and Brielle are doing well in their respective fields, as they all come from one big accomplished family.
Please fill in your e-mail so we can share with you our top stories!