Blair Underwood and Desiree DaCosta Announce Their Separation after 27 Years of Marriage
Blair Underwood and Desiree DaCosta's 27-year-old marriage has ended. The couple announced their separation via a post on social media. 
Blair Underwood and Desiree DaCosta tied the knot in 1994 and made vows to be with each other till death do them part. However, 27 years after, the couple has decided to go their separate ways. 
On Sunday, Underwood shocked fans with a post on his Instagram page. The post did not have a caption, but it had a message from the couple.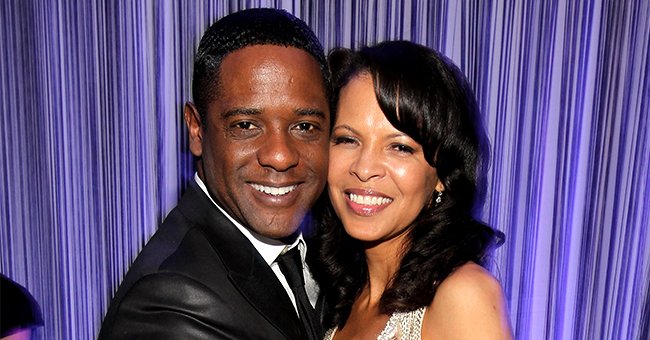 In the message, Underwood and DaCosta announced their decision to end their marriage. It was not a decision taken lightly. The couple revealed they reached it after giving it a lot of thought, praying, and working on themselves individually and collectively. 
Although DaCosta and Underwood are going their separate ways, they said their journey these last 27 years has been incredible adding:
"Our proudest achievements are our incredible children. Three souls to which God entrusted us. We continue to be awed & humbled by the blessings of parenting."
They emphasized that they have always put their children's best interests ahead of theirs and will continue to do so. as they continue to be the best of friends and co-parents. 
They also vowed to have the utmost respect for each other as they begin their new chapters separately. Finally, DaCosta and Underwood concluded their announcement by thanking everyone for the support received over the years. 
He realized he needed to let DaCosta solve her own problems and support her rather than try to be the one to solve them for her.
Privacy is key for couples going on their separate ways, and DaCosta and Underwood humbly requested for it to be accorded to them at this time. They also asked for understanding as they go through these changes. 
The couple's split is coming after their relationship went through many evolutionary changes in recent years, with Underwood reportedly trying to figure out the best way to support DaCosta. 
He once revealed in 2008 that he wanted to be her rock and protect and help her solve any problem she had. The "Dear White People" actor believed that was what was expected of him as her husband.
However, he realized he needed to let DaCosta solve her own problems and support her rather than try to be the one to solve them for her. 
Underwood is also a dedicated family man and once expressed his eternal gratitude to DaCosta. However, all good things must come to an end, and so it has for their marriage. 
Underwood and DaCosta's three children are sons Paris and Blake and daughter Brielle. All three kids are adults, and there will be no need for any custody hearing.