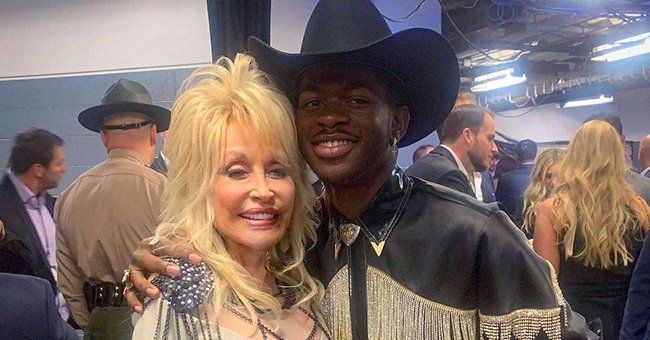 Instagram @dollyparton
Dolly Parton Reveals She Feels 'Honored' after Lil Nas X Covers Her Song 'Jolene'

Dolly Parton has recently shared her thoughts on Lil Nas X's cover of one of her most famous songs, 'Jolene.' She announced her feelings on social media and praised Lil Nas X's talents in the post.
Hearing Dolly Parton's songs done by anybody else but Dolly Parton could have been a disaster. Still, according to Parton, the cover done by Lil Nas X was far from disappointing and was something she was happy about.
Lil Nas X responded to Parton's posts, which she made on both Twitter and Instagram, revealing how shocked he was that the legendary singer had listened to his cover and had taken the time to respond to it.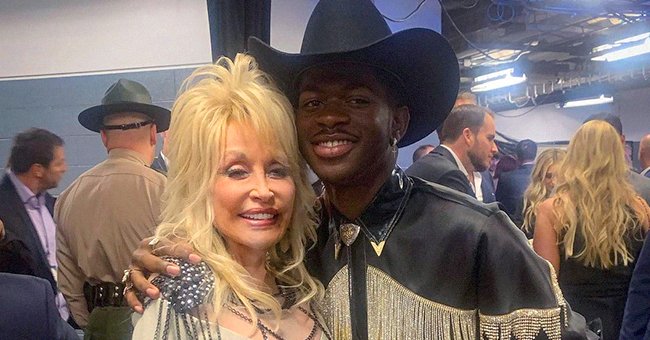 Dolly Parton and Lil Nas X pose together for a picture posted on Dolly Parton's Instagram page | Photo: Instagram @dollyparton
"BBC RADIO ONE"
On September 21, Lil Nas X made his debut performance at BBC Radio One's "Live Lounge," He spent an evening performing music from his album "Montero" and covering old favorites from other artists.
Lil Nas X revealed to Andy Cohen that did not intend to perform "Jolene" and was supposed to do a Nirvana song. Still, after goofing around in rehearsal with "Jolene," he decided to go for it and perform that song.
He also said that because of his history with country music, he thought doing a Dolly Parton song would be better than doing a country song. He also revealed that he thought a song about a man being sung by a man was something "really cool."
When performing the song, Lil Nas X revealed he had chosen it because he found it both beautiful and sad. He said he wanted to try singing it with his stamp of uniqueness. This performance comes after Lil Nas X released his album "MONTERO" in September when Drake released "CLB."
PARTON'S REACTION
While the crowd watching Lil Nas X's live performance loved the rapper's rendition of an old country favorite, nobody was sure how arton would feel about it, even though she had the opportunity to feature on Lil Nas X's break out single, "Old Town Road."
However, fans didn't need to wonder for long about how she would feel as she took to two of her social media pages to congratulate Lil Nas X on his performance and ensure that the world knew that she loved it.
Parton said she was excited to hear he had covered her song, and she listened to it immediately. She also said she loved Lil Nas X and was "honored and flattered" that he had chosen to cover her song.
LIL NAS X'S REACTION
Many fans reacted to Parton's posts about the cover and expressed their love for both artists. However, there was one reaction to her post on Twitter that was both funny and wholesome.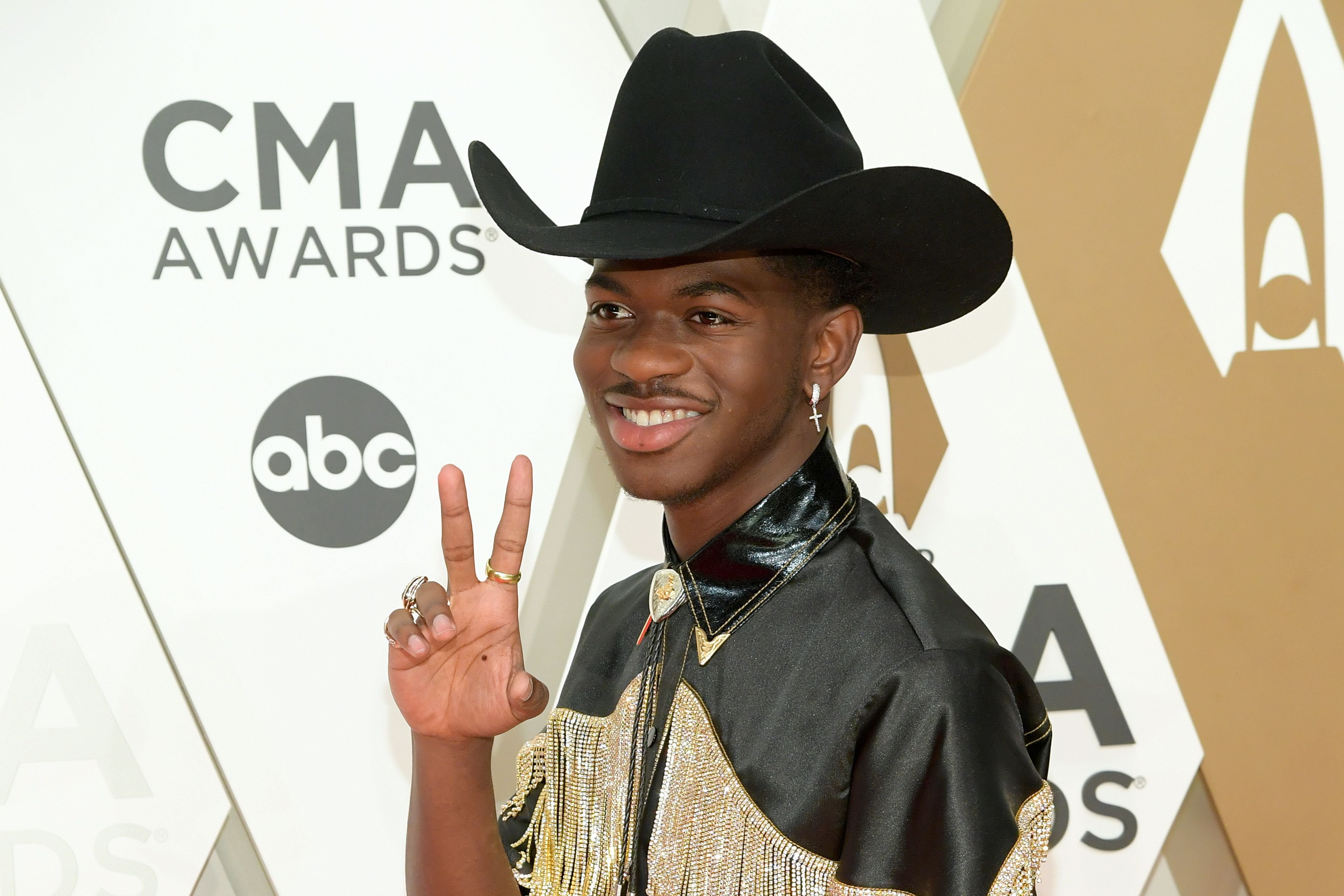 Lil Nas X attends the 53rd Annual CMA awards in Tennesse, 2019 | Photo: Getty Images
Lil Nas X, who was not expecting any response from Parton on his performance, retweeted her tweet in reaction to the performance, with the simple but impactful caption: "Holy [expletive]."
The two artists have known and supported one another for quite some time, so it comes as no surprise that they would once again show their love and support for one another in this instance.
Please fill in your e-mail so we can share with you our top stories!