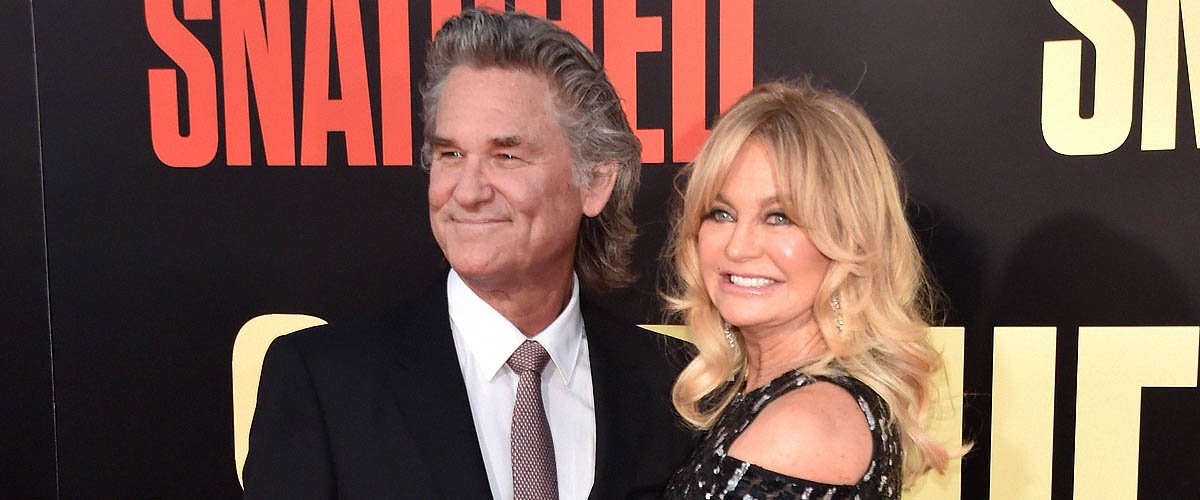 Getty Images
Kurt Russell and Goldie Hawn Explain after Almost 40 Years of Living Together They Don't Want to Get Married

For most people, the ultimate culmination of a relationship is marriage, but for Goldie Hawn and Kurt Russell, even after four decades together, marriage has never been in the plans.
Goldie Hawn was born in 1945 and rose to fame when she appeared on the NBC comedy "Rowan & Martin's Laugh-in." Her role in "Cactus Flower" saw her bag a Golden Globe and an Academy Award.
Kurt Russell, on the other hand, began his career as a child actor, appearing in "The Travels of Jaimie McPheeters" when he was only twelve. He is also well known for his roles in "Escape from New York" and "The Thing," among many others.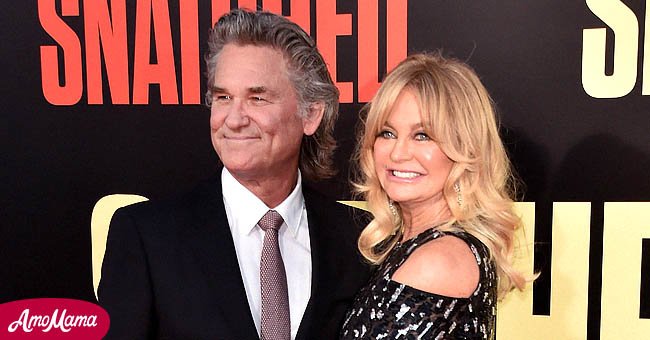 Goldie Hawn and her partner of four decades Kurt Russell. | Source: Getty Images
PREVIOUS MARRIAGES
When the two met in the early '80s, they both had their fair share of failed marriages. Hawn married her first husband, Gus Trikonis, in 1969 and had a run for seven years before they called it quit in 1976.
A month after dissolving her first marriage, she married Bill Hudson, with whom she had two children, Oliver and Kate. But the union, riddled with Hawn's numerous affairs, did not last long, and in 1982, they split up.
Russell married his first wife, Season Hubley, in 1979. The two had their first child, Boston, in 1980, but three years later, the couple split up, and Russell never married again.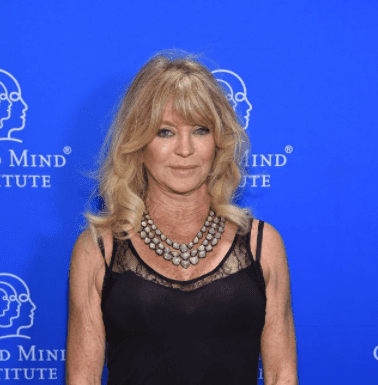 Honoree Goldie Hawn attends the Child Mind Institute's 2019 Change Maker Awards at Carnegie Hall on May 01, 2019 in New York City. | Source: Getty Images
HAWN AND RUSELL MEET AGAIN
Even though the two did not pursue a romantic relationship until the early '80s, they had met way earlier, in 1966, while filming "The One and Only, Genuine, Original Family Band." Hawn had been 21 and Russell 16.
They liked each other, but they had both been too young to pursue a serious relationship. Therefore, when they met on the set of "Swing Shift" in 1983, they were no strangers. Russell was quick to make his intentions known to the beautiful actress.
Russell was hungover and attempted a pickup line, telling Hawn that she had a great figure. He says the cheeky line could have gone so wrong, but the gracious Hawn simply answered with a "thank you."
One night after work, the two, pretending to meet up for a dance scene practice, went out on a date at the Playboy Club, where they chatted for hours on end. They then moved the date to Hawn's new house, but she did not have the key yet, so they ended up breaking in.
They said when the police arrived at the house, they were upstairs admiring the imaginary furniture. Oprah Daily reports Russell to have spoken to People about their first date, saying:
"We were in the imaginary bedroom when the police walked in because we had to break into the place to get in. That was our first date. We have lived together ever since."
Three years into the relationship, the couple welcomed their first and last child together, Wyatt. A year after the birth of their son, the two featured on "Overboard" as Dean and Joanne, an in-love couple. Hawn says whenever she forgets why they fell in love, they always rewatch the movie.
NO MARRIAGE FOR THE COUPLE
While most couples in long-term relationships look forward to one day walking down the aisle and making their union official, Hawn and Russell were set on not going down that road from the beginning of their relationship.
Hawn explained that their relationship was doing great. She says they are both in a perfect emotional state and are devoted, caring, honest, and loving towards each other, and in her own words, that really is all that matters.
The reason they chose to stay unmarried, however, boils down to their past failed marriages. Russell disclosed that with both of them meeting due to their divorces from previous partners, so it made more sense not to go down the same path.
However, their decision has worked in their favor. Hawn is of the opinion that if they did get married, they would have probably ended up divorced.
Speaking to Loose Women in 2016, Us Magazine reports the "Death Becomes Her" actress to have said in respect to their relationship:
"I would be long divorced if I'd been married. If you need to feel bound to someone, it's important to be married. I chose to stay. Kurt chooses to stay, and we liked the choice. What is marriage going to do?"
They had only one exception to the rule — they would only get married if their children were not on board with their no-marriage arrangement. So, when their children said they never wanted them to marry, they knew they had made the right choice.
Hawn also disclosed the secret behind their successful relationship, saying that everyone is responsible for holding up their side of the house and not leaving the burden to one party.
The couple, who has also featured on several films together, say that doing projects such as "The Chrismas Chronicles" together has played a massive role in helping them spend quality time and consequently stay closer.
DOTING PARENTS AND GRANDPARENTS
The Hawn-Russell clan is, despite being blended, one of Hollywood's most admired families. The couple together raised their four children — Kate and Oliver from Hawn's marriage to Hudson, Boston from Russell's marriage to Hubley, and Wyatt, whom they share.
However, besides being doting parents to their four kids, who are all in the acting industry, they are also grandparents, and they adore their grandkids just as much as they do their children.
They can often be spotted posing for photos with the little ones, including Kate's three children, Rani, Bingham, and Ryder, and Oliver's children Rio, Bodhi, and Wilder, as well as Wyatt's son Buddy.
A LOVE THAT CONTINUES TO GROW
Hawn and Russell may have gone against the grain and refused to comply with the societal pressure to marry, but they both admit that their love has been growing stronger by the day, and it will probably stay that way.
It goes without saying that they do not regret their decision to take the road less traveled and are happy they chose it.
Please fill in your e-mail so we can share with you our top stories!