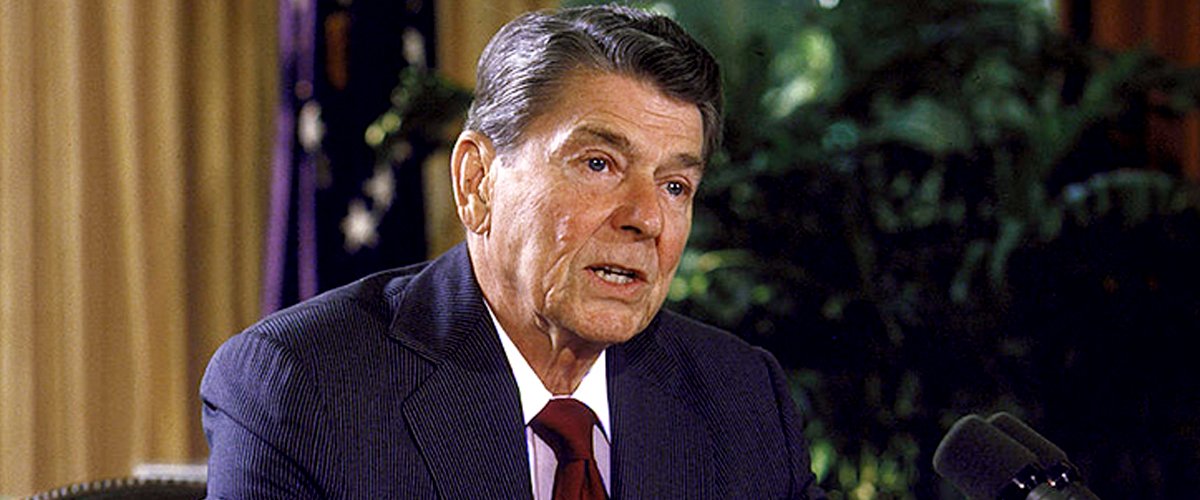 Getty Images
Ronald Reagan's Son Saw Worrying Signs of Coming Alzheimer While Father Was Stil in Office

In a memoir to celebrate what would be Ronald Reagan's 100th birthday, Ron Reagan said how he noticed that something was off with his father when he started to show signs of Alzheimer's disease during his presidency.
No one could ever imagine that the energic late president Ronald Reagan would be taken over by a devastating disease such as Alzheimer's.
The official diagnosis came two years after he left the White House, but during his presidency, Reagan started to show some signs. His son, Ron, shared in the book "My Father at 100: A Memoir," that he couldn't understand what his father had at the time, but he just knew that "something was off."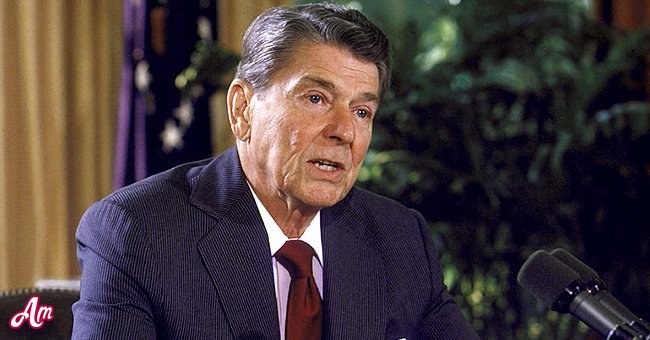 Ronald W. Reagan, looking serious as he announces his directive on South Africa in the Oval Office, in 1985. | Source: Getty Images
Reagan and his son Ron often had warm political debates when he used to visit his father at the White House. During one of the debates, Ron felt that something just wasn't right. He couldn't tell why, but he knew his father.
This niggling concern bothered Ron to the point that he'd spent a whole day at the White House watching his father. The son confirmed his worries when he saw Reagan reading note cards while he made phone calls. To Ron, those were the early signs of Alzheimer's.
During a visit to Mexico in 1989, Reagan fell off a horse and sustained minor injuries. The former president, however, underwent brain surgery two months later to remove some fluids that were a result of the horseback-riding accident.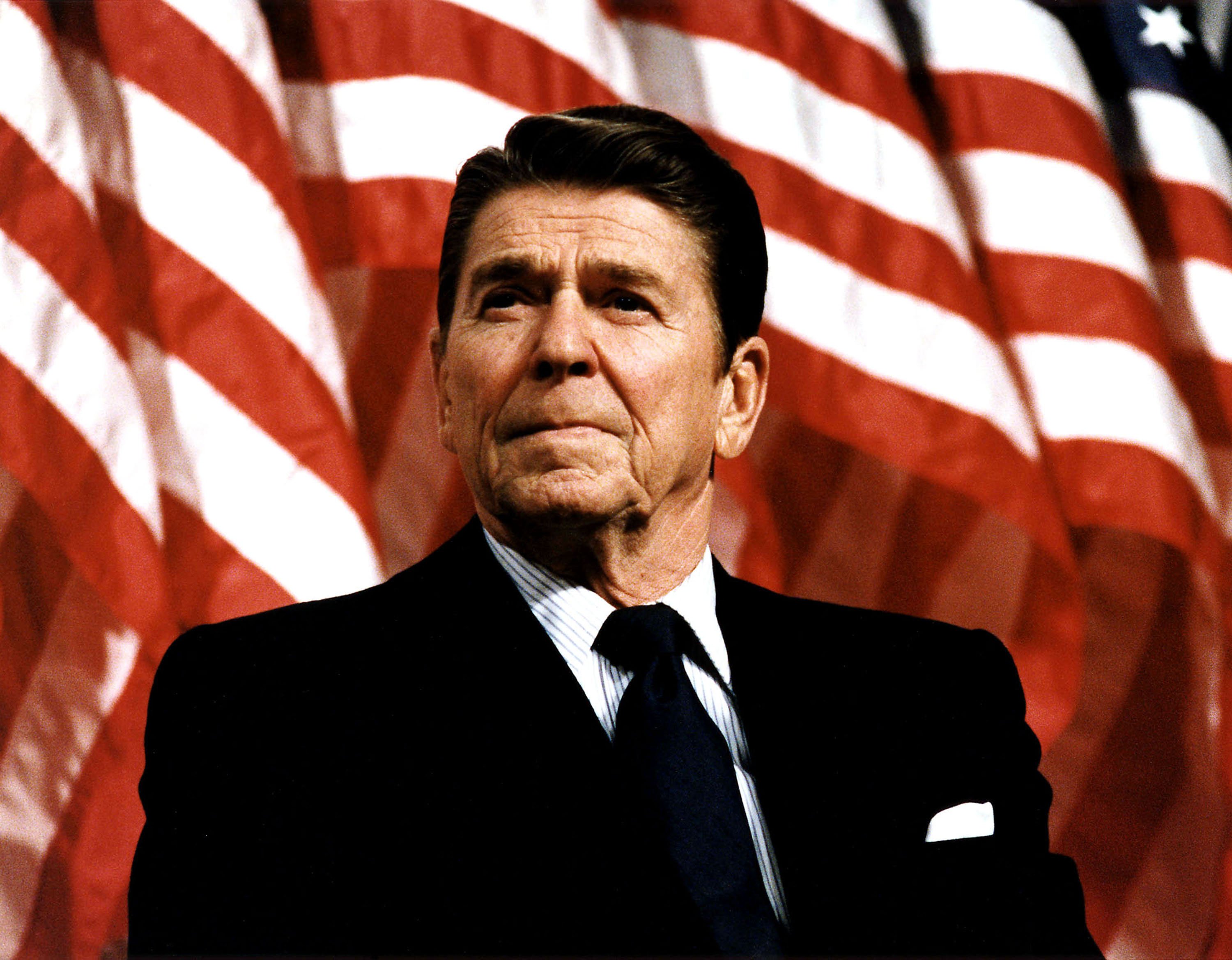 President Ronald Reagan at Durenberger Republican convention Rally, 1982. | Source: Getty Images
It's not confirmed whether the fluids in the brain had led to something else. However, in 1994, in an official letter to the world, it was announced that he had the disease.
Patti Davis, Nancy and Reagan's daughter, shared in her book "Floating In The Deep End," a book that mainly focused to guide caregivers who are dealing with someone stricken with Alzheimer's, that learning about her father's illness took her on a journey she knew nothing about.
Ronald Reagan, despite preaching "family values," had a tumultuous relationship with his own family. Prior to his diagnosis and his presidency, Nancy and Reagan had an estranged dynamic with their offspring.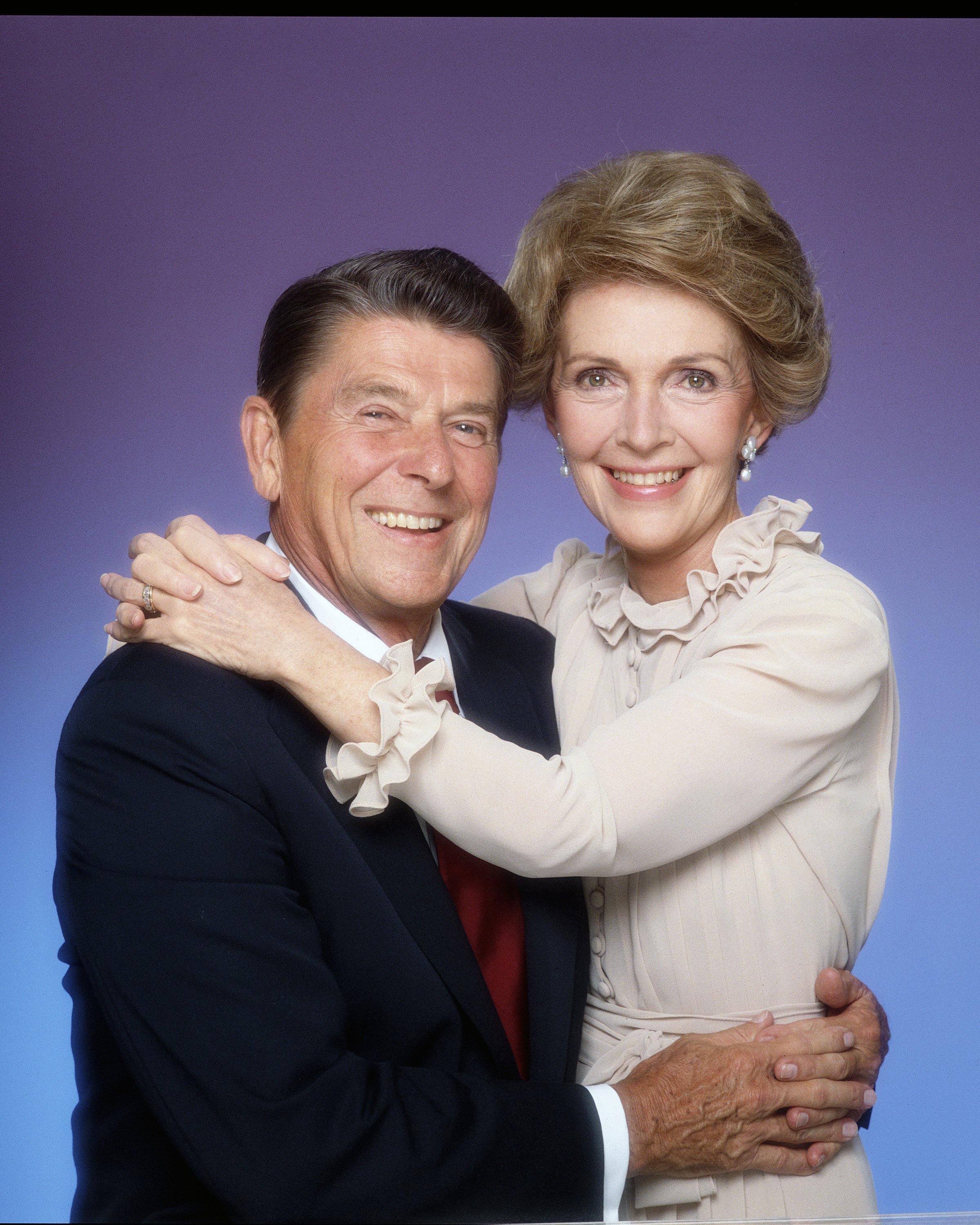 President Ronald Reagan and his wife Nancy pose for a portrait Session in January, 1981 in Los Angeles, California. | Source: Getty Images
According to Davis, most of her parents' attitudes, including neglecting their children's feelings and Nancy's prescription drugs abuse were for the sake of sustaining the "perfect family" image.
When Reagan was diagnosed with Alzheimer's, Davis was living in New York as what she describes a dark period of her life:
"It was just like everything I touched went wrong. I was really thinking I didn't need to be here. Like, who would miss me? I was emotionally tired."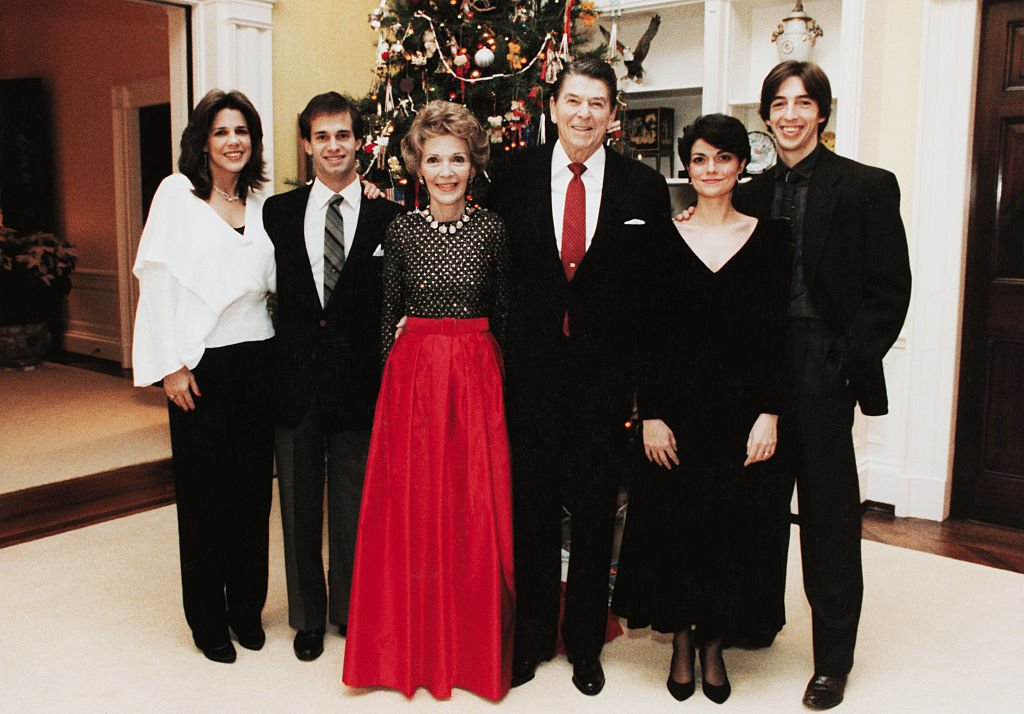 L-R: Daughter Patti Davis, Paul Grilley, First Lady Nancy Reagan, President Ronald Reagan, daughter-in-law Doria, and son Ron, 1983. | Source: Getty Images
When Davis learned about her father's illness. she thought at first that would take her farther down into the negativity and dark road. Instead, watching Reagan dealing with his disease somehow helped her to deal with her own problems:
"My father is facing this with such courage and such grace, and my despair paled in comparison to that. This was bigger than whatever I was going through."
Davis changed her life to be closer to her father and sought the opportunity to improve her broken relationship with her mother, former First Lady Nancy Reagan.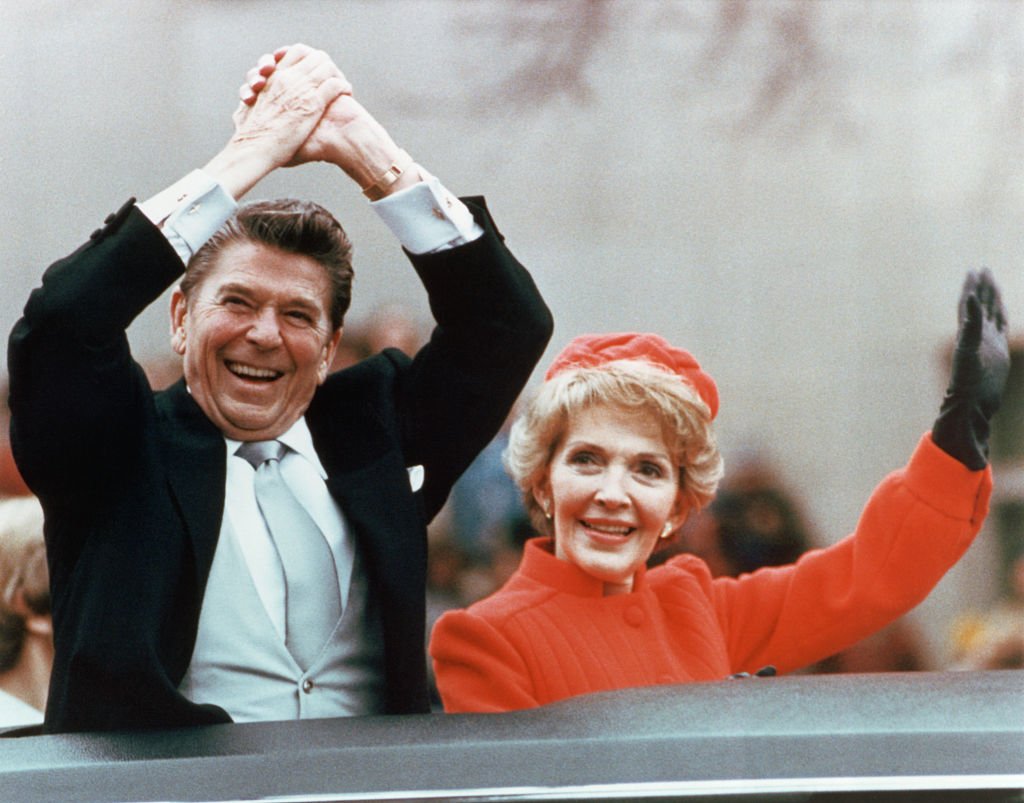 Ronald and Nancy Reagan waving and clasping hands in victory at Reagan's first inauguration, January 20, 1981. | Source: Getty Images
She also shared that she didn't only improve her communication with her mom, but also had the opportunity to learn more about her father and see him in a new light, a new perspective.
What would've often been seen as a burden brought a dysfunctional family together instead and gave each member of the Reagan family the opportunity to come to good terms with the past:
"The dynamics that were once in place don't need to define the future. I'd spent so many decades longing for what I was never going to get from my parents. Alzheimer's made me realize that I had to be the one to change."
The official family portrait of President Ronald Reagan, released by the White House, January 21, 1981. | Source: Getty Images
Davis recognized that her expectations of a father she had from Reagan were gone and she was given the opportunity to appreciate him just as he was; and as the disease took its toll on him, the more she learned about her father.
Ronald Reagan lived more than 10 years after his Alzheimer's was officially diagnosed and he died in 2004, at the age of 93 in Bel Air. Nancy Reagan passed away 12 years later, at the age of 94.
Please fill in your e-mail so we can share with you our top stories!
The information in this article is not intended or implied to be a substitute for professional medical advice, diagnosis or treatment. All content, including text, and images contained on news.AmoMama.com, or available through news.AmoMama.com is for general information purposes only. news.AmoMama.com does not take responsibility for any action taken as a result of reading this article. Before undertaking any course of treatment please consult with your healthcare provider.