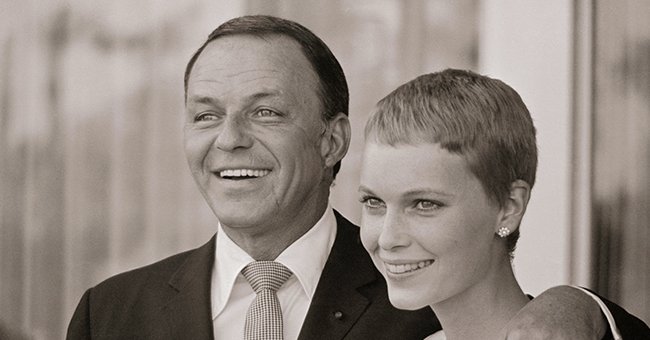 Getty Images
Inside Audrey Hepburn & William Holden's Smoldering Romance & Reason behind Their Split

Audrey Hepburn and William Holden had a short-lived love affair thanks to an obsession of hers. The shadow of what could have been ended up haunting them both for the rest of their lives.
Every once in a while, the universe orchestrates a great romance between two people, only to rip it to pieces in the next instant. That was the case for Audrey Hepburn and William Holden.
The two famous stars fell in love while Holden was married, and unlike many other affairs, it transformed into something unexpected.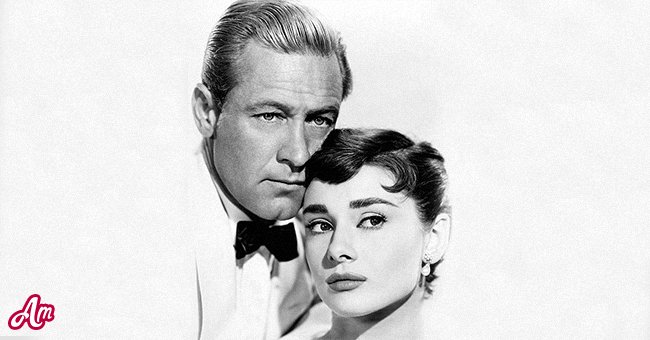 William Holden (1918 - 1981) and Audrey Hepburn (1929 - 1993) in a promotional portrait for "Sabrina," circa 1954. | Photo: Getty Images
Something that made Hepburn decide to throw all caution to the wind by asking that Holden leave his wife to be with her. He could not deny her, and neither did he expect that she would leave him in the manner that she did.
HOW IT ALL BEGAN
Everything that happened between Hepburn and Holden was documented in a book titled "Audrey and Bill: A Romantic Biography of Audrey Hepburn and William Holden." The book tells the full story of how she met Holden and how their love was sparked on set.
Hepburn was like royalty. She was Belgian-born and British-raised, the daughter of a Dutch baroness, while Holden was the offspring of a teacher and a chemist.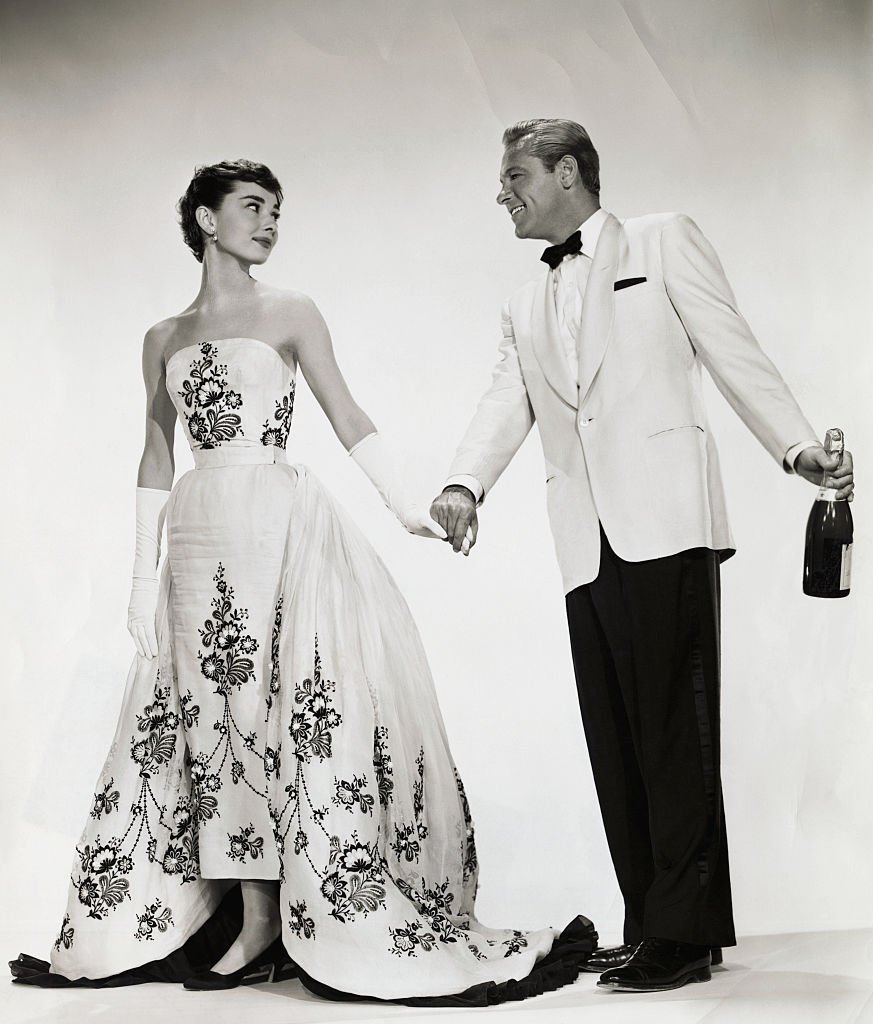 Audrey Hepburn and William Holden get into character as the ugly duckling-turned-beauty queen Sabrina Fairchild and charming millionaire playboy Linus Larrabee, respectively in "Sabrina" circa 1954. | Photo: Getty Images
The two met each other when they teamed up with Humphrey Bogart for the hit movie "Sabrina Fair." Hepburn was struck by Holden's charming looks, and she considered him "the most handsome man" she had ever laid eyes on.
They quickly bonded and soon started to meet secretly everywhere they could manage, including in his dressing room, picnics, and private dinners.
She began an affair with screenwriter Robert Anderson out of spite.
The talented woman referred to Holden as her "guardian angel" even though he had been married at the time to his wife and the bottle — he had a drinking problem.
WHY IT WAS HALTED
Their clandestine meetings quickly took on a new form shortly after they began. They Both fell in love with one another, and the bond was so strong that Hepburn requested that he leave his wife to marry her.
She would be tagged a homewrecker, but that was not enough to stop Hepburn, who had a goal in sight — becoming a mother.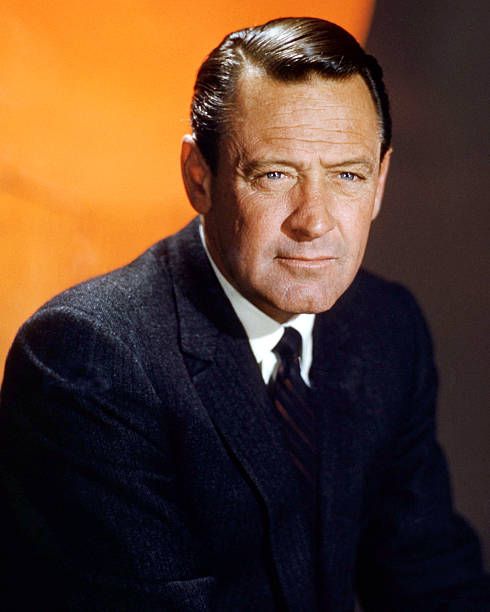 American actor William Holden circa 1965. | Getty Images
Holden promised to divorce his wife and proposed marriage to Hepburn, which she accepted because of her desire to have his children. According to the book,
"She told him she wanted three, maybe four, and would retire from the screen to raise them."
All that talk went out the window when Holden revealed that he could no longer father children because he had undergone a vasectomy.
Edward Z Epstein, the author of "Audrey and Bill: A Romantic Biography of Audrey Hepburn and William Holden," believes that the two would have gotten married if Holden could have kids because they loved each other very much.
However, Hepburn's desire to be a mother was too overwhelming. It was what made her end her relationship with Holden on the spot after he made his confession.
It broke her heart to do so, but she knew what she wanted, and love would not stop her from getting it. Holden was heartbroken by her rejection, but he refused to give up.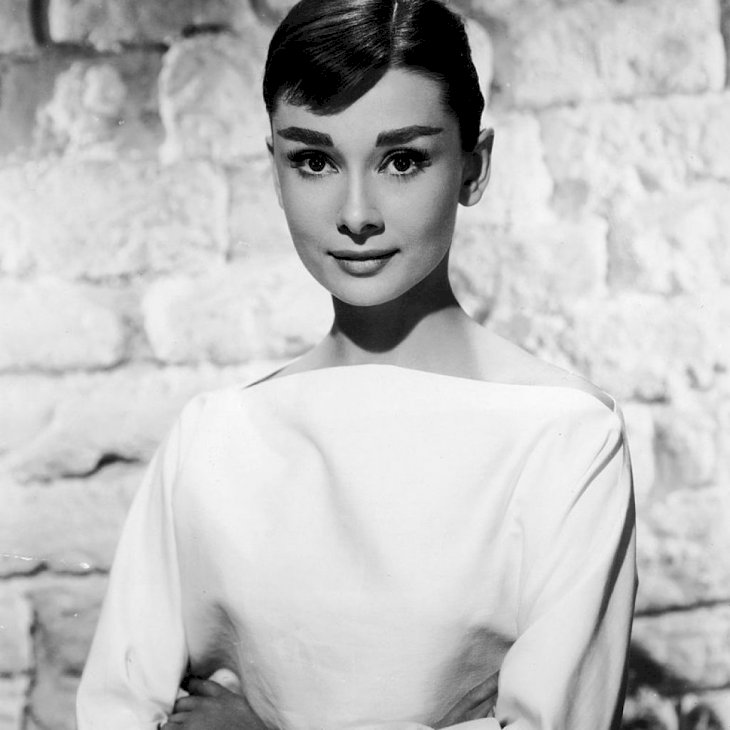 Portrait of Belgian-born American actress Audrey Hepburn (1929 - 1993) in a white long-sleeved dress, mid 1950s. | Photo: Getty Images
In a bid to win her back, he embarked on a series of public affairs with women from different countries. However, when he returned to Hollywood to boast of his exploits to Hepburn, she treated him like a sulking child, leaving him worse off.
HER OTHER LOVE AFFAIRS
Hasty to put Holden behind her and desperate to have her own family, Hepburn married actor Mel Ferrer. When Holden heard of it, he went on a world-class drinking spree, but that changed nothing.
Hepburn suffered in her attempts to give birth while with Ferrer. She suffered a stillbirth and a miscarriage before she was eventually blessed with her first son Sean in 1960.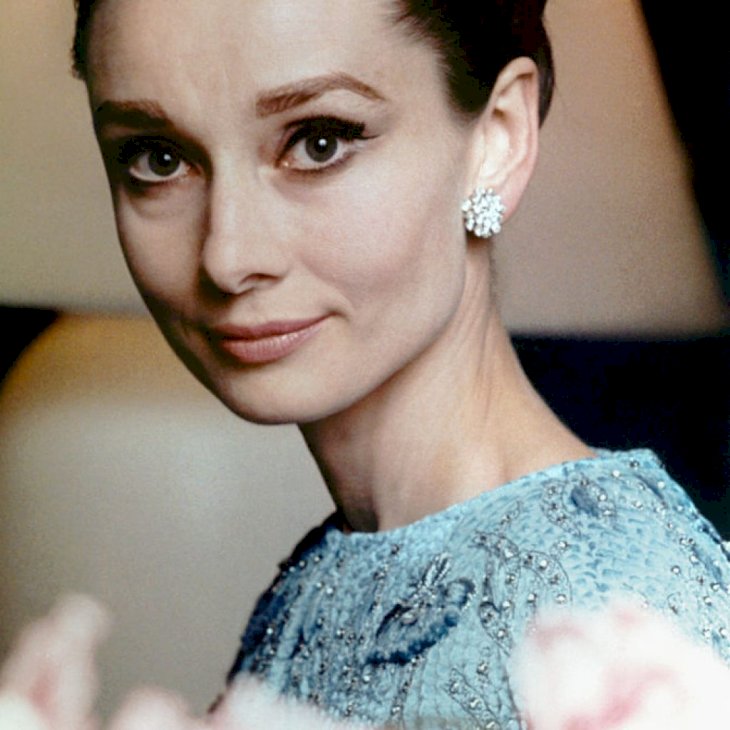 Portrait of Audrey Hepburn taken by Herbert Dorfman | Photo: Getty Images
After learning that her husband had been unfaithful, she began an affair with screenwriter Robert Anderson out of spite. She was reunited with Holden in 1961 when they teamed up to film "Paris When It Sizzles." It was a torturous time for Holden, who had to confront his demons.
His drinking kept interrupting the filming and their romantic scenes brought back old memories. He even tried to kiss her one day, but she firmly reprimanded him.
After her first child, Hepburn sought another and, to that end, got in bed with a Spanish prince. She miscarried the pregnancy and, after that, divorced Ferrer. A mere six weeks later, she was wife to aristocratic Italian psychiatrist Andrea Dotti.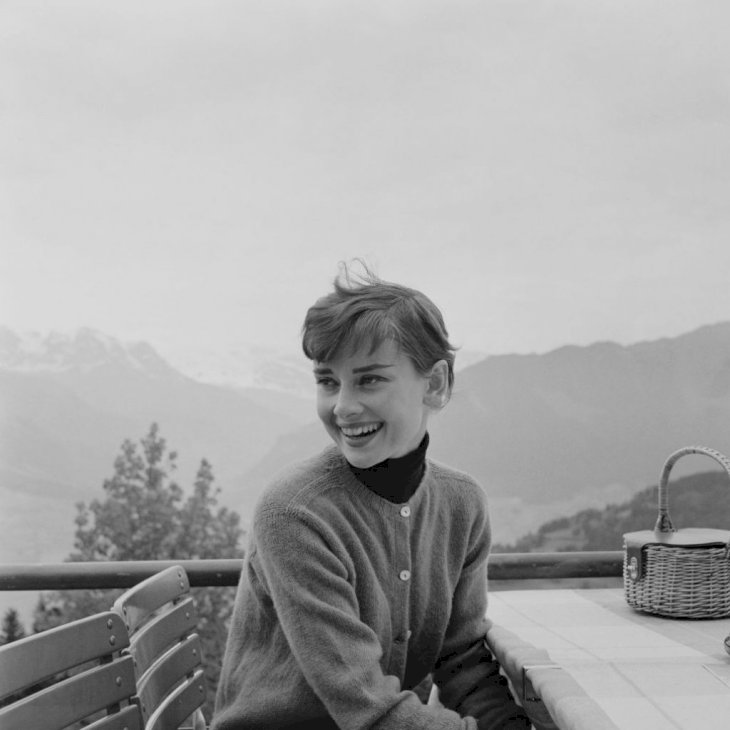 Belgian-born actress Audrey Hepburn (1929 - 1993) on the terrace of the Restaurant Hammetschwand at the summit of the Bürgenstock, Switzerland, circa 1955. | Photo: Getty Images
She got pregnant for him within six months of their marriage, but he was a notorious cheat. In 1970, Hepburn welcomed her son Luca. When Dotti's affairs became more than she could handle, she filed for divorce.
She disappeared from Hollywood for a decade after her divorce from Dotti only to resurface for a movie role, leading to another fling with a married man, Ben Gazzara.
After the filming ended, Gazzara returned to his wife, and she moved on, eventually finding love with Dutch actor Robert Wolders. She never remarried.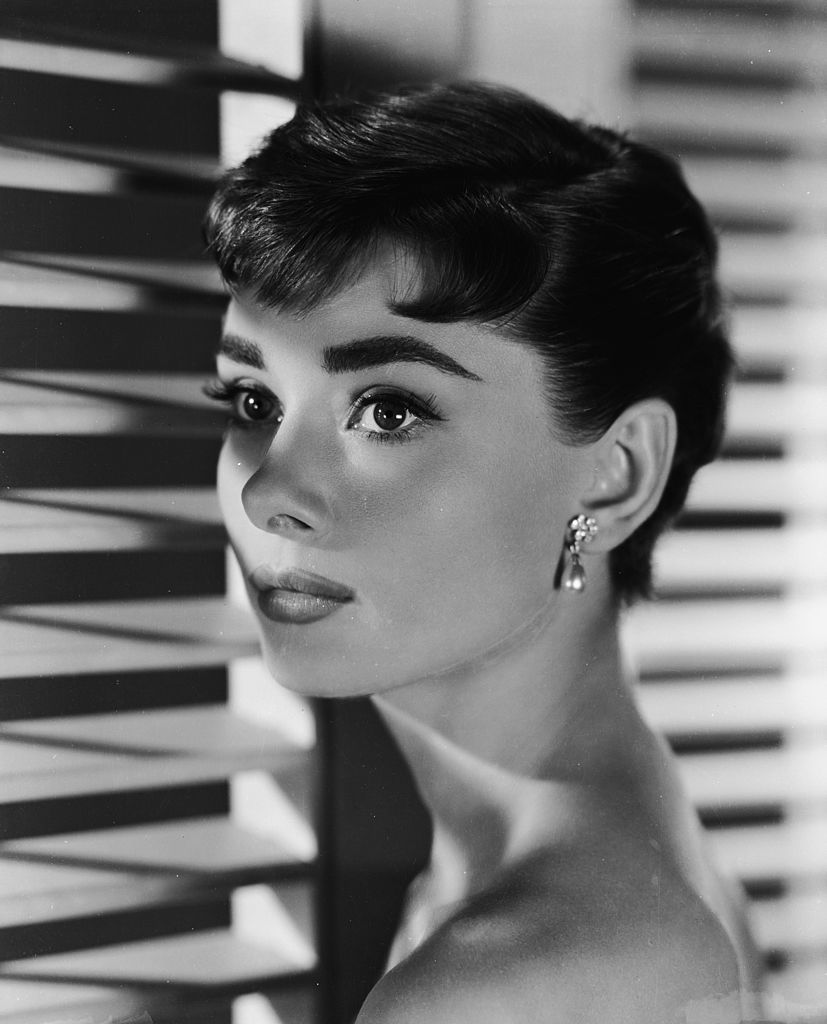 Audrey Hepburn pictured in "Sabrina" in 1954. | Photo: Getty Images
THEIR DEATHS
Holden never got over his love for Hepburn, but after their filming in the 60s, they never met again. He, unfortunately, bled to death in 1981 after he slipped drunkenly on a bedroom rug and hit his head on a table.
His body was not found until four days after. The death shocked Hepburn, but she kept on living. In 1988, she threw herself into philanthropy, becoming a special ambassador to the United Nations UNICEF fund helping children in Latin America and Africa.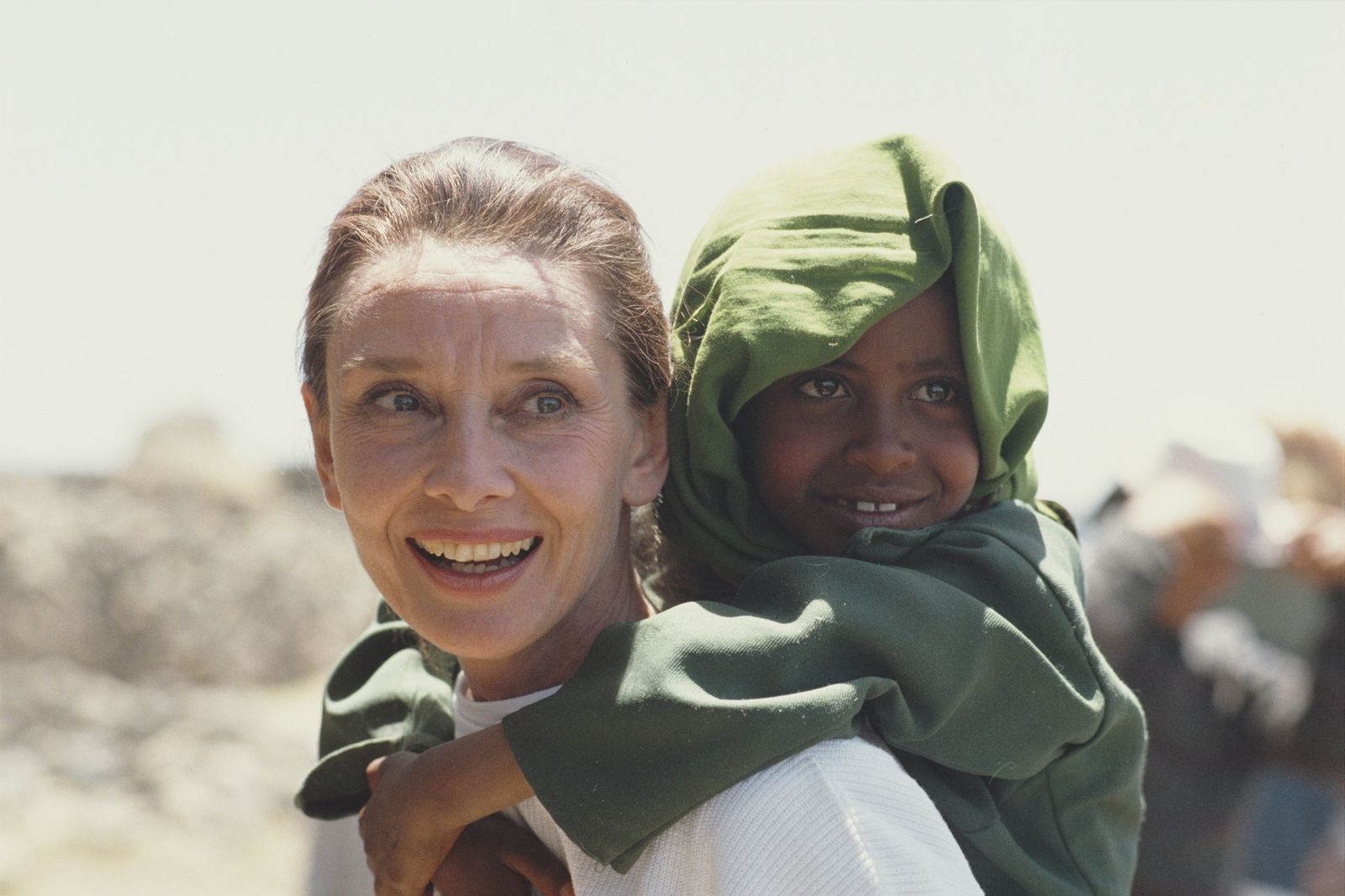 Audrey Hepburn carrying an Ethiopian girl on her back while on her first field mission for UNICEF in Ethiopia, on 16th March 1988. | Photo: Getty Images
The following year, she participated in her last movie, "Always." She passed away on January 20, 1993, in Tolochnaz, Vaud, Switzerland, from appendicular cancer. She was aged 63, the same age Holden had been when he passed away.
Please fill in your e-mail so we can share with you our top stories!