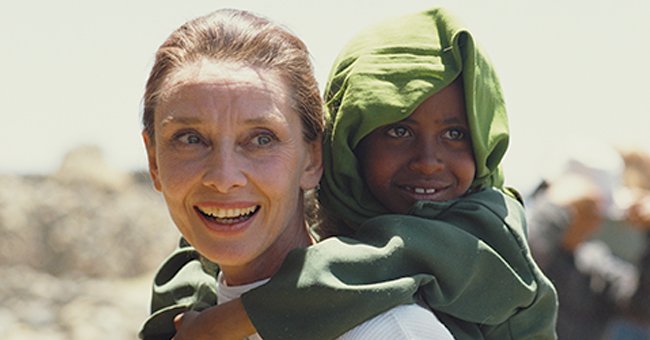 Getty Images
Audrey Hepburn's Son Luca Dotti Reflects On Her Strength and Courage as a Humanitarian
Audrey Hepburn's legacy as a humanitarian will live on in the new book titled "Warrior: Audrey Hepburn" which is scheduled to be published on September 28.
Audrey Hepburn's life was made up of much more than her iconic style and successful career in Hollywood. The British actress made a true impact through her humanitarian work that kept her busy until her death.
In the new book authored by Robert Matzen, Hepburn's dangerous and impactful work on the frontlines of UNICEF's projects is detailed, with her son Luca Dotti providing fresh insight into the other side of Hepburn's life.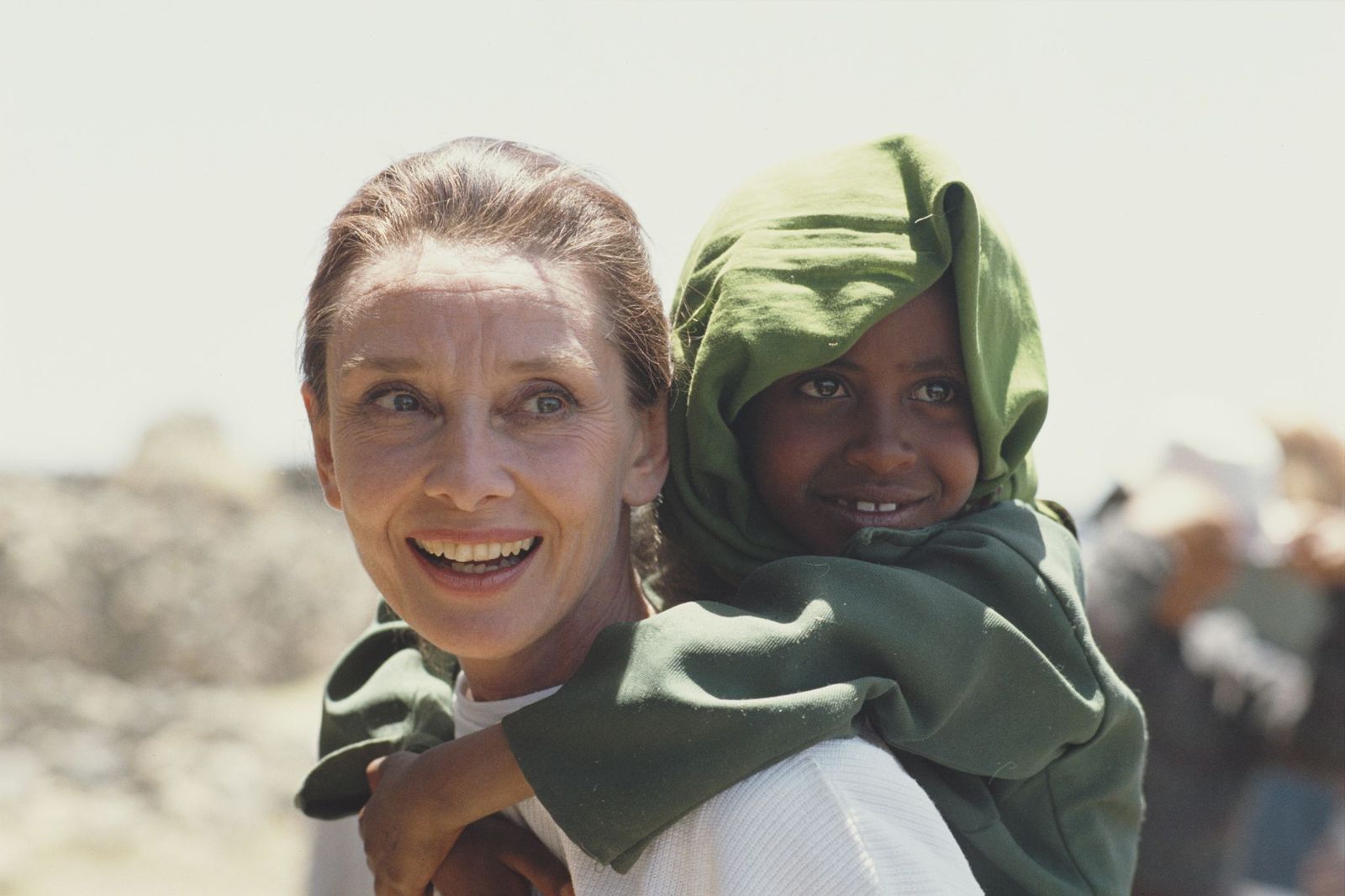 Audrey Hepburn carrying an Ethiopian girl on her back while on her first field mission for UNICEF in Ethiopia, 16th-17th March 1988.| Photo: Getty Images
HER SON'S STORY
Dotti, 51, wrote the foreword for the new book that centers around his mother's humanitarian work. Hepburn's son shared that the stories told in this book gave him a renewed appreciation for the actress's strength. He shared:
"Mum was more than a steel-butterfly; she was a battle-hardened badass, and Warrior: Audrey Hepburn finally tells that story."
Dotti revealed that Hepburn had always shared her stories about the work she did on her trips away but that the penned-down version of her exploits made them more real than ever before.
FULL CIRCLE
"Warrior: Audrey Hepburn" is ultimately concerned with telling the story behind Hepburn's pursual of humanitarian work. The famous Hollywood star survived a war, experienced the murder of her family, and came out the other side.
Ferrer is now walking in her grandmother's footsteps by continuing to work with UNICEF.
With her background giving her the necessary understanding, Hepburn invested her time and energy into helping those experiencing similar difficulties that she had as a child.
WORLD WAR II
Hepburn previously shared about her childhood years in the Netherlands, where Germany had moved in to take control during World War II. The actress elaborated on the terrible conditions they lived in, saying:
"We had no light, no heat, no water. We had no food because all the shops were closed."
The humanitarian opened up, saying that their lives were one of existence and survival, nothing more. Starvation was not an unfamiliar concept to Hepburn and her family during this time.
BEYOND HOLLYWOOD
With the fighter spirited cemented in Hepburn during her years surviving the war, she achieved great things as both actress and humanitarian, including a string of accolades in Hollywood.
Hepburn was also equipped with five languages as she fluently spoke English, Spanish, French, Dutch, and Italian. Unfortunately, the Hollywood star's life ended at 63 after she lost her battle with colon cancer.
The actress's work and legacy live on through her children and grandchildren. Emma Ferrer, Hepburn's granddaughter, born after she passed away, shared how she got to know her grandmother through those who did know her.
Ferrer is now walking in her grandmother's footsteps by continuing to work with UNICEF as she feels it is an important way to maintain a connection to Hepburn, despite her not being here in the flesh.
Please fill in your e-mail so we can share with you our top stories!