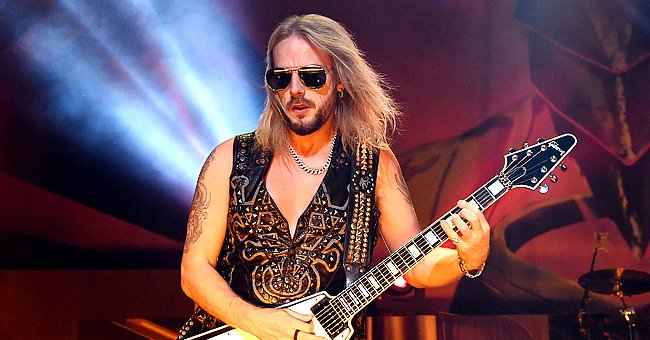 Getty Images
Judas Priest Guitarist Richie Faulkner Suffered Aortic Aneurysm during Live Performance

Metal band musician Richie Faulkner suffered a health scare late last month while performing live on stage. He had to undergo emergency surgery after his performance.
Richie Faulkner released an update to Ultimate Classic Rock.com concerning his medical condition on Tuesday evening, October 5, detailing the events leading up to him being hospitalized, writing:
"As I watch footage from the Louder Than Life Festival in Kentucky, I can see in my face the confusion and anguish I was feeling while playing 'Painkiller.'"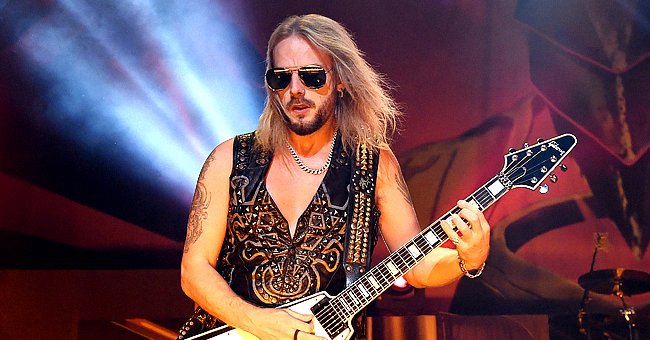 Guitarist Richie Faulkner performing on the final night of the band's Firepower World Tour at The Joint inside the Hard Rock Hotel & Casino on June 29, 2019 in Las Vegas, Nevada | Photo: Getty Images
He continued and said his aorta ruptured and spilled blood into his chest cavity, adding, "I was having what my doctor called an aortic aneurysm and complete aortic dissection."
Faulkner went on to explain that according to his surgeon, people who experience that kind of health crisis do not usually make it to the hospital alive.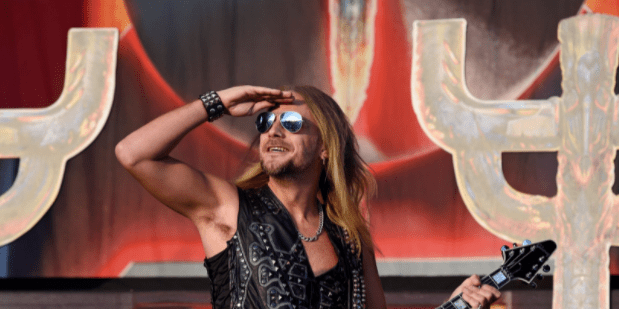 Richie Faulkner on stage at the Download Festival on March 11, 2019, in Melbourne, Australia | Photo: Getty Images
Notably, the rock star revealed he was transported to nearby Rudd Heart & Lung Center, where he underwent an emergency open-heart surgery that took more than 10 hours.
The procedure required parts of his chest to be replaced with mechanical components, to which he remarked and said he is made of metal now.
Despite beating the odds of survival, 41-year-old Faulkner still wonders whether he would have played until he collapsed if it were a full-on concert.
He explained he and his bandmates had a shortened set as Metallica was set to perform after them. Therefore, Faulkner cannot help but wonder if he would have held on long enough to reach the hospital.
The English native was admitted to the hospital on September 27, the day after the festival, which led the Judas Priest band to postpone the remainder of their US tour dates. His partner, Mariah Lynch, shared that he was stable and that he was tough, seeing that he managed to finish the show.
Faulkner himself disclosed that the heart condition was rather sudden as he had no history of heart problems, clogged arteries, or high cholesterol.
He said he is thankful to be alive, noting that he saw a dying man when watching the concert's tape. Nonetheless, he has a road ahead to recovery, assuring fans he would keep everyone posted about the process.
The star has been a member of the band since 2011, replacing longtime guitarist K.K. Downing. Faulkner has since performed on the group's two studio albums.
Please fill in your e-mail so we can share with you our top stories!