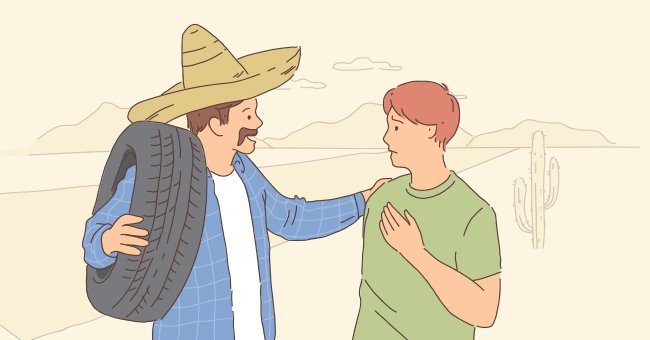 Amomama
Mexican Immigrant Helped Man Whose Car Broke Down on Highway for Free – a Story of Human Solidarity

A man's jeep breaks down in the middle of nowhere, and he waits for hours to get help. Unfortunately, to his dismay, nobody pulls over. That is until a Mexican immigrant decides to help in the spirit of human solidarity.
Vehicle breakdowns can be so frustrating without the added stress of being uncertain what to do if you experience one. Reddit user rhoner experienced three instances of vehicle trouble, and each time he faced the blow, he assumed someone would help him. Unfortunately, nobody did.
During one such breakdown, he revealed he spent hours on the freeway waiting and watching roadside assistance vehicles dash past him. The four gas stations he'd visited refused to loan him any gas and told him he could buy one gallon if he'd wanted. He almost lost all the hope in humanity until a van pulled over.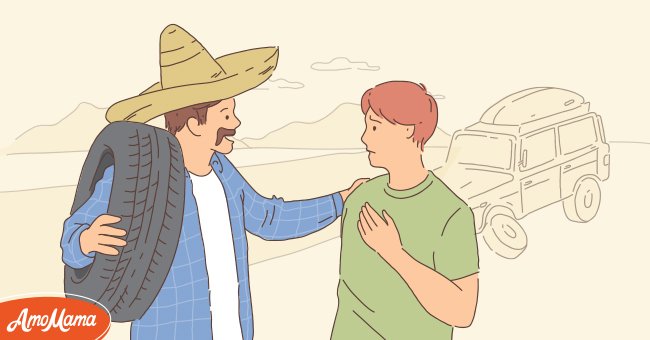 Mexican immigrant helps man fix a car breakdown | Photo: Amomama
A SMALL ACT OF KINDNESS GOES A LONG WAY
When someone lends a helping hand at such difficult times, it makes us realize everyone can be a hero. The Redditor reveals that was his biggest lesson when only immigrants would come to his rescue when his car broke down. He raved about how sympathetic the immigrants were, and while reminiscing about a particular blowout on the freeway, he said:
"But you know who came to my rescue all three times? Immigrants. Mexican immigrants. None of them spoke a lick of the language. But one of those dudes had a profound effect on me."
The Redditor waited for help for nearly four hours and was on the verge of giving up when a van pulled over, and a stranger bounced out. The stranger analyzed the situation and called out to his daughter, who knew English. The Redditor was awestruck when the guy told him he'd help him out.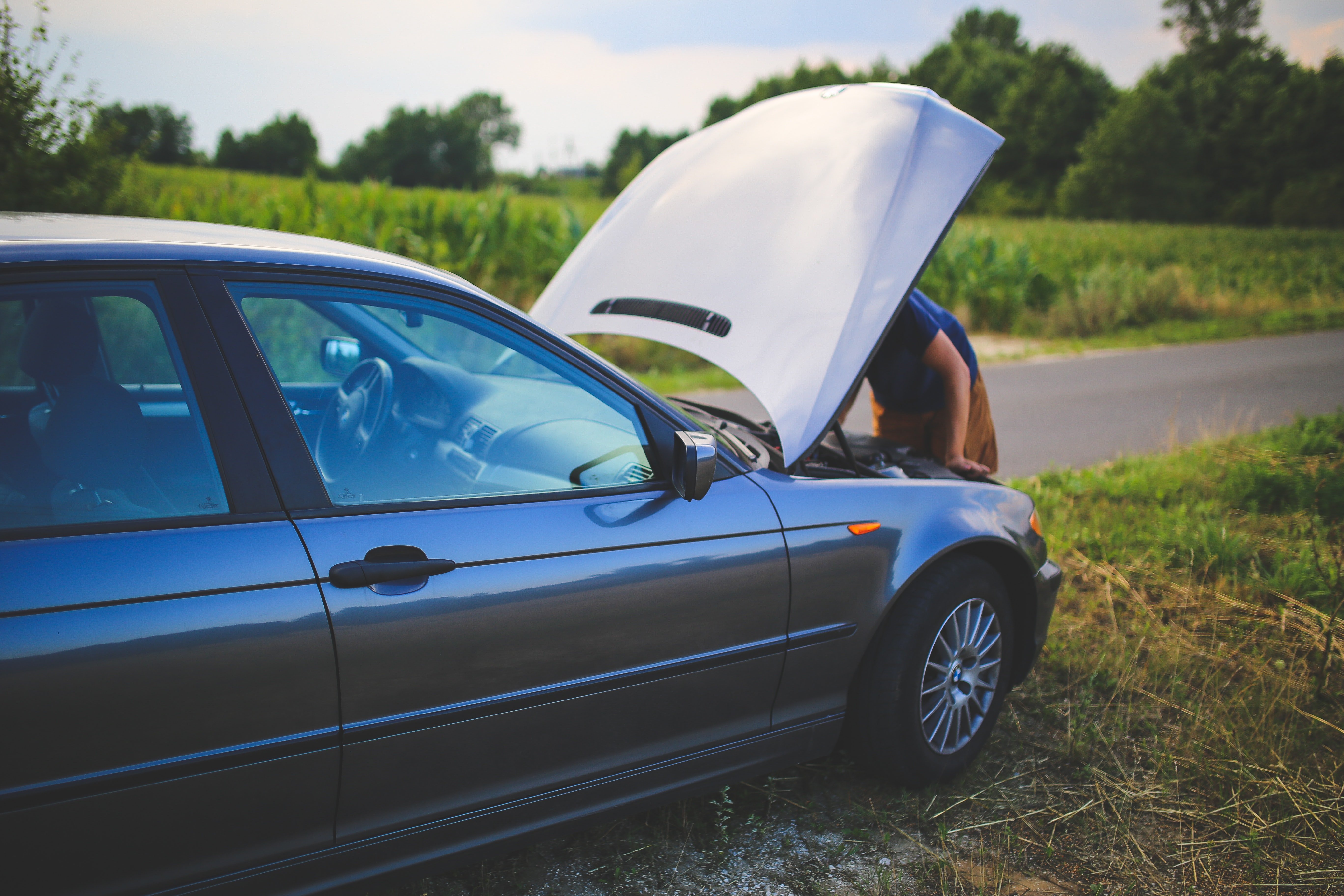 Man experiences a car breakdown | Photo: Pexels
WALKING THE EXTRA MILE TO HELP A STRANGER
Moments later, the Redditor and the Mexican immigrant fixed the car, and it was good to go. Redditor rhoner felt obliged and reciprocated the stranger's kind gesture with a $20 bill. However, the man refused to accept the money. The Redditor wrote:
"I tried to put a 20 in the man's hand, but he wouldn't take it, so I instead gave it to his wife as quietly as I could. I thanked them up one side and down the other."
As the family was about to leave, the immigrant's daughter asked the Redditor if he had lunch. And when he said he didn't, she gave him a tamale from their cooler. The Redditor was stunned by the family's warmth even though it was clear they were poorer than most. The biggest shock awaited the Redditor when he returned to his jeep.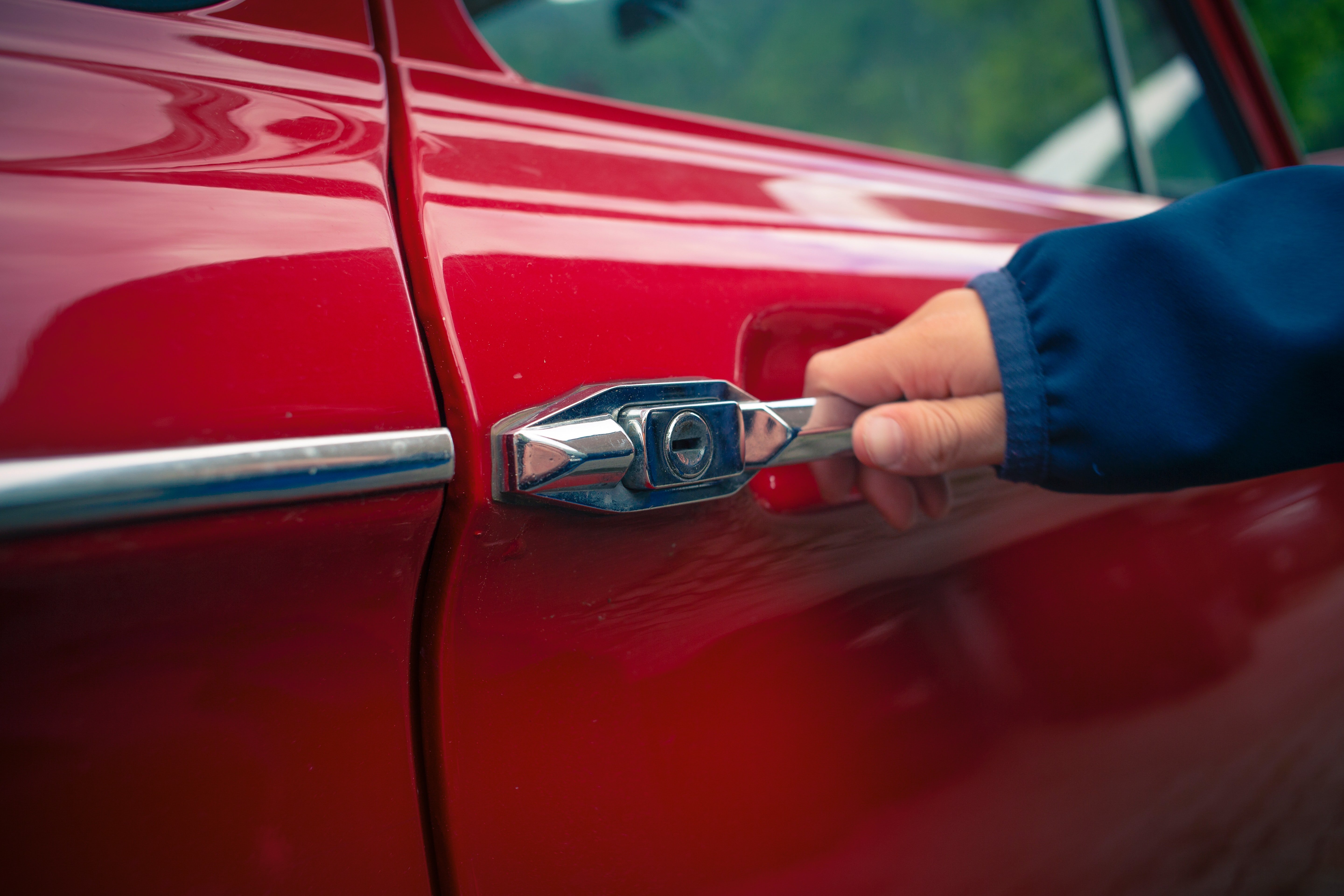 Man opening his car door | Photo: Unsplash
TODAY YOU, TOMORROW ME!
He couldn't thank the Mexican family enough and went back to his jeep. He was shocked to find the $20 bill there! He took the money and dashed to the van to somehow give it to the stranger but what he heard next was the least he'd expected. "Dude just smiles, shakes his head and, with what looked like great concentration, tried his hardest to speak to me in English," he said, adding:
"Today you.... tomorrow me."
The kind-hearted stranger rolled up his window and drove away, leaving the young man to reflect on how solidarity between humans still existed! Today, Redditor rhoner stops to help just about anyone he sees stuck on the side of the road. His heartwarming encounter with the Mexican immigrants changed his perception of humanity.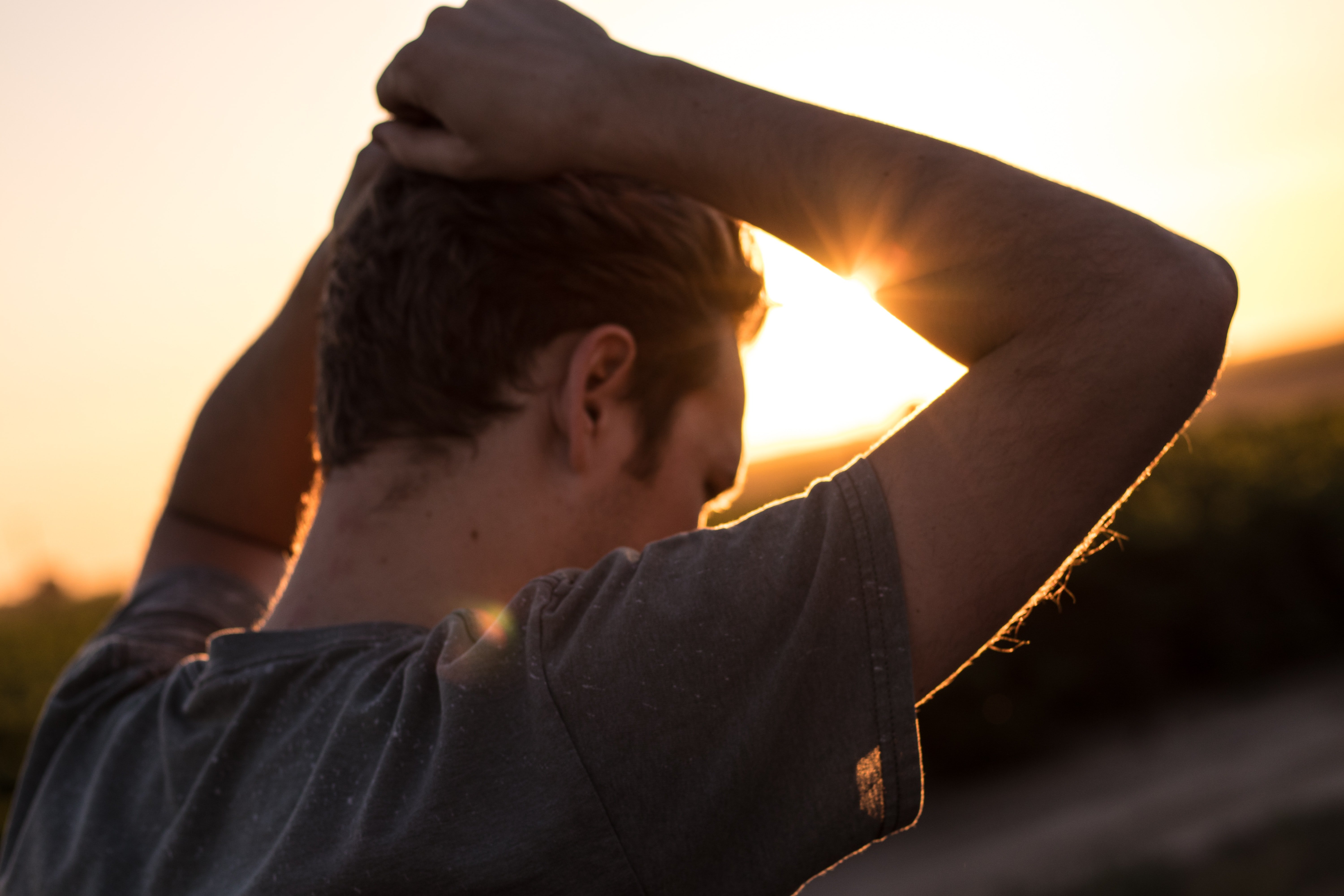 Confused man lost in thought | Photo: Unsplash
It is not the only time immigrants have left their mark. The story of the migrant who rescued a man from a burning building earned praise worldwide. Senegal-based street vendor Gorgui Lamine Sow didn't think twice to risk his life to save a man from a burning residence in eastern Spain.
He scaled the wall, climbed onto the balcony like a superhero, hoisted the helpless man on his shoulder, and carried him to safety. Sow never expected any appreciation and vanished without identifying himself. However, a newspaper tracked him down and ensured his kind act was given the respect it deserved.
Sometimes, even a small act of kindness can change someone and urge them to help others, even if it means spending some of your precious time helping a stranger with a car breakdown. Have you ever stopped and lent your helping hand to a hitchhiker? We'd love to know your story! Thanks for reading!
Please fill in your e-mail so we can share with you our top stories!