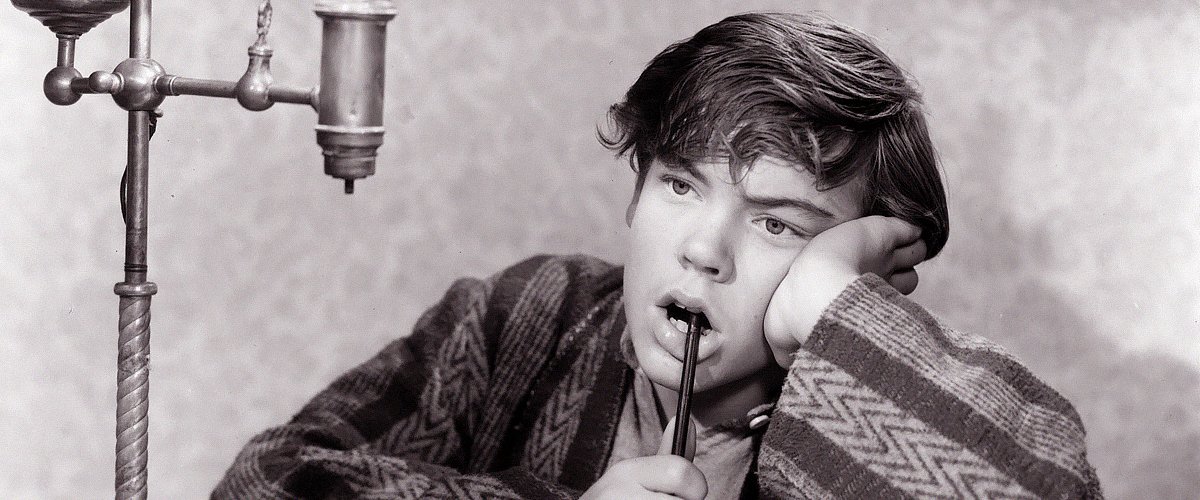 Getty Images
Bobby Driscoll Died Broke in Abandoned House at 31 & His Mom Only Found out over a Year Later
Bobby Driscoll was a child star who won an Oscar at 12 and eventually passed away alone in an abandoned house. Here are details about the life he lived.
Bobby Driscoll had a great start in life, but somewhere along the line, he went off track, and according to his friend Billy Gray, it was a choice he made.
Driscoll achieved fame at age 9 when he was cast in a starring role in the Disney controversial movie "Song of the South." His performance won him an Oscar at 12, and by 16, he was given a chance to voice "Peter Pan," an animated film about a boy who never wants to grow up.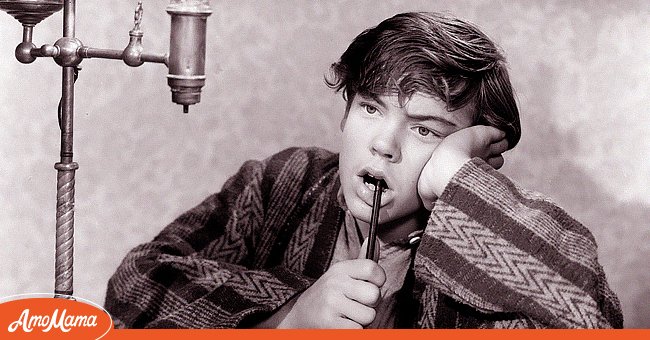 Picture of child star Bobby Driscoll | Photo: Getty Images
The story of how Driscoll went from that talented child to the man he became is a very sad one. One that his friend, Gray, thinks was caused by his inability to deal with getting abandoned by Hollywood.
IT BEGAN WITH A HAIRCUT
Driscoll was born an only child to an insulation salesman and former schoolteacher. His talent was discovered at the age of five purely by chance.
He had been getting a trim in a barber's shop in Pasadena when one barber told him he should be in the movies. It didn't end there; the man also invited Driscoll and his family to his home.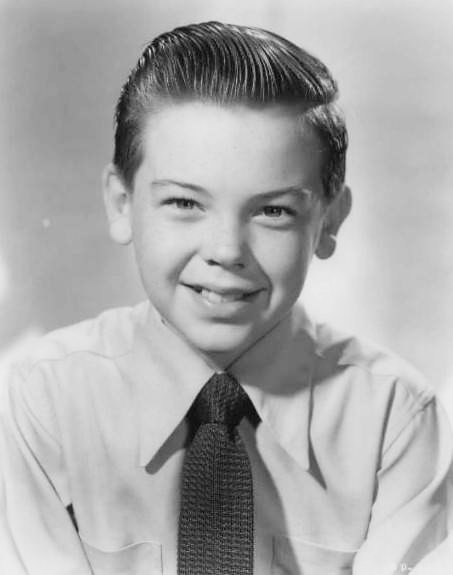 Actor Bobby Driscoll at age12 in a studio portrait taken in 1950 | Source: Wikimedia Commons/ NBC Television Network, Bobby Driscoll 1950, marked as public domain, more details on Wikimedia Commons
It turned out the barber's son was in showbiz, which made it easy to get an appointment with his agent, who helped Driscoll land a small role opposite Margaret O'Brien in the 1943 film "Lost Angel."
The role was minor, but it was the start of many movies that capitalized on Driscoll's features, including his pert nose and freckled face.
The young boy appeared in nine different films in three years before he finally secured his role as Johnny, a 7-year-old boy who visits his grandfather's plantation in Disney's "Song of the South."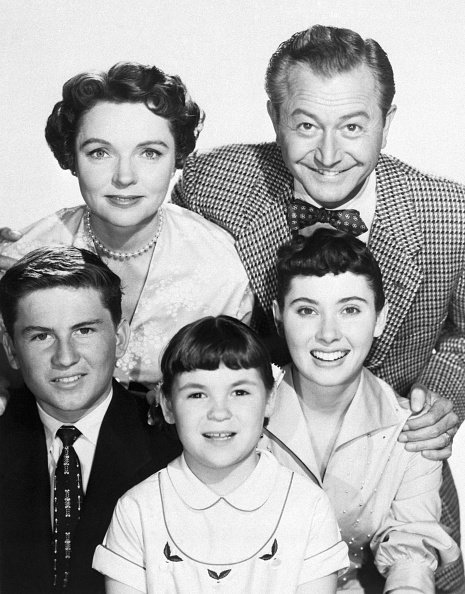 Robert Young, Jane Wyatt, Billy Gray, Lauren Chapin, and Elinor Donahue from the show "Father Knows Best," circa 1955. | Photo: Getty Images
The live-action/animated musical eventually became an embarrassing project for Disney because of its offensive stereotypes and less than a candid depiction of slavery; however, it meant more for Driscoll.
Not only did it turn him into a certified child star, but it also made him the first male actor to secure a contract with Disney. Hollywood biographer Marc Eliot, author of "Walt Disney: Hollywood's Dark Prince," saw the perfect embodiment of the American child in Driscoll.
Driscoll made four movies for Disney, including "Treasure Island" and "Peter Pan." He won awards and also befriended his castmates along the way.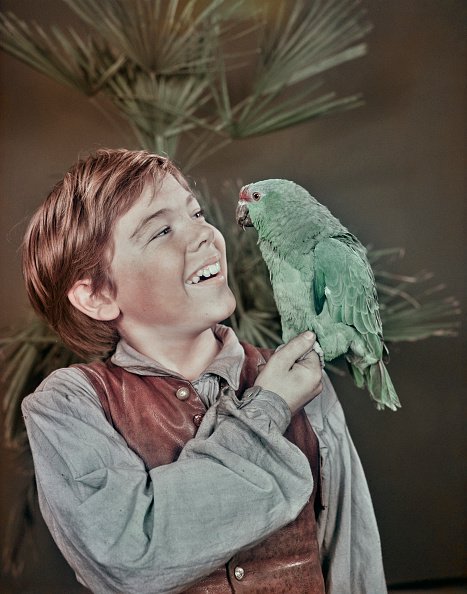 Bobby Driscoll posed in costume during filming of the film "Treasure Island" in England in December 1949. | Photo: Getty Images
WHERE IT ALL WENT WRONG
Driscoll was very talented, but he did not know that it all hinged on his facial features. When his face was no longer as charming, and his voice had become unsuitable to be used for voice-over jobs, things began to go awry.
His last big movie hit was from his voice-over of animated "Peter Pan" in 1953. Around that time, Howard Hughes bought RKO, effectively making him the owner of the Disney studio.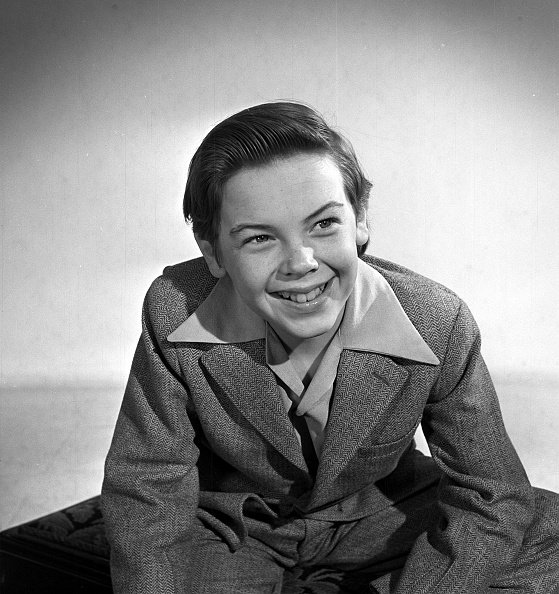 Bobby Driscoll pictured in 1949. | Photo: Getty Images
Hughes was not a big fan of Driscoll — and Hollywood kids in general. He believed they were precocious, fake, and very annoying. He wanted Driscoll gone, and sadly the boy's morphing features were enough grounds.
Hughes dismissed Driscoll later in 1953, and he did so in a terrible manner — by denying Driscoll entry into the studio. Billy Gray, who also got an early start in showbiz, said that "he was devastated and didn't take the news well."
After his premature dismissal, he was enrolled in a public high school where his peers teased him. His grades suffered for it, but he graduated.
Driscoll tried to remain relevant in Hollywood by appearing in several TV shows for years; however, he had already passed his peak and was on the decline. He left his family at 16 and moved to New York City to study acting.
He also gave education a try, enrolling at institutions like Stanford and UCLA but ultimately dropped out. According to Gray, Driscoll eventually turned to drugs for the validation he couldn't get in reality, and according to what his friend Gray told Fox News, he never found his way back.
After that, Driscoll started having run-ins with the law. It led to his eventual sentencing as a drug addict in October 1961. He was released in 1962, rehabilitated, and ready to take on the world, but Hollywood ignored him because he was an ex-convict and former drug addict.
HIS DEATH
On March 30, 1968, two playing children discovered Driscoll's dead body in an abandoned East Village tenement. He had reportedly been on a cot surrounded by beer bottles and religious handouts.
He had no identification, so the body was marked as unknown and went unclaimed until it was buried in an unmarked grave on Hart Island, where he remains.
Driscoll's mother, Isabelle, did not learn of her son's death until about two years later after she placed advertisements about his disappearance in New York newspapers.
Unfortunately, Driscoll's fans had no idea about his sad fate until 1972 when the Disney film "Song of the South," featured in, was re-released.
Please fill in your e-mail so we can share with you our top stories!