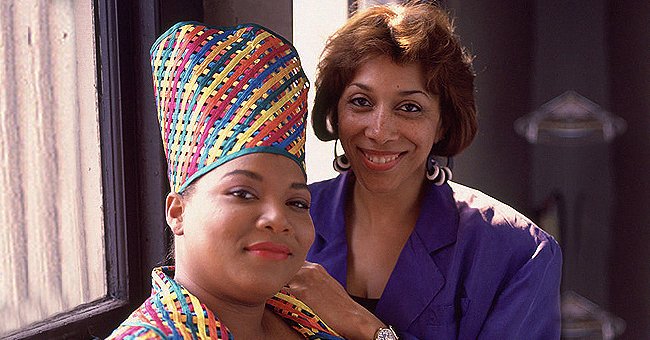 Getty Images
ET: Queen Latifah's Mother Rita Owens Helped Her Daughter When She Faced Weight Struggles
Over the years, Queen Latifah's fame and popularity have spanned across the nation. One of her biggest fans was her mother, Rita Owens, who stood by her through thick and thin, even during her struggles with weight.
It has been two years since Rita Owens passed away. She was a prolific actress who birthed a megastar, Queen Latifah. Her daughter Queen Latifah went on to achieve an incredible feat from making music to performing on screen.
However, neither time nor fame has made her forget how much of a support system Owens was to her. To Latifah, her mother was a great woman who stretched out her loving hand when it was most needed.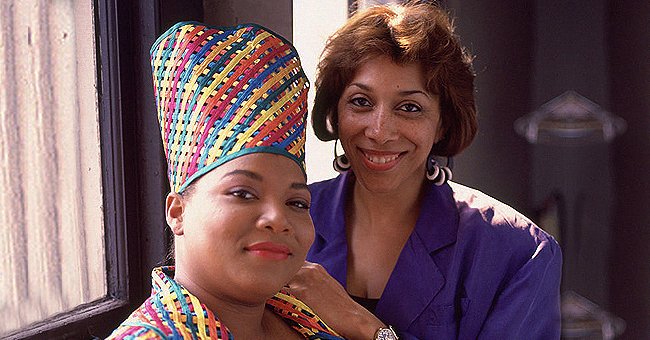 Picture of Rita Owens and her daughter Queen Latifah | Photo: Getty Images
Owens also helped her daughter when she faced weight struggles, one fact the "Equalizer" star is not shy about sharing.
While speaking on obesity, after joining the pharmaceutical company Novo Nordisk for the "It's Bigger Than Me" campaign, the actress added that it is an important topic that many people never touch.
She explained that it can be likened to a mental health crisis and that society needs to stop stigmatizing people who fall into such a category.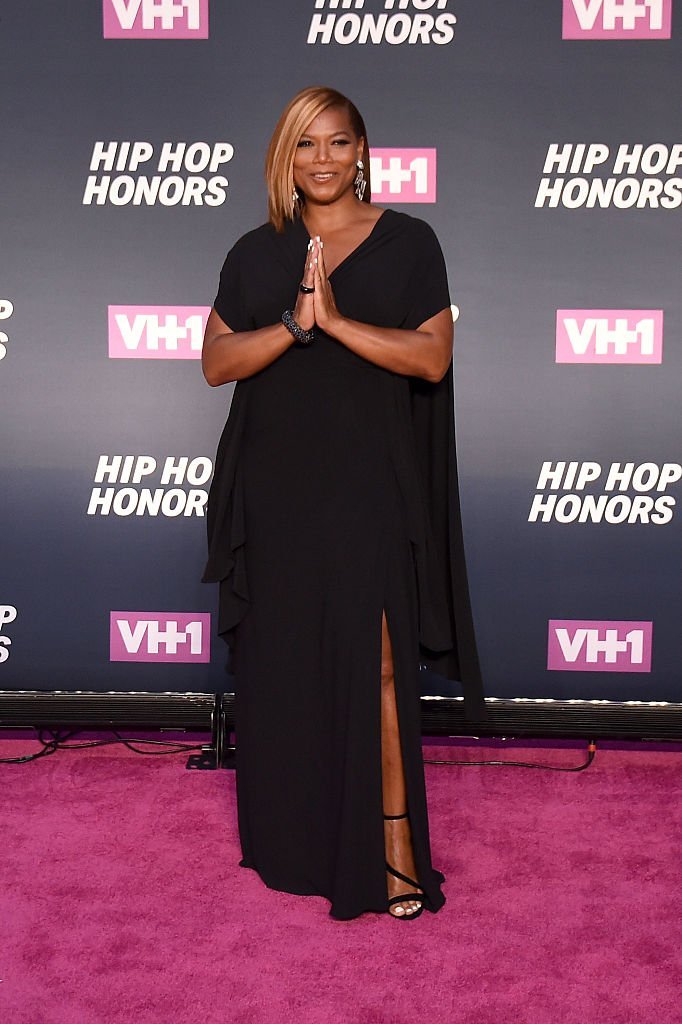 Queen Latifah attends the VH1 Hip Hop Honors: All Hail The Queens at David Geffen Hall on July 11, 2016 | Photo: Getty Images
AN HONEST CONVERSATION
Without mincing words, the star educated an interviewer from ETonline on the few causes of obesity, which include genetics, lifestyles, and diets.
The actress was refreshingly honest about her personal journey with weight struggles. Latifah stated that she has always hit a high number on the weight scale and that the stigmatization often got to her.
However, she also had support from her mother, who asked her to love herself despite her shape and size, because love is born from within.
This advice guided her, planting a seed of confidence in the younger Latifah. She recounted an experience during her time on "Living Single," where she starred as Khadijah James for five years.
According to her: "I can remember specifically doing Living Single, and the word came down that we needed to lose weight. I said, 'We are what women look like, we're not going to lose weight for whoever's idea of what we're supposed to look like.'"
A few years after that statement, Latifah is holding her head up high despite her disbelief in Hollywood for neglecting women in their maturing ages and focusing only on their younger version.
The "Living Single" star confessed that she might be a little obese, but that has nothing on her pride as she is fully confident in her abilities and, most importantly, body.
A STAR IS BORN
Owens's daughter was quick in discovering her talent. At an early age, she already knew the path to follow and passionately pursued it.
Latifah started singing in her church's choir and later performed at St. Anne's parochial school. At first, she was comfortable with singing and rapping in locker rooms and restrooms but soon graduated to form an all-girls rap band called "Ladies Fresh."
When Owens realized her daughter's commitment to entertainment, she acted as a catalyst, with her eyes and ears focused on the students and their music.
On one occasion, she invited a famous disc jockey known as DJ Mark the 45 King, who played at the school's dance. Soon, Latifah started to hang out with the DJ at his parent's home, with a basement full of musical equipment.
UNTOLD TRUTHS ABOUT RITA OWENS
Rita Owens was not only fierce in promoting and supporting her daughter but she was also interested in acting herself. It was not surprising that she could spot talent in her child as she was an art teacher. Owens taught the subject at her daughter's alma mater, Irvington High School.
Latifah's mother also had a great time acting on TV. She starred as Rita James, mother to Khadija James, in "Living Single," and later featured in two films titled "The Cookout" and "The Cookout 2," both produced by her daughter.
When Owens was alive, the mother and daughter were inseparable; they played, worked, and spent time together. Sadly, Owens passed away in 2018 following an autoimmune disease; scleroderma.
While relaying the news online, Latifah was overwhelmed with grief, and she added a soul-stirring message that displayed her sadness.
Earlier in the year, Latifah admitted that she will forever hold her mother's memories dear and that the deceased sometimes speaks to her through some little signs.
Owens was a big part of her life, and even without the former art teacher's presence, the actress has retained the life lessons she learned from her mother, which is a way of keeping the precious memories intact.
Please fill in your e-mail so we can share with you our top stories!