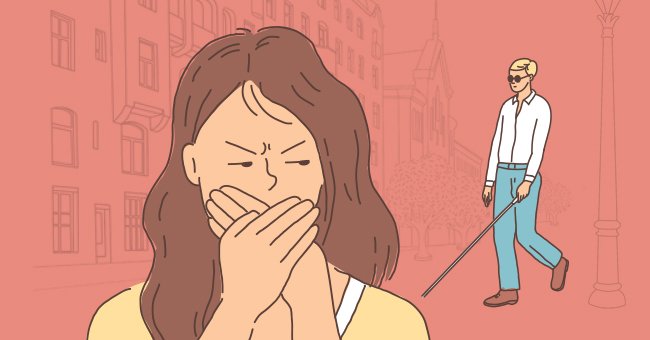 Woman Lied to Blind Neighbor Saying She Was Moving After He Asked Her to Drive Him to Multiple Places
A woman's kind gesture went terribly wrong when her blind neighbor frequently called her to offer him free rides daily. Unable to say no on his face, she told him she was moving out of town. Some warned her he could've sensed her presence and knew she lied to him.
When Redditor RoanokeVirginia stood on one of her balconies, she heard a taxi driver honk loudly and yell at her visually impaired neighbor. The driver wouldn't stop shouting at the poor man, asking him to walk towards his voice. She observed as her neighbor made his way towards heavy traffic.
It was an accident waiting to happen as vehicles rushed past the visually impaired man. The Original Poster (OP) was anxious and decided to help her neighbor to the cab but didn't realize her small, kind gesture would spark unwanted trouble.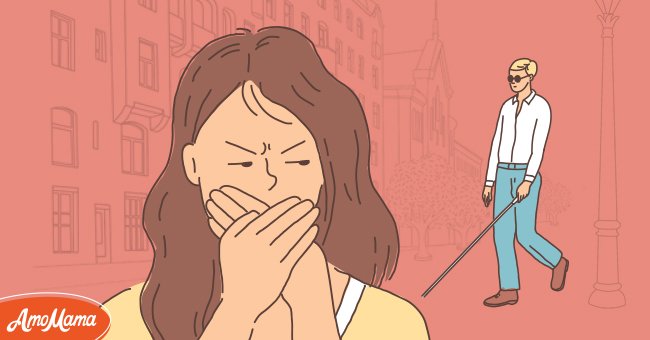 Woman ignores her visually impaired neighbor | Photo: Amomama
OP and her roommate rushed down to help the man. She thought it would be great if he contacted her if he needed a ride in the future. Well, that's where she judged him wrong. She explained:
"Then the phone calls came... and never stopped. And when I gave him a ride, he would ask for various detours."
OP claimed she was very considerate but only if her neighbor had informed her about his destination. Instead, the man would ask her to tour different places on each ride. At a point, she got annoyed and decided to back out from helping him.

Source: Reddit
While she thought her neighbor would appreciate her support, all she got were non-stop requests for free rides. Though she was willing to do it, she wanted to assess if he was genuinely blind.
The blind man took advantage of his neighbor and used her for free rides at his convenience.
Eventually, she lied to him about moving to the next city. OP's neighbor believed her and stopped expecting another free ride from her. Ultimately, OP was guilty whenever she silently walked past her blind neighbor standing on the sidewalk.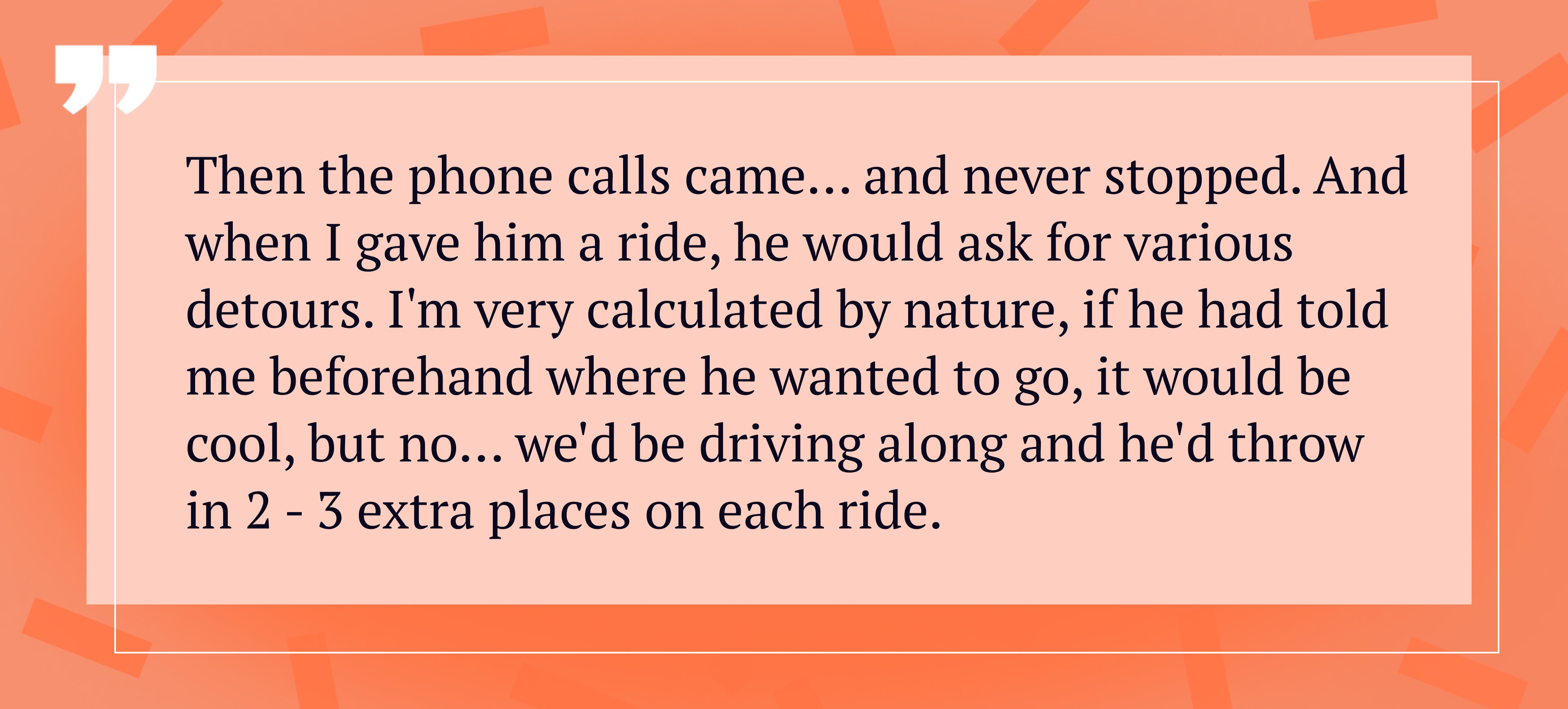 Source: Reddit
After reading her post, several people advised OP, saying how her post might be an opportunity to set boundaries with people. Some users even told her he would've already known she lied to him. For instance, user Nonbelieverjenn commented:
"I can tell who walks into my house by the sound of their breathing, the walking, the noise they make. At least for my grown children and husband."
Another Redditor told OP how the sound of her keys and her footsteps would've been a terrible giveaway, emphasizing she'd know her boyfriend was heading upstairs by just listening to the sounds.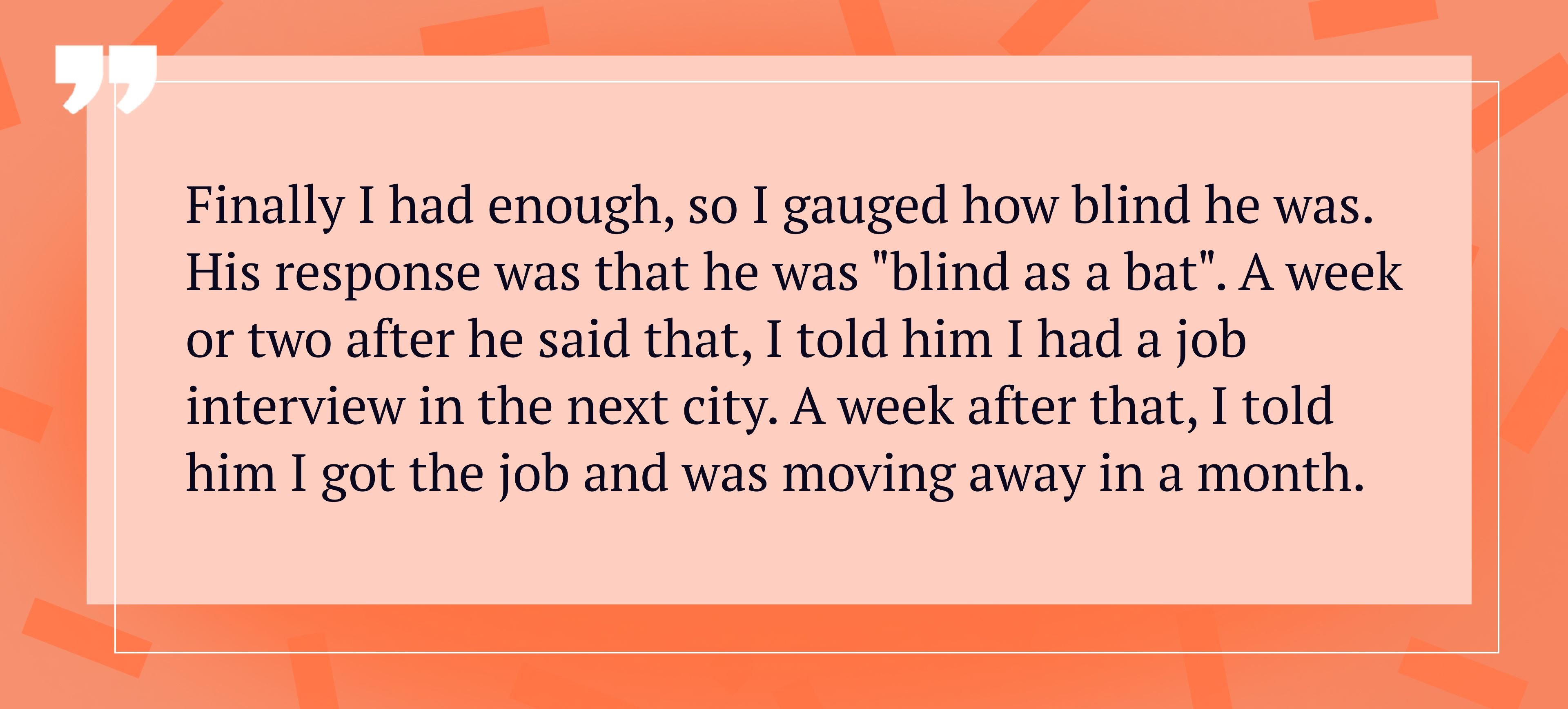 Source: Reddit
Users from the online community shared different opinions, some of which were creepy too. Some wondered if the blind man took advantage of his neighbor and used her for free rides at his convenience. Meanwhile, user Sullyville shared how some visually impaired people can read the internet. He said:
"You're joking, but blind folks read the internet. Or rather - the internet is read TO them. I knew this blind guy once, and he had a computer, a keyboard, and a speaker. No screen. There was a program he had that would read things out to him."
Despite successfully getting rid of her neighbor's frequent phone calls, OP felt terrible for lying to him. When one user named scottieButtons told her how he could smell her and know she was somewhere near him, OP gave a relieved response.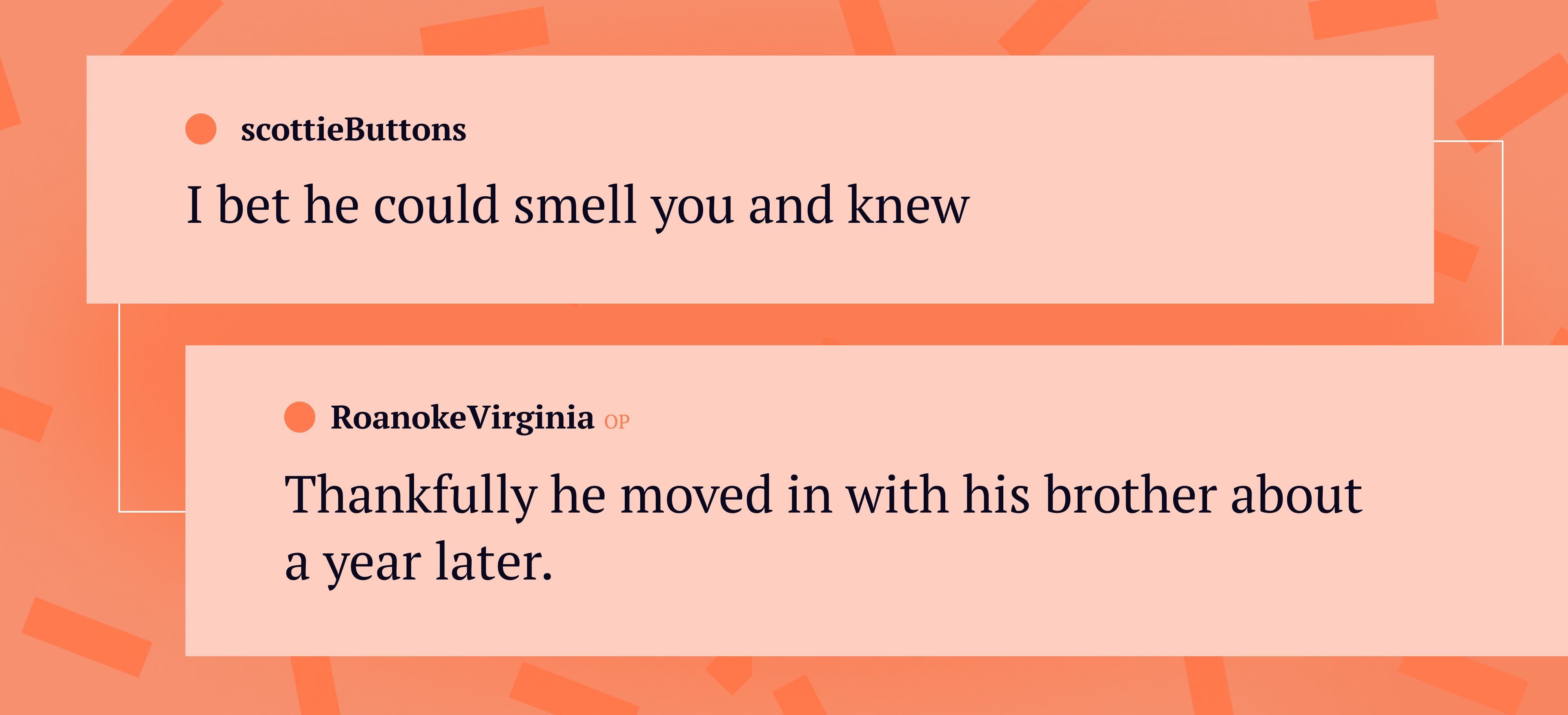 Source: Reddit
OP was relieved that she didn't have to fear walking past her visually impaired neighbor again. Research suggests that social support helps people with vision impairment adapt more successfully to their condition.
It gives them a sense of independence. If you enjoyed this story, you might find this one about a blind girl hating herself because of her disability interesting.
Please fill in your e-mail so we can share with you our top stories!