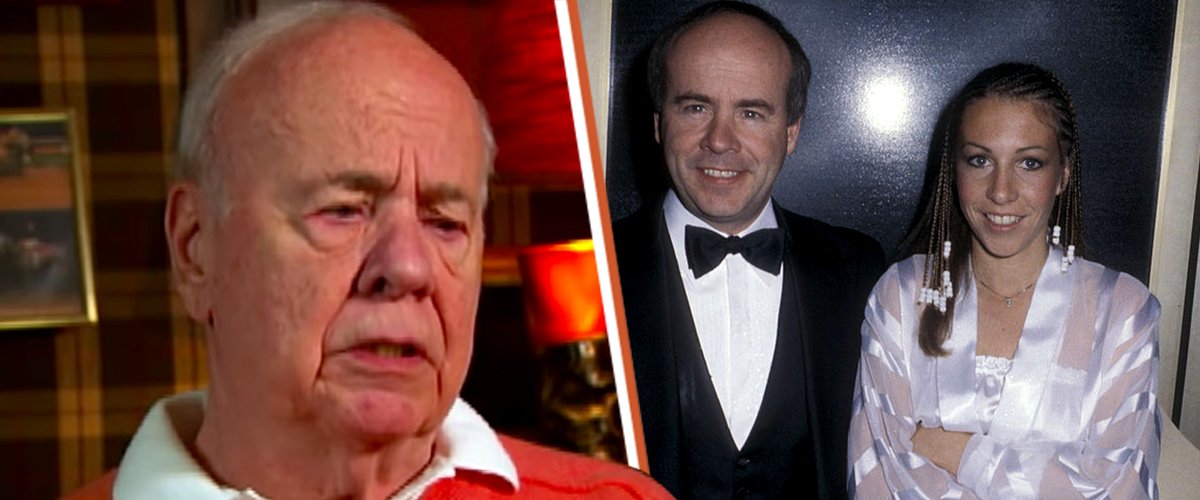 GettyImages youtube.com/EWTN
Incurably Ill Tim Conway's Final Months Were Darkened by His Wife and Daughter's Ugly Battle
Famed TV actor Tim Conway passed away in 2019. However, his last months were plagued by a legal battle between his wife Charlene and his daughter Kelly.
On May 14, 2019, Tim Conway passed away after suffering from dementia and medical complications related to the neurological condition. Sadly his final months were darkened by a legal battle between his daughter and his wife.
The legal battle started a few months before his passing in August 2018. At the time, the then 84-year-old's daughter Kelly Conway asked to be appointed his conservator and control his medical treatments.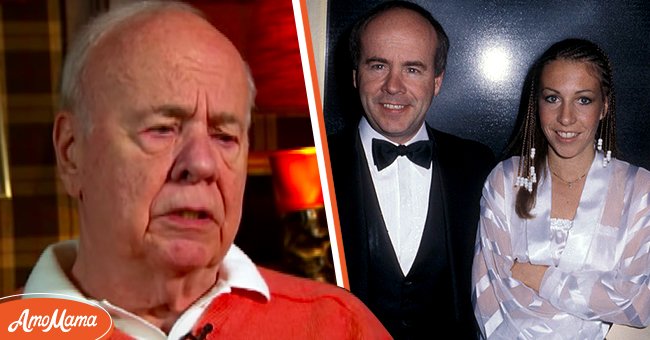 LEFT: Tim Conway pictured on EWTN. RIGHT: Tim Conway and his daughter Kelly Conway. | Photo: Getty Images| Youtube/EWTN
People reported that Kelly filed court documents in Los Angeles and alleged her stepmother, Charlene Conway, planned to move her father out of "the excellent skilled nursey facility he is currently at."
Furthermore, Kelly alleged that Charlene planned to place Conway in a home that would not give him access to "registered nurses at all times and 24-hours caregiver and speech therapist (to help with swallowing)."
In requesting conservatorship, Kelly reasoned that "The Carol Burnett Show" actor could not provide his personal needs for his physical health, including food and clothing. Furthermore, Kelly stated that her father was almost completely unresponsive.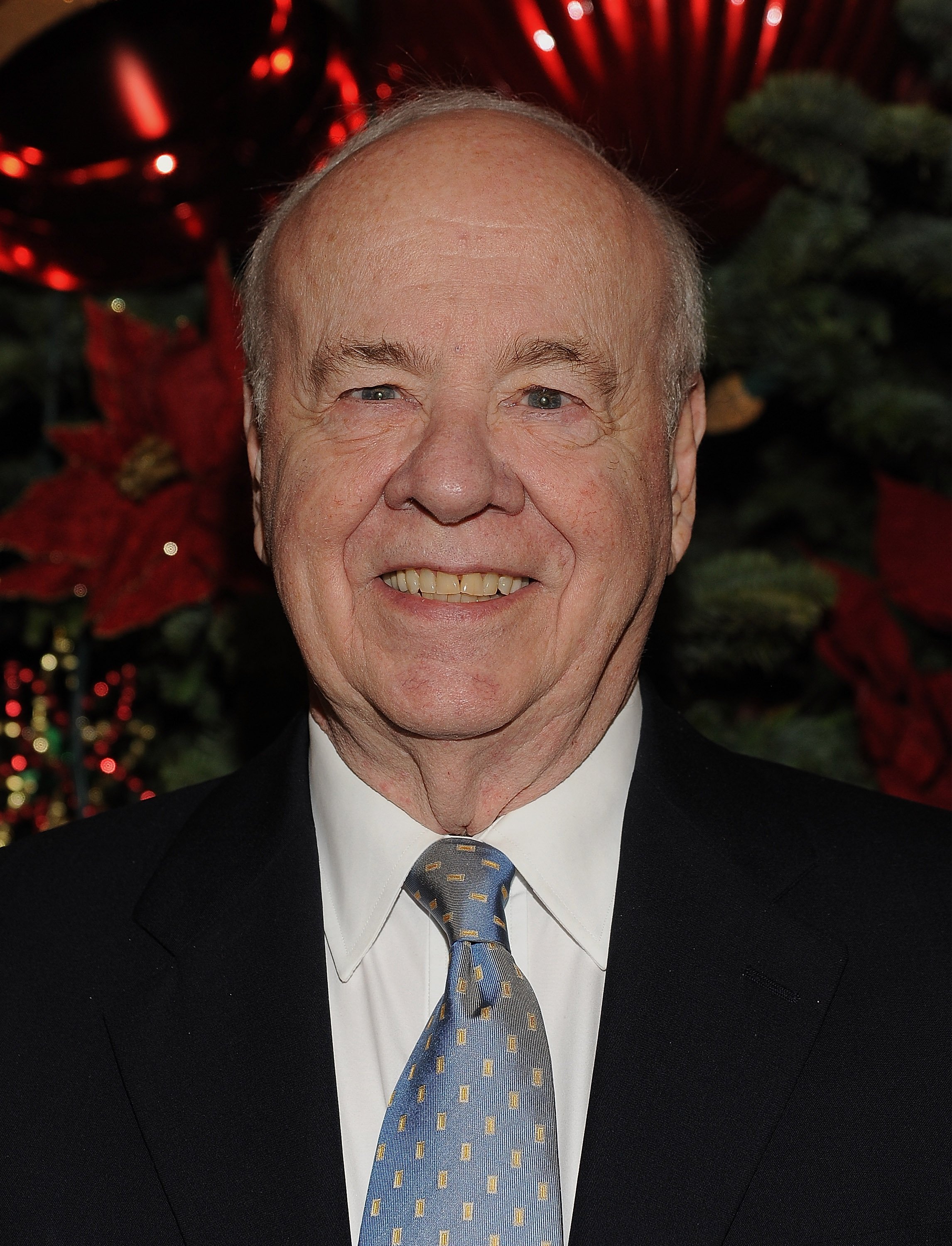 Tim Conway pictured signing copies of his new book "What's So Funny?" 2013, Beverly Hills, California. | Photo: Getty Images
At the time, Kelly hoped her request would be granted to administer Conway's medications herself. A few days later, Kelly filed for a restraining order so Charlene could not move him into a different residency.
People reported that the courts granted the restraining order. At the time, Kelly expressed her and her brothers' gratitude for the judges ruling and taking the situation seriously.
In terms of Charlene's viewpoint on a conservatorship, People reported that Conway's wife stated that although she did not believe Conway needed a conservator if one was appointed, it should be her.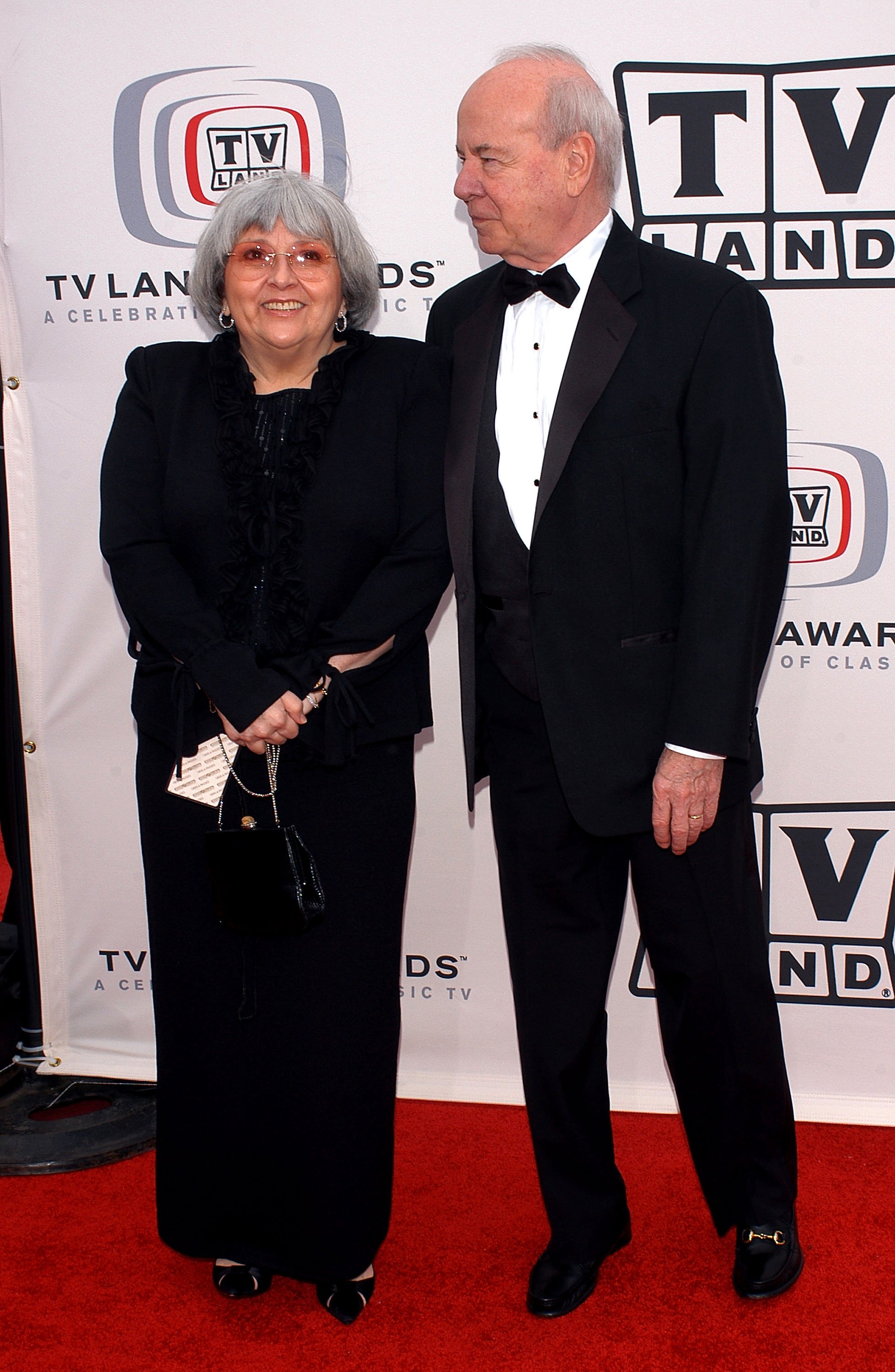 Tim Conway and his wife Charlene at the 2005 TV Land Awards, Santa Monica, California. | Photo: Getty Images
Charlene, who married Conway in 1984, asked the courts to reject Kelly's request as she denied she planned to move him and argued that she already met all of Conway's needs.
In September, according to MyNewsLA, Kelly's temporary conservatorship petition was rejected as Judge Robert Wada ruled against her as Conway underwent brain surgery. So the final decision was put on hold while he recovered.
USA Today reported that according to Troy Martin, Kelly's attorney, the court hearing for the ruling on permanent conservatorship was moved to November 2, 2018.
However, People only reported in March 2019, two months before Conway's passing, Charlene was appointed the conservator of Conway after the court found "convincing evidence" that Conway needed to have a conservatorship.
People's follow-up article reported that the courts found Charlene to be "suitable and qualified" to take on the role of her husband's conservator and oversee any medical decisions on his behalf.
Although onlookers might have thought the appointment to Charlene would cause Kelly to act negatively, the contrary happened as USA Today reported that Kelly was happy with the ruling.
Kelly's publicist, Roger Neal, shared a statement to the outlet that read Kelly is "very happy with the outcome after more than a year of fighting to keep her dad safe and sound."
Furthermore, the statement revealed that she could see her father and meet with his healthcare professionals if she wished. The decision to appoint Charlene was mutual.
According to USA Today, Martin stated that both parties, Kelly's legal team, and Charlene's legal team, had reached a settlement agreement which resulted in the appointment.
Following the appointment, Kelly released a statement in which she thanked her family, friends, and Martin for all the support she had received in her effort to give her father the most efficient care available.
Conway's daughter also stated she wanted to advocate to ensure that a stepparent does not deny children access and visitation to see an ailing parent in the future.
Although Kelly seemed to be the only one of her siblings to be involved in the legal case, she does have six siblings, Tim Jr, Jackie, Pat, Shawn, Jaime, and Corey, who Conway welcomed with Mary Anne Dalton.
The comedian married Dalton in 1961. However, 17 years later, they divorced in 1978. After he met Charlene and the two tied the knot in 1984 and stayed married until his death, they did not have any children together.
Conway was most known for his roles as Mr. Tudball and the Oldest Man in "The Carol Burnett show," and even won a Golden Globe and four Emmys for his work on the show.
During the 1960's he acted alongside star Ernest Borgnine in the popular TV series "McHale's Navy." When he joined the cast, he did not have any training but won audiences over as Ensign Charles Parker.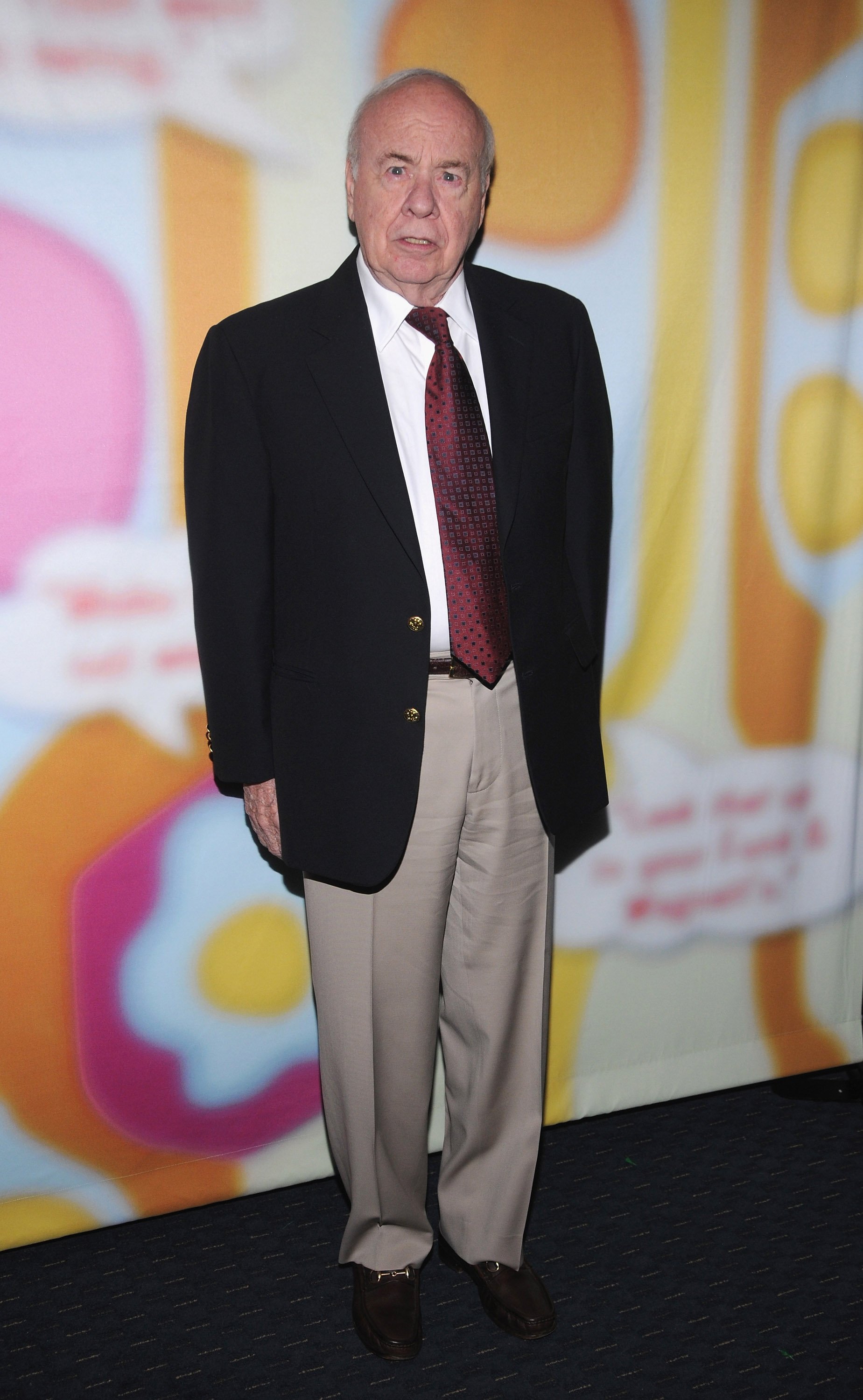 Tim Conway attends "Still Laugh-In: A Toast To George Schlatter," 2013, Beverly Hills, California. | Photo: Getty Images
Later in 1996, he won another Emmy for his guest appearance in "Coach," He played the title character's gardener. Then in 2008, he won an Emmy for his guest appearance in "30 Rock."
The younger generation might recognize Conway or his voice as he voiced Barnacle Boy's character in the children's cartoon "Spongebob Squarepants," which is about a yellow sea sponge and his sea creature friends.
The beloved actor has other TV credits as a guest star in TV shows such as "Two and a Half Men," "Mad About You, "Glee," "Married with Children," and "Mike and Molly."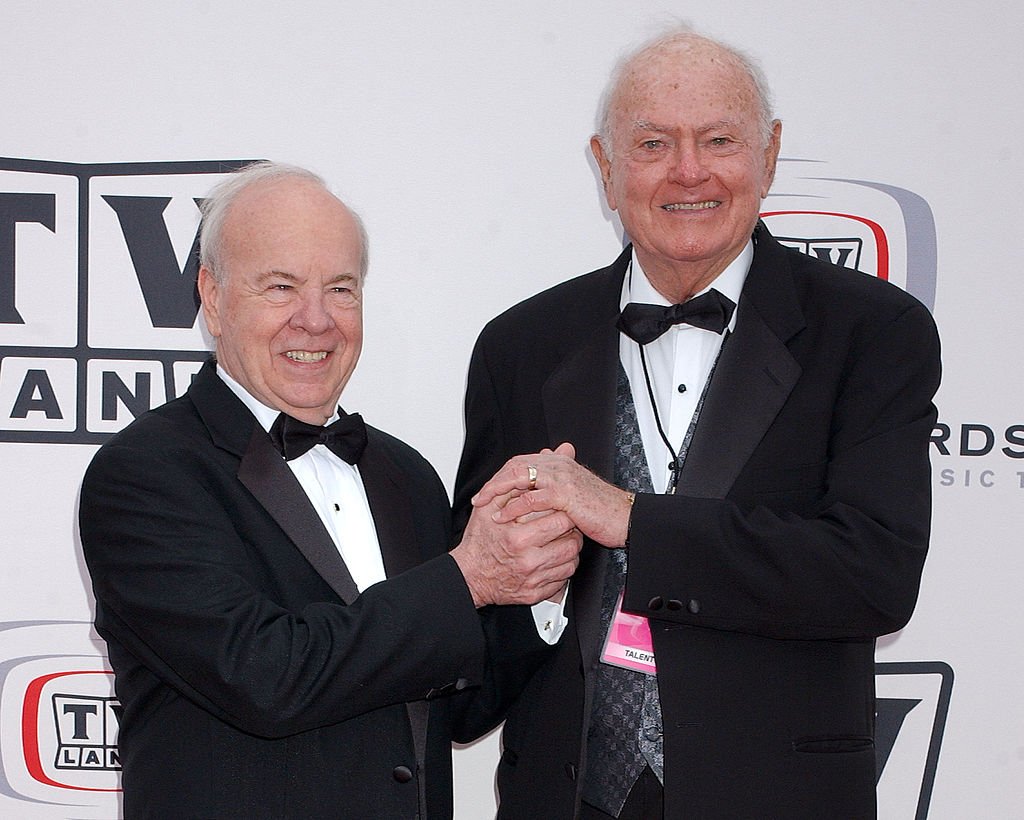 Tim Conway and Harvey Korman arrive at the 3rd Annual TV Land Awards, 2005, Santa Monica, California. | Photo: Getty Images
He left a hole in the hearts of the many people he knew as, following his passing, tributes flooded in from fans and friends, all mourning the death of a great actor.
At the time of his death, he was survived by his loving wife, his seven children, and two grandchildren, who undoubtedly still miss him. His legacy will live on in the many TV roles he was part of.
Please fill in your e-mail so we can share with you our top stories!