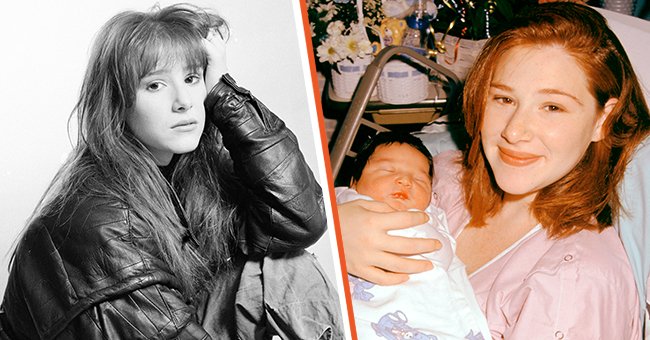 Getty Images
Tiffany Darwish despite the Problems with Her Parents as a Child, She Became a Good Mother
The fruit does not fall far from the tree, they say. And while this applies to a large percentage of people, some go against the grain and become complete opposites of their parents, as did Tiffany Darwish.
At only two years old, Tiffany Darwish's pilot father separated from her mother, who would later remarry when Darwish was in her teens. Her journey to stardom started with a stranger's comment on how outgoing and pretty she was.
She loved smiling and talking to people, so her mother put her in pageants. Her stepfather also noticed that she was always singing. Recognizing that Darwish carried in her the unique talent of song, her stepfather encouraged — even pushed — her to bag her first paid gig.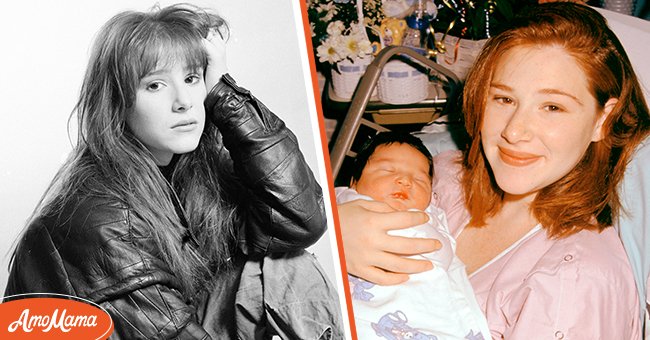 American singer Tiffany Darwish in 1988. Inset: With her baby Elijah Garcia on September 17, 1992 in Los Angeles, California. | Source: Getty Images
Darwish became a teen-pop sensation back in the '80s. She recalls the first time she was on stage as a moment that saught her to perform on a stage full of adults playing the wrong chords. She says:
"I was nine years old, and I had to find my way in front of an audience. So I quickly learned how to work a crowd. By the age of 12, I was getting that down."
At only 15, she debuted the music scenes with her hit tune "I Think We're Alone Now." She became famous for touring shopping malls in 16 US cities to promote her song.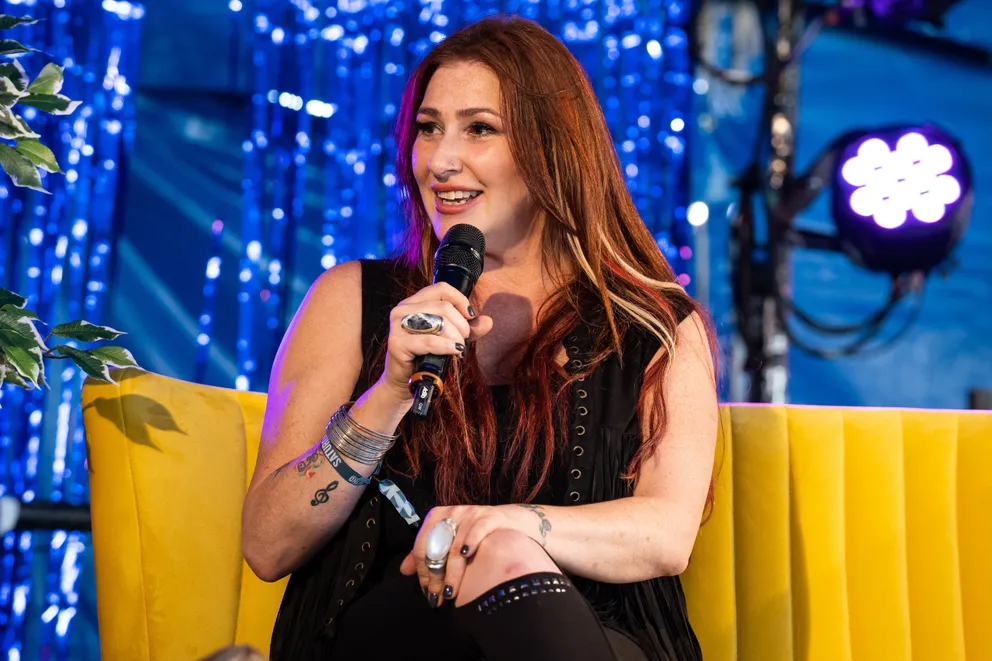 Tiffany is interviewed at Rewind South on August 17, 2019 in Henley-on-Thames, England | Photo: Getty Images
Despite her success coming early, her childhood was not exactly smooth. Between dealing with her overbearing and extremely dependent alcoholic mother and strict dad, she started becoming rebellious.
Her father, as she opened up to Closer Weekly, came from a military background. He was also brought up under strict Baptist religion, which highly contributed to his authoritarian nature. He had rules, and they had to be adhered to.
Darwish was not having any of it and felt too perturbed by her father's rules to follow them. Despite him being very instrumental in bolstering her career, they did not get along very well.
But despite the struggles, she says there was still some love in the household, and she never lacked support from her loved ones. Her family would later embark on a healing journey, and as Darwish puts it, everyone forgave and later lived happily.
ABOUT DIVORCING HER PARENTS
At 17, and as soon as she began to gain fame, Darwish, encouraged by her lawyers, attempted to get legally emancipated from her parents. When that plan failed, she had to go live with her grandmother.
On an episode of "I'm A Celebrity ... Get Me Out Of Here," Darwish disclosed that she had divorced her parents. She says people pushed her into believing that staying close to her family would ruin her blooming career. She later seconded the sentiments saying:
"Family is family but sometimes they do hurt you, they don't mean to but they can and sometimes you have to fend for yourself."
She disclosed that her home environment was too toxic for her. Her mother's drinking had become a burden on the young star. She had become dependent on Darwish, and the teen could not travel or do all of the things expected of a rising star.
Darwish's mom looked to her for support even at that young age, and it weighed her down. The star could not understand the dynamics of the dependency, and her mother was not forthcoming with explanations.
This left the "Can't You See" singer confused, and most times, they were struggling to get along. Darwish says she was also growing increasingly paranoid of becoming an addict like her mom.
Upon landing her record deal, the "Could've Been" hitmaker says her mom was still struggling with her addiction. Consequently, when the entertainment industry offered her a hard-to-refuse deal, she could not turn it down.
Darwish would later reconcile with her mother just before she passed on. On the other hand, her father would fall sick from cancer and chose her to be his caregiver, which she says was an honor.
She remembers him being a doting grandfather to her son, and during his illness, lived with Darwish for a while, helping her take care of her property in Nashville while she was on tours. She admits that the final years were healing for both of them.
RAISE HER SON DIFFERENTLY
Growing up in that hostile environment, Darwish promised herself that she would be a good mother and raise her son differently. And when the time came, she kept her promise.
Her only son, Elijah Bulmaro Garcia, was born in 1992, from her marriage to Bulmaro Garcia. He is currently a structural engineer, and Darwish couldn't be more proud. The "Ride It" singer refers to her son as a fantastic person.
Having married young, Darwish says nurturing and raising her son is the best thing she has done, and she enjoys parenthood. She says, unlike her upbringing, she strives to be honest and open with her son.
Raising him, she always preferred staying in on Saturday nights other than doing what would have helped her career at the time, like going to parties. She says, however, that she has no regrets for the way she chose to raise Elijah.
She is also a dedicated aunt to her sister's twins and says they are everything to her. When asked what life lessons she has learned throughout her journey, she said:
"I'm a big person about moving forward. Don't live in the past. All of it makes you smarter, hopefully. So that's how I look at life: It's a big adventure!"
After her divorce from her first husband in 2003, Darwish married British businessman Ben George in 2004. However, the couple went their separate ways in 2018.
Fortunately, Darwish says there were no hard feelings, and they split amicably, with a lot of love and respect for each other, personally and for each other's careers and lifestyle choices.
Please fill in your e-mail so we can share with you our top stories!