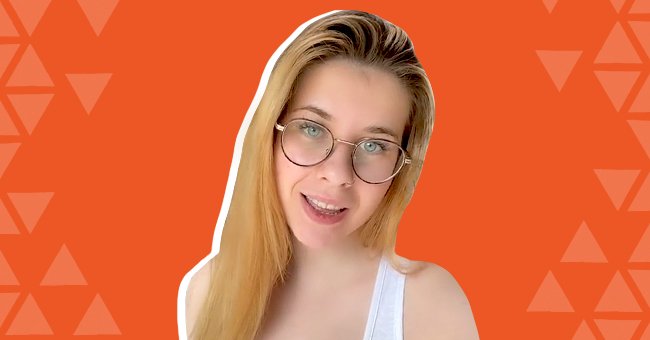 tiktok.com/@vanessariley_hub
'Disabled' Wife Is Informed by Stranger about Husband's Tinder Profile Claiming He Wants to Cheat
A stranger contacted a woman on TikTok to inform her about her spouse's suspected cheating. The TikToker had found the man's online dating profile, which indicated that he was looking for an extramarital affair.
A Canadian TikToker was scrolling through Tinder and noticed a profile that raised some concern. She was disturbed to see his details and that he was married.
Vanessa Riley managed to track the man and his wife down via Instagram and then decided to reach out to his wife. She sent the woman a message telling her about the suspicions.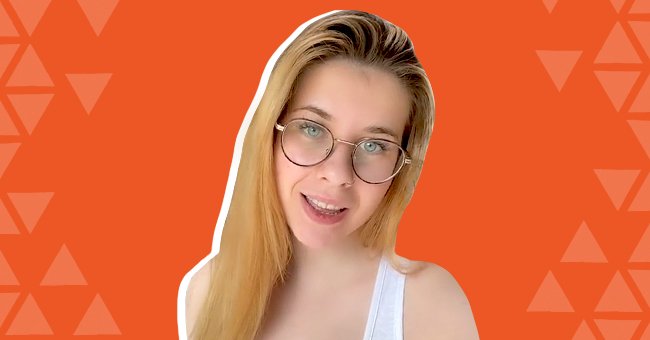 Woman discovers that a man is looking to cheat on his wife and she decides to inform her about it | Photo: TikTok/vanessariley_hub
SHAMELESS PROFILE DESCRIPTION
In his profile description, husband Chris doesn't even try to hide the fact that he is married. In fact, he highlights it. The profile read: "Married looking for a woman that wants a cheating husband for fun. I work, have a car."
He then went on to insult his wife even further. He indicated that because she was "disabled," she was not meeting his needs. He added: "Not looking for a lot of women. Just the right fit for me."

A husband's profile description on an online dating app that indicates he wants to cheat on his wife | Photo: TikTok/vanessariley_hub
WIFE WAS LEFT SPEECHLESS
The description upset Riley, who felt sorry for the wife. She quickly stepped into action. Her message to the wife stated: "Hey, I just wanted to let you know that I think your husband is cheating on you."
Riely proceeded to include proof of his Tinder profile. The wife replied and confirmed the suspicions. She told the TikToker that it was her husband. The wife expressed: "I honestly don't know what to say… I can't believe this."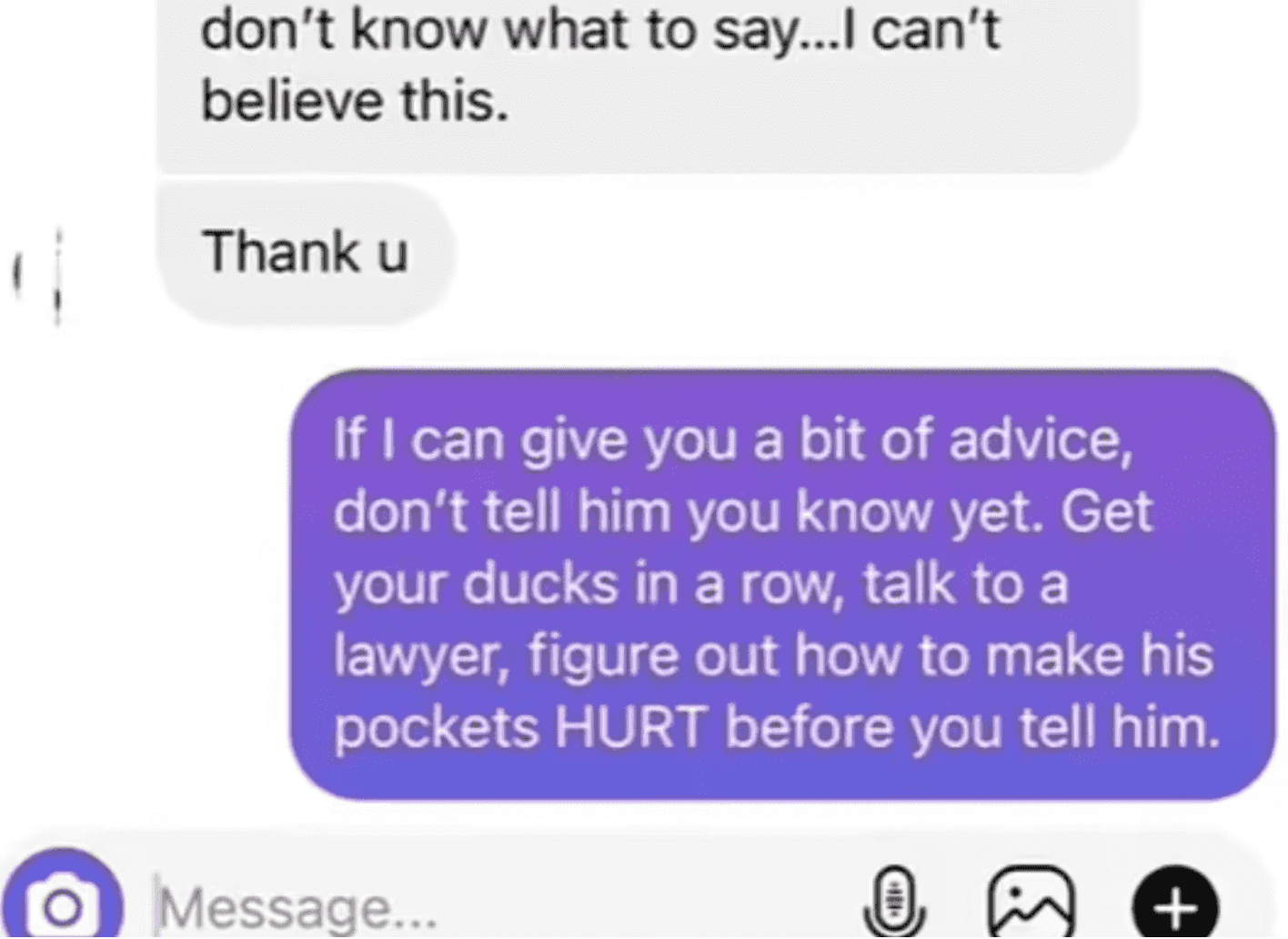 A woman is shocked after a TikToker informs her that her husband wants to cheat | Photo: TikTok/vanessariley_hub
GAVE HER ADVICE
Riley then gave the woman some advice. She said: "Don't tell him you know yet. Get your ducks in a row, talk to a lawyer, figure out how to make his pockets HURT before you tell him."
After sharing the interaction online, netizens also offered the wife some tips. One user told her she should take herself on a "NICE shopping spree" before confronting her husband.

Netizens react to a woman that discovered her husband is looking to cheat on her | Photo: TikTok/vanessariley_hub
THE ONLINE REACTION
Other users shared their own experiences with unfaithful partners. Someone said: "Found out my ex-bf was cheating on his wife of 10 years with me ... and she was pregnant and already had a 4-year-old."
Many people were in disbelief about the husband's shameless cheating. One person wrote that it was messed up, and another agreed, adding: "His wife deserves so much more."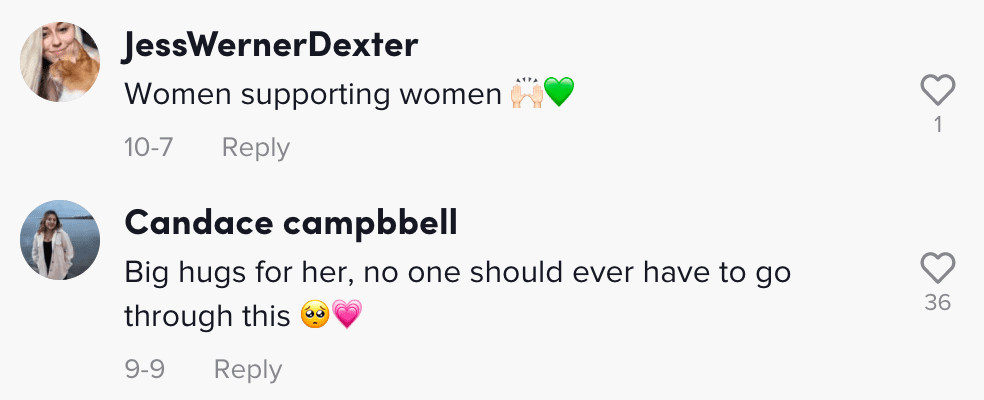 Commenters react to a woman that discovered her husband is looking to cheat on her | Photo: TikTok/vanessariley_hub
UNCOVERING MORE CHEATING
A disabled netizen commented that the man's actions disgusted her. They hoped the wife would have the courage to leave him. Online community members also thanked Riley for her efforts.
The TikToker has since gone on to uncover more instances of cheating. Her videos attract a large audience, and people often commend her for "doing God's work."
Please fill in your e-mail so we can share with you our top stories!