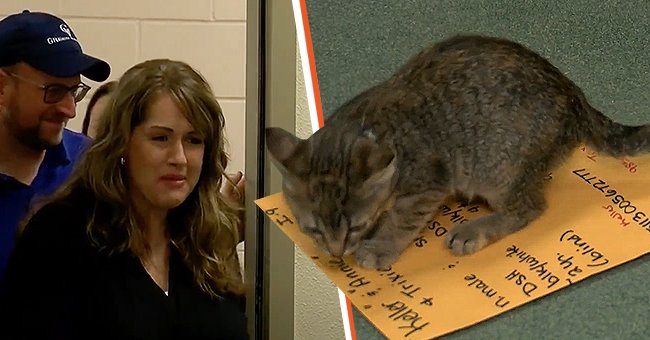 youtube.com/KCAU-TV Sioux City
Mom of Legally Blind Son Flies across the Country to Adopt Blind Cat and Its Mom
Three special cats found a new home with an Ohio family after spending over a month in an animal shelter in need of adoption. Their new family is thrilled to welcome them home.
Ohio mom Amy Nestor recently flew 800 miles across the country to unite with the newest additions to her family: three adorable cats. The adoption proceeded smoothly, especially as the animals shared something in common with their new family.
Amy, who is mom to three children, including a 12-year-old legally blind son, felt her heart stir when she first read about the cats in need of a home. She felt an instant connection after learning one of the trio was visually impaired.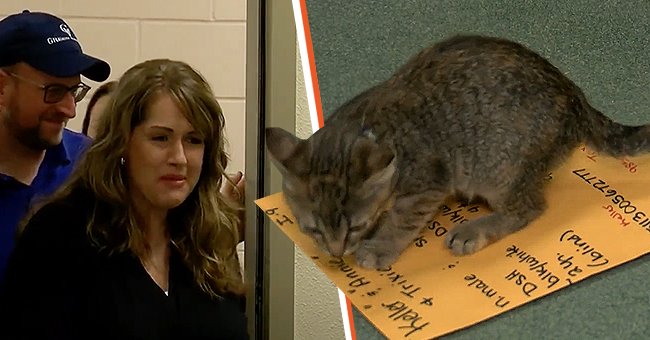 A picture of Ohio mom Amy Nestor and her newly adopted cat | Photo: youtube.com/KCAU-TV Sioux City
She decided at that moment to adopt the cats, her only fear being that someone already beat her to it. A week after applying, the woman got the call informing her the adoption request was approved.
Amy informed their three sons about their decision, and they were all thrilled, especially 12-year-old Joshua, her youngest kid. She admitted the kids could not wait to welcome the cats home.
As for Joshua, having the animals around meant something more, as he had always loved animals and could easily relate with the blind cat. Paul Nestor, Amy's husband, explained:
"It was really special to tell him because you always worry about your child fitting in wherever he's at. And to know that he's not alone, and he can help this animal who's completely blind."
Finally, the D-day came, and Amy and her husband flew 800 miles to Iowa, where the Sioux City Animal Adoption & Rescue Center was located.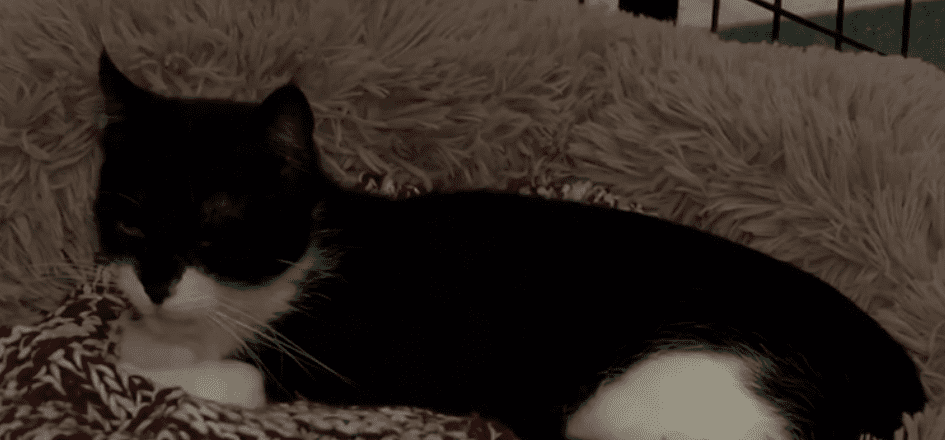 A screenshot from the viral Youtube video | Photo: Youtube.com/KCAU-TV Sioux City
The couple was thrilled to take in the blind cat, its ailing mom, and a seeing-eye cat. The seeing-eye cat was assigned to the other two after the mother cat developed a tumor leading to the loss of her teeth.
Following the adoption proceedings, Paul and Amy promised to give the trio the best home and the best life as a part of their family.
The center's director, Cindy Rarrat, disclosed that the cats had been with them for a month and a half, enough time for all the staff members to become attached.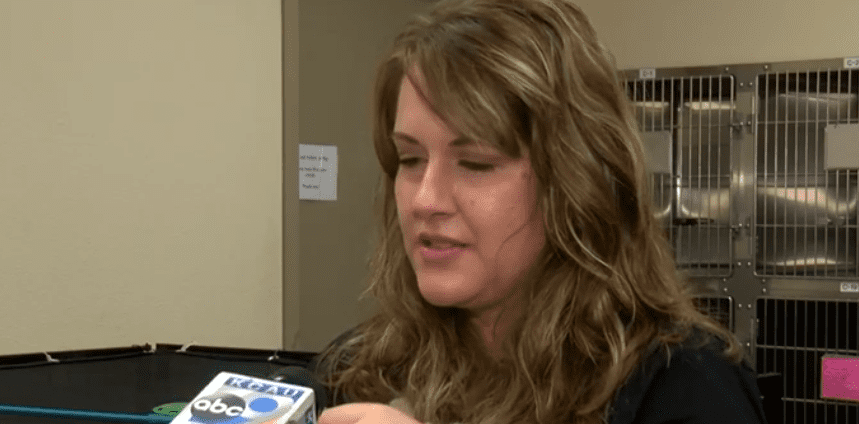 A screenshot from the viral Youtube video | Photo: Youtube.com/KCAU-TV Sioux City
The animal rescue center notably selected the Nestors among several applicants for the adoption from twenty different states.
Although they would admittedly miss the cats, they were content knowing the adorable animals were moving on to a forever happy home.
Please fill in your e-mail so we can share with you our top stories!