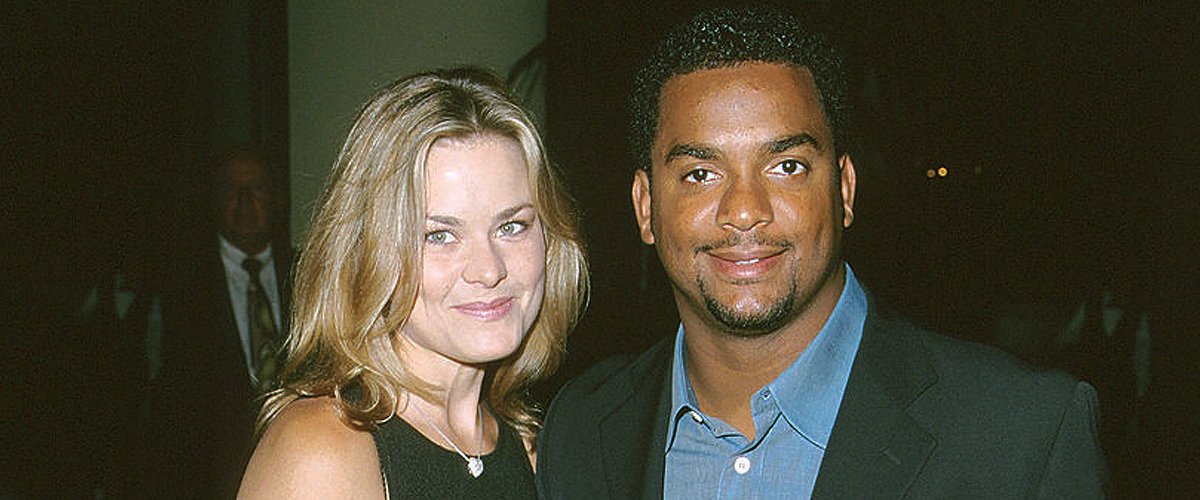 Getty Images
Alfonso Ribeiro's Daughter from 1st Marriage Flaunts Killer Curves in Red Top & Mini Skirt
Alfonso Ribeiro, who became a household name after playing Carlton Banks on "Fresh Prince of Bel-Air," has a daughter who seems to have inherited all his good looks. She recently teased fans with photos flaunting her killer curves.
Many remember Alfonso Ribeiro as the young, charming onscreen cousin of Will Smith in the family comedy "The Fresh Prince of Bel-Air" that ran from 1990-1996.
Since then, he has broadened his horizon by gripping opportunities that afford him the chance to leave his mark in the entertainment industry.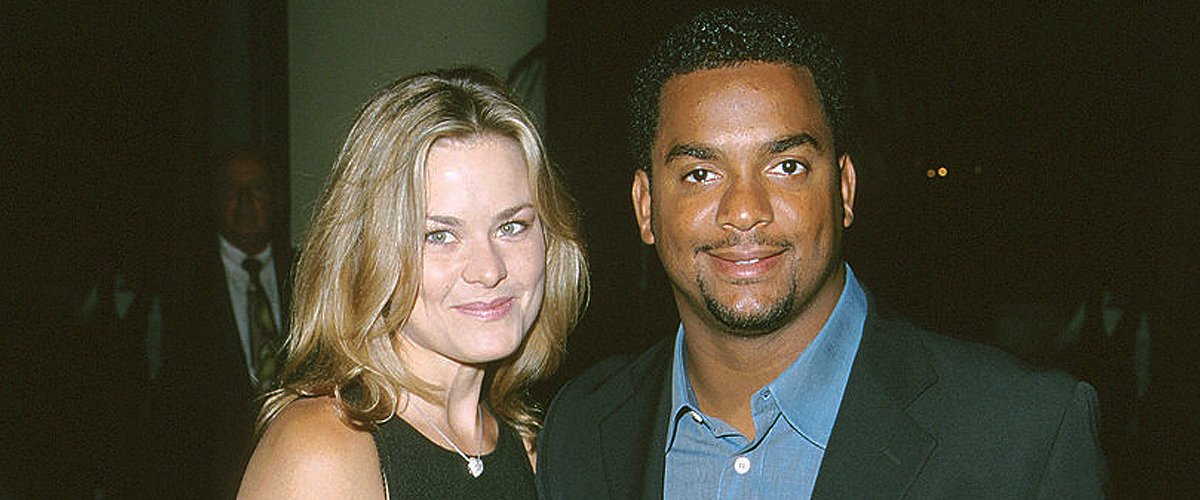 A picture of Alfonso Ribeiro and his wife, Robin Stapler. | Photo: Getty Images
Now, Ribeiro is not only an actor or comedian but also a made dancer and a TV host. Amid his successes in the field, the entertainer's personal life has progressed tremendously.
Although his marriage with his first wife, Robin Stapler, failed, the union produced an adorable daughter named Sienna. She is one out of the four angels fathered by the 50-year-old.
After a failed marriage, Ribeiro gave love another chance, and he connected with another woman, Angela Unkrich, who has been with him for decades. She is also his second wife and mother to his young kids.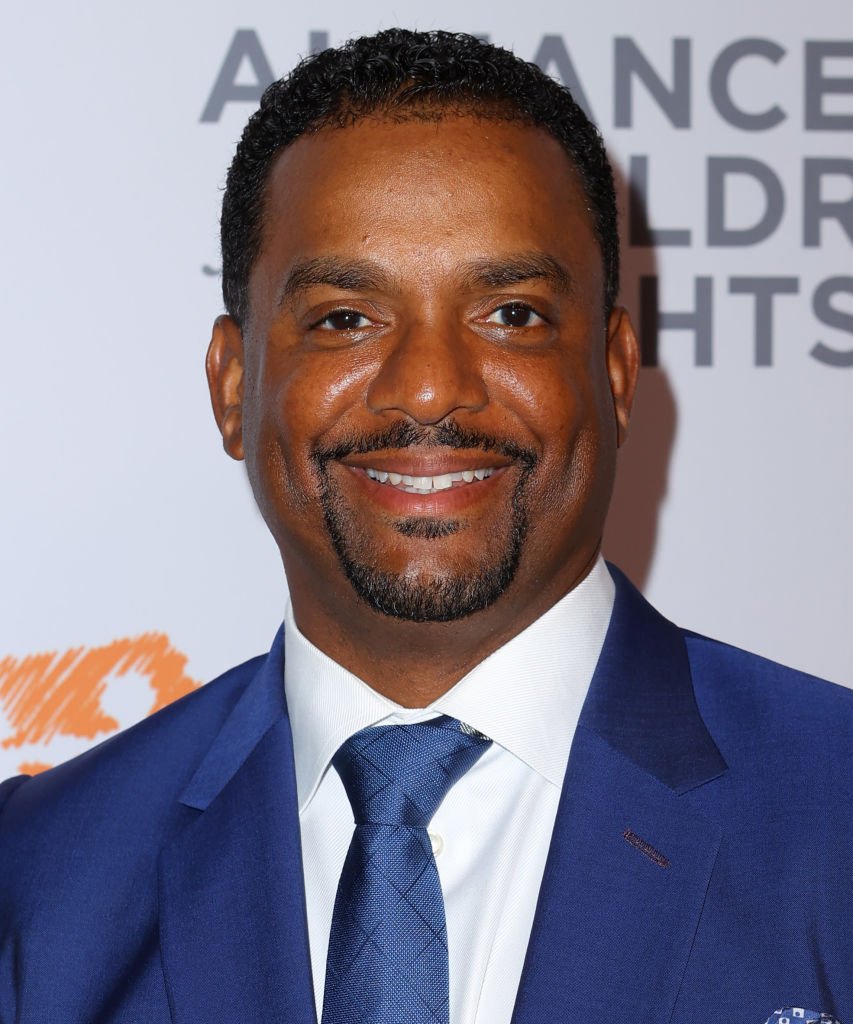 Alfonso Ribeiro at The Beverly Hilton Hotel on March 05, 2020. | Photo: Getty Images
ALFONSO RIBEIRO'S FIRST MARRIAGE
The first time Ribeiro said "I do" was in 2002; sadly, the union ended four years later. However, their love story is one to remember, and it is likened to a story from a fairytale movie.
The former couple developed a bond while working on the series "In The House." According to sources, it was love at first sight, and at the time, Ribeiro was 34.
After spotting Stapler onset, Ribeiro hurriedly approached her and requested a dinner date which she agreed to. For these two, the night after the dinner marked the beginning of what led to a successful marriage, until it ended.
The actor hit his former flame with divorce papers in 2006 at the Los Angeles Superior Court. The documents cited irreconcilable differences and since they were seen as fit parents, they were granted joint custody of their toddler daughter.
WHO IS HIS EX-WIFE?
Robin Stapler is an actress popularly known for her appearance on "In the House." She is also active on social media and has revealed to fans her career choices.
Her Instagram bio describes her as an "Actress, fitness educator, healer, entrepreneur, Mom, professional hustler." So far, Stapler has showcased her different sides, which are documented in the more than five hundred photos shared by the actress.
ALFONSO'S FIRSTBORN IS ALL-GROWN
Ribeiro became a dad for the first time after having Sienna in the early 2000s. Nearly two decades after, the little lady is now all-grown and, like many young adults, does not mind sharing her lifestyle on Instagram.
A few hours ago, Sienna added some head-turning shots. Although it was the famous throwback Thursday, the actor's daughter decided to treat her fans to some raunchiness, flaunting her perfect body.
In the image, Sienna donned a black leather mini-skirt with pleated ending patterns and metal stones at the base. Her skirt was paired with a red corset-themed crop top.
Sienna added some basic pieces of jewelry to boost her sexy outfits and allowed her curly honey brown hair to stream down her toned body. She assumed different poses, showing off some skin. The young woman's caption simply read:
"birfday."
Ribeiro's daughter, who recently turned 19, is not only a charmer, she has also inherited her daddy's talent. While speaking to a reporter, the father of four confessed that his firstborn is interested in acting but has decided to move at her pace.
Although he shares a bond with her, the actor has decided to allow her to navigate her own life when it comes to career choices. This is precisely what the upcoming actress would love.
He added that she wants to make it out on her own without being identified with her famous dad— a mindset the actor is ready to build and motivate, despite staying off her decisions.
FAILED MARRIAGE BUT EXCELLENT PARENTING
In the 90s classic,"The Fresh Prince of Bel-Air," Ribeiro's Carlton Banks was ready to submit to Will Smith and act as his sidekick. In reality, he is also willing to make sacrifices for his family, but this time, as the man in charge.
Ribeiro is a hands-on dad with his kids and, despite having a failed marriage with Stapler, is committed to being a big part of their daughter's life.
The former couple has an excellent co-parenting relationship without compromising their daughter's happiness. While the TV personality loves to rave about his daughter's personality via interviews, he also dotes on her online.
In June, when Sienna earned the title of a high school graduate, her parents attended the event and later shared posts from the big day. Ribeiro shared snaps of the latest graduate in her gown, smiling, and wrote:
"My baby girl Sienna just Graduated from High School. I'm so proud. She's gonna go do big things in her life. She's smart, beautiful, motivated, funny, passionate, and makes everyone around her happier."
LOTS OF LOVE TO GO AROUND
Sienna is blessed to be surrounded by a lovely family, including her mother, father, stepmother, and siblings. Last week, when she turned 19, her dad, mom, and stepmother celebrated the young adult by serenading her with compassionate words.
As expected, her dad shared a montage of photos from her younger years. He also added a heart-warming message. Not one to be left behind, Stapler also posted a photo of Sienna seated in what looked like a cafe or restaurant. Via the caption, the actress wrote:
"Happy 19th to my beautiful baby @siennaxmichele I'm so proud of the woman you are, keep being YOU. You hold all the power. Love you so much!!!"
Unkrich extended a heart of love to the celebrant by sharing a cute snap of Sienna posing in the middle of her parents and adding loving words.
THE PERFECT FAMILY MAN
When it comes to his family, Ribeiro ticks all the boxes. Not only is he a great husband to his wife and father to his kids, but the actor has also stayed off drama and controversies.
Judging by some of the 21st-century celebrity family drama, one can say Ribeiro has one of the best celebrity marriages, and both he and his wife know how to celebrate and support each other.
A few days after Sienna's birthday, the couple marked their 9th wedding anniversary by posting throwback wedding photos. Their posts were embellished with charming words and admiration for each other. Alfonso's caption read:
"You are the best mom, friend, and partner any man could ask for. I'm so happy you finally said yes to our first date."
Amid the perfect romance, he is enjoying parenting with Unkrich, and the pair have adorable kids, two sons, Alfonso Jr., Andre, and a daughter, Ava, who are the center of their worlds.
Please fill in your e-mail so we can share with you our top stories!