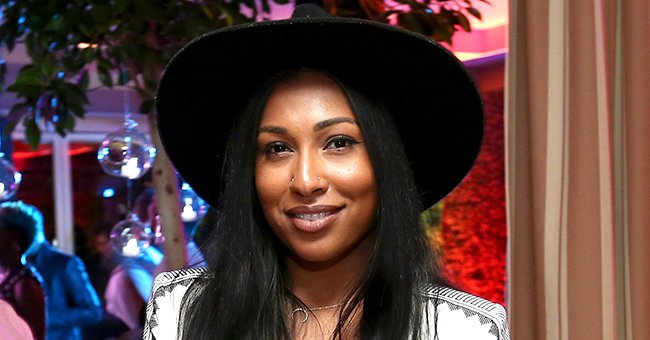 Getty Images
'Fool For You' Singer & Grammy Winner Melanie Fiona Is Now 38 & Pregnant with Second Child

It has been a decade since Melanie Fiona released her Grammy-winning song with CeeLo Green titled "Fool For You." Here's what the 38-year-old singer has been up to recently.
Melanie Fiona Hallim was born on July 4, 1983, and is a Grammy Award-winning R&B singer originally from Toronto, Ontario. She grew up in a music-filled household from an early age, which quickly made her realize she shared the same passion.
Her father, a Guyanese immigrant, was a band guitarist who would allow her to sit on stage while he practiced. Likewise, her mother, also an immigrant, would play music at home, blasting the likes of The Ronettes and Whitney Houston.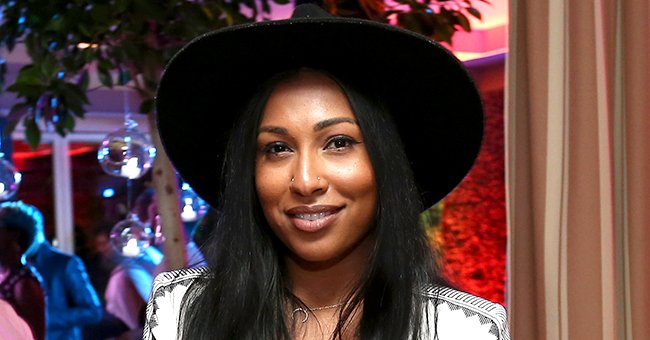 Singer Melanie Fiona attends the 2015 BET Awards Debra Lee Pre-Dinner at Sunset Tower Hotel on June 24, 2015 in Los Angeles, California. | Source: Getty Images
HER RISE TO FAME
Her rise to fame began in 2002 when she was in the girl group X-Quisite. In 2005, she traveled to Los Angeles in hopes of snagging a record contract.
She started out co-writing songs for Rihanna and Kardinal Offishall. Later, she appeared on Reggae Gold 2008 in the Supa Dups-produced song titled "Somebody Come Get Me."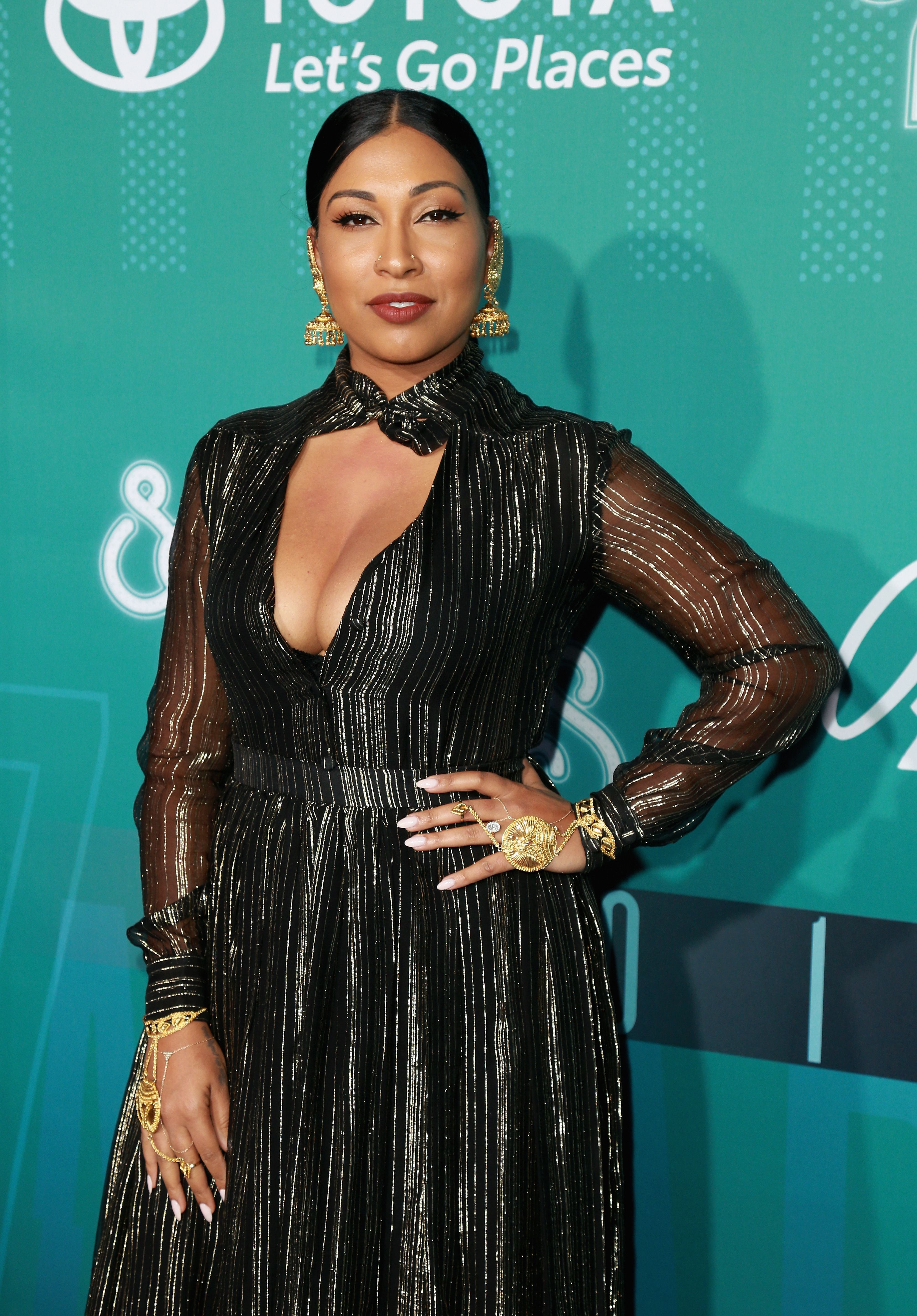 Melanie Fiona attends the 2017 Soul Train Awards, presented by BET, at the Orleans Arena on November 5, 2017 in Las Vegas, Nevada. | Source: Getty Images
HER ALBUMS
By 2009, she released her first album. Fiona's debut single "Give It to Me Right" was released in February of that year, which peaked at number 20 on Billboard's Canadian Hot 100, and number 41 on the UK Singles Chart.
Her second single titled "It Kills Me" became her breakout song in the Billboard Hot 100, where it almost made it to the Top 50. It also hit number 1 on the Hot R&B/Hip-Hop Songs chart.
HER FIRST GRAMMY NOMINATION
The song earned a Grammy nomination for Best Female R&B Vocal Performance to make things even better for her. However, it would take three years before she could release an album in 2012 due to several delays.
The album, titled "The MF Life," was reportedly an "honest" depiction of her life and how things have changed for her since her debut album "The Bridge."
HER GRAMMY AWARD-WINNING COLLABORATION
Nevertheless, she snagged Grammy awards between those times after working with CeeLo Green on the song "Fool For You." The single features her vocals, and it won two Grammys for Best Traditional R&B Performance and Best R&B song.
Like her career, Fiona's personal life also came with several hiccups. In 2020, she married her long-time fiancé Jared Cotter after postponing their wedding three times.
HER WEDDING
The couple decided to finally tie the knot in an intimate ceremony in Los Angeles, deciding not to let the COVID-19 pandemic affect their plans yet again. On Instagram, she shared a video of themselves wearing face masks and smiling at one another in their wedding outfits.
Now, Fiona is about to become a mother of two.
A MESSAGE ABOUT HER MARRIAGE
In the caption of her photo, she shared an inspiring message about their wedding and their relationship in general. She said:
"Remember, things might not look the way you envisioned, but if you're willing to surrender.. to detach from your ideals and expectations, you can joyfully find your way back to the intention."
GROWING HER FAMILY
Fiona added that although they could not have a large ceremony and celebration as initially planned, they will still have one when the conditions permit. For now, celebrating their love with their son and unborn baby is good enough for them.
Fiona is about to become a mother of two. She and her husband already share a 5-year-old son named Cameron, and on Instagram, she's been sharing glimpses of her pregnancy journey with baby number two.
THEIR GENDER REVEAL
In late September, she shared a heartwarming video of her, Cotter, and their son Cameron laying in bed together while guessing the gender of her baby. Both mother and son guessed that their child would be a girl, while Cotter guessed that it'd be a boy.
After a while, Fiona checked her phone for the results, and she happily exclaimed: "it's a girl!" Their 5-year-old son was ecstatic and started jumping up and down on their bed.
ROOM FOR LEARNING
Admittedly, Fiona was surprised by what they had just discovered at the time. She shared that she never saw herself as a "Girl Mom," but the revelation changed everything for her.
However, the Grammy award-winning artist is confident that she's done enough to be worthy of raising a daughter in the world. More importantly, she acknowledges that she has a lot to learn about herself and continue to evolve.
TALKING ABOUT PREGNANCY
Like many women, she acknowledged that pregnancy could feel like a shock even when it's planned. Sometimes, it causes a shift in perspective, but she reminds others that that shift doesn't always mean something bad. She shared:
"We can become so attached to the feeling of being in control that we feel panicked at the first sign of change. That feeling… is what it means to be alive."
ENJOYING THE JOURNEY
Fiona embraces pregnancy as it goes, and she has the best companions to join her in the journey. Her son Cameron has been helping her out, and she once revealed how excited he was to become a big brother.
Consequently, Fiona shares they probably should have planned the pregnancy sooner had they known Cameron would be this excited. Fiona also reveals that Cameron is the best helper, which constantly reminds her that he is on her team to get her through this stage in her life.
Enjoying motherhood to the fullest, Fiona collaborated with Melanie Marie to create a bracelet collection inspired by motherhood's happiness. The collection for moms by moms is meant to inspire all types of mothers worldwide.
Fiona hopes to inspire other moms and share her knowledge on parenting, staying in touch with oneself through meditation, taking care of one's health, and being a mindful parent. While she hasn't been doing this through music, she's been doing it through her social media platform.
Please fill in your e-mail so we can share with you our top stories!