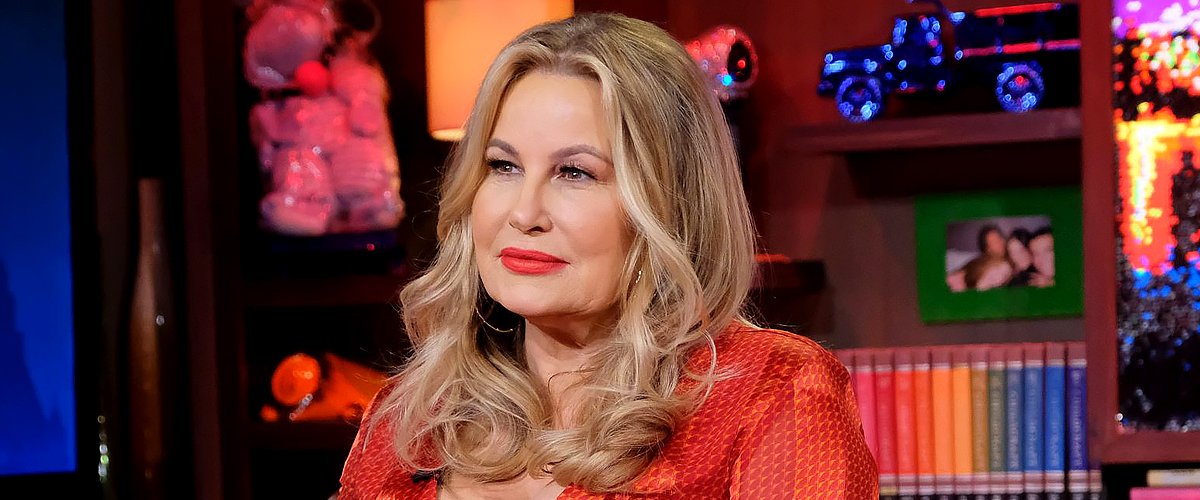 Getty Images
Jennifer Coolidge Dated Younger Men Long before Admitting She Is 'Barren'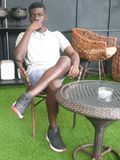 Jennifer Coolidge made a name for herself when she appeared on "American Pie" as Jeanine Stifler. The actress has quite an interesting on-screen persona; however, there is more to know about her life away from the spotlight.
Since making her acting debut in 1993, American Actress Jennifer Coolidge has mostly featured in supporting roles in several comedies and guest roles on television.
Still, she is arguably one of the most recognizable faces in the entertainment industry. Without a doubt, Coolidge's fame mostly stems from some of the most iconic characters she has portrayed over the years.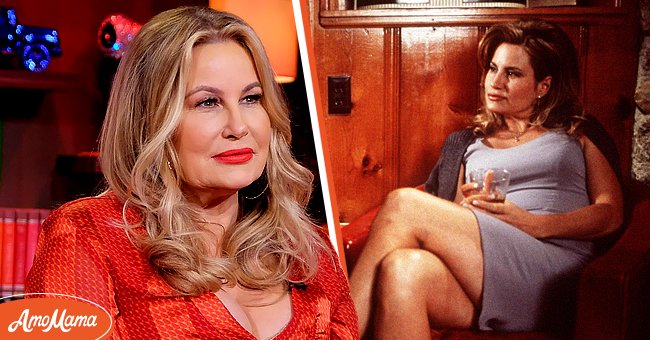 Hollywood actress Jennifer Coolidge. | Photo: Getty Images
But, a large part of it also has to do with her lovable personality. Surprisingly, for someone who commands so much respect, there is still so much that fans do not know about the actress, especially about her rise to stardom and romantic relationships.
INSIDE JENNIFER COOLIDGE'S SUCCESS STORY
On August 28, 1961, Jennifer Coolidge was born in Norwell, Massachusetts, to parents Gretchen and Paul Constant, who owned a plastics manufacturing company.
As a little girl, Coolidge dreamed of a career in the entertainment industry, but as a singer rather than an actress. Despite her dreams, the icon had a normal childhood, went to school, and graduated from college in 1985.
Next, she relocated to Los Angeles from New York and attended a comedy training program at The Groundlings Theatre and School. She made her first acting debut in1993 in a guest role on NBC's "Seinfeld."
In 1999, Coolidge got her career breakthrough when she landed the role of Jeanine Stifler, best known as "Stifler's mom" in "American Pie." The role immediately cemented the actress's place as the archetypal Hollywood cougar.
THE ARCHETYPAL HOLLYWOOD COUGAR
Coolidge portrayed her role as Stifler's mom with so much perfection that it has become almost impossible for anyone to see her in another role or as someone else.
Since "American Pie," Coolidge, 60, is often referred to as the archetypal Hollywood cougar in most media publications. While the actress welcomes the tag, she does not quite see herself as a "cougar."
During an interview with The Guardian, the "Legally Blonde" star explained that she is more comfortable with the "milf" tag than she is with "cougar."
While speaking to the outlet, the star said she felt like the word "cougar" sounded more predatory. Coolidge said it sounded more like someone seeking out young men, and she liked it more when it was their idea.
However, being typecast comes with its disadvantages, and the star readily admits that she should have stopped taking up stereotypical roles after her "American Pie" success.
Coolidge did not want a relationship where she felt like a detective, and everything her partner did was suspicious.
JENNIFER COOLIDGE'S LOVE FOR YOUNGER MEN
It has been over two decades since Jennifer Coolidge played the sexy cougar in the 1999 box office hit. However, at 60, she still possesses that youthful look that reminds fans of her notorious performance as Stifler's mom.
While the actress will undoubtedly continue to be an object of infatuation for many young men, the veteran actress also admits that she has a thing for men that are younger than she is. During an interview, Coolidge opened up about her attraction to younger men. In her words:
"I always date younger men. For some reason that's just the way it's gone, because younger boys have always asked me out and I accept."
MORE ABOUT COOLIDGE'S PERSONAL LIFE
Although Coolidge appears to have had an interesting romantic life, the actress has never been married. In addition, she has no children, and many fans are oblivious to the reason behind her childlessness.
Last year, BuzzFeed Celeb shared a video of Coolidge reading some of the internet's thirstiest tweets about herself. In the clip, the icon made a rather surprising revelation. Coolidge made it known that the reason why she had no children was that she was barren.
Despite not having any children, Coolidge appears to be living her best life. Unsurprisingly, her romantic life seems just as exciting and adventurous as she portrays in her movies.
Earlier this year, Coolidge had a shocking confession to share with her amazing fans while conversing with music star Kelly Clarkson on "The Kelly Clarkson Show."
The "Legally Blonde" actress opened up about an experience she had while vacationing sometime ago in Hawaii. Coolidge said she pretended to have an identical twin to date two men who happened to be best friends.
The renowned actress made it known that her trick worked, and she dated the best friends for two weeks. At this point, the TV host was in disbelief, noting that it must have been exhausting.
Coolidge shared that it was quite an experience, and being young helped her get away with it. She doubted if she would be able to pull such a stunt off now, but it was a great decision at the time of the occurrence.
Clarkson found it intriguing as she noted that it would be most fulfilling to see a movie with such a plot. Lying about being a twin would not be the first time Coolidge has played smart to achieve a goal.
WHAT DOES COOLIDGE WANT IN A RELATIONSHIP?
The actress once pretended to be American novelist and writer Ernest Hemingway's granddaughter to get into clubs. Although Coolidge loves to share her adventures with her fans during interviews, she is discreet about her romantic partners.
However, the "American Pie" star once spoke about her relationships and what she wants in a partner. Coolidge said she had been in relationships where she had had several fights with a partner before the day was over.
She said she does not want a boyfriend whose behavior does not add up. Furthermore, Coolidge did not want a relationship where she felt like a detective, and everything her partner did was suspicious.
The actress said she wanted someone who was incredibly well-adjusted but was fun-loving and cared about humanity. Overall, Coolidge just wanted a very nice person.
Hopefully, Coolidge would get her wish someday, but nowadays, the actress lives a more low-key life and spends time bouncing between her two homes in Hollywood, California, and New Orleans.
Please fill in your e-mail so we can share with you our top stories!