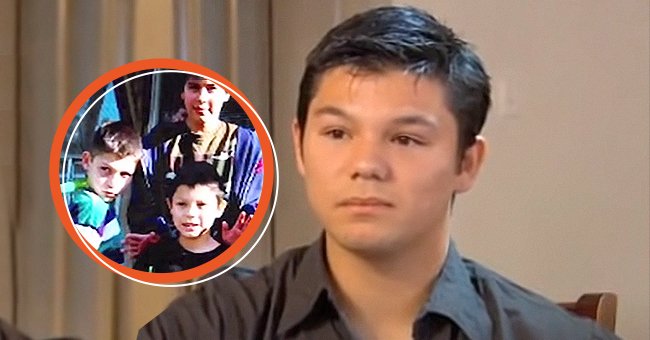 youtube.com/USA TODAY
Orphaned Boy Who Lived in a Car Because He Aged Out of Foster Care Finds His Biological Sister
Years after seeking the comfort of a family, a teenager finally found his biological sister who helped him fulfill his lifelong desire to fit in.
Following a failed adoption as a child, Logan Hunt was forced to return to foster care to live out the rest of his childhood in resentment, frustration, and loneliness.
Right after outgrowing the system, he was forced into the streets, where he began living off his vehicle. Being homeless at eighteen only served to fuel his anger towards society, which had built up over the years.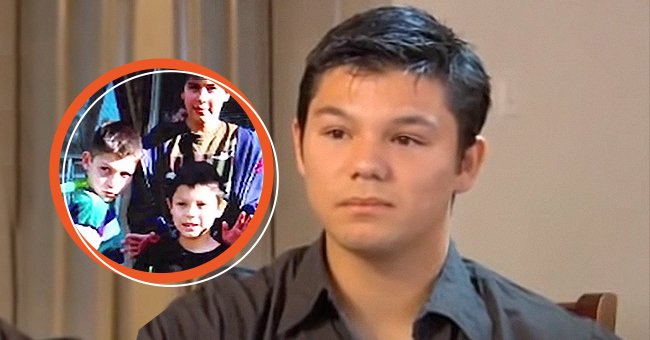 A picture of Logan Hunt with his family | Photo: youtube.com/USA TODAY
Rather than let his anger consume him completely, Logan, formerly Seth Miller, decided to share his story with the world. In turn, he earned interview opportunities with various media outlets.
The Hunts saw one of these interviews and instantly knew Logan would fit in as part of their family. This also helped Logan learn of the existence of his biological sister, Shyann Hunt, who was adopted by the Hunts as a child.
Shyann's adoptive parents, Robert and Ara Hunt, soon contacted Logan and arranged a meeting where he got the chance to meet his sister.
The family invited Logan to move in with them, giving him a sense of belonging for the first time in his life. A year later, the Hunts decided to adopt him. He was nineteen at the time.
Following the adoption, the young man decided to start his life anew, beginning with a change of names from Seth Miller to Logan Hunt. His decision was symbolic of how much he valued the second chance at life the Hunts gave him. The teenager divulged:
"I am now the kid who could say that he has it [family] now and that he's gonna make sure he takes good care of it and loves it every day."

A netizen's comment on the heart-warming YouTube video | Photo: youtube.com/USA TODAY
Many have been moved to tears by the touching story of the young man, whose luck came through at the nick of time. Commenting on the touching account, one YouTube user wrote:
"What a great story. And all through his very difficult life, he stayed a decent young man. Wow!"
Several netizens commended the boy for being a fighter all through the years, while others were glad he finally found the most important thing of all — family.

A netizen's comment on the heart-warming YouTube video | Photo: youtube.com/USA TODAY
Some sang odes to the couple who were willing to put a roof over Logan's head after his years of hardship. A comment read: "Wonderful couple for not hesitating to take him in. When you do good deeds, great things come out of it, and many times, those things are Eternal."
For many, the remarkable kindness performed by the Hunts served as the little spark they needed to restore their fate in humanity.
Please fill in your e-mail so we can share with you our top stories!