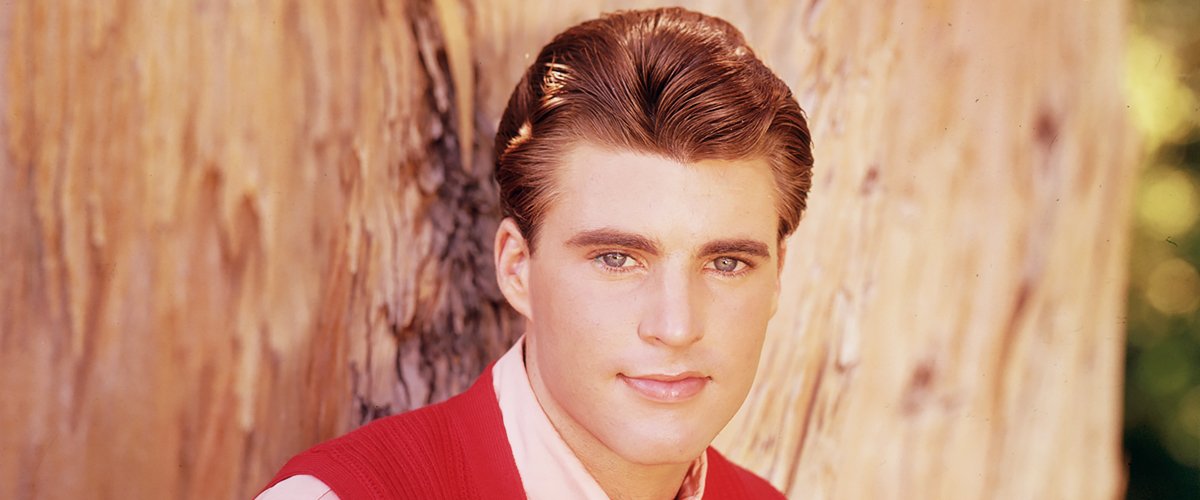 Getty Images
Ricky Nelson's Kids Maintained Another Cause of His Fatal Crash Than Rumored by the Public
Ricky Nelson's fatal plane crash in 1985 raised so many controversies. Records showed that his children were strict about the true cause of the crash, but the rumors said otherwise.
Born Eric Hilliard Nelson, but widely recognized as Ricky Nelson, he was an American singer, pop pioneer, musician, and actor who got into showbiz as an 8-year-old. During his time as a musician, he blessed the world with his rock and roll tracks.
Ricky was already a big shot at a very young age, and he achieved more success as he became older. Ricky sold 35 million records before he was 21 and was the best at all he did. Below is all you need to know about the star.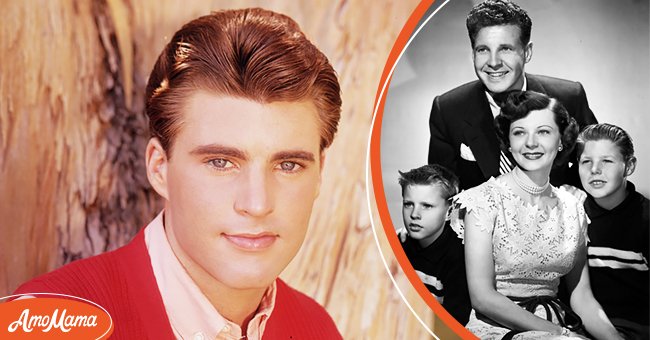 Outdoor portrait of actor Ricky Nelson. [Left] David Nelson, Ozzie Nelson, Ricky Nelson and Harriet Nelson pose for a family portrait in circa 1946. [Right]. | Photo: Getty Image
ABOUT RICKY NELSON
Ricky was born on May 8, 1940, in Teaneck, New Jersey, USA. As an actor, he made unforgettable appearances in various hit films, including 1952's "The Adventures of Ozzie & Harriet," "The Wackiest Ship in the Amy," and "Rio Bravo" in 1959.
As a star, one of Ricky's problems was that people continued to view him as the little boy who performed alongside his family in "The Adventures of Ozzie and Harriet" even after becoming an adult. But thankfully, that changed after he met Kristin.
The Rock 'n Roll artist married Kristin in 1963, and the couple had four children during their time as husband and wife. The couple first met at a celebrity basketball game when Kristin was only 12 years old.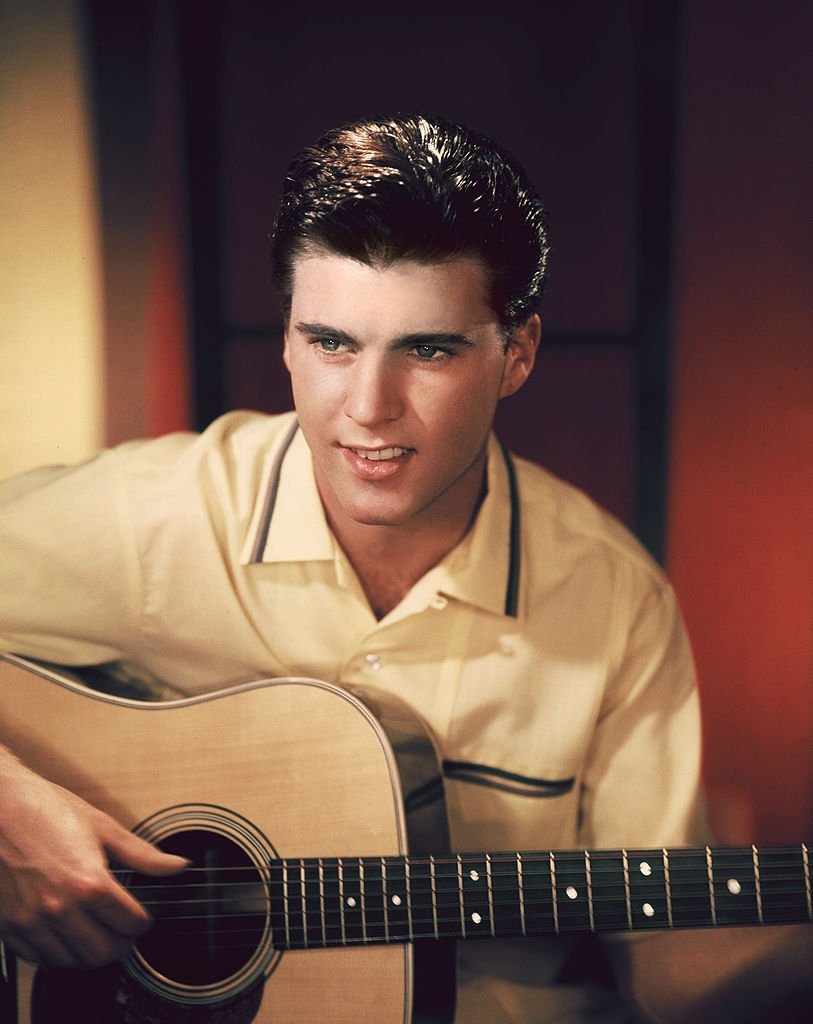 A snapshot of Ricky Nelson posing with a guitar | Photo: Getty Images
Remembering how their romance started, Ricky explained how his parents tried to make him notice Kristin and how their plans worked. Once during an interview, he noted:
"My family kept saying, 'You should see Kris now—she's really a lady.'"
During the early years of their romance, Ricky greatly influenced Kristin's painting career, which became a success. She painted a primitive version of the Kennedys in the White House which the late Robert Kennedy was interested in, but Kristin gave it to Jacqueline.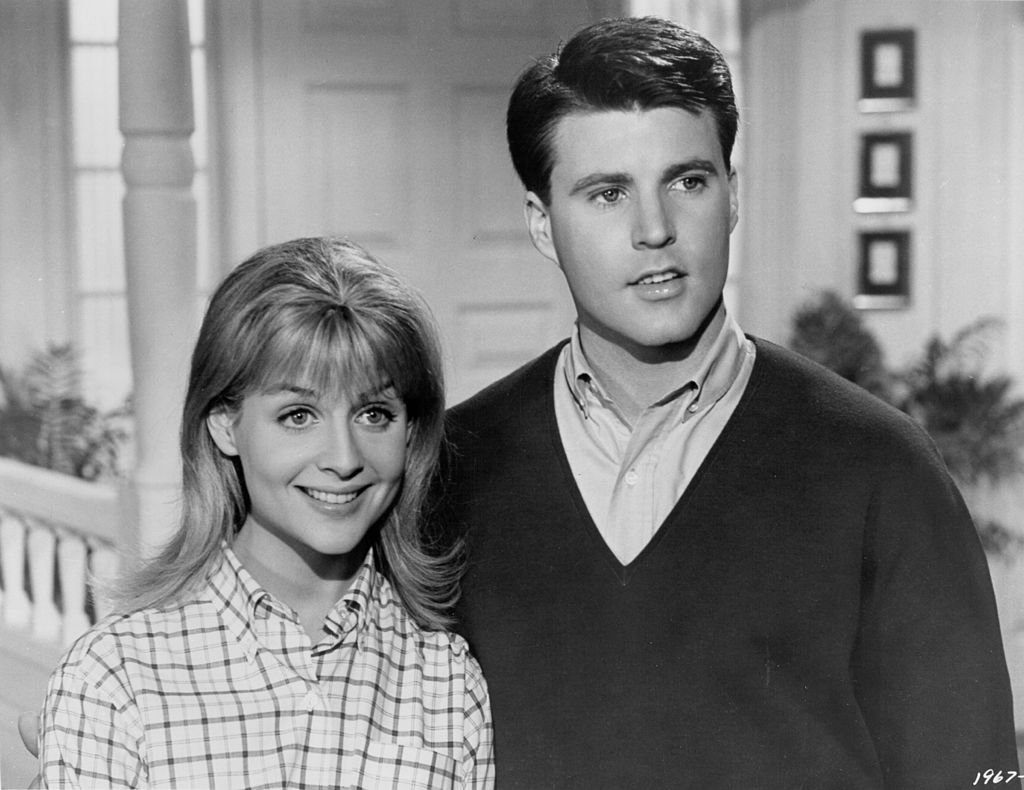 Rick Nelson and wife Kristin Nelson pose for a portrait on January 01, 1963 | Photo: Getty Images
Ricky and the primitive painter supported each other immensely, and it reflected on their careers. However, the couple later divorced in 1982, before Ricky's tragic death a few years later.
HOW RICKY GOT KILLED
Ricky was killed in a plane crash on December 31, 1985. He was on his way to Dallas, Texas, for a concert when the incident occurred, and reports showed that the plane he was on had a history of mechanical problems.
All seven passengers on board died, but the two pilots survived. His death caused a lot of controversies as officials tried to discover what ignited the flame. Investigators suspected the plane burst into flames due to free-basing, a form of cocaine abuse.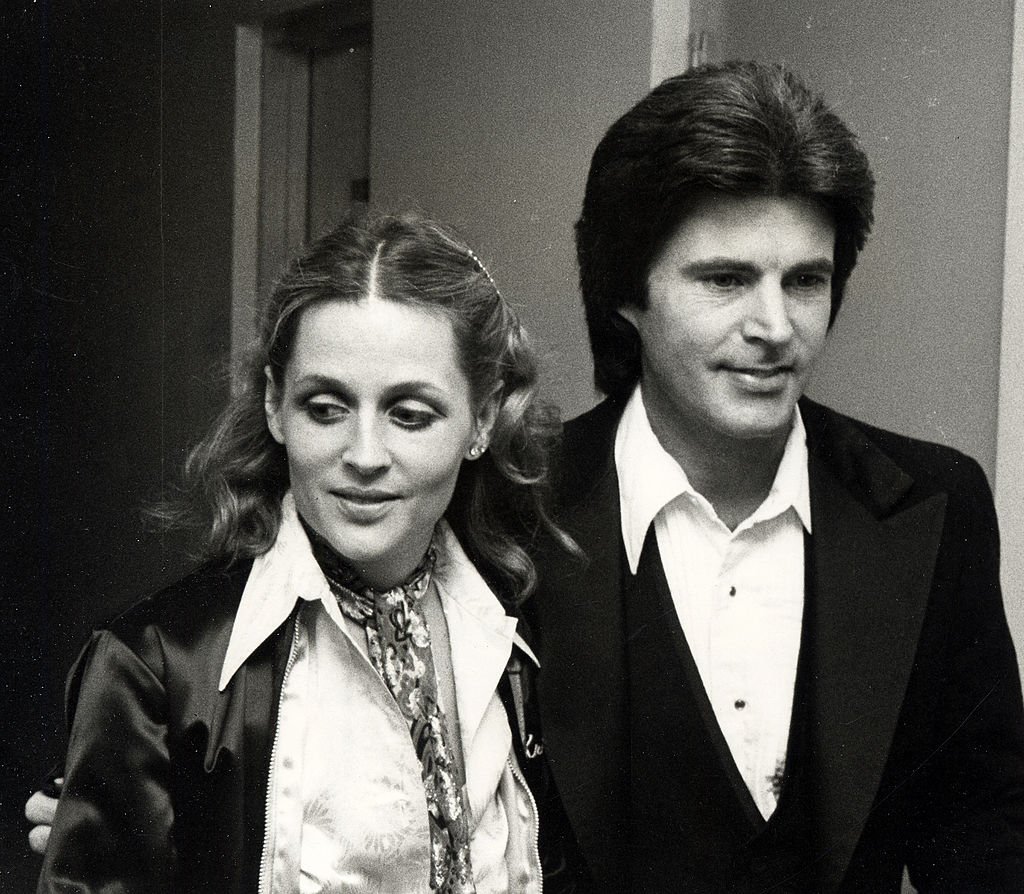 Ricky Nelson and wife Kristin Harmon at Fifth Annual American Music Awards on January 16, 1978 | Photo: Getty Images
The "Hello Mary Lou" singer's body also reportedly contained a measurable quantity of unmetabolized cocaine, and it appeared that the drug had not dissolved into his system before he died. But at the time of the report, laboratory results weren't available.
In an interview, Ira Furman, a spokesman for the National Transportation Safety Board, said the safety board also had no autopsy report on the passengers. Other records showed that toxicology results proved that the pilot and copilot had no alcohol or drugs in their system.
Free-basing requires a mixture of cocaine with flammable ether or ammonia. When the chemicals evaporate, the drug is smoked in a glass pipe. Unfortunately, the plane's wreckage discovered fuels from aerosol cans, which people can use to ignite the free-basing process.
As different speculations continued spreading following the New Year's Eve plane crash, Greg McDonald was irritated by the drug abuse allegations. He called the reports "pure nonsense" and explained that Ricky was not involved in free-basing.
Ricky's older brother David Nelson also told CBS Morning News that the music star was not a cocaine user and the speculations were wrong. McDonald also confirmed that Rick and his girlfriend were asleep when the fire started.
McDonald also mentioned a broken gasoline-heater fuel line as the cause of the fire. National Transportation Safety Board officials investigated the line as a possible cause, but it remained unclear if it broke before or after the crash.
However, amidst the chaos, the entertainer's ex-wife filed a petition in Los Angeles requesting temporal control over his $1.1 million estate. She claimed that the singer didn't write a will before he died, making her entitled to his properties.
According to Kristin's petition, Ricky's personal property was estimated at $500,000, and $100,000 in annual income from the property. She also noted that the value of his real property was about $500,000.
AFTER RICKY'S DEATH
Twenty years after Ricky's tragic death, his brother, David Nelson, Ricky's daughter Tracy Nelson, his twin sons, Gunnar and Matthew Nelson, Ricky's youngest son Sam Nelson and Glen Campbell, Ricky's friend, shared the pop star's memories on "Larry King Live."
Some of Ricky's hit music was later presented on DVD, and when Larry King asked David how he contributed to the production, he noted that he "had nothing to do with it whatsoever." Gunnar noted:
"Oh, actually the Rick Nelson Company was actively involved in it but it's always been a family affair to actually remember him. I can't believe it's been 20 years."
And when King requested details about the "Rick Nelson Company," Gunnar explained that the organization was the four Rick Nelson children and their uncle David carrying on his legacy.
They went on to talk about Ricky's tragic crash and how the family felt when they first heard the news. David explained that he was in the kitchen in his home at Encino when he heard about the crash on the radio.
It was unbelievable at first but it turned out to be true. David also noted that he wasn't aware his brother had been traveling and that the late star was never a fan of flights. Other family members also confirmed they heard the news in a similar way as David and it was a devastating moment.
RICKY'S MEMORIES
Ricky's twins Gunnar and Matthew have carried on the late Rock 'n' Roll artist legacy with their music style. Their dad died when they were 18-year-old, and at 50, they reminisced on their father's memory at Genesee Theater.
The brothers have made a name for themselves in the music industry, performing as their band, Nelson. Speaking about the Genesee concert in an interview, Gunner stated that it wasn't a mere concert but a full rock 'n roll history.
Please fill in your e-mail so we can share with you our top stories!