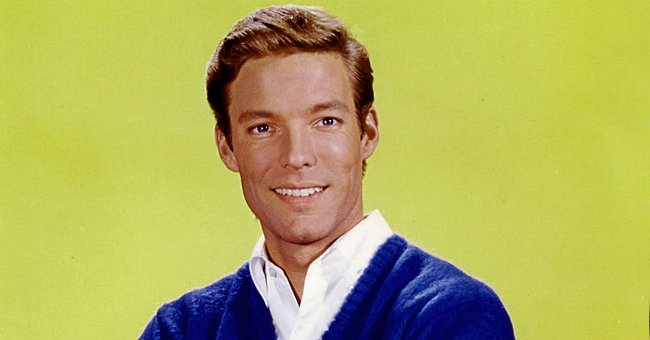 Getty Images
Heartthrob Richard Chamberlain Disliked & Feared Himself 'Intensely' Hiding Sexuality for Years
Sexuality has always been a tricky subject, especially in the entertainment industry. So when Richard Chamberlain decided to come out as gay, he knew there would be consequences.
George Richard Chamberlain was born on March 31, 1934, to Chuck and Elsa Chamberlain in Los Angeles, California. He has an older brother named Bill.
His father, Charles Axiom Chamberlain, died in 1984. He was a salesman who had problems with alcohol which in turn affected Richard's childhood. His mother, on the other hand, Elsa Chamberlain, was an actress and a singer with many other creative talents.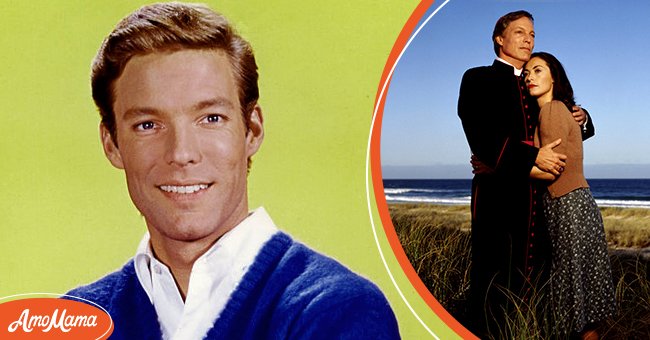 Portrait of actor Richard Chamberlain [left]. Richard Chamberlain and British actress Amanda Donohoe for the television movie 'The Thorn Birds: the Missing Years.' Movie aired February 11, 1996 [right] | Photo: Getty Images
Richard, who has both English and German ancestry, reportedly did not enjoy childhood as he was extremely unhappy and did not enjoy school, making up for this by succeeding in sporting activities.
Growing up, he attended Beverly Hills High School, and after graduating, moved on to Pomona College in Claremont, California. He studied painting and art history, developing a strong interest in dramatic student productions.
In his senior year, he had a significant breakthrough, landing a role as a newbie in Bernard Shaw's "Ants and the Man's" play. Landing the role made him realize he could embrace his first love of becoming an actor.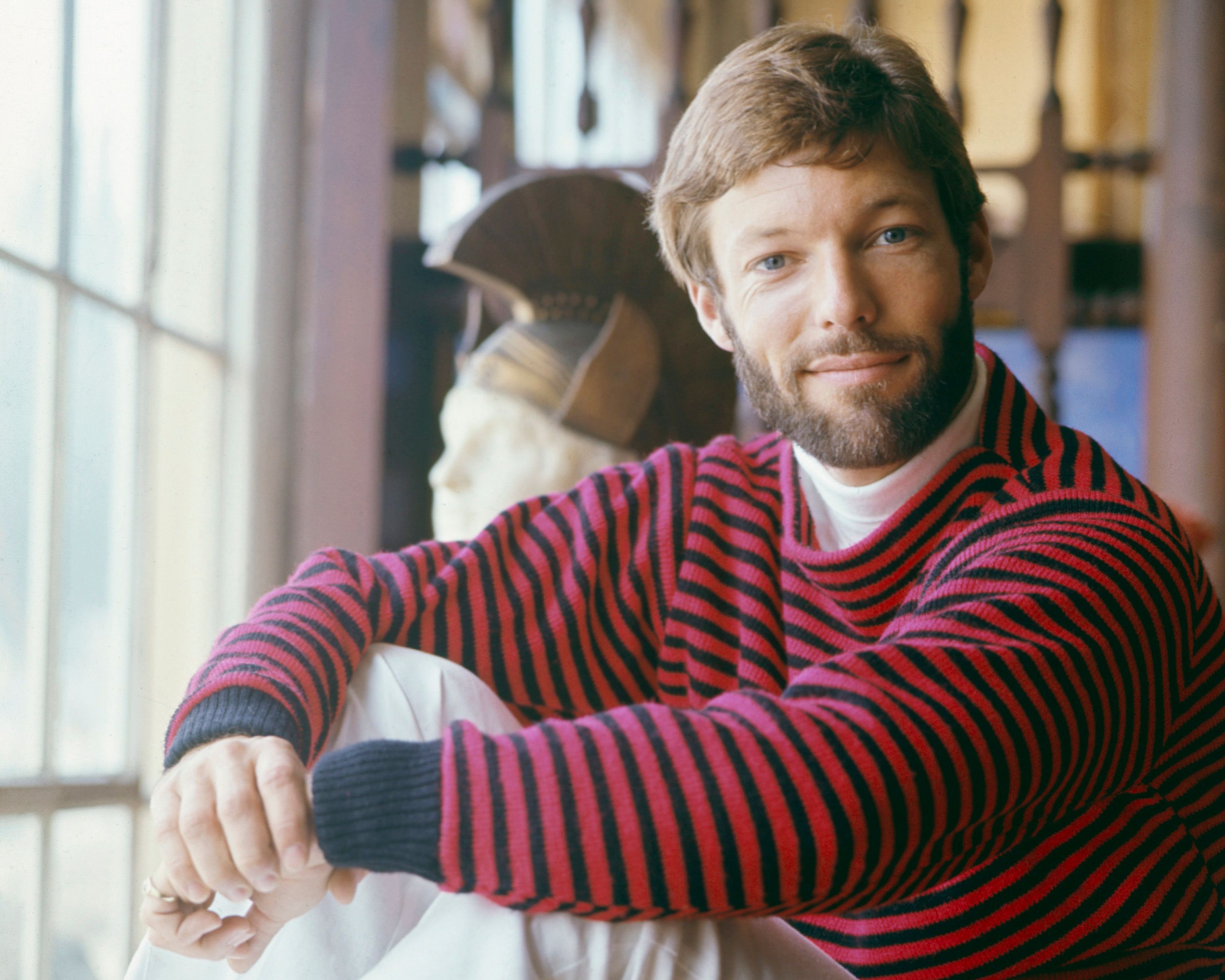 Richard Chamberlain attends the Off-Broadway Opening Night after party for the New Group production of Sticks and Bones' at Ktchn in The Out NYC on November 6, 2014 in New York City | Photo: Getty Images
He almost signed with Paramount Pictures, but things did not go as planned. The aspiring actor was drafted into the U.S. Army during the Korean war on December 7, 1956.
Speaking to The Advocate, Richard explained he didn't like being in the army because he was ordered around a lot and hated it. He also didn't like ordering people around. He served for 16 months and came out with the rank of a Sergeant after his service.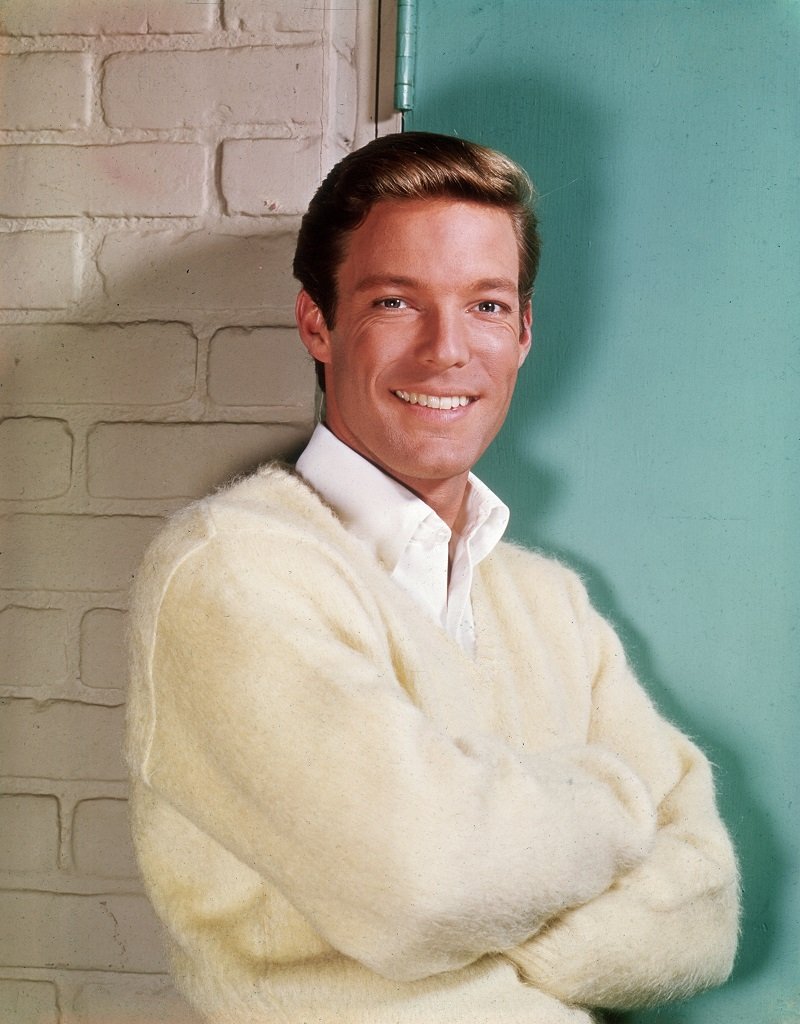 American film and television actor, Richard Chamberlain circa 1961 | Photo: Getty Images
ACTING CAREER AND FAME
Soon after leaving the military, Richard headed for Hollywood and quickly landed visible guest roles in a couple of popular series like "Gunsmoke" (1955) and "Mr. Lucky" (1959).
His breakout role came in 1961 when he appeared in the medical series "Dr. Kildare." He starred as a kind, caring physician, garnering a huge following of female fans. He also won a Golden Globe for the role.
With his good looks, it wasn't hard for him to land roles. However, most of his projects required him to portray typically bland and soap-styled leads in films, and fans eventually grew bored.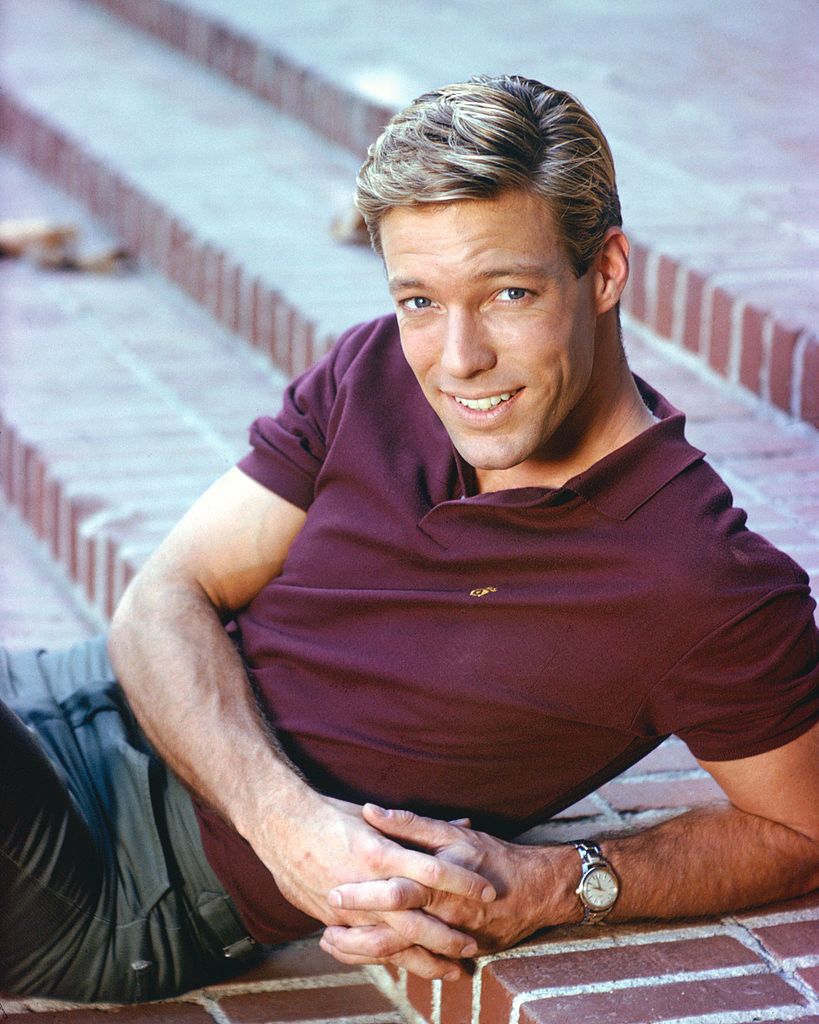 American film and television actor Richard Chamberlain, circa 1960 | Photo: Getty Images
The movies he starred in, "Twilight of Honor" (1963) alongside Joey Heatherton and "Joy in the Morning" (1965) with Yvette Mimieux, did not do well commercially.
He turned his back on Hollywood soon after and embraced stage play. Theatre seemed like the right decision since the plays he appeared in — "The Philadelphia Story" and "Private Lives" — fared well. He also got to show off his vocal talents while playing Tony in "West Side Story."
In December of that year, the actor appeared in the musical version of "Breakfast at Tiffany's," playing Sparkling George Peppared alongside Mary Tyler Moore.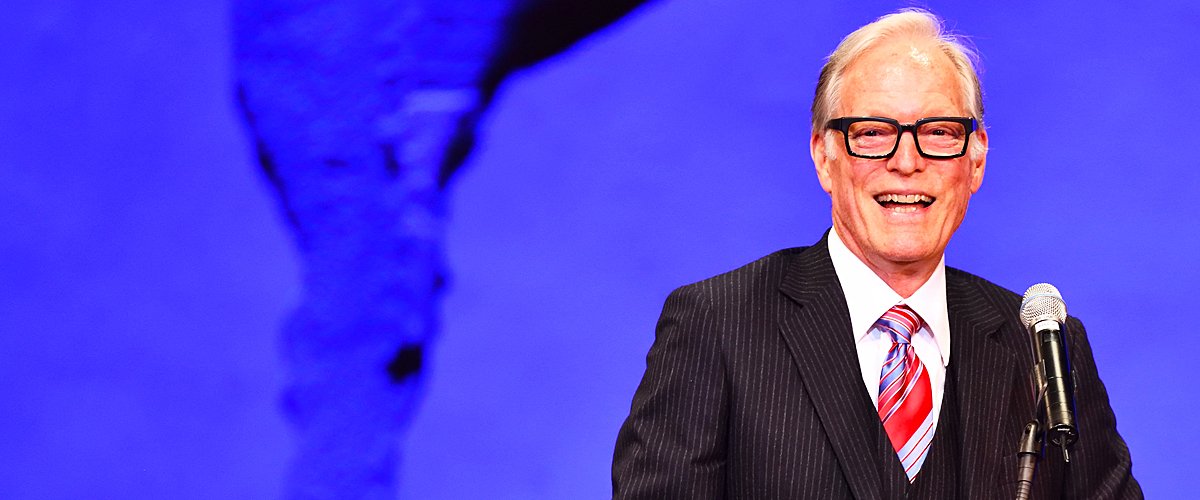 Richard Chamberlain speaks onstage at Sheldon At The Playhouse-Celebrating 20 Years Of Artistic Excellence at Pasadena Playhouse on September 17, 2017 | Photo: Getty Images
Unfortunately, the musical flopped badly in previews and closed after only four performances. It is still named one of Broadway's biggest musical disasters.
Shortly after, he headed to England after landing an important dramatic role in "Petulia" (1968), which Richard Lester directed. He stayed and took on additional roles in "Hamlet" (1969), "Richard II" (1971), and "The Lady's Not for Burning" (1972).
In Ken Russell's superb "The Music Lovers" (1971), he played composer Pyotr Ilyich Tchaikovsky. He was alongside Glenda Jackson, who portrayed Lord Byron opposite Sarah Miles in "Lady Caroline Lamb" (1972).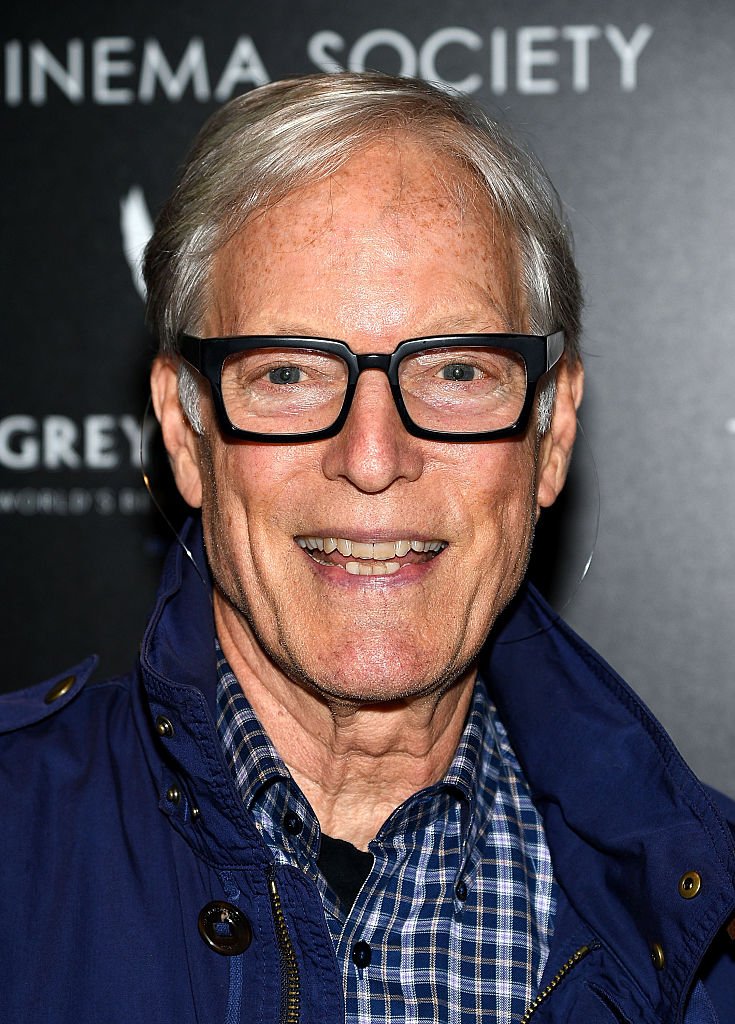 Richard Chamberlain on September 29, 2014 in New York City | Photo: Getty Images
With this, Richard felt he could take Hollywood on again, so he returned to America and debuted in "The Night of the Iguana" (1975) as Reverend Shanon.
He appeared in the adventure movie "The Three Musketeers" (1973) as Aramis. He also portrayed a villain in "The Towering Inferno" (1974), earning cult status in the Aussie film "The Last Wave" (1977).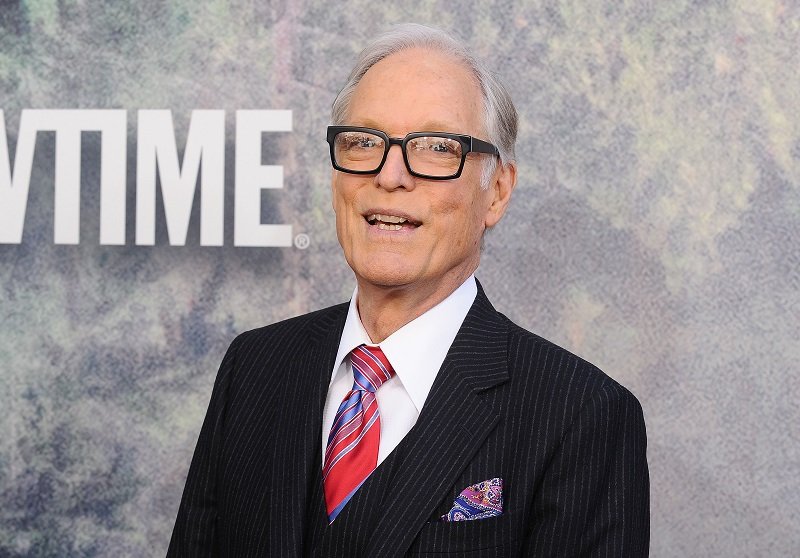 Richard Chamberlain on May 19, 2017 in Los Angeles, California | Photo: Getty Images
He returned to being a TV idol with legendary storytelling of "The Count of Monte-Cristo" (1975), "The Thorn Birds" (1983), and "Shogun" (1980). The miniseries earned him multiple Emmy nominations, and he won Golden Globes for the last two mentioned.
He has since devoted his time to musical stage tours appearing as Henry Higgins in "My Fair Lady," Ebenezer Scrooge in "Scrooge'' and Captain Von Trapp in "The Sound of Music."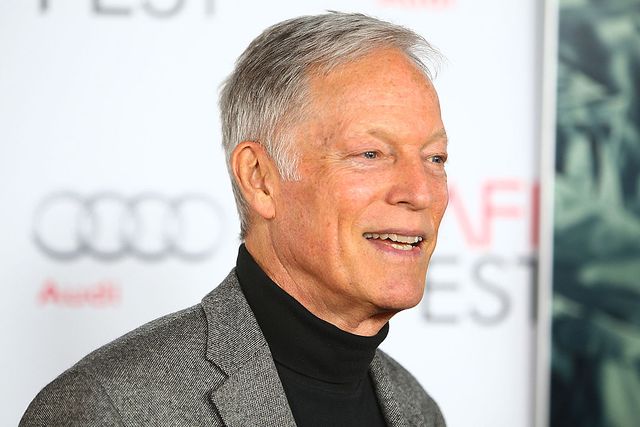 Actor Richard Chamberlain arrived at the AFI FEST 2015 presented by Audi Centerpiece Gala premiere of "Where To Invade Next" on November 7, 2015 in Los Angeles, California | Photo: Getty Images
PERSONAL LIFE AND SEXUALITY
Having moved to Hawaii to avoid the Hollywood spotlight, Richard released his autobiography titled "Shattered Love" in 2013. In it, the actor came out as gay.
Richard explained he had hidden this fact for most of his career because he believed revealing it might impact it negatively.
Speaking to Dateline, the actor explained that growing up being gay was like being a "sissy." Consequently, he disliked himself deeply and had to hide it behind his acting persona.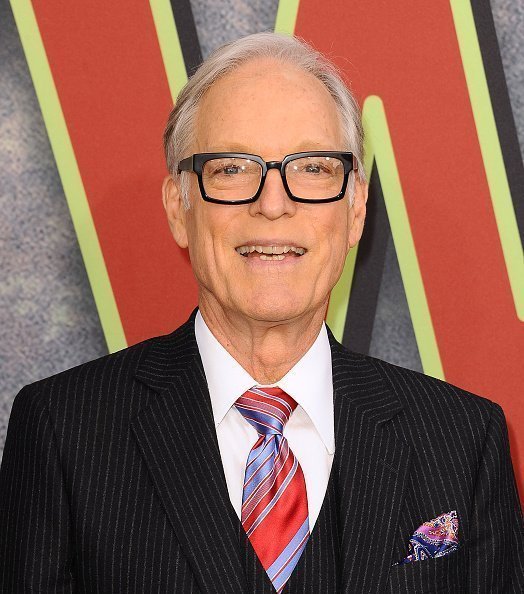 Richard Chamberlain at the "Twin Peaks" red carpet premiere in Hollywood, California | Photo: Getty Images
At 69, he believed he was no longer a romantic man and did not have to nurture the public image. He explained that when a person comes out as straight or gay, it doesn't necessarily define their character.
He admitted that America has not embraced having gay men on screen as there's still an enormous amount of homophobia in the culture.
Richard explains that although it is hard enough for actors to get movie roles, coming out as gay can further deter careers. As a result, he shares that he would not advise gay actors to follow in his footsteps.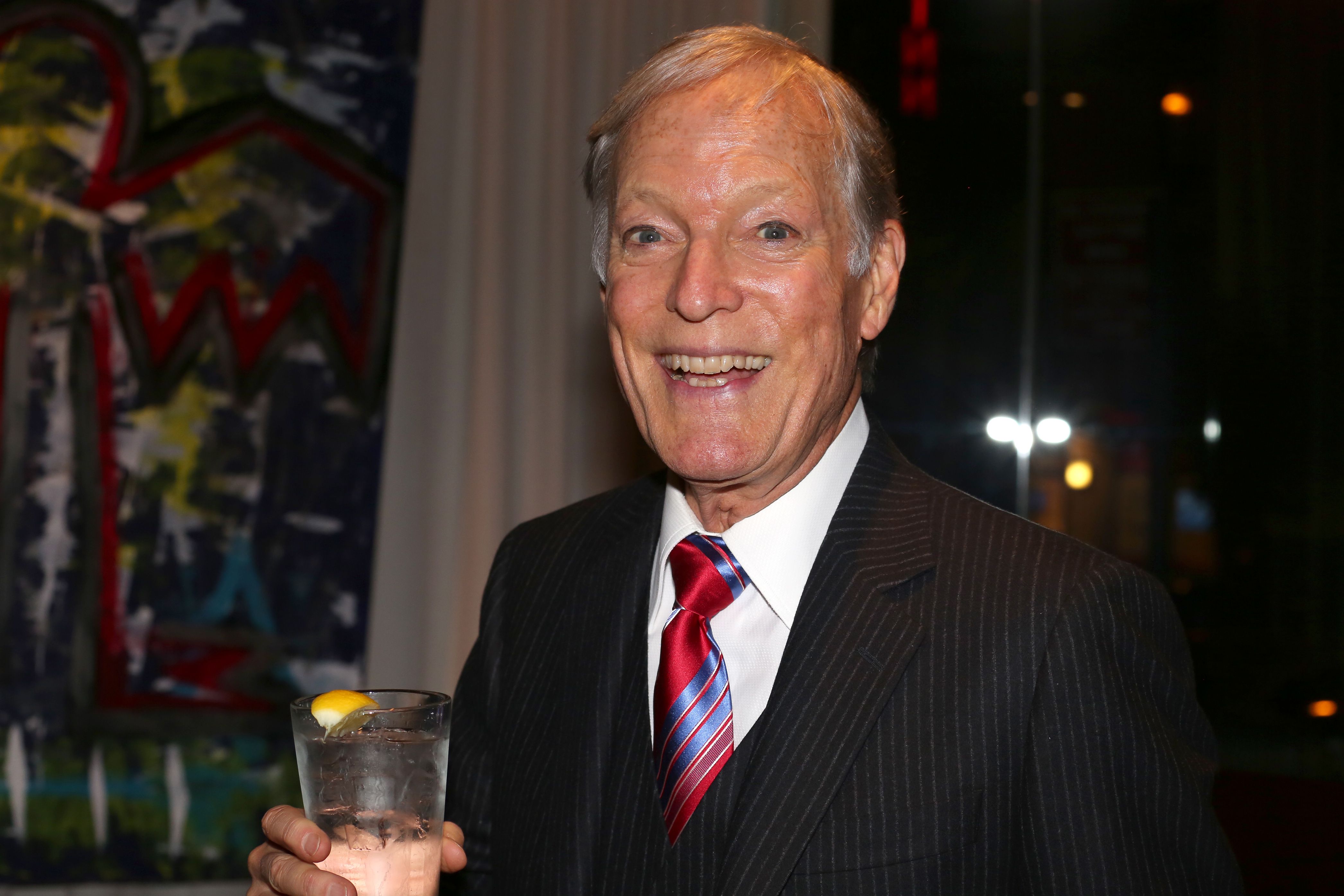 Richard Chamberlain attends the Off-Broadway Opening Night after party for the New Group production of Sticks and Bones' at Ktchn in The Out NYC on November 6, 2014 in New York City | Photo: Getty Images
At the time of the interview, Richard was still married to his longtime manager and partner, Martin Rabbett. They got married in 1984. He explained he was grateful for Rabbet's love more than anything in his life.
He admitted to being proud of himself, his relationship, and loving his life the way it was. The couple has since broken up after 33 years of marriage. According to reports, Richard's plans to dedicate the rest of his life to acting caused the split.
He was hardly around in the home they shared. He has since moved out of the Hawaiian residence back to Los Angeles after his new agents landed him new roles in television.
Please fill in your e-mail so we can share with you our top stories!