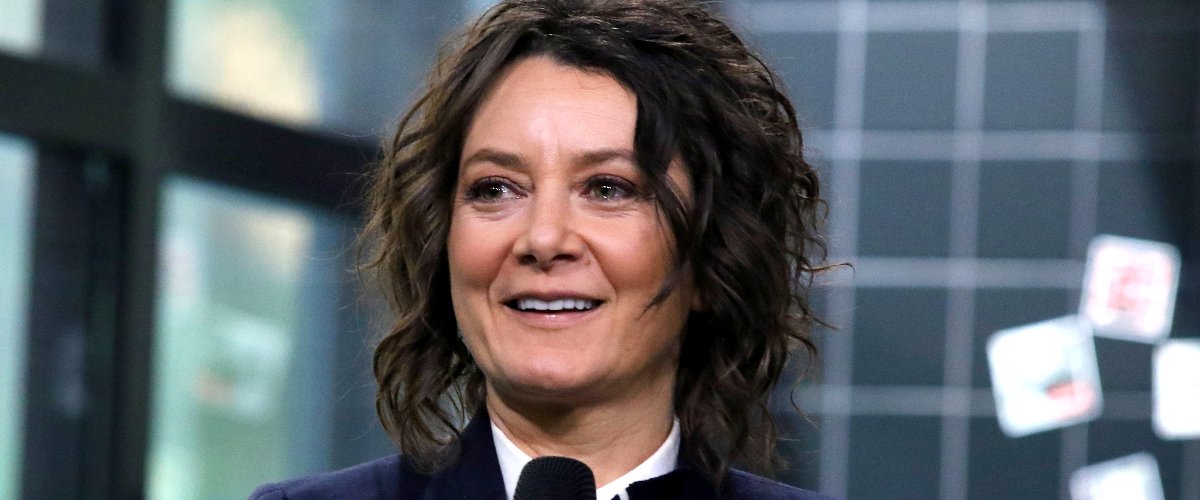 Getty Images
Sara Gilbert Realised Being Gay While Dating Johnny Galecki but Continued to Hide Her Sexuality
Proudly revealing one's sexuality was not as common as it is these days. This was one of the reasons Sara Gilbert and her ex-boyfriend Johnny Galecki, casts of "Roseanne," kept her sexuality a secret.
Although Gilbert and Galecki were still dating when she accepted her sexuality, she realized early enough that she could talk to him about it, and they could handle it together.
She eventually came out in public about her sexuality, but it took years. Here's how she did it and what has happened with her so far.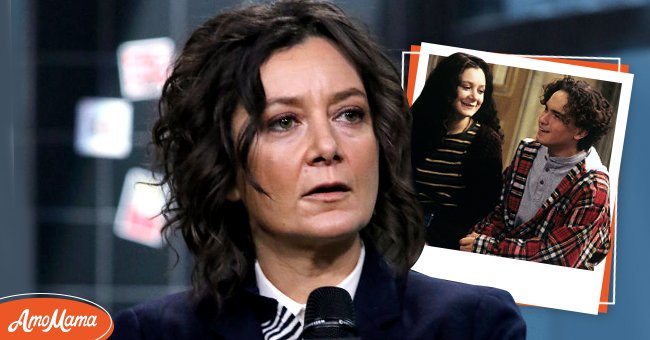 Sara Gilbert at the Build Series to discuss "The Conners" on September 18, 2019 in New York [left]. Sara Gilbert and Johnny Galecki on the set of "Roseanne" in 1991 [right] | Photo: Getty Images
ABOUT SARA GILBERT
Sara Gilbert was born on January 29, 1975. Her mother was previously married to actor Paul Gilbert, with whom she adopted Melissa Gilbert and Jonathan Gilbert, stars of "Little House on the Prairie."
When Gilbert was six, her sister got a star on the "Hollywood Walk of Fame," which inspired her to become an actress. After appearing in a series of commercials and the 1984 TV movie "Calamity Jane," she decided to adopt Gilbert's name.
After failing for a role in the series "The Facts of Life," she got the role of Darlene Conner-Healy, the sarcastic middle child, in "Roseanne" at the age of 13.
She starred in "Roseanne" for nine years and even wrote for an episode in the fourth season. Gilbert is also a two-time Emmy nominee for her character of Darlene Conner.
The actress studied at Yale and eventually graduated in art and photography with honors in 1997. Next to "Roseanne," she lent her voice to the character of Laura Powers in "The Simpsons."
She has also featured in many films: "Sudie and Simpson" in 1990, "Poison Ivy" in 1992, and then "Light it Up" in 1999. She starred in "The Hot L Baltimore" at the Williamstown Theater Festival in July 2000.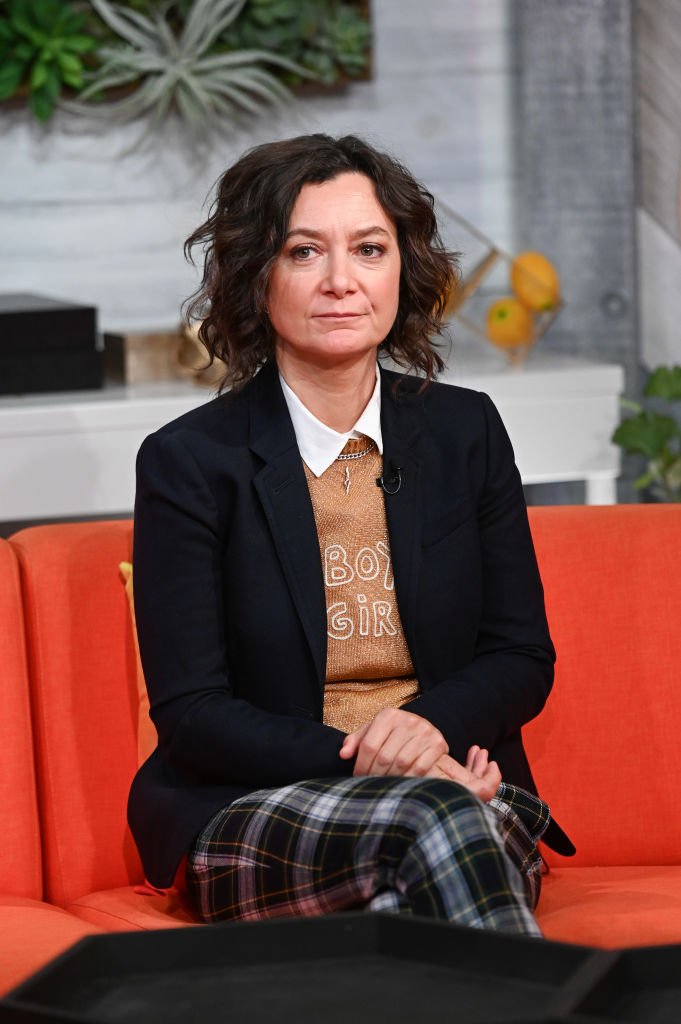 Sara Gilbert visits BuzzFeed's "AM To DM" on September 19, 2019 in New York | Photo: Getty Images
Gilbert obtained many recurring roles in the 2000s: "Welcome to New York" (2000-2001), "24" (2002), "Twins" (2005-2006), "The Class" (2006-2007), and "ER" (2004-2007).
In 2010, she appeared in a few episodes of the "Hawthorne" series and then became one of the presenters of "The Talk," a show which received numerous awards.
The year 2018 was busy for Gilbert, especially with the return of "Roseanne." The series comeback allowed her to reprise her role as Darlene Conner.
Unfortunately, "Roseanne" was canceled following certain remarks by the main actress. However, the cancelation was a blessing in disguise for Gilbert, who became a headliner for the spin-off "The Conners."
GILBERT'S SEXUALITY AND COMING OUT
In her teenage years and while on the "Roseanne" show, Gilbert started dating her co-star Johnny Galecki. He was also her boyfriend and husband on the show.
However, she noticed that whenever they made out, she started to feel depressed. At some point, Galecki noticed and started to feel bad about the situation.
Being friends, they could talk openly about what was going on, and she confided in him about her sexuality. Rather than get angry over it, she recalled that he was sweet about it.
Knowing this was not his news to share, Galecki kept it a secret as they both feared the damage it might have done to her career. The two were so close that they even had nicknames for each other.
Gilbert would call Galecki 'Charlie' because his name was once mistaken for that by photographers when she took him for his first movie premiere. At some point, she started calling him Charles.
On the other hand, Galecki would call Gilbert 'Soapy' because he said she smelled so good. He would also call her 'Scuffy' because of the 'scuff' sounds that came from her massive paratrooper boots.
In 2010, while on "The Talk," she spoke about her sexuality. During the conversation, she explained that she did not think of things as in or out.
Instead, she expressed that she believes in living her life, being herself, and talking about these subjects when appropriate. She made sure to mention that she wasn't an expert on the subject of sexuality.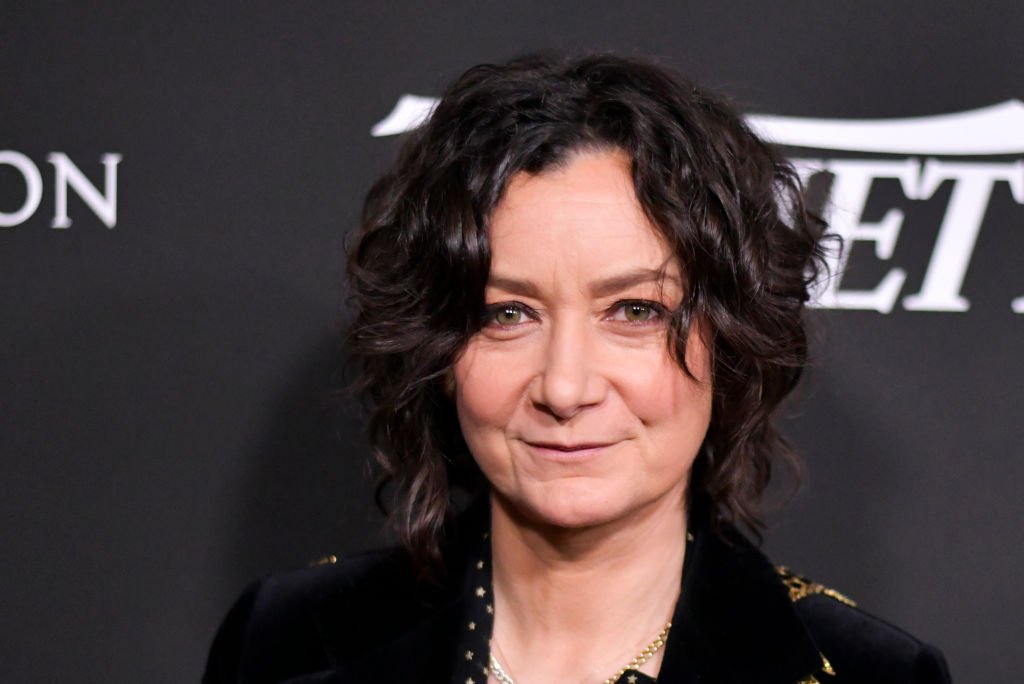 Sara Gilbert at the Sean Penn, Bryan Lourd and Vivi Nevo Host 10th Anniversary Gala Benefiting CORE on January 15, 2020 in Los Angeles | Photo: Getty Images
At the time, Gilbert was dating Allison Adler, a television producer, and cleared the air about decisions she took to omit her partner's name in the press. She shared she felt a press release was impersonal and preferred to speak about it.
Gilbert also revealed that even though she was grateful and happy for her life, she sometimes feared sharing that part of her life with the public. But she also understood that it was a process that would get better.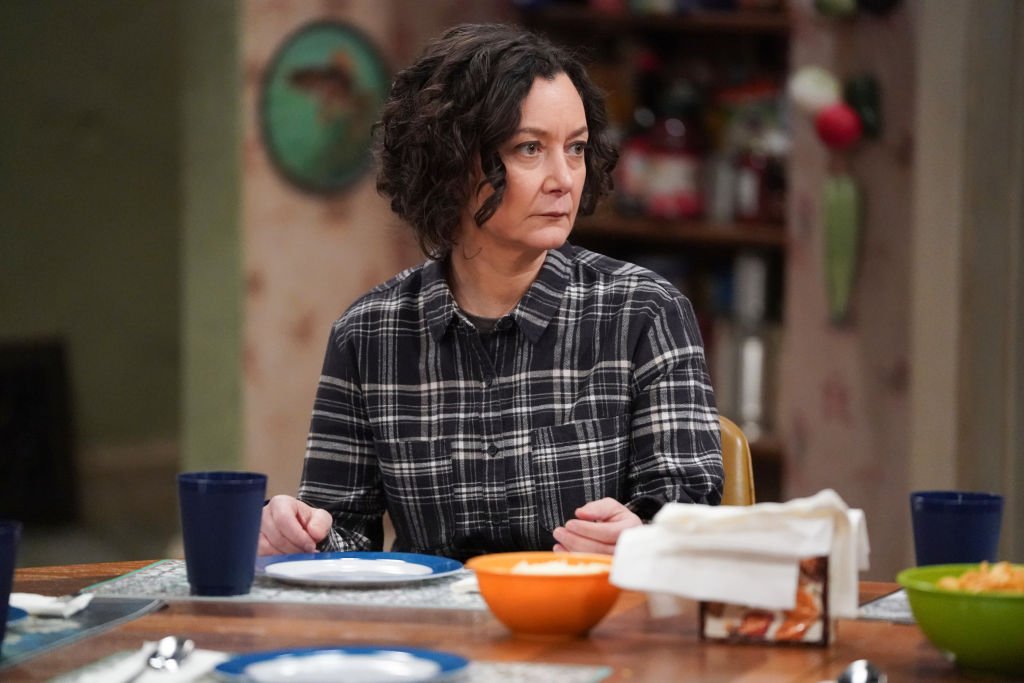 Sara Gilbert on set of ABC's "The Conners" in 2021 | Photo: Getty Images
However, the relationship with Adler ended after ten years. In 2011, they had an amicable separation after two children.
Adler gave birth to their son, Levi Hank, in October 2004, while Gilbert gave birth to their daughter, Sawyer Jane, in August 2007.
In 2018, there were nine revival episodes for "Roseanne," and Gilbert and Galecki made their appearances in their previous roles as Darlene and David.
Allison Adler, Paige Tolmach, and Sara Gilbert at the Little Seed's Private Label Launch on July 9, 2009 in Los Angeles | Photo: Getty Images
She wasn't sure Galecki would have made it to the show due to his schedule, but he needed to do because their relationship was one of the show's central themes.
After her breakup with Adler and a long period of silence, Gilbert admitted that living without her former partner was emotionally challenging. She also reflected on her past relationship, calling it a special time.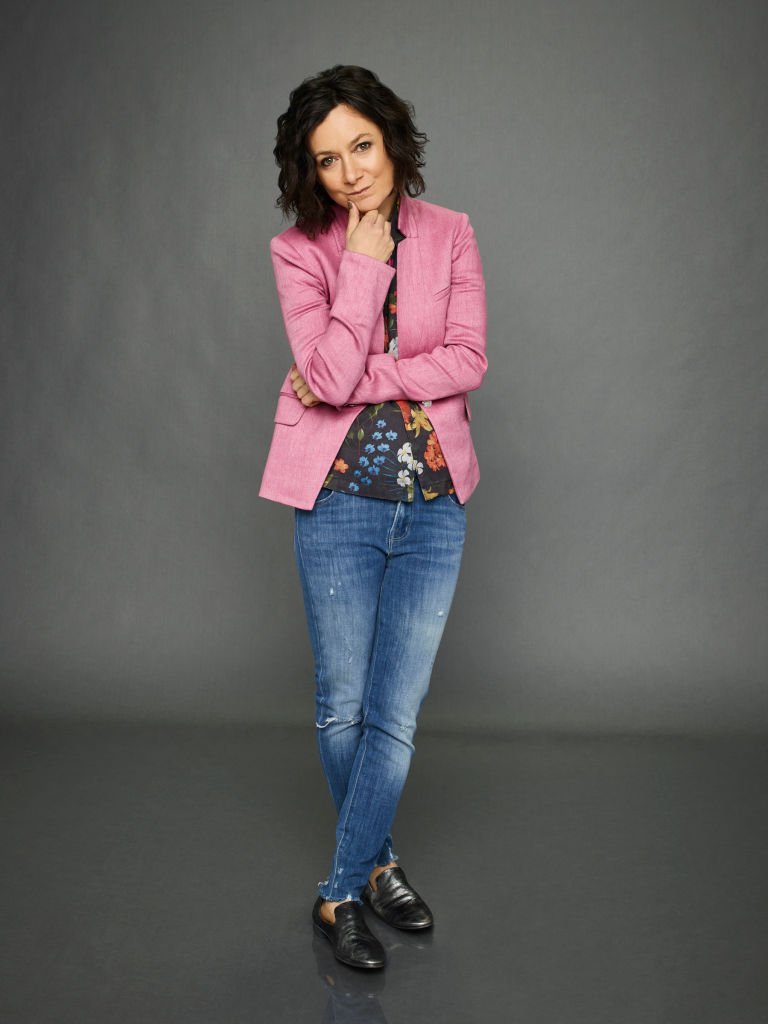 Sara Gilbert poses for a picture for the premiere of Season 9 of the Emmy Award-winning show "The Talk" on September 10, 2018 in Los Angeles | Photo: Getty Images
She also touched on marriage while reflecting on her past relationship. She revealed that she often wondered how people who have been with their partners for several years could make it last.
The actress also talked about her children. She revealed that she and her ex-partner were going into the next chapter together with their offspring differently.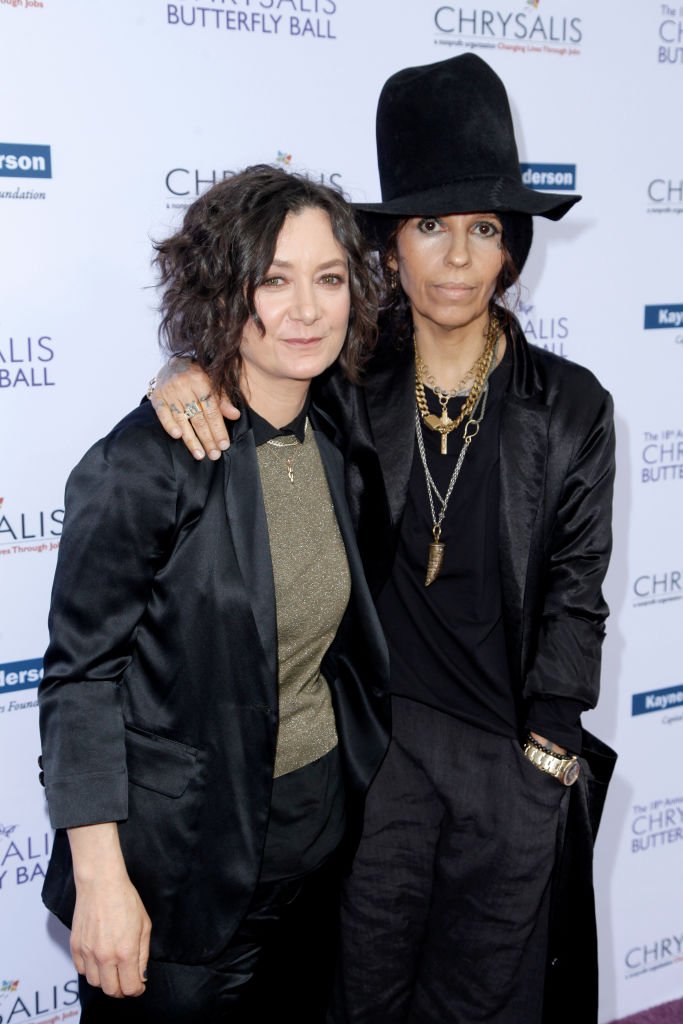 Sara Gilbert and Linda Perry at the 18th annual Chrysalis Butterfly Ball on June 01, 2019 in Brentwood | Photo: Getty Images
In 2011, Gilbert started dating Singer-Songwriter, Music Producer, and Former Lead Singer for 4 Non Blondes, Linda Perry.
In April 2013, they announced their engagement after Perry proposed amidst a music-themed picnic and were married in March 2014.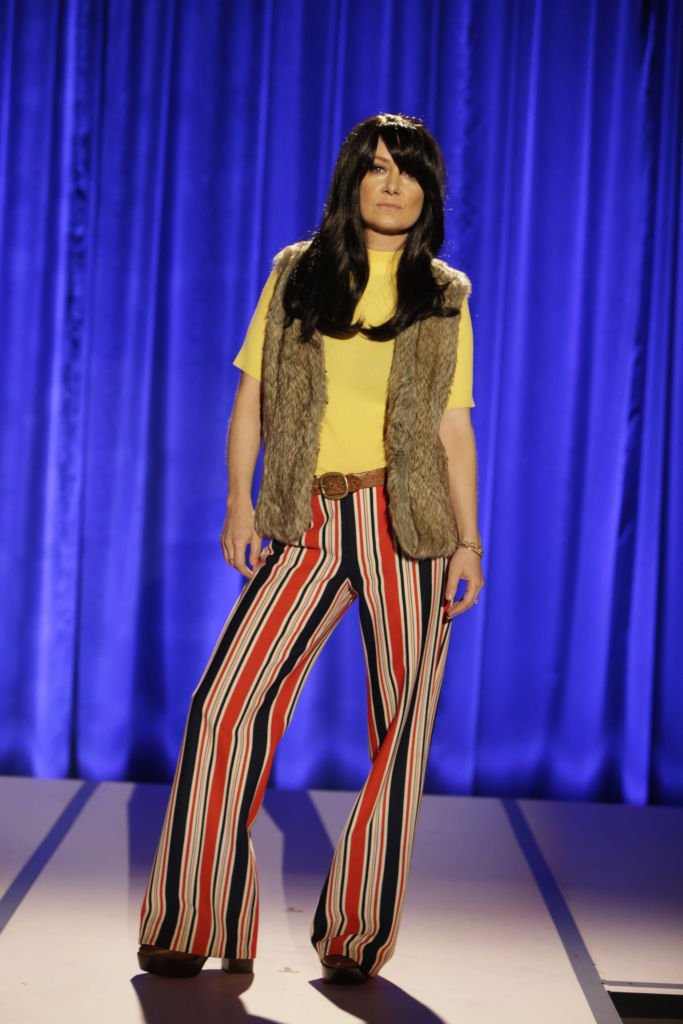 Sara Gilbert transforms into Cher for a special one-hour episode with the pop icon on "The Talk," Tuesday, February 28, 2017 in Los Angeles | Photo: Getty Images
In 2019, after nearly six years of marriage, Gilbert filed papers for a legal separation in Los Angeles due to irreconcilable differences. It took two years to settle their custody arrangement for Rhodes Emilio, their son.
In a partial judgment filed on Friday, October 15, Gilbert and Perry were granted joint legal custody of the little one. The conditions of their arrangement mean they will share equal time with him, and neither will pay child support.
Perry believes that everything happens for a reason and that the relationship she had with Gilbert was evolving into something else, seeing as they share a child.
Adler has also expressed that she will continue her journey alone, even though she is still on an incredible adventure with Gilbert, whom she loves and adores.
Please fill in your e-mail so we can share with you our top stories!