'The Conners' Star Sara Gilbert Talks Candidly about Her First Kiss with Drew Barrymore
"The Conners" star Sara Gilbert revealed that her first girl kiss was with Drew Barrymore. The talented actress candidly opened up about the moment that led to the special kiss.
Actress Sara Gilbert recently shared a shocking revelation about her love life. In a segment of Drew Barrymore's show called "Drew or False," Gilbert addressed three facts Barrymore listed and tried to tell the truth.
"The Conners" star confessed that her first kiss with a girl was with Barrymore as she blushed shyly. Gilbert explained that it happened during the preparation for their 1992 movie "Poison Ivy," where they were supposed to kiss.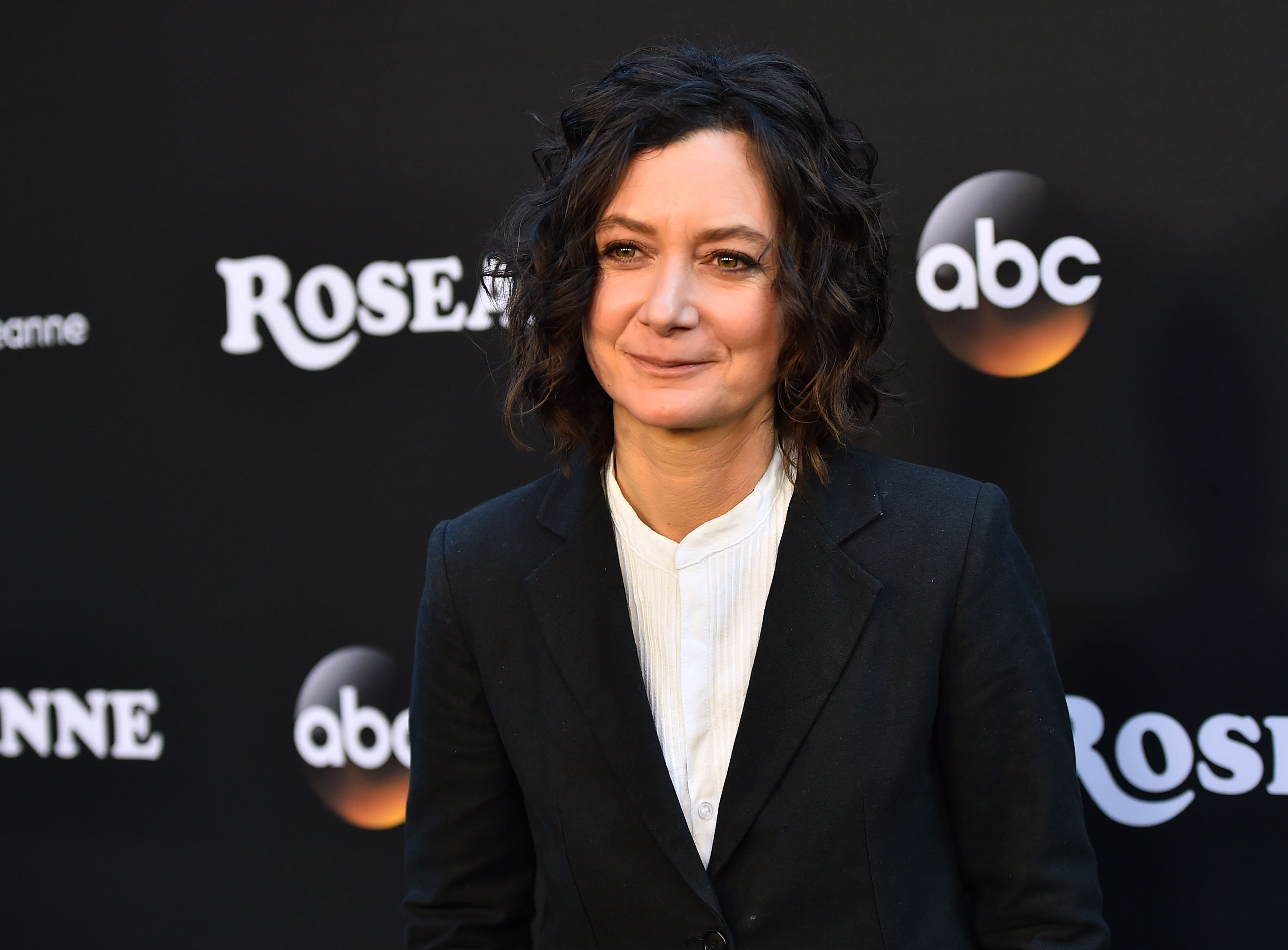 The two-time Primetime Emmy Award winner joked that she wasn't one to kiss and tell before taking the audience down memory lane, praising Barrymore for being "the coolest person" she ever met.
Although Gilbert's first kiss with a girl happened in 1992, the renowned actress didn't come out as a lesbian until July 2010.
Barrymore added that they started practicing their kiss for the movie in the trailer, describing the experience as fun. Gilbert agreed, explaining that the kiss was harmless and only for the film. In her words:
"We had to practice, right? It was really just us doing research."
The host mentioned that as young girls they believed practicing was the best way to make sure the kiss looked good on screen. The co-stars continued to reminisce about their time on set.
Barrymore recounted that she always drove the jeep to get ice cream during lunch breaks and ended up always getting into minor accidents. Gilbert then described Barrymore as a wild child during their time in the movie.
Nine years after "Poison Ivy," the duo starred together in the 2001 film "Riding in Cars with Boys" and have remained good friends. Barrymore praised Gilbert's performance on "The Talk," asking her for tips to become a better host.
Although Gilbert's first kiss with a girl happened in 1992, the renowned actress didn't come out as a lesbian until July 2010 after a failed relationship with actor Johnny Galecki and a 10-year-union with television producer Alii Adler.
Sara Gilbert confesses Poison Ivy co-star Drew Barrymore was her first 'girl kiss': 'I'm going to blush!' https://t.co/CrNULzNSeJ

— Daily Mail Celebrity (@DailyMailCeleb) March 25, 2021
The "Roseanne" star publicly began dating singer Linda Perry, and the pair tied the knot in March 2014. Unfortunately, after five years of marriage, they ended things with Gilbert filing for a legal separation.
The 46-year-old cited irreconcilable differences. The split was cordial with the former couple seen with their blended family days after Gilbert filed for divorce. The pair share one child together, son Rhodes Emilio, 4.
Before welcoming Rhodes in February 2015, Gilbert shared two children with her ex-husband Adler. She is a doting mother to a 16-year-old son, Levi Hank, and a 13-year-old daughter, Sawyer Jane.