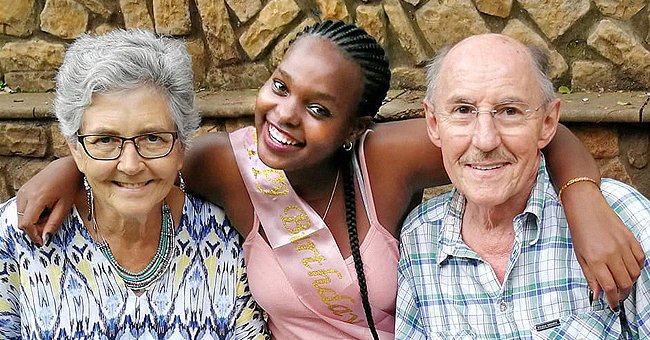 facebook.com/ilobaeomuhle
Adopted Daughter Writes Touching Letter to Parents Who Chose Her after Adoptive Mom Passes

Two loving parents decided to open their home to a girl in need. They helped her grow and develop into a successful young woman, and she chose to thank them in a heartwarming open letter.
Mandisa Mlitwa was given a second chance at a family when a couple adopted her as their own. Living in Durban, South Africa, the young woman displayed her gratitude on Facebook, and the emotional post went viral.
With 22 thousand likes and more than 4 thousand shares, her beautiful tribute to the people who raised her touched many hearts. In the letter, Mlitwa also revealed a painful experience she faced recently.
SHE FACED HEARTBREAK
While her birth parents' circumstances are unclear, Mlitwa was open about her adoptive mom and dad. In 2020, she faced heartbreak when the woman who took her in passed away after a battle with cancer.
In her letter, she stated that while she had lost her adoptive mom, she "still [felt] loved and [would] forever be grateful for her." Mlitwa also had a lot to say about her father, who treats her like a princess.
HER DAD DOES HER HAIR
The young woman shared a series of pictures, one of which showcased her dad helping her with her hair—the photo summed up the man's care and love toward his daughter.
In response to the image, a netizen said: "This made me cry, anytime a daddy is doing his daughter's hair, I just think it's the sweetest, most gentle thing a dad can do with his daughter."
THE DEFINITION OF REAL LOVE
Another person called his actions "the real definition of love." Mlitwa thanked her father for everything he did for her and told users that he still makes her breakfast even though she is already 21 years old.
The young woman added: "I call when I am in trouble, and my dad is right there within a short space of time ... My dad, he takes me out on lunches, he opens doors for me, he hugs me every day, and tells me he loves me."
THE EMOTIONAL REACTIONS
The gratitude in Mlitwa's open letter made many readers emotional. One user called her father the "best dad." Others commended him and expressed that he was an inspiration to all dads.
He certainly was an inspiration to his daughter. In her post, she indicated that her dad is her best friend. She even feels comfortable enough to speak to him about her dating life.
LOVE HAS NO BOUNDARIES
Many netizens also offered condolences for the passing of her mother. One commenter wrote: "I am so sorry for the loss of your mom. You are beautiful and have a wonderful dad. God bless your dad."
Another person shared that Mlitwa's adoption story was encouraging to them. They expressed that it was proof love has no boundaries—and Mlitwa agrees.
Please fill in your e-mail so we can share with you our top stories!