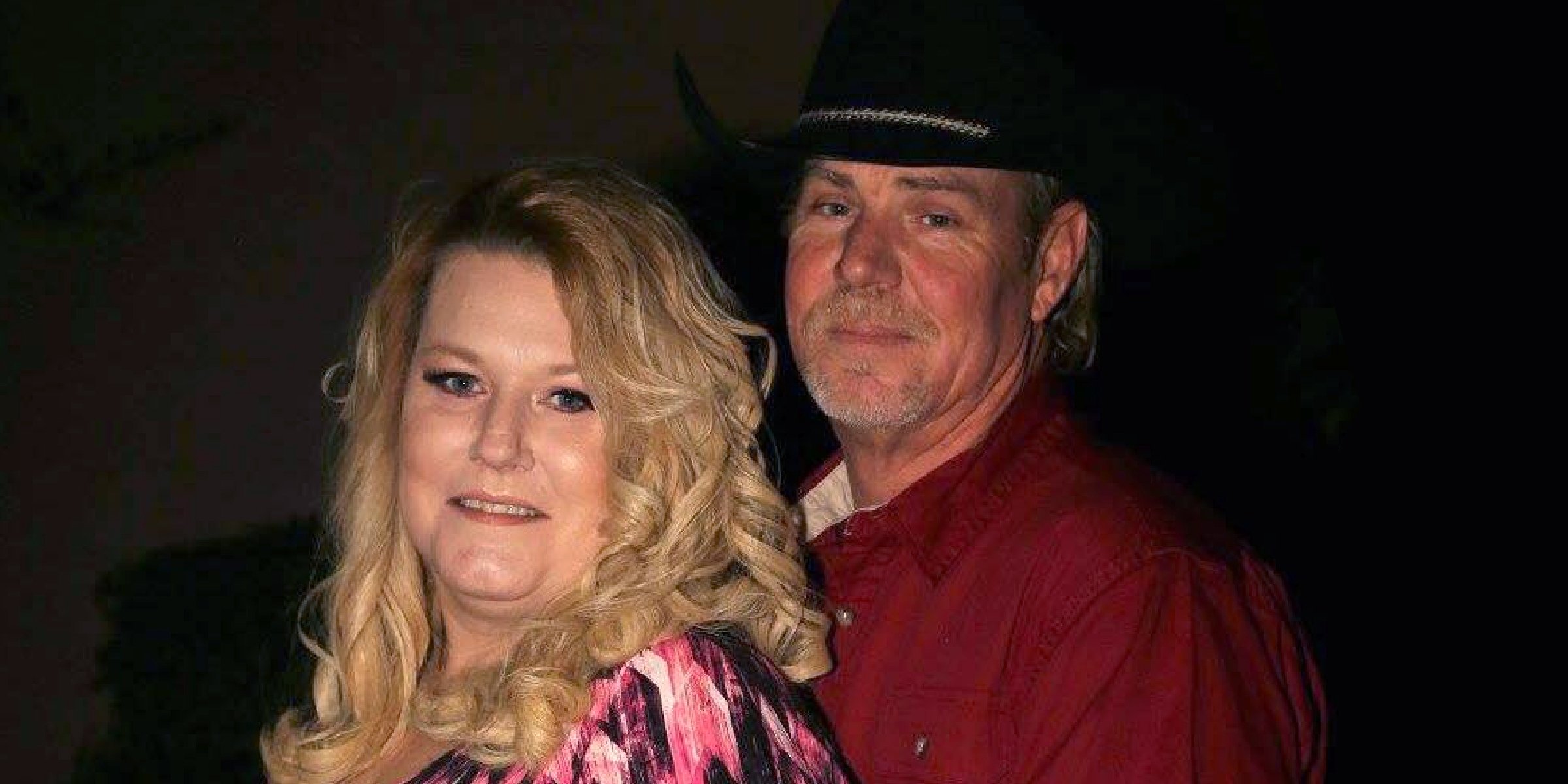 facebook.com/lyndeebrown.pellettiereswapp
Man Watches Doctors Turn Off Wife's Life Support, Hears Her Whisper 'I'm a Fighter'
When the doctors pulled a 45-year-old woman off life support, her husband and daughter stood by her, ready to watch her die. A few moments later, they witnessed a miracle when the woman opened her eyes and whispered, "I'm a fighter."
Watching your loved one get hospitalized is one of the most challenging moments in a person's life. At that moment, they are ready to sacrifice all of their blessings just to get their loved one's health back.
It gets even more complicated when the hospitalized person goes into a coma, and a few weeks later, the doctors hint at taking them off of life support. It gets tough for the person's family members to agree and pull the plug. An Arizona mother and her family experienced something similar but witnessed a miracle that changed their lives.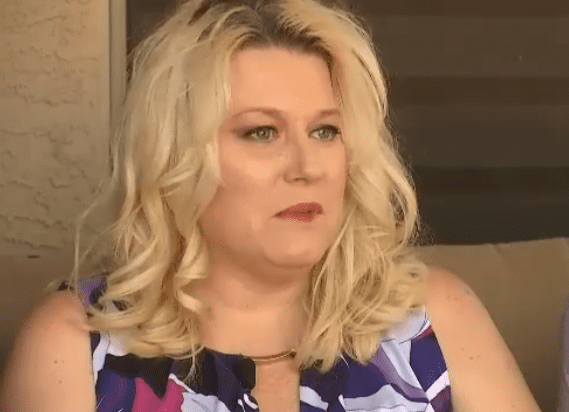 Lyndee Brown Pellettiere-Swapp. | Source: facebook.com/YettaGibson
AN EMERGENCY
On October 15, 2015, 45-year-old Lyndee Brown Pellettiere-Swapp was found unconscious in her house and immediately taken to the hospital.
The following five days were nothing less than a nightmare for the woman's family. Pellettiere-Swapp suffered seizures and remained unconscious while her husband, Steve, prayed she returned to life.
Fortunately, the seizures stopped, but the mother-of-two didn't open her eyes. Since Pellettiere-Swapp wasn't responding to anything, the doctors believed she was brain-dead, not knowing she could hear everything going on around her.
AN ORGAN DONOR
Because Pellettiere-Swapp was an organ donor, the doctors couldn't keep her on life support for long. They asked Steve for permission to pull the plug, fearing her organs might eventually fail.
She said she remembered everything vividly, even the time when the doctor shined a torch in her eyes, telling her family that she was unresponsive.
Once Steve made the tough decision of pulling the plug, the doctors gave him one day so the family could say their goodbyes. Little did they know that a miracle awaited them.
THE GOODBYES
Pellettiere-Swapp's son, daughter, and husband took turns talking to her, oblivious to the fact she could hear them. They couldn't stop crying, while the woman wanted to open her eyes and tell them she wasn't going anywhere. She didn't know she was "locked in."
The truth became obvious sometime after the doctors pulled the plug. While the organ donation team stood outside her hospital room, Pellettiere-Swapp started gaining consciousness.
She opened her eyes and saw her family members sitting by her side. She tried to speak up but couldn't. Trying her best to catch her family's attention, she moved her eyes and opened them wide, but no one looked at her until she whispered three words.
HEARING EVERYTHING
"I remember everybody talking to me. I remember when people came to visit," Pellettiere-Swapp confessed. She said she also heard the doctors telling her family that she wouldn't wake up and that they needed to pull the plug to save her organs. She recalled:
"It was very agitating. I couldn't move. I couldn't talk. I couldn't respond."
During her stay at the hospital. her husband kept whispering to her, "I need you to fight." As a result, the first thing she said after waking up was, "I'm a fighter." At that moment, her husband rushed to get the doctor.
A MIRACLE
Pellettiere-Swapp waking up after twelve days of being in a coma was nothing less than a miracle. She said she remembered everything vividly, even the time when the doctor shined a torch in her eyes, telling her family that she was unresponsive. She recounted:
"I remember everyone coming in talking to me. My son Steven and daughter Amanda were singing to me, my niece reading Twilight to me."
She responded to everything her family said to her in her head, but moving her lips and opening her eyes seemed like an impossible task. After waking up, Pellettiere-Swapp said she didn't remember who came to meet her on which day. Her condition didn't allow her to keep track of time.
HEALTH COMPLICATIONS
The miracle cost Pellettiere-Swapp her health. She had to learn basic tasks like walking and eating from scratch and suffered from anxiety and panic attacks because what happened to her before still haunted her. She said:
"I have gone from a very hard-working active person to someone who can't leave my house alone."
Pellettiere-Swapp said she couldn't stay at home unattended because her left leg had developed clots. She underwent multiple surgeries through which most clumps were removed except the one in her lower leg. There was always a risk she would fall if her family left her unattended.
Waking up from a coma was nothing short of a miracle for Pellettiere-Swapp, but she hadn't expected to develop health complications after leaving the hospital. However, she and her family were grateful that she got a second chance at life.
The woman's miraculous story teaches us that nothing is impossible when one is determined to achieve their goals. One should keep trying to turn their wish into reality, as Pellettiere-Swapp did.
Click here to read another story about another woman who woke up from a coma when the doctors pulled her off life support. Her husband heard her say, "Get me out of here."
Please fill in your e-mail so we can share with you our top stories!
The information in this article is not intended or implied to be a substitute for professional medical advice, diagnosis or treatment. All content, including text, and images contained on news.AmoMama.com, or available through news.AmoMama.com is for general information purposes only. news.AmoMama.com does not take responsibility for any action taken as a result of reading this article. Before undertaking any course of treatment please consult with your healthcare provider.