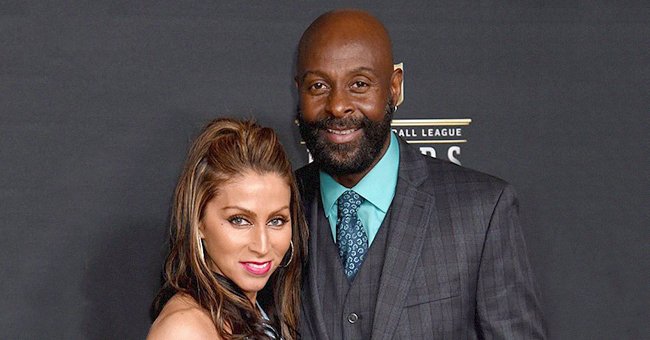 Getty Images
NFL Legend Jerry Rice Waited Over 10 Years before Marrying 2nd Wife Who Keeps a Low Profile
Legendary football star Jerry Rice waited over a decade to marry his second wife, who has kept a low profile. The veteran athlete waited and prepared for a decade before tying the knot.
Jerry Rice, a three-time Super Bowl champion and wide receiver in the National Football League hall of fame, is widely regarded as the best wide receiver ever to play the game.
Rice retired from playing football in 2006. Although he retired a long time ago, his two-decade streak in the NFL earned him legendary status, resulting from his meticulous preparation and work ethic.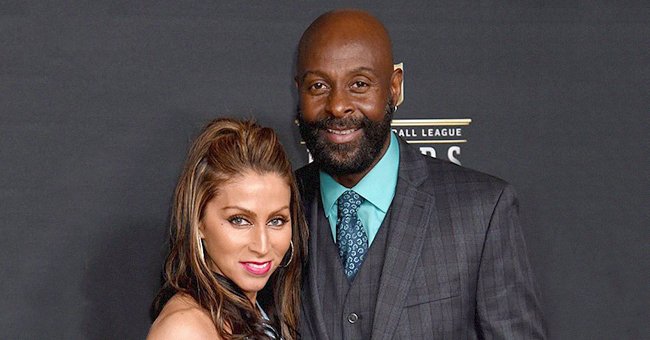 Latisha Pelayo and Jerry Rice attend the 5th Annual NFL Honors at Bill Graham Civic Auditorium on February 6, 2016 in San Francisco, California. | Photo: Getty Images
RICE'S ELUSIVE SECOND WIFE
Preparing for an event meticulously has been a part of Rice's life. Like football, he made necessary preparations before marrying his second wife, Latisha Pelayo. Her Instagram is private, but her bio on the account reads:
Making the most of what I DO have in my life 🙏🏽❤️ Wifey of the🐐❤️ #proudlatina
The goat emoji she wrote describing her husband was a reference to the "GOAT" acronym or "greatest of all time." Besides her private status on Instagram, Pelayo has kept a low profile amid Rice's popularity.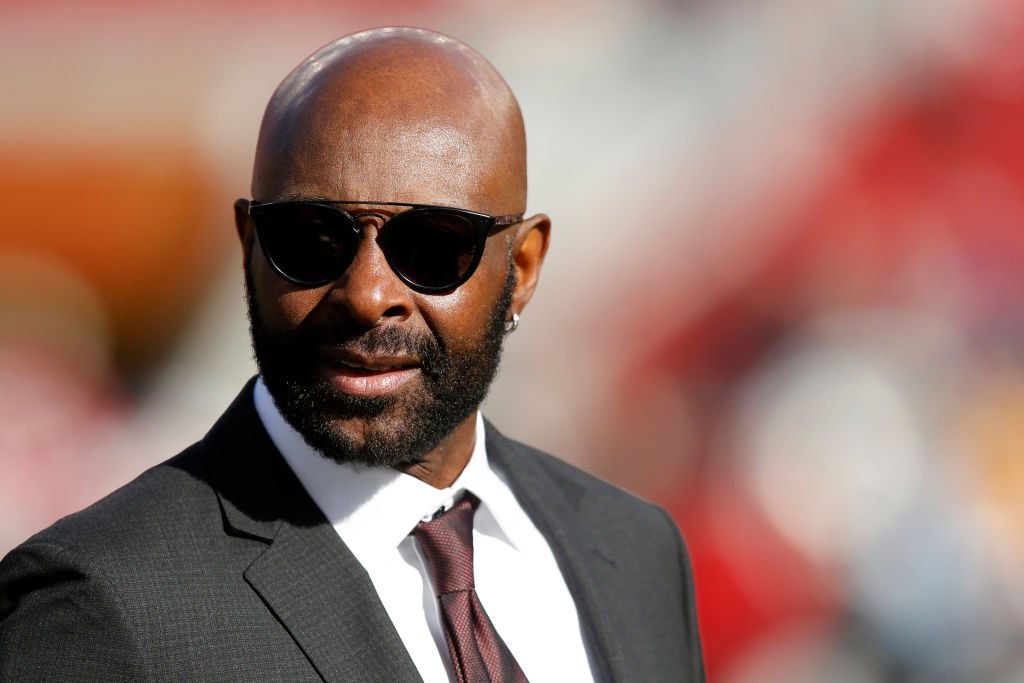 Jerry Rice walks on the field before the NFC Divisional Round Playoff game between the San Francisco 49ers and the Minnesota Vikings at Levi's Stadium on January 11, 2020 in Santa Clara, California. | Photo: Getty Images
However, the public's observant eyes and sharp ears still caught a glimpse of Pelayo at the DeBartolo Family Foundation All-Star Charity Gala in 2018, the place where Rice proposed to the Latina beauty.
TMZ Sports also reported that Rice and Pelayo began dating in 2008.
TMZ Sports captured the proposal. Rice was all dressed up in his black tuxedo while Pelayo donned an elegant black dress with her hair cascading down to her shoulders.
A SWEET MARRIAGE PROPOSAL
In the TMZ Sports clip, Rice stood at the podium, dazzling the crowd with his smile and warm personality. Pelayo stood at the center stage, looking at him. The former NFL star proposed to her and said in the video:
"I have four words that I want to say to her. That I want to say to this woman that has supported me for so many years...Latisha...will you marry me?"
Rice presented her a beautiful ring shortly after the question; although stunned, Pelayo maintained her poise. She said "yes" gave Rice a sweet kiss and hug on stage.
THE COUPLE'S UNFORGETTABLE MOMENT
In an instant, the crowd erupted in praises, cheers, and clapping as they witnessed the couple's unforgettable moment. TMZ Sports also reported that Rice and Pelayo began dating in 2008.
After more than ten years of dating, the 59-year-old football star and Pelayo tied the knot in 2019. They exchanged marital vows by the lake at Calistoga Ranch in Napa Valley, California.
Refreshing cocktails were served in the vineyard while a mariachi band entertained the guests. The reception took place on the lawn by candlelight, with a jazz band serenading the event.
In the end, friends and family of Rice and Pelayo moved into the wine cave on Calistoga Ranch to cut the couple's four-tiered cake. All in good spirits, the couple and their guests danced the night away.
The grand wedding has marked Rice's second marriage. The football champion was previously married to his ex-wife Jacqueline Bernice Mitchell, who he divorced in 2009.
A CERTIFIED WEDDING CRASHER
Rice seems to have enjoyed crashing weddings a lot before he got married, which may be why it took him so long to marry. After retiring from the NFL, he began attending weddings unannounced.
Previously, Rice explained why he began to crash wedding parties. He said in a 2017 interview that he would usually attend these events after playing golf at a club or resort where most weddings took place.
Whenever he travels for business, the star athlete comes across wedding functions and stops to see what is happening. He estimates that he had crashed at least one wedding per weekend.
He has found joy in making people smile and making their wedding extra special. He also said he likes music and would dance with the crowd even if he was not a guest.
ENJOYING EACH OTHER'S COMPANY
Rice seems to have put his wedding crashing abilities on the side and has focused on his marriage to Pelayo. The admirable pair have been enjoying each other's company since tying the knot.
He recently took his sweet birthday tribute to social media for his wife with a photo of them taken during their wedding day. They have also started a tradition called "Mimosa Sundays" with friends outside or at home.
RICE'S CHILDREN
Just as Rice is a loving husband to Pelayo, the "Dancing with the Stars" finalist is also a doting father of four grown-up children: Brenden, 23, Jerry Jr., 30, Jada, 25, and 34-year-old Jackie Bonet.
The proud father shares Jerry, Jada, and Jackie with his former wife, Jacqueline. Meanwhile, Brenden, born out of wedlock, is Rice's son from a woman named Jackie Edwards.
Brenden has exhibited skills in playing football similar to his father. While he grew up living with his mom, he said his relationship with his father began to blossom in high school.
FOLLOWING IN HIS FOOTSTEPS
Brenden has been following in his father's footsteps in football. The young athlete plays as a receiver of the Colorado Buffaloes football team of the University of Colorado Boulders.
When he was young, Brenden previously dabbled with running back and defense positions, but he loved playing as a wideout receiver, a similar role his dad played during his old days in football.
Like Brenden, his half-brother, Jerry Jr., was also involved in college football. He played for the University of California, Los Angeles's Bruins, and the University of Nevada, Las Vegas Rebels.
DEFENDING HIS FAMOUS DAD
Jerry Jr. is also a protective son of Rice. Last year, he took to Twitter to defend his father after Hall of Famer Randy Moss claimed he was the greatest wide receiver in NFL history.
Rice retired from the game in 2006. In his retirement message, he noted that his 20-year career in NFL had been "unbelievable." He was elected Pro Football Hall of Fame in January 2010.
Please fill in your e-mail so we can share with you our top stories!