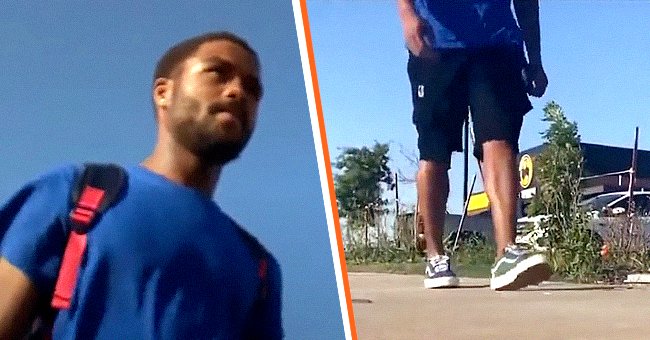 youtube.com/KOCO
Young Man Who Has to Walk 17 Miles to Work Every Day Receives $26,000+ Gift from Strangers
In the blazing heat, a man set on making his family proud walked an unfathomable distance to get to work and back. One seemingly insignificant lift turned this hard worker's whole world upside down.
Twenty-year-old Donte Franklin's dedication is unfounded. The young man was walking 17 miles in the scorching Oklahoma heat. This blazing trek was undertaken to and back from his job at Buffalo Wild Wings, where he works as a cook.
The 20-year-old expressed that he doesn't care how difficult it is and does it to make his family proud. Franklin also claimed that he had not missed one single day of work.
The cook made sure to leave his home three hours preceding his shift to get there on time. His journey then took him just over 2 hours. Franklin's mother inspired his work ethic, with the young man revealing:
"She passed away when I was 16-years-old. She had Hepatitis C. After she passed away, it's just been hard for me."
Fortunately for this strong-willed individual, his efforts didn't go unseen. Michael Lynn was driving past and noticed how long the stranger had been walking in the hot sun. He offered to give the young man a lift to work.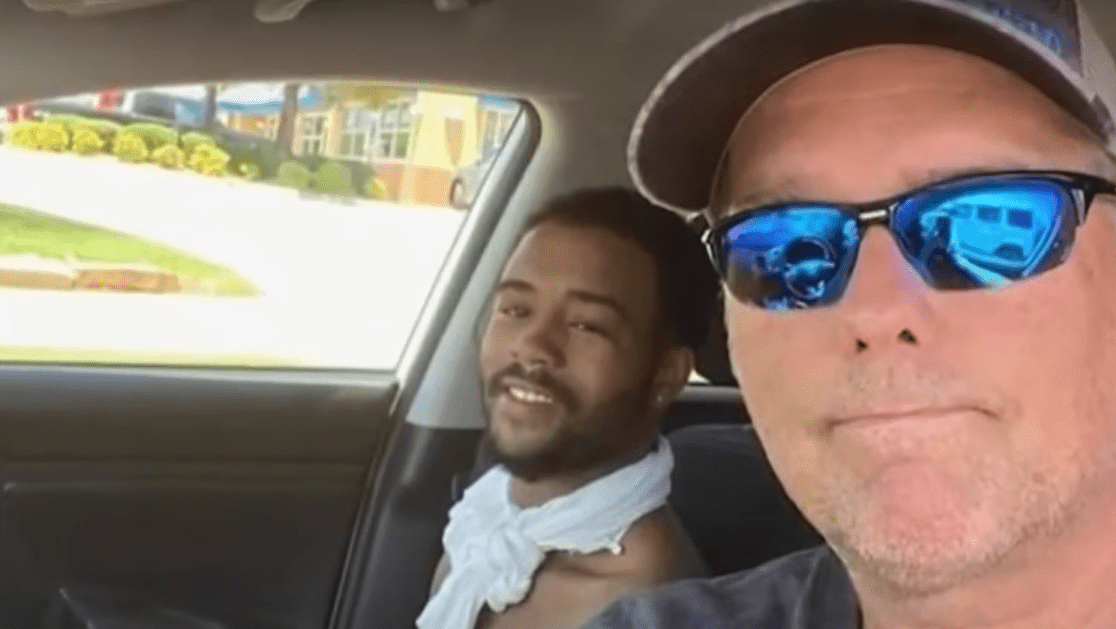 Michael Lynn and Donte Franklin. | Source: youtube.com/KOCO
Once Lynn discovered the lengths that his passenger was going to to get to work every day, he decided he needed to make a plan. The Good Samaritan took to Facebook asking for help.
Strangely, Kerri Collins caught sight of his post. Collins works for My Riding Buddies Oklahoma (MRBO) and Bikers for Elves charity group.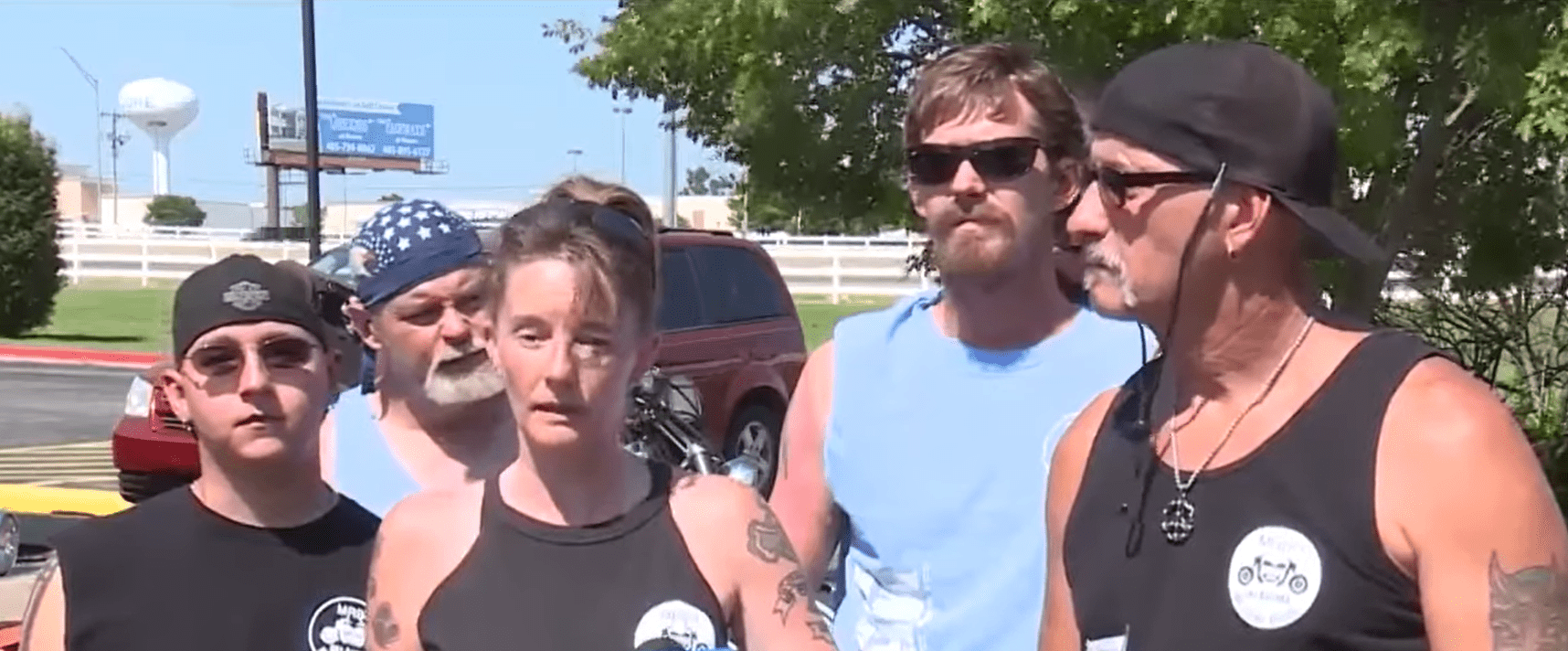 Kerri Collins [middle] along with other members of the My Riding Buddies Oklahoma (MRBO) and Bikers for Elves charity group. | Source: youtube.com/KOCO
Collins chose to take action, and the group managed to give the 20-year-old a bike. Opening up about his feelings towards the gesture, Franklin stated that the gift would be beneficial with concern to his family, continuing to say:
"I really appreciate it. I'm thankful for it."
Lynn's Facebook post also attracted enormous attention and quickly drew in $26,000 of donations to help buy a vehicle for the cook. A GoFundMe account was also created for this purpose but is no longer accepting contributions. It has accumulated a total of $53,225.
You May Also Like: High School Football Team Gather for Training, End up Saving Lonely Boy from Being Kidnapped
Lynn has expressed that he genuinely would like to stay connected with Franklin if the cook so chooses. Clearly a man of faith and belief, he stated:
"I think it was destiny, I think we were meant to meet."
Whether or not you believe in destiny, this community's actions were undoubtedly touching. It will likely make a big difference in the life of a struggling young man trying to do all he can for his family.
You May Also Like: Hero Boy Saves 6 Relatives from a Fire, Dies While Trying to Save His Disabled Uncle Too
Please fill in your e-mail so we can share with you our top stories!